How to Ask ChatGPT a Question
Hey there,
Today, I'll answer one of our frequently asked questions recently, "How can I ask ChatGPT a question"?
If you don't know what ChatGPT is by now, where have you been all your life?
Ok. Simply put, ChatGPT is a computer program that can chat with you just like a real dude.
It uses a type of artificial intelligence called "Natural Language Processing" to understand what you're saying and come up with a most meaningful response.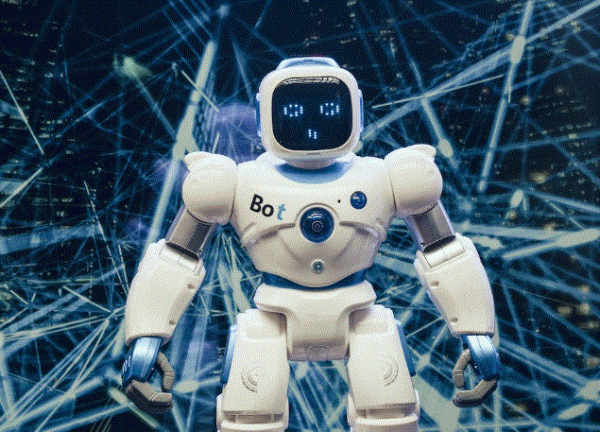 ChatGPT is the real deal! It can assist you a lot and help you make can make money with it as a student.
To answer your question, "How do I ask ChatGPT a question?" You need to learn to access and then use this powerful AI tool in the first place.
How to access ChatGPT
Search for ChatGPT on Google. Click on the website. Then on the website, look for a button or message that says "Chat" or "Ask a Question."
Type in your question or topic and ChatGPT will find the right and most detailed answer to your question and provide if for you.
Remember that ChatGPT is not perfect and sometimes makes mistakes, so use your own judgment to decide if the answer is good.
How to use ChatGPT for free?
Happily, you can use ChatGPT for free now. Here are the steps to do that: Open your browser, and type chat.openai.com in your web browser.
Next, click Sign up for a free OpenAI account using your email account.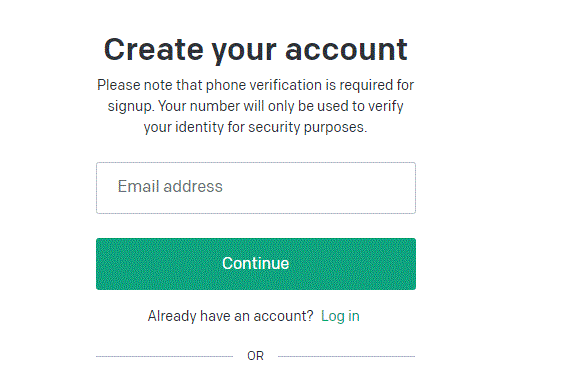 It will send a message to your email with which you will create a free ChatGPT account.
Once that's done, you're ready to state using ChatGPT for free.  Now, click "New Chat" at the top-left corner of the page.
Type a question or prompt and press enter to start using ChatGPT to find answers to your questions.
How to ask ChatGPT a question
You can ask ChatGPT a question by typing your question into the chat box and then pressing "enter" or "send".
The OpenAI-powered tool will then use its artificial intelligence to understand your question and generate a suitable response.
It's just like texting a friend, except you are chatting with a computer.
So, feel free to ask any question that you have on your mind, and ChatGPT will do its best to provide you with the answer.
Interestingly, AI-powered ChatGPT can go further to explain complex topics, write a resume and cover letter, write a social media content plan, generate ideas for you, write an essay, summarize articles, solve Math, or even simplify tasks for you.
Tell you what, the possibilities are endless with ChatGPT really.
The best way to use ChatGPT?
The best way to use ChatGPT is to type the right prompts in the AI tool
For example, you can ask ChatGPT to ask an Engineer, a Consultant, a pro chef with 20 years of experience, an Educator, of Expatriate, a Professor of 20 years, an Accountant, and so on.
When you write these types of prompts, you get the best, most professional, and most suitable answers to your queries.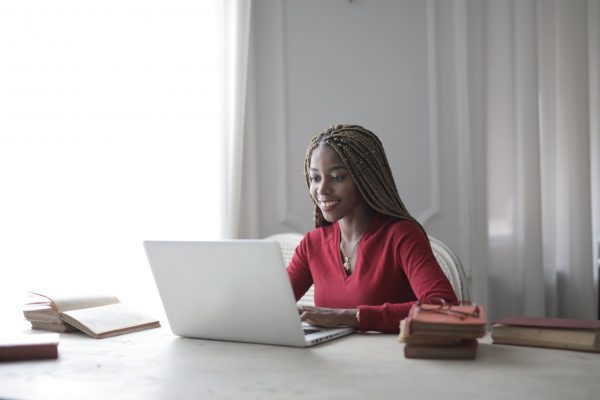 This will differentiate you from a layman using the tool and give you an edge in whatever you are using the responses for.
Here are a few examples of using ChatGPT in the right way.
I told ChatGPT to write a marketing strategy for a new chocolate product targeted at high school students and here is what it came up with.


Again I typed this prompt:
"Write a 100 lines poem about being an emigrant in the UK as an African, make it fun and exciting." Here is what it came up with.
"Oh, I am an emigrant in the UK, African born, now here to stay, It's a new adventure every day, And there's so much to see and play.

I left my home to find my way, In this land so far away, And though I miss my family and friends, I know I'll find new ones in the end.

I arrived in London with a grin, And soon began to explore within, I saw the sights, heard the sounds, And discovered a world of newfound grounds".
You need to understand, however, that the AI tool will likely provide the same answer to similar or exact queries, so using your discretion as to modifying the answers is very germane.
Can ChatGPT be detected?
As I hinted above, ChatGPT is an OpenAI tool and millions of people around the world have access to the free and paid versions of it.
What this means is that if you use the AI tool to write, for example, an Essay, others too might use the same tool.
If your lecturer wants to find out if you used ChatGPT to write an essay or an assignment, it's pretty easy.
They'll just copy the assignment and paste it into the tool and ask if it wrote it.
ChatGPT will in turn answer that it did.
As a student, this could have serious implications for you, so, what can you do to mitigate this?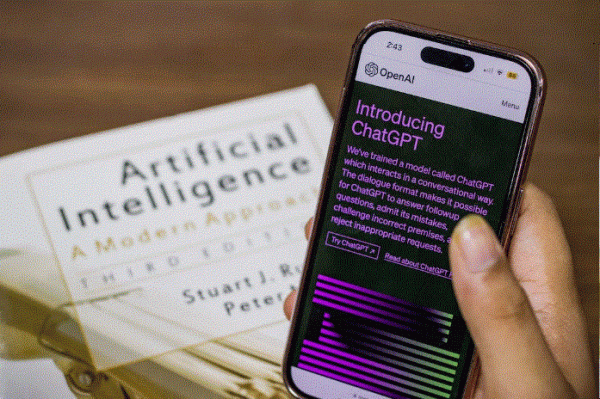 You need to be proactive with your use of AI tools by simply recreating it responses on your own terms and not just taking them verbatim for your use.
How to use ChatGPT to write an essay
If you want ChatGPT to help you write an essays, for example, you can ask it to write an introduction based on the topic of your essay, then, change some of the wording of the sentences while maintaining the meaning and then use it in your essay or article.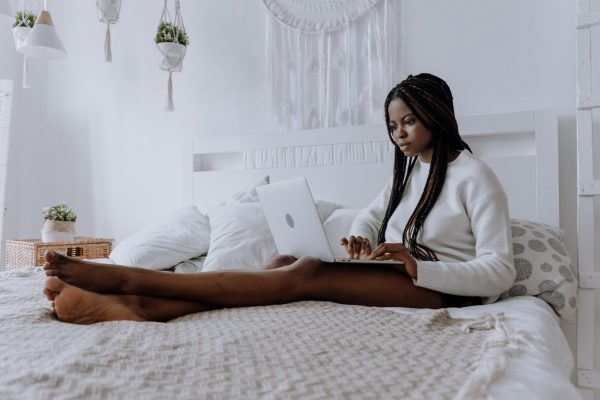 Do the same for the first paragraph to the conclusion of the essay to avoid plagiarism.
In the example below, I told ChatGPT to write an introduction to an essay about how to make money on TitTok in the UK.
See the response it gave me below.
Now, see my own version based on the introduction of the article written by ChatGPT after tweaking it.
TikTok is one of the fastest-growing content platforms in the world today.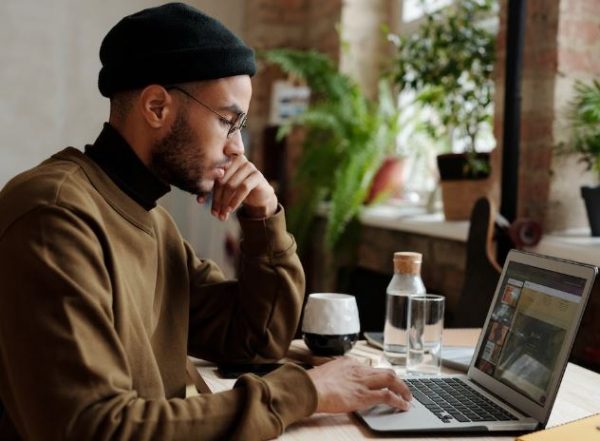 With millions of active users and growing, the possibilities for growth on the platform is endless.
With the massive growth, TikTok has witnessed over the past months in the UK, it has become a viable platform for content creators to earn online through their work.
If you are in the UK and wondering how to make money on TikTok, rest assured, this article provides all the resources you need to launch a content creation account in TikTok and start making cool raw bucks on TikTok.
When you approach ChatGPT this way, you will never be detected for using ChatGPT to write your essays or articles or be punished for plagiarism.
How to use ChatGPT for free?
ChatGPT is safe to use! As I said earlier, it's just a computer program that's designed to give you helpful answers to your questions, it can't harm you in any way. But sometimes, the answers it gives might not be exactly what you're looking for or might not be totally accurate, so you should always use your own judgment and common sense when using ChatGPT.
The AI tool is also only as recent as 2021 and may not be able to provide information on anything more recent than that.
But overall, you can feel confident using ChatGPT to help you find the answers to your queries.