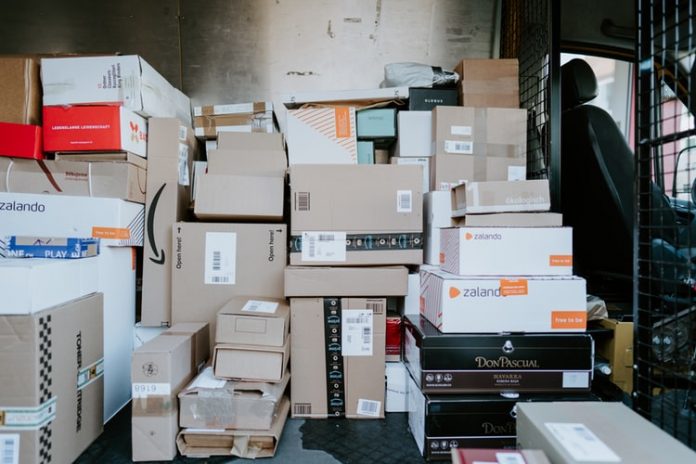 How Can I Start Mini Importation Business In Nigeria?
Many Nigerians who want to start a mini importation business do ask, "how can I start a mini importation business in Nigeria from China?"
In this blog post, you'll learn exactly how you can start a mini importation business from China to Nigeria and all the A-Z of the entire process of mini importation.
Let me, first of all, assure you that you have taken a bold and wise step by wanting to start mini importation. Mini importation is one of the best businesses to start in Nigeria right now.
Whether you've started a small business earlier or not, if you want to go into buying and selling, your best bet is to start mini importation. And China is the best country to import from.
Why? Well, I'll let you know as we move on.
With the economic realities in our country, creating your own small business is one of the ways you can solve the problem of unemployment as a Nigerian.
To this effect, PWC reports that in Nigeria, SMEs contribute 48% of national GDP, account for 96% of businesses, and 84% of employment. That's an incredible statistic, you'll agree, right?
Also according to a report, in 2017 alone, MSMEs in Nigeria generated 59.6 million jobs with 5% or 2.8 million of those jobs created by Small and Medium Enterprises (SMEs).
These numbers point to the fact that small businesses in Nigeria are on the rise. Going by the growing population of Nigeria, small businesses will continue to grow in the country.
Although many businesses in Nigeria are highly competitive, the good news is that mini importation is still pretty much not as saturated as other forms of retail businesses.
Added to this, it is highly profitable. I know of a neighbor of mine who invested about N20,000 when he first started mini importation.
He made over N100,000 profit and today, I can boldly tell you that he is a millionaire.
So, if you could be importing your goods directly from China, I can assure you, not too many of your competitors can.
At this point, without further ado, let's get to the details of how to start mini importation business in Nigeria.
How to start mini importation business from China to Nigeria – What you need
You'll be surprised that you don't need any huge amount of money to start mini importation.
The processes too are very easy, even anyone can do mini importation as long as they can read and write.
Now you would need a few items to start mini importation from China – and pretty much from other countries too.
Your phone – mobile phone or you may use a laptop computer.
Internet connection
Active email address
Traceable home address
Money – depending on your budget (even as low as N10 will buy you some goods)
Open an account and link it with internet banking
Now that you know what you need to start importing goods from China to Nigeria, let me show you step by step, the simple process of mini importation to Nigeria.
Simple Step by Step Process of Mini Importation from China to Nigeria
If you are wondering how profitable is mini importation in Nigeria? the answer is capital YES. Importation from China to Nigeria is very profitable.
You can be sure to make huge profits from any products that you import from China that you will be selling here in Nigeria.
Now here are the simple steps you need to take once you are ready to start importing from China.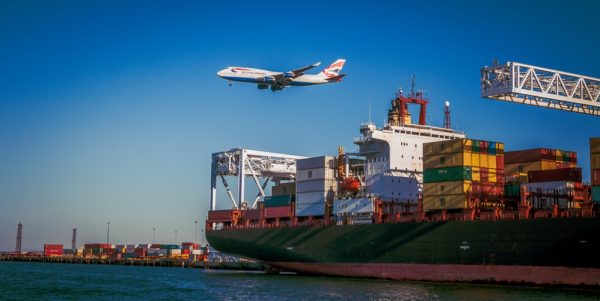 Research fast-moving products
Source for products
Find a reliable supplier
Make payment for goods ordered
Get your products delivered
Market your Products
Make sales and cash out
Let's now take those steps one after another.
Research fast-moving products
If you want to succeed with the importation business in Nigeria, the first and perhaps the most important thing you need is a comprehensive research on the fastest moving products in Nigeria – and in the area where you would be selling those goods.
It's one thing for you to import beautiful, nice-looking products from China and then nobody is asking you how much you sell them.
At the end of the day, you may get frustrated and feel that maybe your village people are at work. Lol, it's not your village people oh, it's your failure to plan.
So, first things first, what are some of the most sought-after goods that you could import that would move.
If you already have a list of the fast-moving goods that you would be importing from China, great.
If not, I have researched some of the fastest moving products in Nigeria here and you may just find the suitable products of your choice.
Source for your products
Once you've figured out the fast-selling products you would like to import, the next thing to do is the source for your products.
Right now, China is the number #1 producer of the hottest and fastest-moving products from around the world including Nigeria.
As you may know, a larger percentage of the world's population depends on China-made products. This includes larger economies like the United States.
Depending on the stipulated standards demanded by each country, China produces products to meet such specifications. So it is wrong to think that China produces low-budget or inferior products.
Since we are interested in importing from China here, to source for your products, there are some genuine China-based suppliers' websites that can source your products from.
I will personally recommend these three websites where you can source for products to import from China:
There are other reliable websites where you can source for products like 1688.com, taobao.com, jd.com, pinduoduo.com, etc.
Visit any of these websites, create your account with them and make sure you confirm your registration.
The registration process is very easy, and you should be able to complete it in a matter of a few minutes.
Once you've successfully registered on any of the websites, you will be able to browse through and check for the products you can buy and sell in Nigeria based on the fast-moving products that you have earlier identified.
How can I start a mini-importation business in Nigeria
Buy from a trusted source
This is perhaps the most important part of importing from China that you should pay attention to.
Because Nigeria does not insist on certain standards for the products imported from China to our country, some sellers might want to capitalize on that to sell low-quality goods to you.
Now, you do not want this to happen to you because once people buy low-quality goods from you the first time, they may not want to come back and you do need their repeat purchase.
So to avoid this scenario, you need to check the feedback of previous buyers on the websites to see what buyers are saying about them. If you look down below the products, you will see the reviews on the products you are about to buy and ship.
You can use the feedback rating as a measure to protect you from buying counterfeit products. From the review of previous buyers, you can always confirm if the supplier keeps to their words in fulfilling their promises.
They usually rate between 0 – 100% and 0 – 5star. To be sure that you are buying from a recommended merchant, make sure you go for the ones rated from 90% and above and at least 4star reviews.
Please make sure you also check the description of the product and the delivery methods too. This will help you confirm it the goods are for free shipping as free shipping always takes longer.
Again, don't forget to check the sellers' guarantee on the products before you ship them. You'll 'find all these pieces of information at the bottom of every product page.
Make Payment for Goods Ordered
Paying for goods bought over the seas used to be the most dreaded part of buying goods abroad before as there were no easy payment methods.
This might also have been one of your concerns when thinking of starting mini importation from Nigeria to China.
Well, things are no longer as difficult as they used to be. With your Master Card, you can now make payment for the goods you have bought from China before shipping them down to Nigeria.
With internet banking, you can make a payment from the comfort of your home in Nigeria to any part of the world.
Some suppliers would allow you to use Mastercard or Visa card payment while others allow PayPal. Whatever medium of payment they allow, paying for goods you want to import to Nigeria is no longer the rocket science that it used to be.
You may be worried that your money may hang after you have made payment and maybe they will not send your good. Or they may send something different from the order you made.
Well, it's not a problem at all.
There is a way the websites from which you bought your goods protect their customers (you). The websites make sure that once you paid for your ordered goods, they withhold the money until your goods are safely delivered to you.
They do not pay the sellers directly even before you get your products as specified. This is called Escrow or buyers protection.
The money is only paid once you have confirmed that you have received your products the way you ordered them.
If the goods shipped to you is different from what you ordered, you can then fill the dispute form. You can get your funds back once you fill this form and follow the process.
Without a doubt, there is a minimum level of risk in mini importation from China to Nigeria.
Get your products delivered
if you are importing goods from China to Nigeria, there are two ways in which products can be delivered:
Shipping at no cost or free shipping –  As the name implies, this is free shipping. But shipping is usually slow.
If you don't mind the time it may take –which is about two weeks to 6 weeks, you may go for this. It will help you maximize your mini importation profit.
If your customers can wait for the time of arrival, you may want to go for this.
The service company that does the shipping can be China Mail Air Post or Hong Kong Mail services.
The second type of delivery is Premium delivery – Here, your delivery will usually be done by reputable logistics brands like DHL, EMS, and FedEx.
Even though it might be more than free shipping most buyers agree it's the faster and safer type of delivery. And guess what? You can get your goods at your doorstep between 3 – 5days. Now, isn't that cool?
I advise you do premium shipping. It's easy to track and gives you more peace of mind than free shipping.
All you need to do is add the premium delivery cost to the prize that you will sell the goods. Trust me, you will still make your money.
You can also remove the packaging of your goods if it adds significantly to the weight of your products which adds to your premium delivery cost.
If you would settle for free delivery, remember to add your phone number so that when the goods are dropped at the nearest post-office to you, they can contact you.
Market your products
The journey does not stop when your goods arrive in Lagos, or anywhere else in Nigeria, it's just beginning.
Now, it's time to market your products and send a message out there about your products to your target market.
In this age of the internet and social media, marketing has been made simple and easy.
One way to market your product is through advertising. Facebooks is still your best bet when it comes to digital marketing.
1.66 billion people on average log onto Facebook daily and are considered daily active users (Facebook DAU) for December 2019.
Instagram is another strong social media platform for promoting businesses today. According to a report, Instagram users will spend an average of 28 minutes per day on the platform in 2020.
More interestingly, 200 million Instagram users visit at least one business profile daily. Added to this, According to the same report, 62% of people say they have become more interested in a brand or product after seeing it in Stories.
These stats prove that Instagram is a powerful marketing tool in the hands of every mini importer in Nigeria today. But the big question is, are you ready to make use of it?
Now that you've successfully reached your target audience no matter where they are, you will start to see orders for your products.
One thing is important though. Be consistent with your marketing. Even if you have hundreds of customers. Marketing is a continuum.
You may decide to sell your products online or rent a shop or warehouse from which you sell your products.
Whatever your decision, make sure it's in the best interest of your business. More importantly, your customers' service must be top-notch and 100%.
Always put the interest of your customers first because they are the lifeblood of your business. Without them patronizing you, there will be no business.
There you go. That's about it for starting a mini importation business in Nigeria.
Feel free to share with your friends and family members who will find this very useful. Remember, there is more happiness in giving than in receiving, this could be your gift to someone today.
Rounding up
As usual, if there is anything I left out in this article, let me know in the comment session. Also, let me know if there is anything you want me to talk about in the blog or our YouTube channel.
Do well by following us on our YouTube channel, we have awesome content there and other social media platforms too.
Other frequently asked questions about how can I start a mini-importation in Nigeria are: