Born Elizabeth Temiloluwa Otedola, Temi Otedola as she is popularly known is a fashion enthusiast, fashion blogger, podcaster, influencer, actress, and podcaster. She is the founder of JTO fashion blog.
The third and last daughter of the billionaire Femi Otedola, Temi is very a passionate young lady whose love for the arts and fashion had birthed a promising career for her.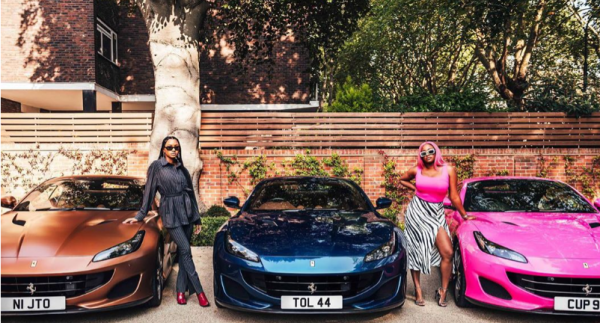 Temi Otedola is 25 years old now, born March 20th, 1996. She is the younger sister to 28-years-old Ifeoluwa Otedola known as DJ Cuppy and Olawunmi Otedola popularly known as Tolani who is also a musician. Temi also has a younger brother, Fewa, who is her only male sibling.
See Also: Biography of Ayra Starr
Biography of Temi Otedola – Background and growing up
Being a daughter of a billionaire dad, Femi Otedola and Nana Otedola, her mum and granddaughter of a former governor of Lagos state, Michael Otedola, Temi Otedola was definitely born with 'gold' spoon in her mouth.
However, just like her other sisters, Temi has shown a strong desire to earn her own living by herself, thus, all her endeavours in recent times.
While growing up, she spent of the time in London, United Kingdom, and in recent time resides in the UK but spend time in Nigeria too.
See Also: Biography of Alex Ekubo
The Otedola family hail from Epe, Lagos State but can be rightly referred to as global citizens, Temi Otedola included.
Biography of Temi Otedola – Educational Background
By virtue of her status and that of her family, Temi Otedola is very well educated. She got most of her education in the United Kingdom where she has lived the most. Temi had her secondary education at a boarding school in Kent, the southeastern corner of England.
See Alo: Biography of Kunle Remi
She had a Bachelor's of Arts degree from the University College, London, and graduated in September 2018.
Her parents, boyfriend, and close family and friends were in attendance at the glorious event in London.
Biography of Temi Otedola – Career
Temi Otedola started her career early as a student and a 17-year-old in 2014. The idea behind her fashion blog & YouTube channel JTO is the initials of 'Just Temi Otedola'.
See Also: Biography of Actor Bukunmi Oluwashina
Temi has been able to successfully balance blogging and education over the years and the fashion & lifestyle blogging and it is now profitable.
She monetizes her blog by collaborating with fashion brands who also pay her for promotion.
She has worked with brands like Orange Culture Nigeria, VeryUK, Farfetch, amongst many others.
See Also: Biography of Omah Lay 
Temi Otedola had also secured ambassadorial deals for herself like Women At Risk Int'L Foundation and other profitable deals.
Temi Otedola's Acting Career
Temi recently added 'actress' to her growing portfolio with her screen debut 'citation', a Netflix original film by the producer and director extraordinaire, Kunle Afolayan.
Temi's role in the movie was that of a young and brilliant post-graduate student who was almost sexually victimized by her project supervisor.
See Also: Biography of Akin Alabi
It is generally agreed that through her first attempt at acting, Temi perfectly interpreted her role and delivered excellently.
The movie has earned her another level of respect from many of her fans and onlookers as she has proven that she is not just blessed with good looks but also multi-talented.
Temi Otedola's relationship – Temi Otedola's Boyfriend
Temi Otedola has been in a stable love relationship with Nigerian singer and songwriter, Mr. Eazi for over well over four years now. The lovers had met in Lodon.
In January 2020, the lovers celebrated their 3-year anniversary as lovers and Temi took to her Instagram page to share the news with the netizens.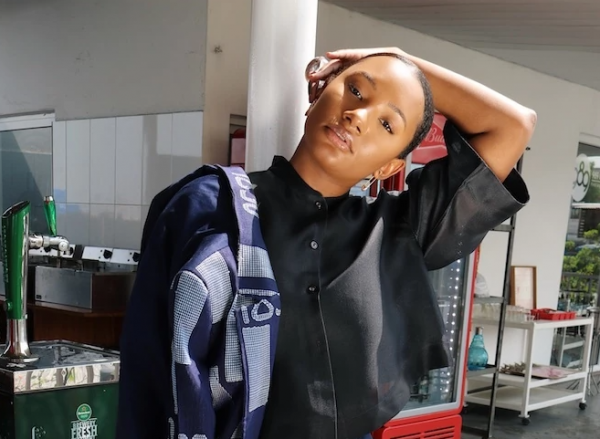 Temi Otedola and her boyfriend Mr.Eazi seem to have enjoyed a peaceful and healthy love relationship devoid of controversies and scandals which is something very uncommon in the Nigerian entertainment industry.
Temi and her boyfriend, Mr. Eazi have blessed their fans with many beautiful 'couple goals' images since they started dated and the internet seems not to have had enough of it.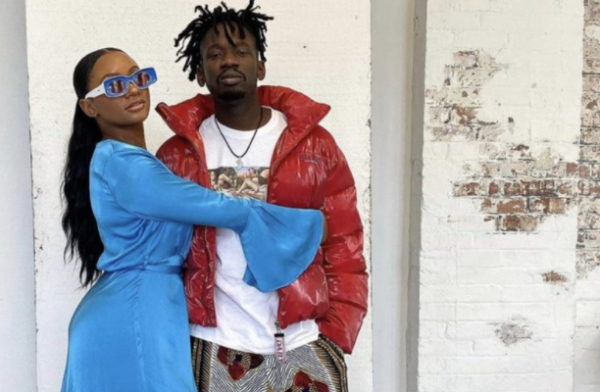 Temi and Mr. Eazi have a growing podcast together called 'how far'
How Far is an episodic conversation between superstar singer and entrepreneur, Mr. Eazi, and Actress and Media Personality, Temi Otedola, where they set out to discuss relationships, entertainment, social issues, and basically anything that piques their interest?
They have both recorded many episodes of the podcast.
Temi Otedola and Mr. Easy Engaged
Nigerian music star Mr Eazi and his long-time girlfriend, Temi Otedola got engaged on April 10, 2022. The couple took to their social media pages to spill the cheering news. In the video which has since gone viral, Mr Eazi is spotted on one knee proposing to the billionaire heiress.
Mr Eazi and Temi have had one of the most beautiful and interesting relationships in the entertainment space.
It would be recalled that in 2018, the music star recounted how he met the billionaire heiress.
"I met Temi in London. It was an event, her sister invited me for an event. Her sister was playing at the event, somewhere in Nightbridge and she said, oh come out come out, follow me to this event, so I followed her to the event and then she was deejaying and all of a sudden it was just me and Temi sitting down and just watching her," he said.
However, Eazi said Temi's sister, DJ Cuppy didn't, at any point, formally introduce Temi as her sister or him as a friend.
Temi Otedola's net worth
Temi Otedola is a daughter of a billionaire and by virtue of that, she is a wealthy young lady. However, Temi does not rely on her father's wealth as she has been working hard and of course, her hard work will definitely pay off, like her elder sisters.
Already, Temi Otedola has established her name in the fashion world as a rising star and she continues to shape her career.
Presently her net worth is at over $2 million and this can only get better as she continues to put her best self out there and pursue her dreams.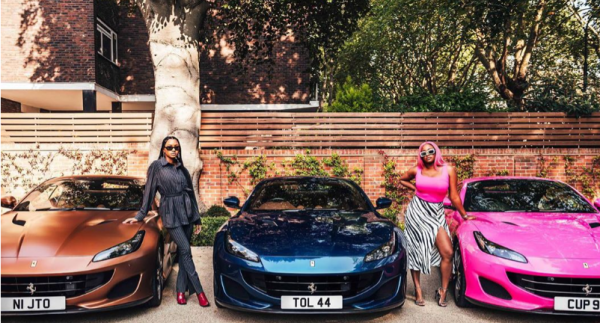 Billionaire oil magnate, Femi Otedola, has bought a Ferrari for each of his daughters: DJ Cuppy, Temi, and Tolani.
DJ Cuppy shared photos of the Italian luxury sports cars with customised plate numbers on social media on Wednesday.
"Papa took us shopping and bought one of each!" she captioned the post.
Temi, who recently made her Nollywood debut in Kunle Afolayan's latest movie 'Citation', also shared videos and photos of the new whips on Instagram.
Biography of Temi Otedola – 7 things you didn't know about her
Temi Otedola speaks the French language relatively well
Temi Otedola Loves to Travel
She is from Epe Lagos State
She is a Social Media Influencer
Her blog earned her a nomination in the Choice Fashion Blogger category of the 2016 Nigerian Teen Choice Award.
Citation Is Temi Otedola's First Acting Job. …
She Loves to Read