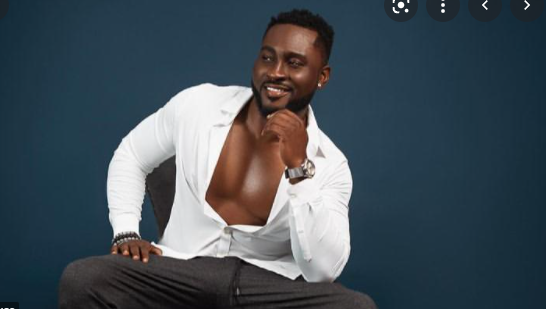 Full Biography of Pere Egbi BBNaija 2021
Biography of pere BBNaija 2021 age, family, net worth, age, etc.
Pere Egbi is a 36-year-old tall dark handsome, model and actor who is also into the real-estate business though he is a trained nurse by profession.
There are many sides to Pere Big Brother Niaja and I believe many of his fans from the BBNaija show will want to know who Pere Egbi truly is and his full biography. You will get to know all you should know about pere in this write-up.
Biography BBNaija 2021 Pere – Pere's profile
Pere was born on June 27, 1985. Pere is 36 years old as of the time of writing this post. He was born in Warri, Delta state Nigeria with the real name Pere Egbi. Pere is not yet married as of the time of this writing neither do we know who his girlfriend is.
See Also: Biography of White BBNaija White Money
BBNaija 2021 Pere – Pere's family
Pere was raised by a single mum who raised himself and his sibling while they grew up in Warri. According to the conversations that Pere had with some of his housemates while in the BBNaija house, his dad was an expatriate who later left the country leaving the little family behind.
His dad never came back home since then. Pere was only a child when this incidence happened so that was how he was raised by his mum alone alongside his sibling.
See Also: Full Biography of BBNaija Liquorose 
BBNaija 2021 Pere – Pere's personality
Pere, while in the house stated that his motor is "Do on to others what would have been done to you". Pere said he would not be forming clicks with some groups as he would want everyone to be carried along and participate in the BBNaija show.
He is a very simple guy who loves to make everyone feel good around him.
See Also: Biography of Big Brother Naija Cross
As he revealed in the house, Pere opened up that his strategy to win the Big Brother Naija 2021 show is by being friendly and open with everyone and making sure that he makes good relationships with his housemates in Big Brother's house.
As seen while he was in the Big Brother Naija "Shine ya eye" house, pere is well built and has a good body. He is a very fashionable person.
As his friendship with Maria is revealed, Pere is very attracted to intelligent, witty, and smart ladies.
Pere BBNaija Education
Pere Egbi had his elementary and primary education in Warri where he grew up. His secondary school or high school in Warri, Delta state. He also went to the University where he graduated with a degree in Nursing. Right now, Pere BBNaija is a certified and professional nurse.
See Also: Biography of Temi Otedola
However, Pere is not practicing as a nurse.
He is inclined to the arts and that was why he went to the big brother house to have a platform that will make more people know him so he can take his acting career to the next level.
Pere Big Brother Naija 2021 – career
Pere BBNaija has been successful in many careers that he has laid his hands on, from military service to acting.
According to a conversation she had with fellow housemates while he was in the big brother's house, Pere served in the United States military for six years before coming down to Nigeria to pursue his other careers.  Additionally, Pere BBNaijs is also into the real estate business.
Pere is also a fantastic actor and he had been in a number of Nollywood Nigerian movies such as tittles like this:
Pound of flesh
Gem of the rainforest
Page 36
Nikki: A Hip-Hop Love Story
Lonely Heart.
All that glitters
Dead President Society and a few others.
Apart from these, Pere is also a model. This is not surprising as Pere has got a body to die for and he puts his boy to good use by modeling.
Pere has also tried his hands on some other jobs and is a well-rounded and versatile young man.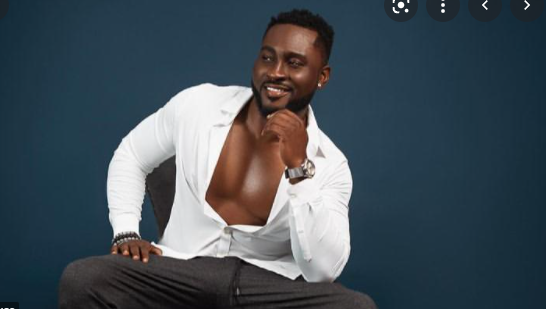 Biography of Pere Big Brother Naija 2021 – Pere's Networth
Pere BBNaija is estimated at $50,000-$75,000 as of the time of this writing though his exact net worth is not known.
Bloggers come to the number due to the many successful jobs he has done including his military services in the US which must have earned him thousands of dollars monthly over the period of time that he did the job for.
Is Pere BBNaija married?
Pere is a very good-looking man added to his intelligence and as you can imagine, a lot of ladies would do anything to make Pere their man. The interesting thing is that the tall dark and handsome man is yet to be taken by anyone yet. At least, the public is yet to know that.
While in Big Brother House, Pere revealed to some of the housemates that he has a lady that he really likes although they were not together at the time he came to the Big Brother Naija House. He expressed that he really likes the lady.
But the best we can do is to keep our fingers crossed until Pere makes his affair public anytime, he has one.
Pere BBNaija Social media accounts
Since Pere entered the Big Brother Naija house, his social media pages have been very active and vibrant. You can catch daily updates of Pere and all that he is up to on his social media accounts. Pere's followers on his Instagram account have been multiplying since he got into the big brother's house and his fan base continues to increase.