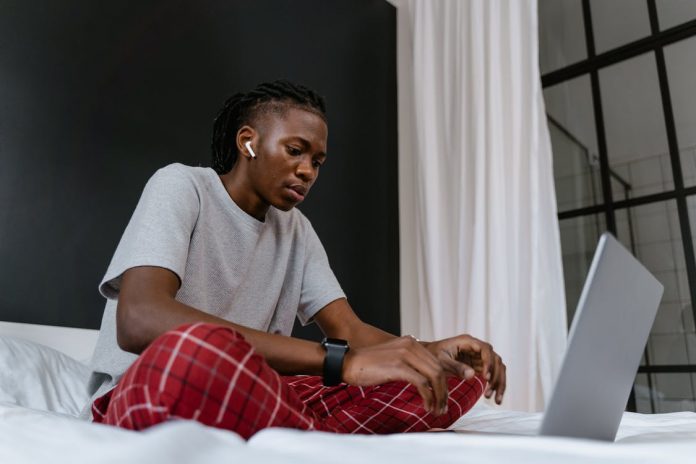 "I'll do it later in the evening, after all, it's not running away.", "I can still do it tomorrow since tomorrow is the deadline." You must have at one point or the other heard words like that before. Better still, you must have even uttered something of the like before, if not, you must be perfect or something because it takes great discipline to be able to achieve such.
What are we talking about here exactly, you might start to wonder. Well, regarding that, almost everyone, yourself included, would agree that the most fitting name for this would be 'Procrastination'.
What is procrastination?
The definition of Procrastination according to Merriam-Webster Dictionary is "to put off intentionally and habitually" or "to put off intentionally the doing of something that should be done."
The key words, 'intentionally', 'habitually', and 'something that should be done', gives clear explanation as to what this word entails.
When you fail to get things done at the proper time but keep postponing it because the duration for which you need to get it done has not elapsed, you're said to have procrastinated.
Effects of procrastination
Procrastination can happen with something as small as an household chore e.g sweeping, to even something big like a business project that has a deadline.
As such,it can have as small a consequence as a little scolding, or something bigger like losing a job, a contract or an opportunity. Either ways, the results are not always desirable and often bring about unpalatable feelings of loss, regrets and unhappiness.
Now that we know what procrastination is and what it causes, it leads us to the question of what can be done to overcome it.
Steps to take to overcome procrastination
STEP 1: MAP OUT A SCHEDULE
This is the first step towards overcoming this bad habit. In your diary or even on a piece of paper, draw out a plan on how, where and when you want to take care of tasks. Don't forget to add breaks so you can rest and relax in between.
You can also add a specific time you expect to finish your work if it's something you can finish in a day. However if it's a project you have to work on longer, you can just put a specific time you'll stop work for the day.
STEP 2: BE DETERMINED
This step is very important because without it, you can't overcome the problem. You need to be resolved and convinced in your mind that you want to get over this bad habit.
STEP 3: TAKE CARE OF TASKS AS AT WHEN DUE
Avoid thinking along the lines of 'I still have more than enough time, I can always do it later". It is better to tackle tasks as soon as possible than later. The more you postpone it, the harder it gets to get it done. So follow your schedule and do the work accordingly.
STEP 4: REMEMBER THAT TIME IS PRECIOUS
While working, put away the whole idea of having the 'luxury of time'. Time they say waits for no man. Even if you have time, always remember procrastinating will only rob you of your time, just like the thief it is said to be in the adage "Procrastination is the thief of time'. Manage your time wisely, it'll save you a lot of stress.
STEP 5: RELAX AND HAVE FUN WHILE TENDING TO TASKS
Yes, you saw right…Have fun while working, after all, "All work and no play makes Jack a dull boy". By fun, I don't mean playing or doing things that might make you deviate from your tasks.
The idea of fun here involves doing something to relax you while working. For example, you can listening to soft relaxing music, or take some refreshments e.g calming beverages like tea, fruit juice, fruits e.t.c, while working. Doing this tends to take out the tension from the atmosphere and help you relax.
STEP 6: ANTICIPATE THE PEACE YOU'LL FEEL AFTER GETTING THINGS DONE
You know that blissful feeling of relief you get after completing a task, yes that one, always picture that in your mind eye whenever you need to get a job done. I've found out that when you think of it, it helps in boosting your morale and willingness to do things at the right time.
STEP 7: BE DISCIPLINED
One important fact is that you need discipline to be able to avoid procrastinating. Without it, avoiding or getting over this problem would be next to impossible. Be very decisive and adhere strictly to the rules involved in the process of eradicating this bad habit.
(Bonus)STEP 8: STOP PROCRASTINATING!
I'm sure this last part is self explanatory.
So there you have it folks, I assure you, if you follow these tips, you're on the right path. In the long run, you'll definitely achieve your aim of getting rid of procrastination.
About the author 
Akinola Bello is a Geologist and scientist whose second love is the arts and literature. He is a creative writer whose writings have been features on different platforms such as idealane.com.
His scientific research works have been published on Springer and SciPress. He is a lover of the natural environment and he spends so much time observing and exploring the wonders of creation.