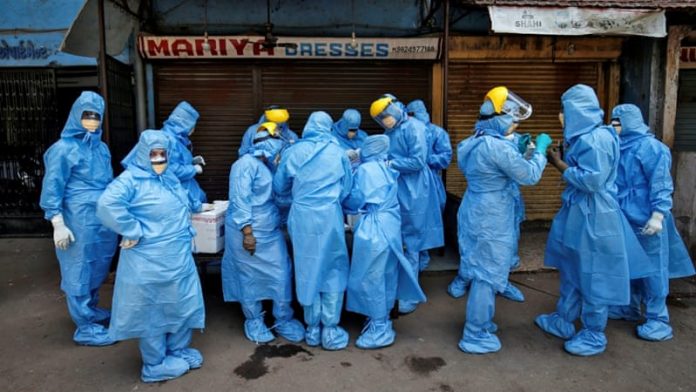 Countries without coronavirus patients?
The Corona Virus pandemic is fast ravaging many countries of the world. All over the world, COVID-19 disease is spreading like wildfire. Social distancing, PPEs, lockdown, self-isolation, and quarantine are now the most used vocabularies in the world, leaving many to wonder if there are still countries of the world where there are no lockdowns or even no cases of coronavirus?
Well, perhaps we need to understand the scope of this disease now. In December 2019, the coronavirus was seemingly confined to China. But, a few weeks later, the virus has become a global pandemic.
The virus has now been reported in at least 185 countries. These counties spread across many continents including the African continent that maybe the next epicenter of the disease.
With the way the COVID-19 spreads, it is easy for the virus to spread faster in countries that are open and developed, where huge economic activities are carried out with other parts of the world on a daily basis.
This explains why countries like the United States and the United Kingdom are among the countries of the world that have recorded the highest coronavirus cases, while a continent like Africa is only seeing a relatively low number of cases even weeks after the spike in Europe and America.
Already, more than 3 million people have been infected across all countries that have recorded cases, and the global death toll is more than 220,000. More than 494,000 patients have recovered.
Countries without coronavirus in Africa
Africa has had its own fair share of the virus, although the continent seems to still be in the early stages of the coronavirus. Going by the poor health system in the vast majority of the continent the WHO has continued to raise an alarm that Africa needs to get prepared to manage the spread of the virus as a spike in cases might be recorded in the coming weeks.
Interestingly, there are still counties without coronavirus patients in Africa. The countries without COVID-19 in Africa are:
Name     Continent   – Population
Comoros – Africa –  832, 322
Lesotho – Africa –  2. 108 million
Saotome and Principe – Africa – 211,028
Counties without Coronavirus in Asia
North Korea – Asia
Tajikistan – Asia
Turkmenistan – Asia
Countries Without Corona Virus in South-pacific
Marshall island – south pacific
Nauru – south pacific
Palau – South pacific
Samoa – South pacific
Solomon island – south pacific
Tonga – south pacific
Tuvalu – south pacific
Vanuatu  – south pacific
Countries Without coronavirus in Central and western Pacific Ocean
Kiribati – the central Pacific Ocean
Micronesia – a country in the western Pacific Ocean
Countries without coronavirus cases and corona patients in the world
Comoros – Africa
Lesotho – Africa
Kiribati – the central Pacific Ocean
Micronesia – a country in the western Pacific Ocean
Marshall island – south pacific
Nauru – south pacific
North Korea – Asia
Palau – South pacific
Samoa – South pacific
SAO TOME AND PRINCIPE – Africa
Solomon island – south pacific
Tajikistan – Asia
Turkmenistan – Asia
Tonga – south pacific
Tuvalu – south pacific
Vanuatu – south pacific