An Inspiring Story of Clement Ngosong
Clement Ngosong is a 19-year-old boy who hails from the South West region of Cameroon. He is the youngest of his eight siblings and grew up in a small rural community called Muyuka.
Since childhood, Clement was actively engaged in peasant farming with his parents, which was their primary source of income.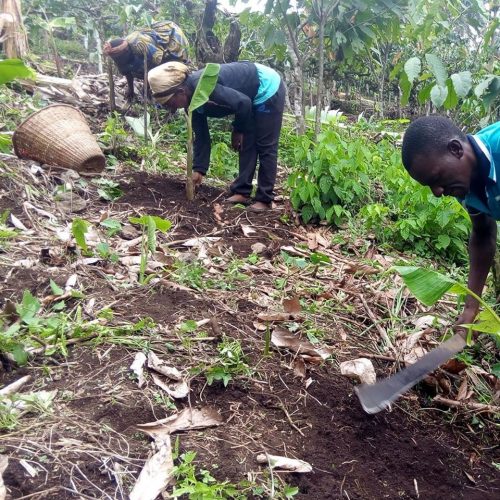 Each day after school, he would either rush to meet his mom on the farms or would walk around in the streets hawking fruits, snacks, and other locally made drinks.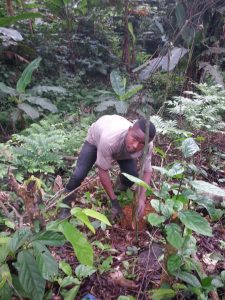 Today, Clement Ngosong is a MasterCard Scholar at Ashesi University Ghana, where he studies Electrical and Electronics Engineering.
Among others, Clement is a 2020 Clinton Global Initiative University Fellow, Kectil Leadership Alumni, an Open Dreams Scholar, Organizer of High School Orientation Event Muyuka, Mentor at NexGen Technology Center, and also works with an initiative called Youths Inspiration.
Also Read: Oluwatobi Ajayi: Doing the Impossible
His life turned around when he went to complete the latter part of his secondary school studies in Yaoundé, the country's political capital where he realized his potentials.
He is now committed to helping young people do the same.
Having mentored over 1000 High School Students, Clement seeks to inspire and impact many more people through community service and volunteering.
In this exclusive interview with Bukola Owo-Bello, Clement shares his story, his vision for Africa, and his advice for young African children.
You recently won the Global Changemakers Essay Competition 2020, how were you able to pull this among thousands of other contestants?
Winning the Global Changemakers Essay Competition came as a surprise to me as well. I had just read an excerpt from Ellen Johnson Sirleaf's autobiography when I came across this competition.
This gave me the idea of crafting a story for this competition from my experience.
Furthermore, the message which was required of us to pass through was something dear to my heart. So, writing a simple story from my life in line with the competition's guidelines wasn't so difficult to pull off.
What spurred your interest in Youth Civic Engagement and participation at such an early age?
Somehow, my natural inclination is towards helping people through whatever way I can.
Since secondary school, I would volunteer to teach my classmates and other younger students after school. I think this is where it all started.
Read Also: I Got My Degree at 30: Abisoye Ajayi Akinfolarin – Google Fuel for your…
My parents were even worried and warned me to stop as they believed in the notion that students who help others too much never end up making well at the exams.
But I wondered who will continue assisting them if I stopped.
Many other brilliant classmates would prefer to go home than helping the weaker students understand some concepts.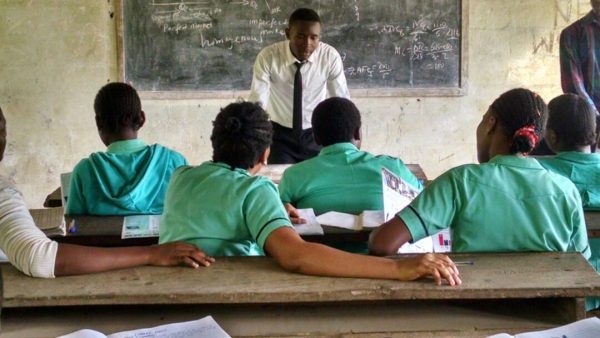 But I realized that I learned a lot too while teaching others. I would identify the concepts I am not sure of in my responses and focus on studying them later.
It also made me master concepts which I was already familiar with.
Realizing that the benefits of volunteering transcend the one being helped, spurred my interest in youth participation and civic engagement that young age.
You are a strong advocate of volunteerism, especially among school-aged young people, why do you think this is so important?
Volunteerism is an avenue through which young people can have informal education.
Like many other countries, my country's educational system has entirely left out soft skills like public speaking, teamwork, effective communication, and many others, from their syllabus.
Unfortunately for us, these are some of the most crucial things we need to survive outside the four walls of a classroom.
As a result, we produce young people with brilliant minds who are unable to work with others or even communicate.
However, in volunteering, youths can gain soft skills, experience, and sometimes technical skills that go to build on their portfolio.
This makes the individual more suited for a job, thereby increasing their employability and the chances of "getting food served on a table."
Moreover, research has shown that volunteering also plays a vital role in buffering stress and disease risk.
In the past two years, you've been passionately pushing for the development and advancement of high-achieving, low-income high school students, what inspired that?
I grew up in a community where ignorance and poverty killed almost every dream.
Many talented and brilliant young individuals in my community ended up as school dropouts on failing the national examination or an entrance examination into a professional institution.
Some of my friends would take a year or two working on odd jobs to save enough money which can cater to university expenses.
I was fortunate enough to born into a middle-class family, and seeing or hearing others complain about their difficulties always made me feel helpless. I didn't always want to feel helpless, and my passion stemmed from this experience.
So, I started helping them with resources I could find.
I would attend educational fairs, conferences to gather opportunities or meet NGOs who were working in this space.
I would later share these opportunities with them and provide them with emotional or psychological support.
What keeps you motivated?
From time to time, I get texts from people saying their life has changed for good since our paths crossed.
Most often, this change is not evident and difficult to measure.
But when I see someone unconsciously doing the things (s)he wouldn't do before our interaction makes me very happy.
This keeps me going as I know that things are changing, no matter how slow it is.
Also, believing in myself is one thing, but having people out there who believe in me and tell me how much I have changed their lives is a blessing.
It gets me through some of my rough days.
You are a freshman student at Ashesi University, Ghana, how do you plan to juggle academics with your cause of influencing youths to positive change.
Honestly, this has been one of the most challenging things to do so far.
Before starting with the university, I was engaged in a ton of activities and projects in my home country.
Unfortunately, my demanding academic work has made me cut down on some of these engagements and to gear all attention to projects which are dear to my heart.
Consequently, I am less engaged now in fieldwork, and I am focused on providing mentorship and support to high school students.
While I was on campus, my weekdays were solely for academic work, and I spent my weekends supporting a project which provides mentorship and counseling to students in rural schools.
I have realized that juggling between academics and my work heavily relies on self-management. My first year has been tough, but with time, I will only keep doing better.
How would you describe your university experience so far?
My experience so far is filled with so many emotions. I have had so many lovely and memorable moments, and I have had moments of Job-like lamentations.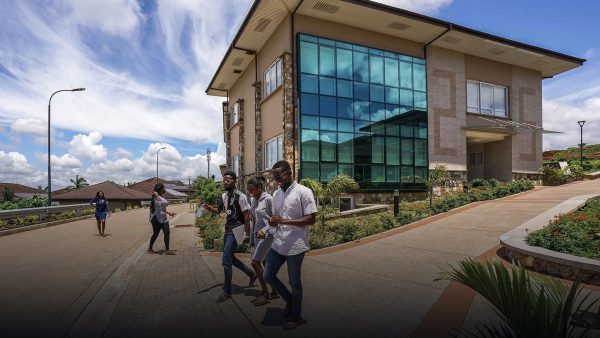 Adjusting in an entirely new place with so much diversity was a little had for me at the start. Despite the difficulties, I must admit that the environment was quite supportive.
They made transitioning almost seamless by providing adequate counseling and peer mentorship for freshers.
I had little or no engagements in club activities as I used my first semester for observing and adapting to this new environment.
During the second semester, I got more engaged in the school community, and I also tried exploring Ghana as an international student.
Who or what has had the greatest impact on your life so far?
I graduated from high school as the best student in my class. My teachers, friends, and family held me in high esteem, and their expectations were overwhelming.
Like most other brilliant young students in Cameroon, my dream was to get into the best engineering school in my country.
Unfortunately, despite having excellent results, I failed the entrance exam into the school. It hit me so hard.
I never saw it coming, and I didn't have any other plans. Little did I know that this failure was meant to shape my path to greater things.
I believe that this experience has had the most significant impact on my life. It helped me to think out of the box.
When I got to this point, I began wondering how many students go through this torment annually.
And my quest for alleviating this problem landed me on the path of greatness because, deep inside, I know my life would have been a mediocre one if I had succeeded with the entrance exam.
What is your best all-time book and what are you currently reading?
My favorite book of all time is No Excuses by Brian Tracy. It is the first book that I ever read wholly, and it has shaped my behavior and attitude since then.
I also love poems, and my best collection so far is A Heap O' Livin' by Edgar A. Guest. I am currently reading The Richest Man Who Ever Lived by Steven K. Scott
What would you say to a 15-year-old African girl or boy reading this now?
Dream big, for dreams, are free. Do not limit your dreams to just making ends meet in life. You should strive to leave your mark in every life you meet.
You don't need to do the big things to consider them great. Just do the small things which will put a smile on someone's face.
Do it consistently, and when you look back, you will be amazed at how many lives you have changed. We are all destined for greatness.
But in pursuit of this, you should anticipate challenges, defeat, or failure and treat them no differently from success because you will learn a lot more from failing than from always succeeding.
YOUR FUTURE IS NOTHING BUT AMAZING!
What's your African dream or where do you want to see Africa in the next 20 years?
In 20 years, I envision an Africa where caring is a Priority and Not a Luxury.
An Africa where our leaders will put aside self-centeredness and political rivalry and become more attentive to or focused on the needs of their citizens.
I look forward to an Africa where young people become part of the decision-making process and they are working in unity, towards the change they want to see.