Businesses you can start with 50k as a student
Often times, Nigerian students do ask, "what business can I start with 50k as a student?". The answer to this question is that there are so many businesses you can start with 50k in Nigeria. In this post, we will discuss 35 of them. They are listed below:
Produce and sell skincare products
Sales of cooking gas
Become a GOTV/POS business/ Mobile Banking
Mini importation
Production and sales of Deodorant/perfumes
Collect and sell used books
Cake Business/catering
Sell Phone accessories business
Dry cleaning services
Sell used books
Sell customized T-shirt
Footwear sales
Sell fancy jeans
Sales of human hair/weave-on/wigs
Natural hair products
Sell underwear for students
Sell used phones
Sell jewelries and hair rings
Sell products on Amazon
Start a blog
Start a photography business
Sell a video course on Udemy
Sell photos on Shutterstock
Publish and sell E-books
Make money from YouTube
Sell stock photos
Learn and teach AI/Robotics
Teach digital skills online i.e., Zoom/IG
Become a mini-Influencer on IG
Become a brand ambassador
Become a content creator
Become an online tutor
Sell online on Jumia/Konga
Start dropshipping
Sell your products on Amazon FBA
Produce and sell skincare products
If you are a female student looking for a business you can start with 50k, then this business suits you. It's the dream of every lady to have skin that's radiant and beautiful. With natural skin products being the in-thing now, you can jump on the trend and sell organic skincare products in school.
Sales of cooking gas
If you stay off-campus, then cooking gas is a must-have for you. The same also applies to other students who stay off-campus as well. This demand for gas makes it a good business to start on campus and you can start with 50k if you already have a small space to display it – the space has to be safe too.
Mobile Banking/GOTV agent/POS
If you are already into a small business as a student, it would be easier for you to start a mobile money business like the first monie agent. This involves you rendering services like withdrawal and deposit of funds to customers who cannot easily access banks. You can start this business as a student and with 50k.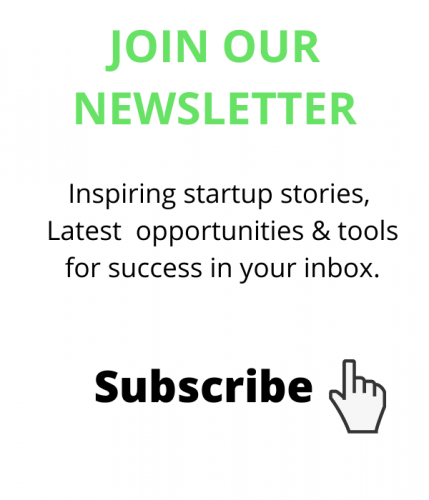 Mini importation
You'll be surprised that you don't need any huge amount of money to start a mini-importation business.
Mini importation business is when you import a small volume of goods from a manufacturing country like China to Nigeria at a minimum cost and maximum profit.
The processes too are easy and anyone can do mini-importation as long as they can read and write. It's the best business for any student.
Your phone or a laptop computer; internet connection active email address, traceable home address, and as small as 50K or less is all you need to start.
Before you start a mini-importation business, read this guide on how to start a profitable mini-importation business from China.
Production and sales of Deodorant/perfumes
This business is one that you can start with 50k or less as a student in Nigeria. These days, there are many home-sourced perfumes oils that turn out to be very nice and even sought-after. People hardly patronize foreign perfume brands when they can get more affordable ones with long-lasting aromas.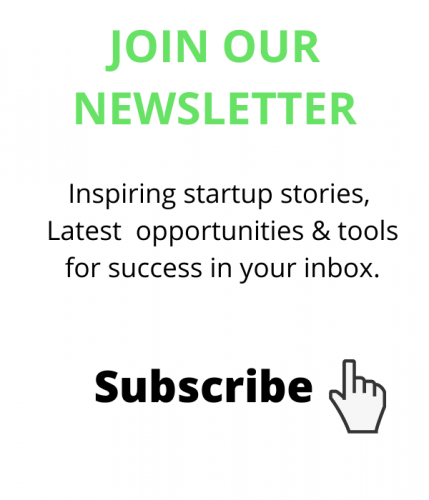 You may want to jump into this trend as a student and cash out big time.
Collect and sell used books
Used books business is also another good business you can start with 50k or even less on campus. You only need a very small visible space where you can display your books.
You may even innovate around this business by collecting or buying used books from people who do not need them again then resell at a higher price.
Cake Business/catering
People's love for cakes will always be no-negotiable. And among students, this love is even more intense. Students especially use cakes during special events and holidays to show their love for friends, schoolmates, and others. This is a business I will recommend for you if you have the skills or can learn it.
See Also: 51 best business ideas for Nigerian students
Businesses you can start with 50k as a student
Phone accessories business
As long as we make use of our mobile phones, then, phone accessories business will always be the most profitable and lucrative business no matter the environment where the business is located.
If you are starting this business as a student on campus, it's even more lucrative as there are thousands of students who can patronize you.
Dry cleaning services
While many students do not need and cannot afford dry-cleaning services on campus, there is still a huge market for this business considering that there are some students who would rather dry clean their clothes and also most lecturers and part-time students too.
Sell customized T-shirt
A customized clothing line is a good business for anyone looking to start a business with 50k as a student in Nigeria. Apart from T-shirts, you could customize anything from ankara materials to a mixture of native and English and just be creative about it. With your social media marketing strategy, you could start this business with even N20K.
See Also: How to promote your business on Instagram for free
Footwear sales
Who doesn't love footwear? No, let me rephrase that, what student does love great footwears? This is one business that will ever remain profitable among young people, any time, any day.
You can start selling footwear with 50k, yes, I said so. As time goes on, you would include other items that are equally in high demand.
Sell fancy jeans on campus
Just like footwear, jeans are a must have for every student on campus, no matter your religion or social background. I recommend this business for you if you have 50k and you want to start a business on campus.
Sales of human hair/weave-on/wigs
I know of a student who started a wig business in school and today, she is one of the best human hair brands in Nigeria today. Please if you love everything hair and fashion and you have 50k lying fallow in your account now, kindly start a wig business.
Wigs and the human hair business are best for a student because students love to look beautiful and slay. So why not slay their monies too? Lol.
See Also: Top 100 best human hair sellers in Nigeria
Natural hair products
If you have 50k, did you know that you could start selling natural hair products to students who are naturalists? This business is a good one because almost everyone has natural hairs under their weaves and wigs that they need to keep healthy and neat.
Businesses you can start with 50k as a student
Sell underwear for students
If you want to make money while studying, one business I will recommend is sales of underwear otherwise known as undies. Whether male or female, students need to wear their undies daily before they step out of their rooms.
Besides, underwears have a short live span – 3 months maximum. This makes the business an attractive one.
Sell used phones
In a typical school environment, one thing common to everyone is that they want to use good phones. Sometimes, however, students can hardly afford the latest phones – which are often very expensive.
If you start a second-hand phone business where you sell good phones that are fairly used, you could be helping a huge number of students with a solution to their problem while making good money.
Sell jewelry and hair rings
Jewelry is a must-have item for many students, male or female making it a very good business for anyone who is wondering what business can I start with 50 as a student?
See Also: 25 Most visited websites in the world
Sell products on Amazon
Amazon is one of the biggest online retailers, with thousands of products currently listed on the site.  All you need do is to find products that are selling fast on Amazon, and you source cheaper versions of those products.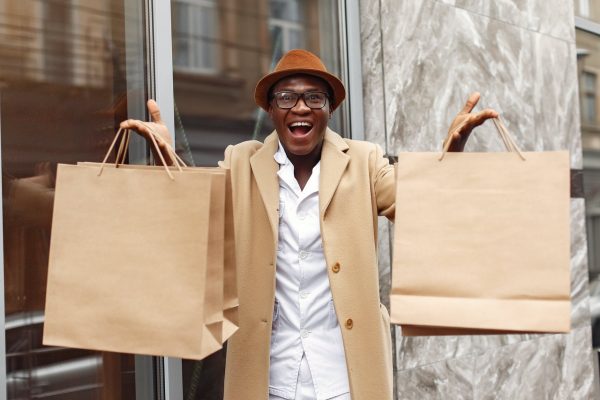 Then, you add your own branding and then re-sell the items on the platform. And voila!
You have the opportunity to sell these products yourself or work with a manufacturer who will customize these products and dropship them to your buyers. He
See Also: Best products to sell online in Nigeria
Start a blog
You might think blogging is oversaturated or almost going extinct, but the truth is, blogging still pays and it's one way to make money as a student in Nigeria.
Choose a niche that would fly, learn everything you need to learn about how to grow your blog, keep using your time to grow it and soon, you'll be able to make money blogging.
See Also: How to start a blog that makes money in Nigeria
Start a photography business
This one goes without much saying; the photography business is one of the Businesses you can start with 50k as a student.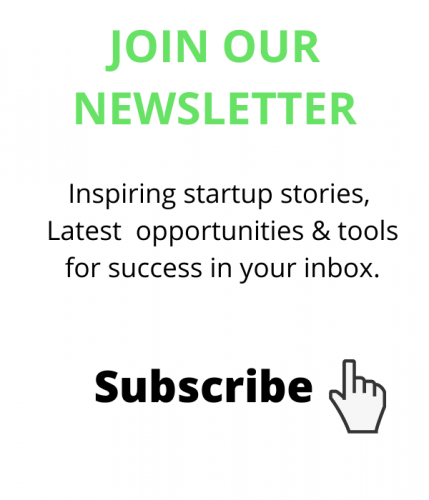 Businesses you can start with 50k as a student
Sell a video course on Udemy
A really cool way to make money these days is by selling course on Udemy or other platforms where people buy courses. All you need do is put up a video on a topic that people want to learn that you have a knowledge of and place on such platform.
Once people start to buy and pay in dollars, you will start earning unbelievably and be motivated to even create more courses.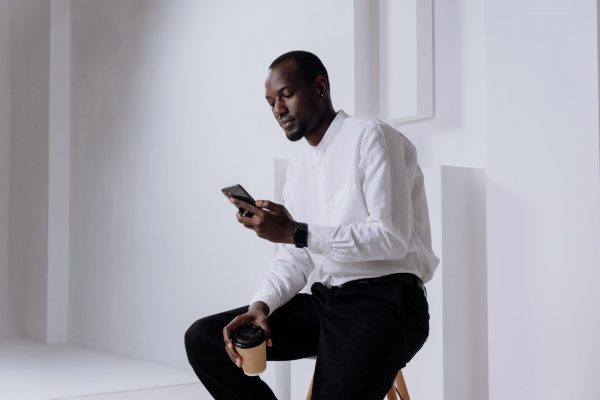 Sell photos on Shutterstock
If you are a photographer or you have a camera that you could use to take beautiful pictures, why not start making money from that by selling on shutterstock.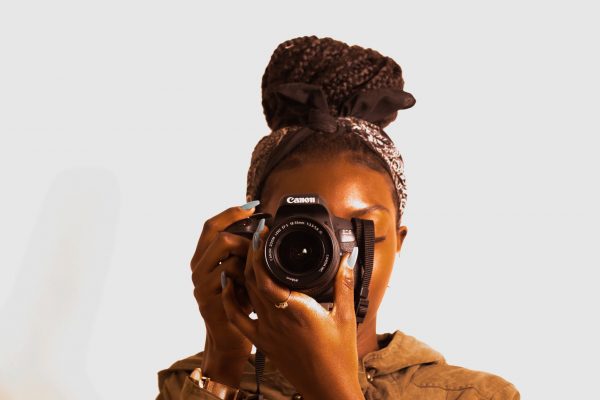 African-related pictures are hardly sufficient on the stock photos platform, so this is a great business idea that you can start with less than 50k if you already have your camera or not – all you have to do is rent one to take some amazing pictures and send to the platforms.
Ensure you research the types of photos they buy though before starting though.
See Also: Apps to borrow money in Nigeria without collateral
Publish and sell E-books
Publishing your own E-book and selling it is really a good business any student can start with just 20k in Nigeria.
When I published my first e-book, I didn't even spend up to 10k on it. Initially, sales weren't coming but with pushing here and there on social media, it started to sell pretty well.
Before you write an e-book, make sure your topic is searched for and you have solid content therein. Then, be sure to hone your marketing and sales skills because a good e-book will not get itself in the hands of people.
Make money from YouTube
People also make money online in Nigeria by creating a YouTube Channel that is monetized.
What do you have to do? Choose a topic you are interested in or passionate about or both. Start doing captivating videos on those topics.
Your videos must be clean and neat so as to attract the viewers. No one wants to waste their data watching a lifeless soul on their YouTube, so make it very exciting.
To start with, tell your friends and family to subscribe to your channel so you can start having views. Also, announce your new videos to your social media to connect and start getting viewers and subscribers gradually.
Once you have enough traffic you can begin to make money through adverts.
See Also: How Nigeria YouTubers Get paid
Learn and teach AI/Robotics
If you have any of of these skills, what's stopping you from making a business out of it and making money even as a student? To say the truth, there are thousand and one parents who are willing to pay any amount just so their kids could learn these skills. So, time to monetize your skill.
Teach digital skills online
Similar to robotics and AI, you could teach any skill online. If you are knowledgeable or skills at something and you feel that there a lot of people who would pay to learn such, why not organize a class to be held online i.e., IG or zoom and monetize it.
The interesting thing is that you only need money for data and little logistics to start this business. So with less than 50k, you can start it.
Become a mini-Influencer on IG
I don't need to tell you that becoming an influencer is on its own now a business for so many people. People are cashing out big time as influencers on social media.
As a student, it's easier to build your followers because you already have hundreds of schoolmates who could follow you.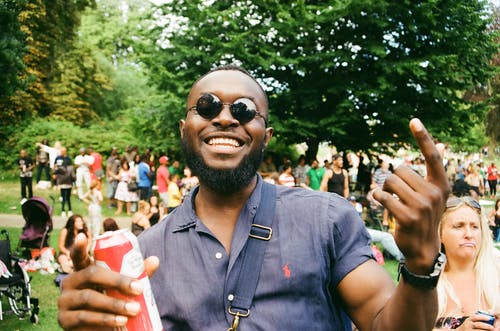 By creating your own unique style, message and engaging content, you will realize that you can make money being an influencer. The truth is, you don't have to be a celebrity to become an influencer.
See Also: How to become a social media influencer
Businesses you can start with 50k as a student
Become a brand ambassador
Similar to becoming a mini-influencer, you can also become a brand ambassador for different brands looking for representatives of their brands on the various campuses.
This might not initially amount to any big money, but it will open up amazing opportunities for you which will amount to money eventually.
Become a content creator
Comedy content is king these days. Create a niche, start creating your own unique content that people can relate with, be consistent, improve on your skills, learn more and more, be patient and las las, it will work.
I am not sure you need more than your phone and internet connection to start creating content and that costs less than 50k.
Become an online tutor
If at this point you are still thinking what business can I start with 50k, then you might just want to start teaching a subject, course, skill or anything else online via online tutoring platforms.
Sell online on Jumia/Konga
As a student, you could sell fast-moving products on any e-commerce platform like Jumia or Konga. This is quite easy to get started. Find out what some of the fast-moving products among your target audience are.
Then go register on any of the e-commerce platforms to have a store on their platform online. Then, just follow the instructions on their website and learn how to make people buy from you.
I have put together a list of the best-selling products in Nigeria of all time. You may sell two or more of these products.
Start dropshipping
Dropshipping is the new way people make money online in Nigeria now without spending a dime! But if you have a small budget like 50k or thereabout, then, that's even better.
Dropshipping simply put, is a business model where instead of purchasing a large amount of inventory (goods or products), you simply partner with a drop shipping supplier (manufacturer) and list their merchandise for sale online i.e., websites, Instagram or Facebook.
Invest in cryptocurrency
Investing in cryptocurrency is one way you can make it in Nigeria these days – online. The first step in your cryptocurrency business is to get your knowledge and skills up to speed.
There are multiple approaches to earn money off cryptocurrency including:
Investing in coins before they IPO, or grow in value
Learning how to program and work with blockchain
Become a cryptocurrency writer/blogger/vblogger
Getting a job at a cryptocurrency startup
Since cryptocurrency and blockchain technology are still in their beginnings, it's a great time to learn the necessary skills to position yourself for future success.
Here are what you should know about cryptocurrency.
Businesses you can start with 50k as a student
Create Apps
If you have programming background, you may want to venture into app development. Apps are the in thing now and every brand wants to have their website contents on apps.
Lots of small businesses want to build apps for their businesses and they need people with your skills. So, get yourself out there and start making money from building apps.
See Also: 3 Successful businesses founded by Nigerian undergraduates
Others
Rounding up
As always, if there is anything I didn't touch on in this post, feel free to let me know in the comment session.
Also, let me know if there is anything you want me to talk about in the blog or my YouTube channel.
Follow us on Twitter and Instagram. Subscribe to my YouTube channel and don't miss out on our awesome content there.
CHEERS!
Do you want to make money right from your campus and start building a successful life from school?