Businesses to start with 200k in Nigeria
list of 25 businesses to start in Nigeria with 200k
Am really excited that you are looking to start a business with 200k here in Nigeria. 200K may seem like small money to some people but trust me, a lot of Nigerians are out there wishing that if they had 200K, their lives would change forever, so you should give yourself some pat on your back, at least.
And now that you've got 200k saved, am happy to tell you that there are some great profitable business ideas that you can kickstart today with that amount.
So, here we go.
Businesses to start with 200k in Nigeria
1. POS Business
You can open and manage your own POS business for less than ₦200,000. For a POS company like MoniePoint, you need less than N25k to get the terminal.
Once you get the terminal, you'll need a small counter if you don't already own a shop. The counter should cost less than N60k or thereabout. Once that is done, you are ready to register and start your POS business. The registration is simple and very fast.
MoniePoint is one of the best POS distributors/companies that is most profitable for you in 2022. The company has proven that they have the interest of their customers at heart.
If you live in any part of South West Nigeria – Ondo, Ekiti, Oyo, Osun, Ogun, you can call this number 0803 064 0394 today to fast-tract starting your POS business.
Start an AI and Robotics School for kids/teenagers
We live in a world where artificial intelligence and machine learning is becoming the norm. Forward-thinking parents are bringing their kids up not just to learn how to use computers, but to learn aspects of tech and computers that will create jobs in the years to come.
If you have space already, and a good knowledge of AI and Robotics skills, you could start a centre for kids and teenagers with 200k.
See Also: 45 Highly Lucrative Businesses to Start With 50K in Nigeria Today
Start a solar business
The solar business is a good business to start with 200k in Nigeria or more. This business is a very good one in Nigeria right now because of the PHCN issues. For those who can afford it, solar power is the most reliable option for PHCN.
With an investment of 200k or more, you could start this business on a very small scale and boost it with the first paying customer you secure.
See Also: Highly Lucratittve Businesses to start with 100k in Nigeria
Open a Pharmaceutical store
With 200k, you'll start a patient medicine store in Nigeria. I assume you already have a small space you can use as an office though. Better still, if you do not have an office, you may start as a distributor to retailers.
Surprisingly, this business is profitable and a fast-moving one in Nigeria.
Sales of baby items
A good investment of 200k in Nigeria right now would go into sales of baby items. In Nigeria, thousands of babies are given birth too daily, making the market for baby items a huge one.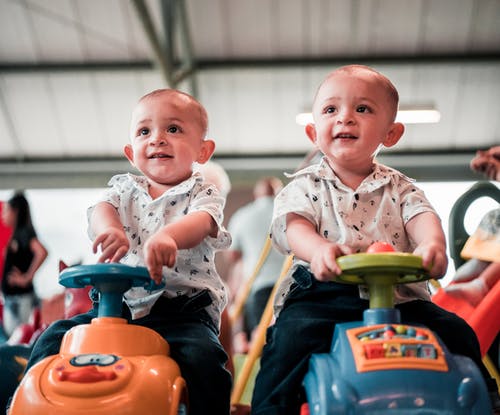 Portable baby bed
Baby carrier
Toys
Diapers
Baby food
Baby clothes
Baby shoes
Baby Bathtub
Kids educational tablets
Baby clothes
Feeding nipple
Household items, etc.
You may decide to sell these products together as baby items or even sell major in one item out of the list, say, baby diaper, for example, it's a big business on its own and you can start it with 200k.
Frozen food sales
Nigerians love their frozen food. If you have a space in a neighborhood where families reside, the frozen food business will be a good business for your N200k.
I'll suggest you include in your frozen food business all varieties of frozen food – chicken, turkey, Titus fish, etc. You should be able to get a fridge for a deep freezer for less than 150K. The remaining fund will go to the purchase of frozen items.
See Also: 29 Online Businesses That Pay Daily in Nigeria
Businesses to start with 200K in Nigeria
Sales of cooking gas
Cooking gas is an essential daily need for any household or any single person who cooks. And food, as we all know, is an essential daily need. Hence, sales of cooking gas is a business that will grow fast anywhere in Nigeria.
And with your 200k, you should be set to start this business. Even with your rental fee, you are still good to go.
Egg retailing/supply
I particularly love this business because there is a huge market for it. With over 200 million Nigerian population who feed daily, egg consumption is huge in the country.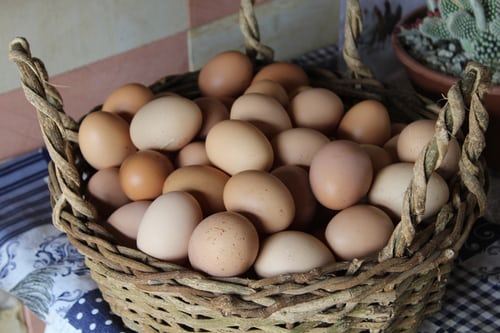 To start this business, you don't need a shop, you can start from home. Preferably, you may want to rear your won livestock for the egg retail. With this, your margin will even be more. With consistency and customer retainership, you can grow this business into a big one.
Production sales of detergent
If you love to produce something with your own hands and then sell and make huge profits from it, then why not consider the production and sales of detergent? You could also add the dishwashing liquid soap and other items.
Nigerians are looking for more affordable options other than the expensive brands that sell detergent and other washing soap. So, this business is a good investment for even less than 50k.
See Also: 35 businesses students can start with 50k on campus
Production and sales of beddings and pillowcase
Beddings and pillowcases are other must-have items that families and individuals need from time to time. And most of the available options are expensive and not long-lasting.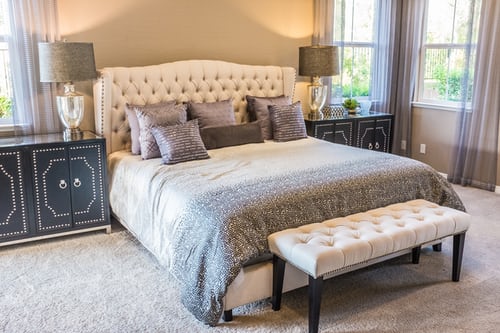 If you know how to sow or can contract it out, all you need to do is buy good fabrics/materials that could be used for beddings, then sow and voila, you are ready to make money. With even 100k or less you can start this business. With 100k, you will start big. Word of mouth and WhatsApp advert will do very well.
Sales of phone and laptop accessories
Still on Businesses to start with 200k in Nigeria, phone accessories and laptop accessories are a must-have for every actively mobile Nigerian – young and old. If you have a space with huge traffic where you can display these items, I will encourage you to invest in this business.
Business ideas in Nigeria with 200k
Open a mobile agent business
This is one of the hottest business ideas I can recommend to anyone who wants to do business today. No matter where you leave in Nigeria, accessing the banks is always an issue sometimes.
Agent bankers live in the neighborhood. They provide basic banking services like withdrawal and deposit to customers in the streets who would rather not want to use the banks.
The business is highly profitable. With a withdrawal or deposit of N5,000K, you take a cut of about N150 – N200. With up to N10,000K withdrawal or deposit, you get more than N200.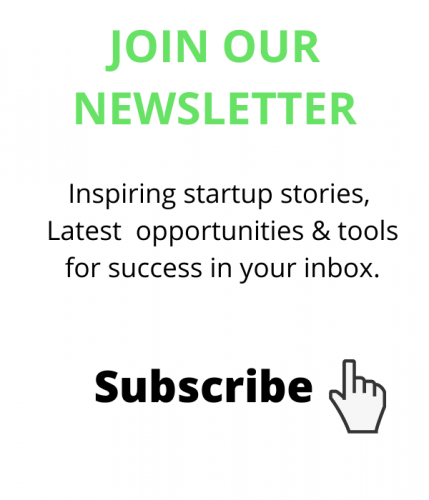 Now, imagine doing 30-50 transactions daily. Amazing!
If you live in an obscure area where access to banks is a problem, this business will really work for you.  And, if you want to start this business, this is the right time before it gets too saturated. And, yes, you can start with 200k.
Become a distributor for a soft drink company
For one thing, this is one of the best businesses on this list. If you have a good shop location, you could start a soft drinks/other drinks business where you partner with a distributor or manufacturer of such drinks and sell both retail and as a sub-dealer too.
All you need do is to get a contact of someone from the companies you want to be their sub-dealer. And remember, it's also important that you have the needed traffic of people so your turnover can be high.
Start a wallpaper/interior design business
With your 200k right today here in Nigeria, a great business idea for you would be a wallpaper business. Wallpapers technology is the in-thing now. With other services like interior décor and carpet sales, this will make a good investment of your 200k.
See Also: Interview with Wao Wallpaper CEO, Fred Okoruwa
Human hair extension business
Of course, I will not exhaust this list of businesses one can do with two hundred thousand. The human hair extension business is a trendy one now. Ladies with love to use their wigs and hair extension cover-up. Lol.
The good thing is that you can start this business with a little money. Social media platforms like Instagram and WhatsApp are good platforms to promote your hair business for almost free.
See also: Top 100 human hair sellers in Nigeria today
Business ideas with 200k in Nigeria
Skincare, Hair Care business
A profitable business you can start in Nigeria is the skincare business. Despite the rush into this business in recent times, there is still a huge market for it.
With the right skills and marketing knowledge, you can start this business and still profit from it big time.
Weight loss consultancy
This is another profitable business you could start right now in Nigeria, Kenya or any part of Africa and cash out big time. If you are into weight loss, healthy living and all, then why not develop this passion or interest as a business.
This is a skilled/knowledge-based business so, you actually don't need a lot of money to start. Most of the things you need are intellectual work around forming your strategy for getting people to enlist and how to train people cost-effectively.
Sales of used iPhones/phones
Still on Businesses to start with 200k in Nigeria, Nigerians are the best market for the UK-used phone mobile phone industry. Most Nigerians love to use iPhones and other latest luxury phone models but their budget can hardly afford them such items. So, they'll rather buy the fairly-used versions.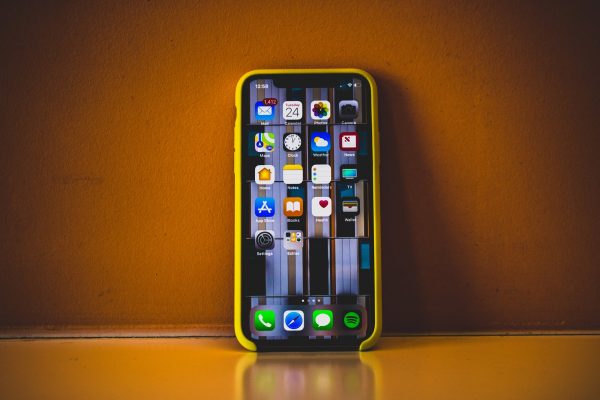 I love this business because you actually don't need more than 200k to start it. You'll get the UK-used phones at very prices and sell at a reasonable price here in Nigeria. Besides, the no-return policy makes the business less risky for you.
Better still, you don't necessarily need a location to start this business. Social media marketing and word of mouth will take the business very far.
See also: 19 Ways to Promote Your Business on Instagram for Free
Start a delivery business
According to the SMEDAN National Survey of 2017, there are around 41.5 million SMEs in Nigeria. SMEs are businesses with less than N100 million in annual turnover and have less than 300 employees. Huge number.
The good thing about this is most of these businesses sell items and need to transport them to their customers.
That's what makes a delivery business a good one. Although the machines used for delivery may cost up to 150k or even more, the good thing is that you only need one machine to start with. And then, market your services to small businesses within your location that need delivery services.
The rest depends on how hard and smart you grind.
Businesses to start with 200k in Nigeria
Pizza/Shawarma business
I love my shawarma hot, spicy and rich, and when I say that, I speak the minds of thousands of Nigerians. Shawarma is one of the favourite snacks Nigerians love so much. If you have a passion for making tasty snacks or cuisines, why not try shawarma as a business?
Businesses to start with 200k in Nigeria
You could add other items as time goes on and as the business moves.
But starting with shawarma would attract people and would make you spend less when starting. You can start a shawarma business with 200k in Nigeria and make a good profit if you put in all the needed effort and skills.
Open a local cuisines restaurant
Starting a local restaurant could be a good business to start in Nigeria with 200k if you have a good location where the expertise and passion for preparing life-nourishing meals.
You may even carve a niche for yourself by specializing on maybe, swallow or certain food from certain part of the country or maybe all sorts of rice, i.e., coconut rice, ofada rice, fried rice, etc.
Carving a niche for yourself will separate you from the competition. But for this business to be successful, you have to really be a good cook.
Small Bar business
This is yet another business idea with 200k in Nigeria. As I always say, your location for this business would determine your success in it. So, choose your location carefully. You need a place that's a little open, clean and neat.
Word of mouth and good customer service is key. Also listen very carefully to customers and understand services they want you to add to your bar business, i.e., asun or pepper soap or goat meat sales.
Sales of casual wears/shoes/bags
This one is a no-brainer, right? Nigerians love to look good 24/7 whether they are rich or middle-class or even poor, everybody wants to rep. So, if you have 200k to start this business right now, it will be a good decision trust me.
With social media like WhatsApp and IG where you can announce new arrivals and all, this business is bound to grow profitable in a matter of a few months.
Sales of perfumes and perfume oils
This is a great business to start with 200k in Nigeria. You can learn how to make perfumes even online on YouTube or enroll for a token to learn it.
Many Nigerians prefer home-made perfumes and perfume oils now because they last longer and are more affordable than foreign brands.
Others
Here is where you get to add your own suggestions of businesses to do with 200k in Nigeria. What are your thoughts? Is there any business I listed that you are interested in starting? Kindly let me know in the comment session.
Other frequently asked questions:
What business can I do with 300k in Nigeria?
Some businesses you can do with 300k in Nigeria are Human hair extension business, Skincare, Hair Care business, Weight loss consultancy, Sales of used iPhones/phones, Start a delivery business, Pizza/Shawarma business, Open a local cuisines restaurant, Small Bar business, Sales of casual wears/shoes/bags, etc.
What is the most profitable business in Nigeria?
The most profitable businesses in Nigeria are sales of wears and fashion items, sales of gadgets, skincare product business, wallpaper business, human hair extension, pharmaceutical store, real estate, interior décor, online businesses like blogging and vblogging, car-dealership, delivery services business, and many others.
What business can I start with 100k in Lagos?
Some businesses you can start with 100k in Nigeria are Human hair extension business, Skincare, Hair Care business, Weight loss consultancy, Sales of used iPhones/phones, used phones business, a delivery service business, Pizza/Shawarma business, Open a local cuisines restaurant, Small Bar business, Sales of casual wears/shoes/bags, etc.
ROUNDING UP
As always, if there is anything I didn't touch on in this post, feel free to let me know in the comment session.
Also, let me know if there is anything you want me to talk about in the blog or my YouTube channel.
Follow us on Twitter and Instagram. Subscribe to my YouTube channel and don't miss out on our awesome content there.
CHEERS!
Do you want to make money right from your campus and start building a successful life from school?