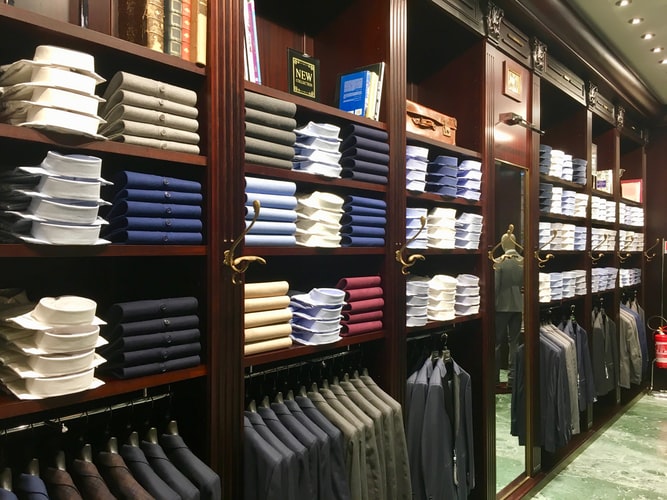 Businesses to Start in Nigeria with N100k
These are some of the businesses to start with 100k that we will be discussing in this blog post:
Production and sales of hand sanitizers
Start sub-dealership of Kiksolyn Herbal tonic in Lagos
Mini importation business
Daycare Services
Laundry Services
Car wash business
Computer repair
Phone repairs
Interior Décor
Raw Foodstuff sales
Raw Fruits sales
Cooking and delivery
Weight loss consultancy
Frozen Food Sales
Production & Sales of bedsheets & pillowcase
Production & sales of skincare production, etc.
It's good to know that you are interested in starting a business here in Nigeria. It's also commendable that you've saved the sum of 100k – or gotten it from well-wishers – and you want to invest the money in a business that can yield interests or profit for you.
N100k is not a small amount of money to come by, going by the present economic situation in our country.
The funny thing is that there are many people in Nigeria who have up to N1million free money. Sadly, they are not thinking about an investment they can make or a business they can start with the money.
Happily, you are too smart to do that.
With N100k, there are profitable businesses you can start now. If you are consistent with the business and put in all the needed effort, you may be able to grow the business into a successful enterprise in less than one year.
In this post, I'll show you 51 businesses that you can start with N100k in Nigeria.
I will also give you a FREE list of 71 bestselling products t in Nigeria right now.
Should you want to go into selling products online, this list will prove very useful to you.
Now, to our list proper:
Businesses to Start in Nigeria with N100k
Production and sales of hand sanitizers
See Also: HOW TO MAKE MONEY AT HOME IN NIGERIA
Corona Virus or not, people are now aware of the need to always sanitize their hands and that consciousness has come to stay.
Hands sanitizers production and sales are some of the best businesses you can do in Nigeria today.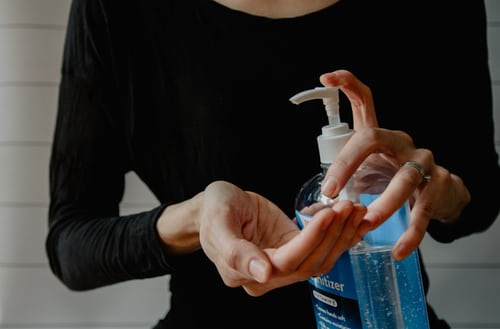 Interestingly, with even much less than N100, you can start the business on a grand scale.
All you need to start your hand sanitizer business are Ethanol, Hydrogen peroxide, Glycerol, Sterile distilled, or boiled cold water, all in stipulated quantities. Some other simple logistics are also involved but none will exceed 100k.  Here is a video on how to make Hand sanitizers. 
Start sub-dealership of Kiksolyn Herbal Tonic 
Kiksolyn ltd is the producer of the Praise Jah Herbal Blood tonic, a fast-moving quick action herbal blood tonic that boosts blood within the shortest period – few hours!
The product does other amazing things like cleans the blood, reduces stress, improves sleep quality, and gives total well-being to everyone especially sickle-cell anemic patients.
The product sells itself and you only need one customer to keep telling others about it. You can start a sub-dealership of this business with less than 200k.
If you are interested in this business, call 07032250533 or send a Whatapp message and you are on your way to starting a profitable business with even less than 100k!
3 Mini importation business
You'll be surprised that you don't need any huge amount of money to start a mini importation business.
See Also: HOW TO REGISTER A COMPANY IN NIGERIA
Mini importation business is when you import a small volume of goods from a manufacturing country like China to Nigeria at a minimum cost and maximum profit.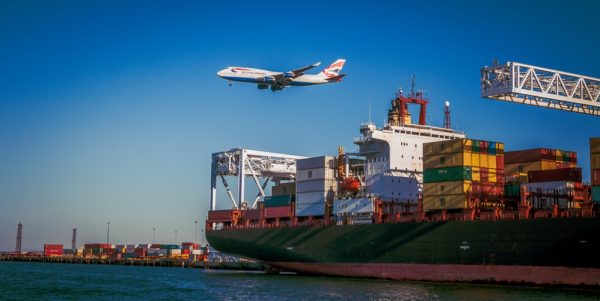 The processes too are very easy, even anyone can do mini importation as long as they can read and write. Your phone or a laptop computer; internet connection active email address, traceable home address, and as small as 100K or less is all you need to start.
Before you start a mini importation business, read this guide about how to start a profitable mini importation business from China.
3. Daycare Services
With a small apartment that could be your personal apartment; a little time on your hand and less than toys, you could start your daycare services spending less than 100K.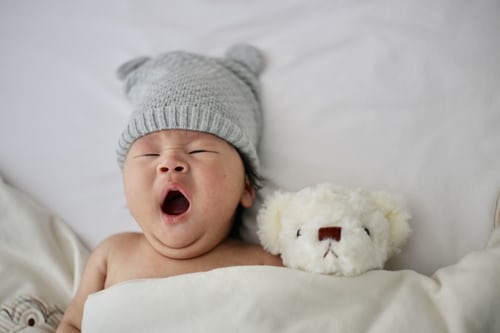 You may start with the children of relatives and friends and from there, expand your business to accommodate other kids. Parents are always in search of reliable daycare service providers.
Laundry Services
You can start a profitable laundry services business with less than 100k. The bulk of your money would go to purchasing a washing machine.
You also need water and space to sun-dry clients' clothes. Washing materials like soap and starch are also needed.
With even 50K you can start this business.
Businesses to Start in Nigeria with N100k – Car wash business
See Also: 71 Ways to Make Money as a Student in Nigeria
If you live in an urban area, a car wash business is suitable for a small budget. Most car owners do not have that luxury of time to keep their cars clean. They find it a better option to pay N1,000 or more to wash their cars whenever it is dirty.
Finding a location and source of water supply is all you need to spend on doing this business. Word of mouth advert is the best marketing you can do.
If you can combine this business with a small beer parlor and 'asun', you will attract more car owners.
Computer repair
This business is skill-based. Even with your money in your hands and no knowledge of how to repair a computer, you can't do anything. So, why not invest your money in learning the skill first.
See Also: How to make money as a teenager in Nigeria
Once you have the knowledge, you can then start with just a few items that will cost you less than a hundred thousand. It's advisable not to rent a shop initially to save costs.
Phone repairs
Phone repairs business is definitely one of the most lucrative business these days. With lots of luxurious phones that are mostly built not to be durable, phone repair technicians are in to make a lot of money.
If you want to start a phone repair business with a budget of N100K or even as small as N20k, I a previous post explained step by step guide on how to start a mobile phone repair business in Nigeria. 
Interior Décor
Interior décor business is not very capital intensive and it's a very profitable business. When you are starting out, it's better you start small and then grow to become a big interior décor business.  So you can start with N100k.
But that does not mean you shouldn't package your business like it's a million dollars' worth business.
Raw Foodstuff sales
See Also: How to Make Money Online In Nigeria Legally and Fast
The food business is the best business on this list, take it, or leave it. Come what may, people must feed.
Even in the Coronavirus lockdown when thousands of businesses were closed down, foodstuff sellers were among the essential services providers that were given permission to continue selling their goods.
See Also: How to Get Paid Through YouTube: Build Subscribers, Earn Money
If you want to do a business that will keep bringing you daily money, please start a foodstuff business. Remember, a location that is well-populated is one factor that you have to look at.
You can start with 100k, 50k, 20k, or even 10k, selling from your house before moving to a shop.
Businesses to Start in Nigeria with N100k- Raw Fruits sales
Almost everyone is health conscious these days. Coupled with the ''organic movement'' championed by African women, the demand for healthy fruits have surged.
If you can get the right location and a good supplier, you can start this business with a budget of much less than a hundred thousand naira.
Cooking and delivery
If people must eat, the food must be cooked. But cooking is the problem for many.
Bachelors, working-class high-income-earning mums, elderly families, busy working-class people, etc. could be your targets.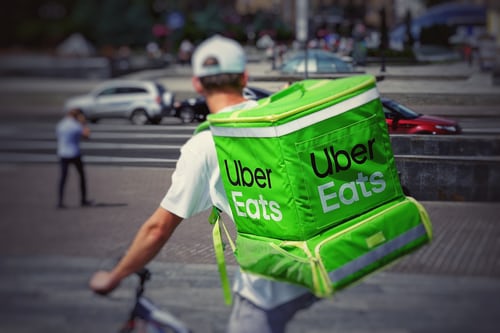 You don't even need up to that budget to start the business. Your location and how you package your business matters.
This could be just a side business until your client base grows and you can then face it as a full-time job.
12. Weight loss consultancy
See Also: THE BEST TIME TO POST ON FACEBOOK IN NIGERIA
Are you a weight loss expert? Do you know how a person can lose weight and get their desired size within a certain period of time? Can you teach people how to do this for a fee?
You can start a weight loss consultancy business with less than N100k.
If you have used a regimen that worked for you in the past, why not package this and start selling to plus-sized people looking lose weight.
13. Frozen Food Sales
Just like raw food materials, frozen food is some of the fast-moving businesses in Nigeria that you can start with N100K.
Assuming you already have a shop or space to display your frozen food sales, all you need is to purchase a freezer for about N80K or less.
See Also: How to make money on Fiverr in Nigeria PDF
You will use the rest of the money to buy frozen food. If you have more than this amount, good.
Before you start this business, make sure you have a location that is residential and where there is a lot of traffic of people.
14. Production & Sales of bedsheets & pillowcase
Every household has bed sheets and pillowcases. In some houses, they have up to five or more bedsheets and they change them periodically.
Thus, the production and sales of bedsheets is a good business to start on a budget.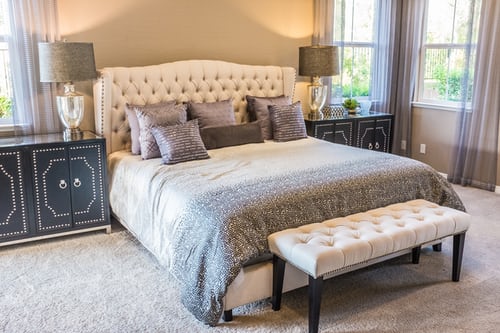 With 100k or less, you could purchase bedsheet materials in the Lagos Island market and sow.  Have target customers a
15. Production & sales of skincare products
Like I said earlier and as you know, Nigerians have been crazy about organic products in recent times. Organic skincare is not an exception.
Production and sales of organic products is a good business to start with a minimal budget. However, this business seems to be already flooded presently.
What you can do to solve that problem is to target a specific market segment that is unique. For example, most organic skincare products are targeted at women.
Why not create products for men who want to enhance their skin colours and not bleach or anti-aging products? That's how you can solve the problem of competitiveness
51 BUSINESSES TO START WITH 100K IN NIGERIA
16. Production & sales of organic drink
If you are not satisfied with the above business options, what about you start making organic drinks and selling it to a targeted market segment.
As I said, people love any lifestyle that will boost their health, and having a good dose of organic drinks is one of such.
17 Production and sales of detergents
You wouldn't believe how simple and easy it is to make detergents. It's also very cost-effective; you can even start with N10k. With more than that amount, you will even start on a very big scale.
And the truth is that there is a huge demand for it. The top brands that sell detergents an increasing their prices by the day, causing people to look elsewhere for alternatives. So may want to capitalize on this need.
18. Production of hand wash
Demand for hand washes has increased in the wake of the Covid-19 pandemic. This trend will likely continue as people have come to get used to washing their hands as frequently as possible.
One thing that I like about this business is that anyone can start and one can start it with just as little a budget as you can think of.
19. Sales of Original Honey
For this business, you need to first of all source for real original honey, otherwise if people find out that the honey is sold is not original, then that's it, your 100k investment could go down the drain.
Once you get your sourcing right, you may want to do some sort of adverts or intensify your mouth-to-mouth advert – which is one of the most effective forms of marketing.
Once you get this right, I can assure you that you will get a good return on investment with this business.
20. Businesses to Start in Nigeria with N100k- Palm Oil Retailing
Similar to the sales of honey, get your palm oil sourcing right. You may want to partner with someone who produces palm oil directly so that you can be guaranteed of originality.
Do any form of marketing that is cost-effective – mostly word of mouth – and start getting lots of orders.
The palm oil business is particularly profitable if you live in Lagos. Lagosians are always in search of good palm oil sourced from the village. Together with top-notch packaging, this is good business.
Businesses to Start in Nigeria with N100k
21. Cement Sales and distribution
Cement sales will continue to be a fast-moving business in Nigeria as long as people build houses.
In recent times, the prices of cement have skyrocketed. But with 100k, you can still start and find a way around growing your business.
22. Poultry farming
Poultry farming is another good business especially if you love that line of business. Nigerians heavily depend on poultry produce for their daily intakes such as chicken and eggs.
With a little investment of a hundred thousand and lots of passion and determination, you can start poultry farming.
23. Egg retailing/supply
Vanguard recently reported that according to the poultry association of Nigeria, Nigeria would record annual revenue of N620 billion and daily revenue of N1.7 billion, if 50 percent of its population consumes at least, an egg per day for one year.
The egg market in Nigeria is indeed a very huge one, making egg business a good one, especially if you have a small budget.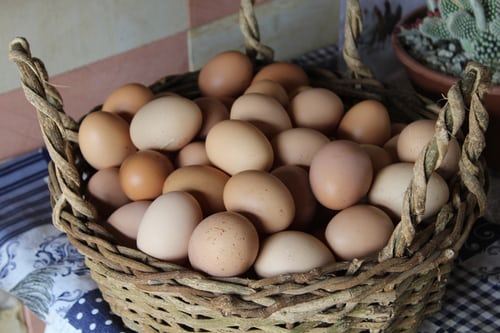 A pro tip on the egg sales business is that you don't necessarily have to rent a shop. All you need is to contact a few buyers who would want you to supply to them. As a distributor, you will also have to send orders to retailers, so you don't need a shop to start egg business.
24. Dropshipping
Dropshipping is a type of business model that enables a business owner to operate without maintaining inventory, owning a warehouse to store their products, or even having to ship their products to their customers themselves.
The retailer (you) partners with a drop shipper who manufactures or warehouses products, packages the products, and ships them directly to the retailer's customer, on the retailer's behalf.
The retailer and buyer do not get to see either does the retailer needs to have a shop to store any products or goods before making sales.
To start dropshipping, you need an online store, i.e. a website, an Instagram or Facebook account to display and advertise goods for potential buyers to see and make orders.
You can start that business as small as even N20k.
25.Businesses to Start in Nigeria with N100k-  Home tutor
To become a home tutor, you need a good knowledge of your subject first of all. Then register to as many online learning platforms as possible. I will also always recommend word of time.
Then once you starting getting jobs, you start teaching and making money.
All you need is money for an internet connection and some other simple logistics.
26. Cooking gas sales
if people must eat, they need gas to cook. This is why you will find that more people are venturing into that business
I will prefer you to start this business in an environment where there is a traffic of people, mostly a residential area where there are not so many coking gas sellers already.
Rent for a small shop is where the bulk of your budget will go. However, with less than 50k, you can buy gas cylinders and start selling cooking gas.
27. Data and recharge card reselling
Recharge card business is one of the cool business ideas that I will recommend to anyone who wants to start a business with little capital in Nigeria.
Nigerians are said to spend N447.8bn on recharge cards monthly. That's huge you'll agree.
Even though some would argue that the profit margin in the recharge card business is too small. This argument can be defeated if you have a huge sales volume.
Sales volume is the answer. So, increase your customer base, and boom!
There are also a lot of interesting profitable programs for recharge card retailers these days by telecom agents. You may want to tap into any of those.
28. Become a GOTV Agent
With 100k in your bank account ready to be invested in a business, you could easily become a GOTV agent.
GOTV is looking for small business owners that can participate in the GOTV agent program where agents do a subscription for users thereby get paid.
You may want to do your findings on how to become a GOTV agent.
29. E-payments/POS Business (Agent Banking)
This is one of the hottest business ideas I can recommend to anyone who wants to do business today. No matter where you leave in Nigeria, accessing the banks is always an issue sometimes.
Agent bankers live in the neighborhood. They provide basic banking services like withdrawal and deposit to customers in the streets who would rather not want to use the banks.
The business is highly profitable. With a withdrawal or deposit of N5,000K, you take a cut of about N150 – N200. With up to N10,000K withdrawal or deposit, you get more than N200.
Now, imagine doing 30-50 transactions daily. Amazing!
If you live in an obscure area where access to banks is a problem, this business will really work for you.  And, if you want to start this business, this is the right time before it gets too saturated.
And yes, you can start with N100K.
30. Custom clothing business
You can also start a custom clothing business with a very reasonable budget. You need to get creative and innovative with the business.
51 BUSINESSES TO START WITH 100K IN NIGERIA
31. Shirtmaking business
This is another business you can start with as a very small amount of money.
32. Amazon Kindle Ebook Publishing
This business falls into an online business. Here is a post that explains how to make money online in Nigeria. It contains other profitable online businesses you can start with even less than N100k.
Usually, online businesses are the cheapest to do. Ebooks too are fast selling these days, especially, if you write on the right topic.
Yes, ebooks sell but people have their own different ebook needs. You need to know what your target readers want to know or read and write an ebook fulfills their needs.
Remember, you cannot force people to buy a good book just because you feel it's awesome. It's the subject that would motivate them to buy.
Once research on the topic is done, start writing.
When your content is ready, you will convert it into a format that amazon kindle publishing accepts and if your eBook is good enough, you are ready to start making money as a student.
33. Affiliate marketing
Affiliate marketing allows you to earn a commission when you sell another person's product on your platform, e.g. website, Instagram page, etc.
With affiliate marketing, all you need is a platform where you can display or sell goods. You don't need to have an inventory or shop.
34. Web design
If you don't already have this skill, all you need is to invest in and become a badass web Designer.
Once that's done, you need some money to do social media promotion about your brand alongside word of mouth marketing.
Web designers are one of the most sought-after skilled people these days. Interestingly, you don't even need up to N100k to start.
35. Graphic design
Similar to web design and programming, you need skills, promotion, and some simple logistics to start this business.
36. Social media management expert
This is another skilled-based business that you can start with even N50k. With your top-notch knowledge of social media management, you can start helping small business owners to grow their businesses for a small amount.
If they see the value for their money, they will start referring more people to you and before you know, you own a full-fledged company. Knowledge is key for this kind of business though.
With your android or iPhone, internet subscription, and other little logistics, you can start this business.
37. Content Writer
If you are a passionate writer or storyteller, this one is for you.  You basically need; your smartphone, internet subscription, and great knowledge of content writing.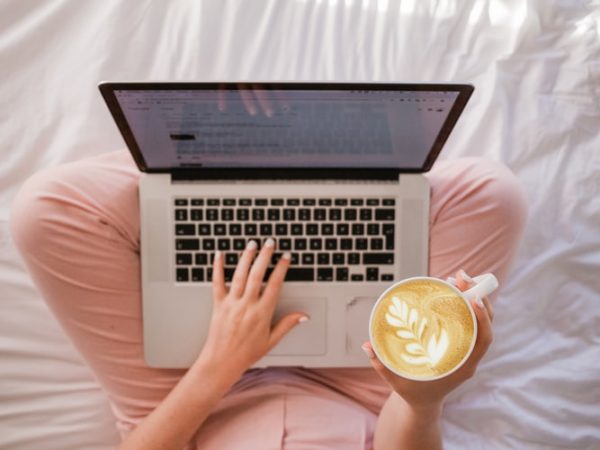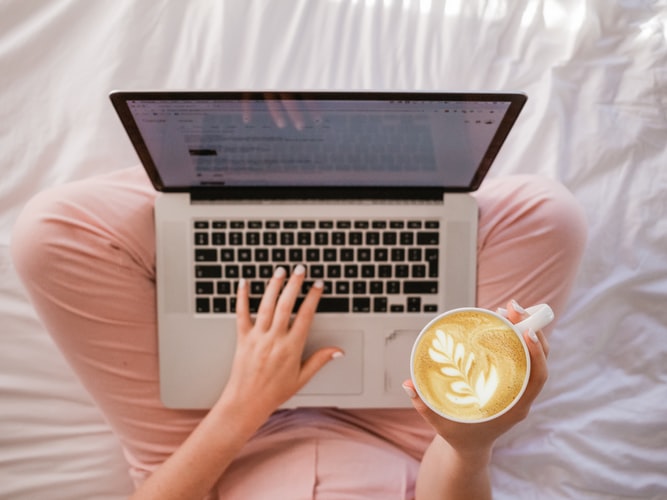 There are many businesses looking for content managers who will be in control of the content being churned out on their websites and social media platforms.
You could also make money writing content by securing gigs on freelancing websites like Fiverr and Upwork.
38. Digital Marketing expert
A lot of small business owners in Nigeria want to leverage digital marketing for their business. It's common knowledge that digital marketing is cost-effective efficient marketing for businesses with a small budget.
Facebook now has 2.60 Billion monthly active users and counting. This huge population of Facebook users makes it the darling of business owners.
39. Editorial services and proofreading
This is another business you can do if you have the skills and with zero budget for that matter.
SEO Expert
A huge percentage of business owners in Nigeria have websites.
For business owners, it's one thing to have a business website, it's another thing to have a functioning website that ranks high on Google search.
If a website ranks high on Google, people can easily find products on your website and possibly buy it.
SEO (search engine optimization) skills can help you take a website to Google's first page in a few days.
If you have this skill, you can help business owners increase their search visits, increase leads, and boost sales of their product.
Below are the rest of the businesses you can start in Nigeria with N100k.
Businesses to Start in Nigeria with N100k
Sales of ladies casual wears
Ladies love to look good all the time, no matter what the economy says. If you don't believe, ask the men. Lol. And guess what, lady's wears are the cheapest – compared to men.  This makes it a good business for anyone who has a hundred k budget.
You don't necessarily need a shop to start with. Your friends and family will do for a start. Then you will gradually build your business.
Sales of gift items and household equipment
This is another good business that anyone can start today with just very little money. This business is booming more during the festive seasons.
Sales of fashion items
Fairly used items
Photography and video editing
Catering services
Barbeque Business
Barbing Salon
Pharmaceutical business
Sales of Baby items such as
Infant car seats
Portable baby bed
Baby carrier
Breast Pump
Toys
Diapers
baby food,
baby clothes,
baby shoes,
Baby Bathtub
Kids educational tablets
Baby clothes
Feeding nipple
So, there you have it, the best businesses to do with just N100k in Nigeria! if you found this list useful, kindly say hi in the comment session and tell us what you feel about the post.
I promised earlier to give you a list of some 75 hot-selling products in Nigeria right now.
Here we go:
Phone accessories such as
Wireless phone chargers
Cell phone Popsocket
Power Chargers or Power Banks
Phone/Tablet holder
Memory card
Earpiece
Car Accessories
Car trackers
Car dashboard phone holder
Car tyres and rims
Car interior
Car lightening and LED
Air Filters
Battery Accessories (chargers, jump batteries)
Decals, stickers, and Replacement Emblems
Keys and Keyless entry fobs (mostly replacements)
Car vacuum
Performance Chips and Programmers
Shocks and Struts
Car Covers
Weatherstripping
ROUNDING UP
As usual, if there is anything I left out in this article, let me know in the comment session. Also, let me know if there is anything you want me to talk about in the blog or our YouTube channel.
Do well by following us on all our social media platforms and subscribe to our YouTube channel. We have awesome content there too. Cheers!
See a list of 55 other fast-selling products to sell in Nigeria right now.
CHEERS!