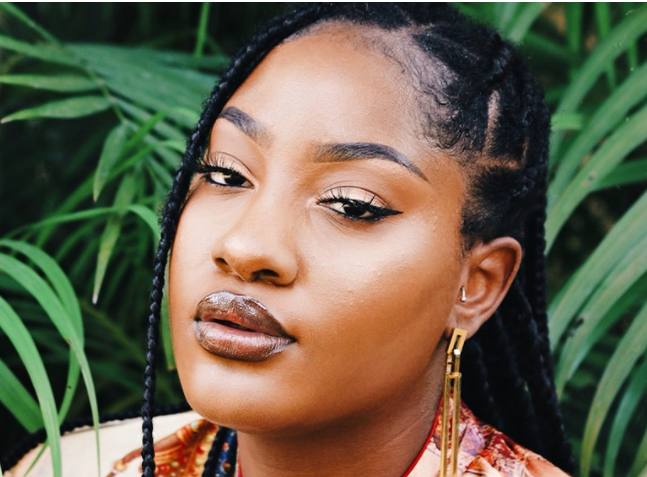 Biography of Tems Nigerian Singer
Born as Temilade Openiyi, Tems is a fast-rising Nigerian singer and songwriter who was born in Lagos on July 11th, 1995.
Tems started singing in her church choir in 2009 and has now become one of the forces to reckon with in the Nigerian music industry and even on the larger stage of Africa and the world.
Tems's genre of music is called alternative R&B and AfroBeats.
See Also: Biography of Ayra Starr
Since her official launch into the music industry in 2018 with her song "Mr. Rebel,", Tems has released records that the charts now top the charts across the continent and beyond.
She has been able to seal collaborations with some of the big names in the industry including Khalid, Davido, and Wizkid, to mention a few.
See Also: Temi Otedola 
Biography of Tems – Background and growing up
Tems grew up in a simple close-knit family. Her mother is Nigerian while her father is British-Nigerian. Her father left her mum when she was 5, so she was raised by her single mum. Shortly after Tems was born, her family relocated to the United Kingdom where she spent some part of her very early childhood.
Her parents separated when she was five years old, and relocated to Lagos, Nigeria in Ilupeju.
They later before moved to Lekki, then Ajah, Lagos. Tems has a sibling, an elder brother who has been instrumental to her music career too.
See Also: Biography of Omah Lay
At school, she was noticed by her music teacher and she learned the piano. She would practice singing with her brother's guitar accompaniment.
Biography of Tems – Educational background and schools attended
Tems had her primary education in Lagos State, Nigeria after which she proceeded to attend college or secondary school in Lagos at the Down College in Lekki, One of the best secondary schools in Nigeria.
The talented musician later moved to Johannesburg in South Africa where she studied Economics at a South African university.
See Also: Biography of Temi Otedola
Biography of Tems – Tems Music Career
Tems major entry into the music industry was in 2018 when she released a song of her own composition titled "Mr. Rebel", a song that has been raked over 1m views on YouTube. But Tems attempt at music dates back even before "Mr. Rebel".
Way back in school, Tems interest in music started at a young age when her music teacher taught her how to play the piano.
She also practiced singing with her brother's guitar and she also joined the Choir in a secondary school which helped her to record tunes each day with her senior brother.
She enjoyed listening to music as a child. Some of the songs she listed as a kid were 'Solider' by Destiny's Child ft Lil Wayne.
See Also: Biography of Bukunmi Oluwashina
One of her favorite artists growing up was Beyoncé and she always dreamt of becoming a music icon. Now, that dream has come to reality and she is one.
She would experiment with her brother's piano which she loved playing.
In 2013, the talented alternative R&B singer released her first-ever EP, "Time Swap EP.
Her first studio album, Illumination released in January 2018 announced her arrival and readiness into the industry.
The album had songs such as Come Inn, Oldschool, Voice of Nature, Plunge down the cascades, Sound of the underground, Ultra happiness, Cruising, and Epiphany.
In Auguest 2019, Tems released her massive hit single, "Try me". The song became an instant hit and has garnered over a staggering 7 million views.
See Also: Biography of Alexx Ekubo
The song further put Tems out as one of the newest best singers to come out of Africa.
In 2020, DJ Edu chose her as one of "ten artists to watch" that year. She was recruited that year by American singer Khalid to join him and fellow Nigerian Davido on an Afrobeats remix of Know Your Worth.
Her single Damages from her For Broken Ears EP became another follow-up hit to Try Me peaking at number 6 on the newly launched "TurnTable Top 50" (a Nigerian chart) and garnering 2.7 million views on YouTube.
See Also: Biography of Kunle Remi 
In 2020, her collaboration with Wizkid on their song Essence earned her a number one spot on BBC 1Xtra Airplay Chart as of 30 January 2021. The song was a massive hit gathering over 15 million views on YouTube and counting.
Biography of Tem's nominations and awards
Tem has been nominated for many awards since her music career began, some of them include – Best Vocal Performance (Female) – Headies award in 2019 nominee, Best Alternative Song for her single "Mr. Rebel"- nominee.
She was also nominated for the next rated artist at the headies awards, 2020.
On 8 November 2020, she was included in The Future Awards Africa: Class of 2020.
We look forward to Tems winning Nigerian and international awards in the coming years.
Tems Biography – What is Tems' Net worth.
With the international recognition that Tems got from being featured with SJ Khalid, her income from events and performances based on her hit records and singles, and some endorsement deals up till date, Tems' net worth is nothing less than an estimated $250,000 and this amount can only increase rapidly in coming months.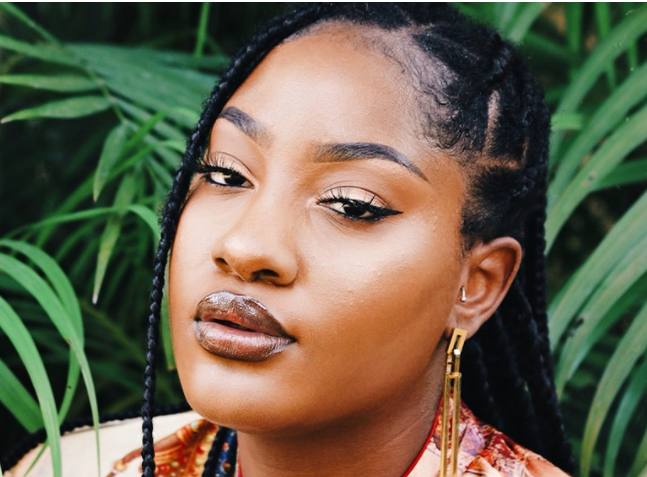 Tems Boyfriend 2021
Tems is a very beautiful, young, and talented singer and we do not expect her not to attract lots of interest from the male folks both in Nigeria and beyond. However, she is yet to reveal to us if she is in any relationship at the moment or not so, fingers crossed.
In other words, we do not have any information as regards if Tems is in a relationship or if she doesn't have a boyfriend but we do know that she is a pretty, talented, and hardworking lady who deserves the best of everything, including a man if she so desires.
Tems and Omah Lay arrested in Uganda
In December 2020, Tems and fellow Nigerian artist Omah Lay were arrested in Uganda while there for a live performance for violating COVID-19 safety laws. The situation caused a lot of uproar in the industry as the two artists were seen to be innocent by the majority of people who felt they were set up.
However, Tems and Omah Lay were later released and the charges were dropped.
How old is tems Nigerian singer?
Tems is 26 years old now. She was born on July 11, 1996. The Nigerian singer, songwriter, and record producer started to develop an interest in music as a child. She ventured fully into music in her teenage years when she released her first-ever EP in 2013, the Time Swap Ep.