Sijibomi Ogundele is an astute Nigerian businessman, entrepreneur, venture capitalist, and real estate mogul. He is arguably one of the youngest billionaires in Nigeria and one of the finest businessmen in Nigeria.
Sijibomi is blazing the trail where no one thought possible.
Born in April 1981, Sijibomi has achieved great heights at such a young age, with a business believed to worth over $400 Million and growing.
Sijibomi Ogundele, or Sujimoto as he is popularly known, is the Managing Director/Chief Executive Officer of a multi-billion-naira real estate firm, Sujimoto Construction. The firm built the tallest residential building, Lorenzo, in Lagos.
See Also: Biography of Adebola Williams 
Sujimoto, Group, his firm has offices in Paris, Accra, Madrid, Dubai, Riyadh, and Lagos.
Sujimoto's popular mantra, 1+1=11 which he describes as Motomatics reflects his philosophy in life which he sums up as "never give up".
Sijibomi Ogundele's Biography – Early life and childhood
Sujimoto – Sijibomi Ogundele was born in the Agege area of Lagos state on April 8th, 1981.
For his secondary school, Sujimoto attended Lagos State Model College, Meiran. He later proceeded to the Anglia Ruskin University to study law.
See Also: Biography of Actor Kunle Remi  
Raised as a child in the slum of Agege, as a little 8-year-old, Sijibomi's first introduction to entrepreneurship was when he started a bike business popularly called okada business, from his little savings.
While growing up on the streets of Agege, the fear of poverty was his greatest motivation. Of the 47 houses on his street, only two people owned a power generating set.
This taught the young Ogundele a great lesson that for wealth to be generated, his environment and the people he surrounded himself with, needed to change.
Despite the usual African Parent's disapproval, he drew inspiration from his mother's entrepreneurial spirit and grew his Okada business from 1 to 6 motorcycles, a testament to his strong, resolute, and resilient business mind.
Early in his life, Sijibomi showed an inclination towards business and entrepreneurship. As a child, he would quickly get acquainted with the world of entrepreneurship when he would follow his mum to the market where he learned different aspects of trading.
See Also: Biography of Alexx Ekubo 
At some point in his childhood, he did alabaru (wheelbarrow pusher) for his trader mum in Africa's most populous market – Oke-Arin, Lagos Island where he was nurtured by the enterprising Igbo Traders, which ignited his passion for business.
Real estate piqued Sujimoto's interest too at a very young age. As a child, whenever he goes to the beaches in VI, Lagos, he would build sandcastles, hardly knowing at the time that he would later in life build real castles for a living.
His love for luxury real estate grew in 2011 while living in South of Frace as a real estate agent, he bought an apartment and thereafter remodeled it. The apartment was later sold for double the price.
At this point, he became more determined to go big into the real estate business and achieve great heights.
One interesting fact about Sijibomi Ogundele is that he speaks 7 different languages including English, French, Spanish, Yoruba, Hausa, Japanese and Arabic.
Sijibomi Ogundele's Biography – Career
Sujimoto started his career in risk assessment in 2004, where he moved up to lending in SMEs and set up Moto Finance in Paris which later branched out in Accra, Dubai, Madrid, and New York City.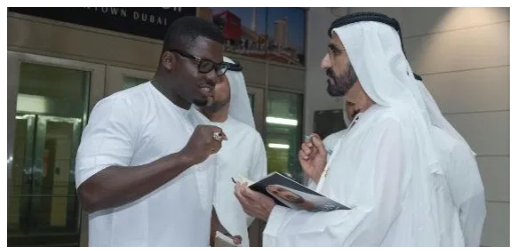 In 2011 while living in South of Frace as a real estate agent, he bought an apartment and thereafter remodeled it. The apartment was later sold for double the price.
After achieving significant industry milestones, he made a giant leap into the Nigerian Real Estate industry, Risk Assessment, and Project Management industries.
See Also: Biography of Ayra Starr
He then founded Sujimoto in 2013 through a partnership with real estate mogul, Mr. Yazeed Alrahji, Chairman of DAEM Real Estate Investment Company Saudi Arabia.
Sijobomi named Sujimoto after his mentor Sujimoto Koga, a Japanese university professor who he has often described as the man that boosted his confidence, and caused a lifelong change in his life and business.
His vision is to redefine luxury living by exceeding all expectations.
His first major real estate project was Lincoln Avenue, a set of 16 townhouses of 4-bedroom apartments (in conjunction with Wonda World/Petronia) in Accra, Ghana, he thereafter went on to construct Medici Terraces Luxury Apartments in Lagos.
Biography of Sujimoto – Construction Projects
Sujimoto Construction Limited, a subsidiary of Sujimoto Group of companies, is a leading name in luxury real estate.
The firm built the tallest residential building, Lorenzo, in Lagos.
The luxury construction giant focuses on building extraordinary edifices in upscale neighbourhoods of Ikoyi and Banana Island.
See Also: Biography of Omah Lay 
In a short time, the brand has succeeded in carving a niche for itself with Medici, the company's pioneer project in Nigeria, and Lorenzo among other bespoke projects.
Sujimoto's Giuliano project which is 100 percent covered in travertine stone, is fully automated, with each unit having its private elevator and an award-winning Zaha Hadid Bathroom for Porscelanosa, set the standard for a luxury terrace in Banana Island.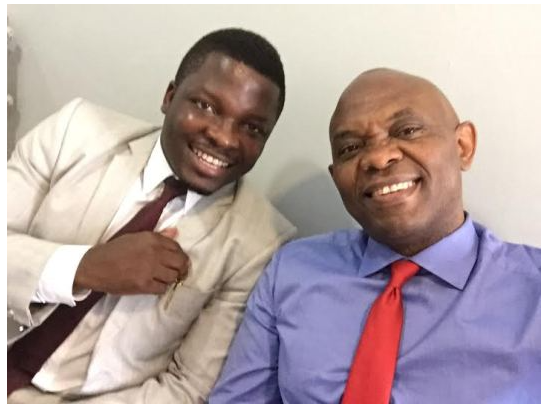 The edifice has attracted clients like managing directors of multinational companies, billionaires, and music entrepreneur, Davido.
With reported annual revenue of about $30 million and many ongoing luxury projects in Lagos and Abuja, Ogundele believes the Sujimoto is worth over $400 million.
Sujimoto's vision
Sijibomi Ogundele's vision is simple, he said in an interview recently,
"My vision was to redefine luxury living by exceeding all expectations. My simple philosophy was to create sugar, after which ants will come? I have been in real estate since 1998 when I lived in the South of France as a common agent with no license.
See Also: Biography of Vusi Thembekwayo
"Back then, I brokered a lot of deals in project management and financing, but my first major break was in 2011 when I bought an apartment in Paris and decided to remodel it.
My friends thought I was crazy and ostentatious but after I was done renovating, I sold it in less than two months to a friend from Qatar for double the price.
This investment flip in such a short time reignited my interest in real estate and changed my career path forever."
Biography of Sijibomi Ogundele: Future construction projects
Sujimoto's plan is that before 2030, the company would have built over 100 luxury hotels with 16,000 rooms, worth $1.9 billion in the portfolio, a move which will bring the company's overall worth to over $5 billion in 10 years.
In addition to the company's expansion plan, Mr. Ogundele made it known that Sujimoto is building a world-class Plaza, first of its kind, in Ikoyi and Abuja, with a 2021 and 2022 projection for completion.
See Also: Amazing facts about Nancy Isime
This 6-in-1 Plaza by Sujimoto is a contemporary one-stop-shop retail and hospitality center, featuring innovative state-of-the-art equipment, rooftop lounge, and bar, premium restaurants, world-class gym, retail shops other premium features.
Upon completion, each project should be valued at approximately N47 Billion, with a combined rental income of about a N11billion annually. According to Mr. Ogundele,
'By 2030, we hope to have completed 61 different malls and plazas in Nigeria and across major African cities, a portfolio worth about $3billion."
Despite the huge effect of the COVID-19 on businesses and economies, where banks have put a halt to every construction project, Sujimoto just raised N3.5 billion for the Lucrezia which is sold out with just 2 units left! According to Mr. Ogundele Sujimoto.
Sijibomi Ogundele's family
Not so much is known about Sijibomi Ogunmola's dad and siblings. But the young billionaire always talks about his mum who greatly inspires him. From little that is known about his dad, he used to be a John Holt manager.
Sijibomi Ogundele's mum
Sijibomi ogundele's mum, however, is a successful entrepreneur and trader. In many interviews he has granted, Sijibomi often shower endless praises on his mother.
In a recent interview, this is what Sijibomi had to say about his mum:
"My mother is my hero, my business partner, and mentor. She had no education, and in a world dominated by men and the doctrine of 'no education, no success', my mother broke that norm".
"My mother rose from being a salesgirl to one of the top five distributors of Nestle in Nigeria. My mother's story is the story of every single mother or lady who needs inspiration, and believes Nigeria can give her opportunities to reach her destiny.
Sijibomi says up till today, he still visits his mum every week in her shop in oke-arin, Lagos. "I still go to my mum every Wednesday or Sunday in Oke Arin, Lagos Island for my weekly dose of inspiration.
No other human being inspires me like her. My first introduction to the principles of success came through my mother. All my life, I have seen my mother demonstrate, not just speak about success".
Sijibomi ogundele's biography – married?
Is Sijibomi Ogundele married? The answer is no, at least not yet. The beautiful, ambitious, and successful ladies could still apply before the handsome billionaire gets sold. On many occasions, however, Sijibomi has been linked to Dj Cuppy, Otedola's daughter, and Labota Lawson. But we cannot confirm this.
In a recent interview, when asked if he was married, the single and eligible bachelor who insisted he was married without a wife, claimed that his wife is young and very jealous, she's Sujimoto.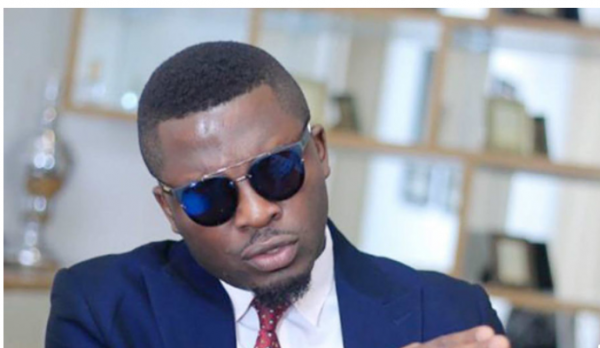 Sijibomi Ogundele net worth
Sijibomi Ogundele's net worth has been speculated to be pegged around 10 billion naira. However, with the reported annual revenue of about $30 million and many ongoing luxury projects in Lagos and Abuja, Sujimoto is worth over $400 million. This he revealed in a recent interview.
 Sijibomi Ogundele religion
Sijibomi's religion is not easily identifiable. However, he espouses the cause of integrity, hard work, work ethics, consistency, dedication, and hope. He also believes in the 80/20 principle – the capacity to set priorities and execute responsibilities.
Sijibomi also believes that people become the company they keep among others.
As the Sujimoto boss clocks 40, we cannot but wish him and his hardworking team the very best that the future possible can offer.