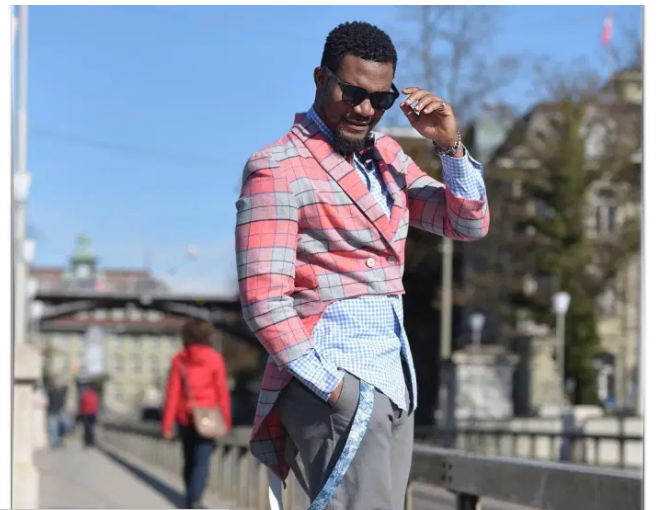 Biography of Kunle Remi
Kunle Remi is a brilliant Nigerian actor, TV host, model, brand ambassador, entertainer, and overall Nollywood screen god.
He came to prominence after winning the 7th edition of Gulder Ultimate Search in 2010. Since then, there has been no stopping for the Thespian.
Kunle Remi's journey into becoming a successful actor has been a long one coming starting from his childhood days in church theater group to his NYSC in Iseyin, Oyo State, and even more recently, in his movies and TV series roles.
Before we delve into the actor's career highlights fully, let's get to know him on a personal level properly.
Below, I'll share how old Kunle Remi is, his family background, parents, siblings, his education, his girlfriend/wife, and other interesting details you should know about him.
Kunle Remi – Background and growing up
Kunle Remi's family hails from Ekiti State. He was however born in Benue State as Oyekunle Oluwaremi Opeyemi in the year 1988. October 18th, 1988 precisely.
Kunle Remi's parents, Engineer Joseph Ibukun Oluwaremi and Mrs. S.O Oluwaremi have other 5 children alongside their son, Kunle. The six children including Remi Kunle grew up under the care of their parents who brought them up in a Christian upbringing.
Years after he was born, his family relocated to the city of Ibadan in Oyo state where he had most of his pre-tertiary education discovered his passion for acting as a teenager.
See Also: Biography of Ayra Starr
He would later become a youth drama leader in church while in Ibadan, where he learned the rudiments of acting and discovered he would want to pursue a career in acting.
Biography of Kunle Remi – education
Kunle Remi started his tertiary education in the prestigious premier university, the University of Ibadan. He was admitted to study Fisheries and Wildlife Management, a far cry from his present career as an actor.`
See Also: Biography of Alex Ekubo
Still in search of something more, than his course could offer, Kunle got admitted into the Sheffield University to study Tourism and Hospitality Management.
In 2010, Kunle did his compulsory National Youth Service Corps – NYSC in Iseyin, Oyo state. While in camp, he also participated in helping coordinate his platoon's entertainment activities and acting.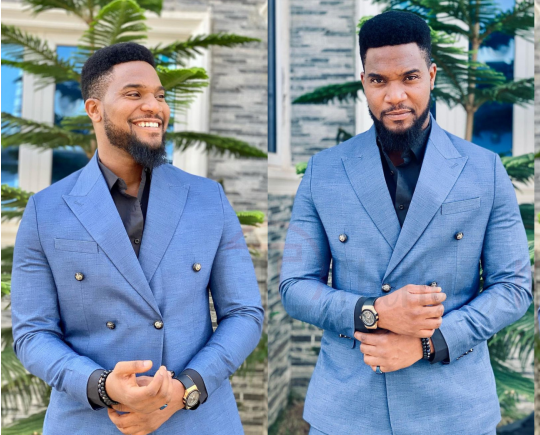 Still, in pursuit of something closer to his passion – acting-, Kunle found his way to be schooled properly in order to become a professional actor and Thespian. He proceeded to study acting at the New York Film Academy, Los Angeles and graduated in 2014.
Acting Career and movies.
Kunle Remi started his acting career while in the University. But professionally, he launched his career in 2011, after winning Gulder Ultimate Search in 2010.
His first major role was in Heavy Beauty, produced by Grace Edwin Okon and directed by Stanlee Ohikhuare.
Later, he starred in several films, TV series, and stage plays, including Family Forever, Tinsel, Lagos Cougars Reloaded, The Getaway, Falling, and Africa Magic's Forbidden. He has been featured in a number of Africa Magic Original Films too.
Biography of Kunle Remi – TV Hosting
While studying at the New York Film Academy, Remi worked as a TV host for an Internet TV channel, Celebville 360.
His first appearance was reporting live at the Academy Awards nomination event in Beverly Hills, California. This was a huge feat in his career.
See Also: Biography of Omah Lay
Kunle Remi Modelling
Remi began his modeling career with ISIS models, a big international modeling agency in Nigeria.
He has since featured in ad campaigns for brands such as Airtel Nigeria, MTN Nigeria, DStv, and Diamond Bank.
Kunle Remi and Gulder Ultimate Show
Kunle Remi won the 7th edition of the then-popular Gulder Ultimate Search show in 2010.
Gulder Ultimate Search is the Nigerian reality television series, created and sponsored by Nigerian Breweries Plc to promote the Gulder Lager Beer.
The GUS series is also the very first 100% local content reality television program in Nigeria and it is a survival-type reality program that highlights the struggle of Contestant.
The show has also featured an all-star edition in which celebrities like Darey Art Alade, Funke Akindele, Daddy Showkey, etc contested for 7 million later after Kunle's edition in 2010.
Controversies Kunle Remi
Fan Stabs Kunle Remi
In late 2016, Kunle has a near-death incident that almost claimed his life. The actor had gone to celebrate with a friend when he met a supposed "fan" who was wildly excited to see him. "While we were greeting each other 'the accident' happened," Kunle had written on Instagram.
He further explained:
See Also: Biography of Bukunmi Oluwashina
"On the 7th of November 2016, I had an accident. On my way from work, I decided to stop to celebrate a friend's birthday. I Didn't have intentions to stay for so long, I just wanted to breeze in and out (Well that was my plan)… then I bumped into this exciting Fan"
"(well I was energetic too as usual) and while we were greeting each other "the Accident" happened…he was carrying a glass which somehow broke, tearing into my flesh, leaving my arm bleeding profusely and me, fading out gradually, unconscious on getting to the hospital. I blacked out. That's all I remember".
The actor was grateful to still be alive to tell the story. For all we know, it could have been worse than that.
Kunle Remi's relationship with Adesua Etomi – Banky W's wife
For the longest, Kunle Remi and Adesua have been linked together as being lovers. The rumors emanated when Kunle and Adesua played lovers in a movie titled Falling in 2015.
The movie was written and produced by Uduak Isong Oguamanam, and directed by Niyi Akinmolayan. It also stars Desmond Elliot, Blossom Chukwujekwu, and others.
Since this movie, people never stop linking this duo as lovers in the real sense of it. The rumours would not stop even after Banky W had proposed to Adesua.
In fact, it was said that Bank W had snatched the screen goddess from Kunle who was said to be her long-time secret lover.
However, it turned out that no matter how far spread and loud rumour has it, the two do not have any relationship beyond working relationship as colleagues in the industry.
In 2017, Kunle came out ad cleared the air with a long Instagram post where he explained that he only featured with Adesua in a movie entitled, 'Falling.'
He wrote, "My name is Kunle Remi and not Adesua's ex…"
See Also: Biography of Alex Ekubo
"I have not till this present day said to any blogger, or mentioned on any social media platform, or granted any interview admitting or confirming that I was ever in a relationship with the former Miss Adesua Etomi who as well all know tied the knot over the past weekend, neither do I recall her doing the same.
"Yet some jobless people cooked up stories and sold it to other jobless people and then jobless readers and commentators believed it and hence the rumors started circulating with no proof other than pictures of us on a Movie set titled (FALLING…).
Kunle Remi's girlfriend and relationship
Kunle Remi is a successful, handsome and charming young man who is quite prominent too. One would expect that at his age, he would be in a relationship of some sort.
However, Kunle has not admitted to the public that he is in any relationship, neither do we know who his girlfriend is. His relationship status is simply not known to the public at the moment.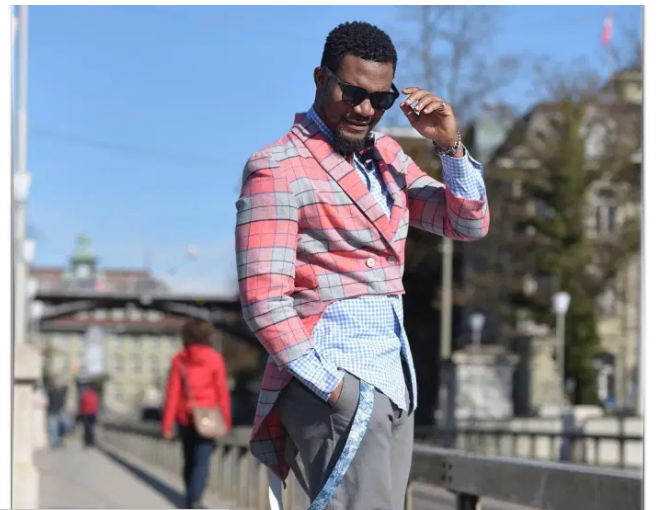 You can rest assured that once the actor is ready to share with his fans and well-wishers his relationship or even marriage, we would not hesitate to update you.
Other facts about Kunle Remi: 
Kunle Remi's State of Origin
Kunle Remi originally hails from Ekiti State Nigeria. However, he was born in Benue State Nigeria. His family later moved to Ibadan in Oyo state Nigeria where he had much of his pre-tertiary education and secondary school.
Some bloggers claim that Kunle is from Benue state but that's not true as his name depicts.
ROUNDING UP
That's it about the biography of Kunle Remi
As always, if there is anything I didn't touch on in this post, feel free to let me know in the comment session.
Also, let me know if there is anything you want me to talk about in the blog or my YouTube channel.
Follow us on Twitter and Instagram. Subscribe to my YouTube channel and don't miss out on our awesome content there.
CHEERS!
Do you want to make money right from your campus and start building a successful life from school?