The biography of Bukunmi Oluwashina and everything you should know about her.
Bukunmi Oluwashina is a multi-talented, young, passionate, driven Nigerian entertainer. She is an actor, musician, songwriter, playwright, voice-over artist, model, super-influencer, and producer.
She is one of the most sought-after actresses in Nollywood right now.
See Also: Biography of Kunle Remi
Bukunmi majors largely in Yoruba speaking arm of Nollywood while she equally smashes her roles in English movies that she has featured in including citation.
Bukunmi is indeed a sensation and a force to be reckoned with in the industry right now. Before we delve into her movies and songs, let get to know more about her personal life.
See Also: Biography of Alexx Ekubo
 Bukunmi Oluwashina age and family background
Bukunmi Oluwashina is 25-28 years old. She was born in Nigeria in the early 1990s to a family of seven, she being the third child. For her age, Bukunmi has done well for herself in such a challenging industry. Little wonder a lot of young Nigerians look up to her as an inspiration.
Bukunmi Oluwashina Nollywood/movie Career
Bukunmi Oluwashina, an award-winning Nigerian actress is one of the youngest successful actresses in Nigeria who has achieved so much within a short space of time from 2014 when she kicked-started her career to date.
See Also: Biography of Temi Otedola
In 2014, the Nollywood actress produced the movie Ayomi (My joy) which was huge in the movie industry. The movie was shot in July 2014 in Lagos, Nigeria, and officially released into the market on the 21st of September 2015.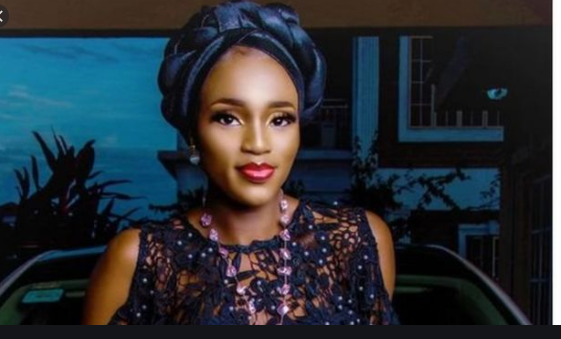 Fresh out of the university and producing this successful work, Bukunmi came into the limelight as a very young talented screen goddess ready to take the world.
Bukunmi was able to partner with Pepsi, AVF, and Vivas for the premiere of the movie Ayomi. The movie's success was so huge that it was unbelievable that Bukunmi shot the movie as a student at the Obafemi Awolowo University, Ile-Ife.
Bukunmi Oluwashina networth 
Bukunmi Oluwasina Net Worth: As a fast-rising Nigerian music star, content creator, entertainer, and music singer, Bukunmi is estimated to have a net worth of well over $60,000 dollars as of 2020.
This, however, is speculated.
Bukunmi Oluwashina awards and recognitions
The movie also won numerous notable awards and nominations the including the 2015 Africa Magic Viewer's Choice Awards in the Best Indigenous Movie (Yoruba) category, the Best of Nollywood Awards (BON Awards), MAYA Awards, and ACI Awards.
Bukunmi Oluwashina has also featured in many other great movies. Some of them include Citation, Eniitan, Excursion, Modebi Olami, Test, and numerous others.
See Also: Full biography of Tems 
Some of the characteristics that distinguish Bukunmi Oluwashina as an actor from many of her peers are her unmatched talent; passion for her work, strong emotional capacity, hard work, dedication, focus, versatility, etc.
As a scriptwriter, Bukunmi has written scripts for some movies including but not limited to A Story Like Mine, Ayomi, Oluwere, etc.
Bukunmi Oluwashina Songs
The multi-talented Bukunmi has created many beautiful soundtracks used in top Yoruba movies. Added to this, Bukunmi produces and releases soundtracks for her own movies.
Some of Bukunmi songs include Jigi, Eazy Eazy, and Hey. Others include: See Wahala Ft. Oladips Girlfriend, Ranti Mi, Beautiful Song,s Ise Oluwa, Samia (Prod. T Piano).
See Also: Biography of Alexx Ekubo
Bukunmi Oluwashina and Lateef Adedimeji Relationship
Because of the friendship between Bukunmi Oluwashina and Lateef Adedukunmi and Adedimeji, the two have featured in each other's movies, recorded a song together, an
d sometimes have been spotted on occasions together.
This seemingly cordial relationship between Bukunmi and Lateef has raised different reactions from their fans.
In fact, some assumed the two super-talented actors were an item. But with Bukunmi getting married to the love of her life for 11 years and having a baby already, this automatically debunks whatever rumors about Bukunmi Oluwashina and Lateef Adedimeji.
Bukunmi Oluwashina wedding pictures
Bukunmi got married to her longtime boyfriend of 11 years, Ebun, in September 2020. The actress had taken to IG to share the news on her official Instagram page.
Bukunmi kept the plans for her wedding a secret till it was concluded and then shared the news with her millions of fans. She shared a video of herself and her handsome husband.
The video attracted huge engagements and comments as she shared how far she and her husband had come in their relationship.
According to the IG post, in 2010, when she was leaving for the university, she told her future husband to give her something to hold on to so that she could always remember him.
Although he gave her his wristband, he laughed when she said that she would keep it forever and even wear it on their wedding day.
Bukunmi noted that her husband told her that they may end up breaking when she starts seeing other men who are better than him.
In the very emotional outpour, Bukunmi shared how supportive her husband has been to her and how he has contributed to the growth of her career. The post attracted over 20,000 comments!
Bukunmi Oluwashina mother / parents
It is obvious that Bukunmi Oluwashina was brought up by a good mother and father. The talented actress always speaks well of her mother and this reflects good upbringing in her. In a "letter to her future husband", Bukunmi explains that she would not want to be a "baby mama".
She said that her mother never brought her up in such a way to become a baby mama or a nursing mother at a young age.
Instead, she made her intentions known to her now-husband of no chance of being a baby mama and also advised him to work effortlessly to make their wishes come true.
Bukunmi Oluwashina's age
Bukunmi Oluwashina is 25-28 years old. She was born in Nigeria in the early 1990s to a family of seven, she being the third child. For her age, Bukunmi has done well for herself in such a challenging industry. Little wonder a lot of young Nigerians look up to her as an inspiration.
Rounding up
Bukunmi is truly an inspiration for many Nigerian youths especially, other talented young girls who would want to build a career in the movie industry. She continues to show that there is truly nothing impossible to achieve no matter the odds.
As always, if there is anything I left I didn't touch on in this post, feel free to let me know in the comment session.
Also, let me know if there is anything you want me to talk about in the blog or our YouTube channel.
Follow us on Twitter and Instagram. Subscribe to our YouTube channel  and don't miss out on our awesome content there
CHEERS!