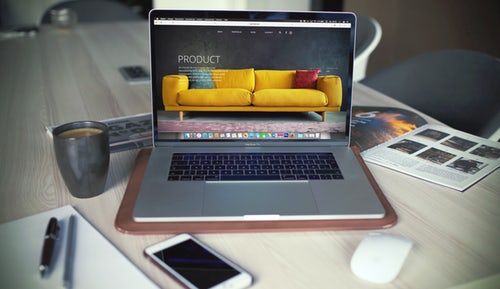 Hello guys,
Today, we are focusing on those of us who want to start selling fast-moving products online in Nigeria.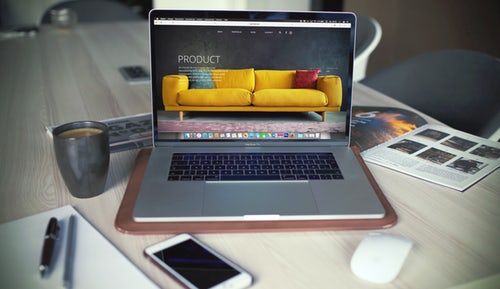 The digital market place, better known as E-commerce, is increasingly gaining patronage among sellers and consumers in Nigeria.
If you are searching for the best products to sell online in Nigeria, you are about to make the best business decisions yet. E-commerce is the future. It has come to stay.
Selling products to the targeted market online is a less stressful, more effective and more profitable way of doing business.
This is especially applicable if you know how to Promote Your Business online.
But to be successful in e-commerce, you have to be in the know of the most popular and most sought-after products; profitable products and fast-moving products to sell online.
And this knowledge must be an on-going, continuous one if you want to be on top of your game, make lots of profit and out-shine your competition – better still, out-shine yourself. Lol.
Perhaps you still have some doubts in your mind as to how profitable online business in Nigeria really is, perhaps you are yet to know about these amazing facts:
65% of Nigerian internet users shop online. 89% of internet users in Nigeria are potential online shoppers compared with South-Africa's 70% and Kenya's 60%.
| | |
| --- | --- |
| "11 Loan Apps to Borrow Money Quick in Nigeria" is locked | |
Going by these statistics, about 8 out of every 10 Nigerians are potential e-commerce users while 6 out of every 10 Nigerians already buy products online.
Now, those are huge numbers. So what are the numbers really saying?
Well, the meaning of all of these statistics is that selling products online in Nigeria is a way to go in 2019 and even beyond.
Now that we have agreed that selling products online or e-commerce is the way to go, the next question you would logically want to ask is what are the best and fast-moving online products to sell in Nigeria?
31 Businesses to do With Little Capital In Nigeria
Well, when it comes using the internet to drive buying and selling, some items have proved to be on-demand by buyers more than some others.
And since customer knowledge cum satisfaction and sales volume are very important in e-commerce, it is crucial that you stay on top of the trends when it comes to hot selling products in Nigeria.),
Before we get to the main business. Let me quickly make an important clarification. You don't have to become a Jumia or Konga of this world to become an online merchant.
You could become a merchant for small manufacturers using your blog or become an online affiliate marketer.
You don't necessarily have to become a manufacturer or have a huge warehouse before you make money selling online.
Without further ado, below are some of the fast selling products online in Nigeria 2019
Best Products to Sell Online in Nigeria 2019
13 Apps to Help You Achieve Anything
Mobile Phones Mobile phone sure tops our list for high demand online products in Nigeria and you should already know why. There are now over 84 percent of mobile phone penetration in Nigeria and still counting.
This means about 8 out of every ten Nigerians use a mobile phone with their preferred mobile phone brand.
With this huge number, thousands of Nigerians buy mobile phones daily.
There are over 92.3 million internet users in Nigeria and this figure is projected to grow to 187.8 million internet users in 2023.
With this information, it is obvious that most phone users buy their mobile device online.
For example, I bought my last 4 phones online in the space of fewer than three years.
I know of most of my friends who also buy their phones in the comfort of their homes.
So, the mobile phone is definitely one of our hot-selling products online in Nigeria in 2019.
Some of the most sought after mobile phone brands in Nigeria are  Samsung Phones, Techno phones, Infinix, iPhones, HTC phones, LG Phones, Huawei Phones.
Phone accessories
How to Raise funds for your business
If mobile phone purchase is on the increase, then you can expect that demand for phone mobile accessories to quadruple. People buy phone accessories even more often as they change their mobile phone.
From screen guards to phone charger, earpieces, and phone pouches and so on, Nigerians buy these phone accessories products online on per second basis.
Power Banks
How to become a social media influencer
I see power bank sells everywhere on the streets, in the roads, hawking. That tells you something, power banks are hot selling items.
Indeed In a country like Nigeria, power banks are indeed lifesavers!
Many phone's batteries do not last a whole day and in a place where there is epileptic power supply, there will always be crisis without power banks as communication will be hindered.
For these reasons, power bank makes our list of the top products to sell online in Nigeria without any doubts whatsoever.
Cosmetics
Trending Instagram hashtags in Nigeria
The female population in Nigeria accounts for about 50% of the over 200 million estimated number of Nigerians living in Nigeria – as of 2019.
One statistics also say that the retail value of the beauty and personal care market is forecast to reach approximately 2.47 million euros in Nigeria in 2017.
This humongous female population in Nigeria coupled with Nigerian ladies' love for fashion makes cosmetics products a trend leader in the online space in Nigeria.
Most Nigerian ladies apply some makeup as simple as brown powder and foundation while some others cannot even go out without their eyelashes, lipsticks and applying the eye pencils.
Why don't you tap into this trend and add cosmetics such as makeup items, body creams and natural hair treatments etc. to your products.
Hair extension
Next to their makeups or even before there makeups, ladies care about their hair. The trend among ladies now are the hair extensions.
100 Top Most Profitable Blog Niches 
Hair extensions come in different styles, shapes sizes and colours. They accentuate the natural beauty of a Nigerian lady, adding some edge and flavour.
Hair extensions are particularly embraced now especially because of the natural hair movement.
All over the world, there is a movement by ladies of colour to flaunt, nurture, grow and style their natural black kinky hair. Led by Africans like Chimamanda Adichie, the natural hair movement is all about promoting the African culture and heritage.
But while growing their natural hair underneath, most times, ladies have to use hair extensions. While using the hair extensions, ladies plait their hair underneath so that it will continue to grow to the desired length.
It is not only among naturalistas that hair extensions are popular. Ladies with retouched hair are fond of natural hair extensions. What about you adding hair extensions to your line of products.
Clothing items. Cloths are one of the fastest moving products online in Nigeria.
Nigerians don't just love fashion, they are very obsessed and particular about their clothes. Although clothing is one of the basic needs, Nigerians love for clothes is beyond functional, it is aesthetic.
So you cannot go wrong selling clothing items in Nigeria. Some of the Ankara best clothing items to sell for Nigerians are: Kids wear, office wears, casuals, Ankara, dresses, etc.
Shoes                                                                                                                Similar to clothing items, shoes are also very important to an average Nigerian. In fact, one of the top businesses to do in Nigeria in 2019/2020 is shoe production.
If you do not have the skills to produce shoes on your own, you could serve as an online supplier. A lot of Nigerians prefer to order their fashion items like shoes from the comfort of their homes and get it delivered in a matter of hours.
You only need to carry out your research on the brands and sizes that people buy more so that you store more of those.
Best Products to Sell Online in Nigeria in 2019
Fashion Items – Wristwatch, Jewelries & perfumes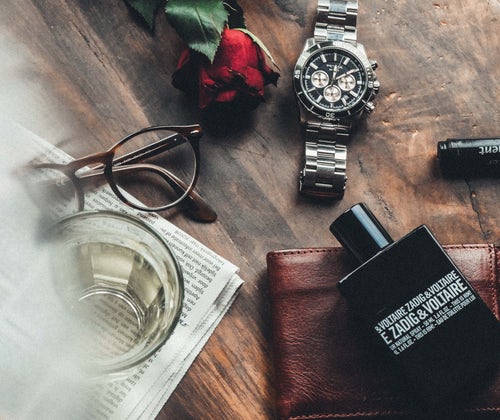 Another high demand product in Nigeria are fashion items. Without your wristwatch, jewelry, perfume, your dressing is incomplete.
So these fashion items are very lucrative online businesses that you should consider going into. Both luxury and basic brands are highly sought after in Nigeria.
Television sets and sound systems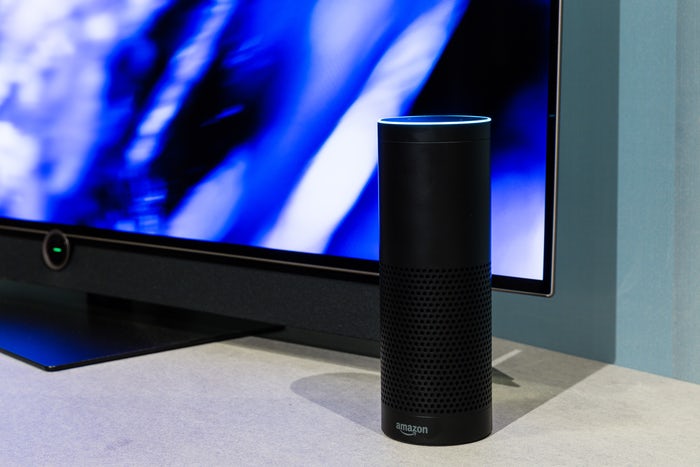 Television sets are some of the fastest moving home electronic appliances in the world and of course, in Nigeria.
The flat screen TVs and sound systems are the trends right now and Nigerians will go head over heels to get them in their homes even the lower income earners.
Social media has not taken the place of the Television! So don't be caught in that erroneous narrative that people no longer watch TV.
Television sets are a necessity in many homes, offices, shops and other settings where people use them to see their favourite movies, TV shows, music videos, news and other educating and informative contents.
Most Nigerians cannot afford to stream a 30minute long news show on their phones because of the shortage of internet data. So the TVs are still very high demanding products today. And of course, it's one of the best products to sell online in Nigeria.
Washing machine
Washing machines in their different brands, sizes and designs are also fast selling online.
Nigerians prefer the easiest ways to get things done and washing machines help serve this purpose in the laundry aspect.
Microwaves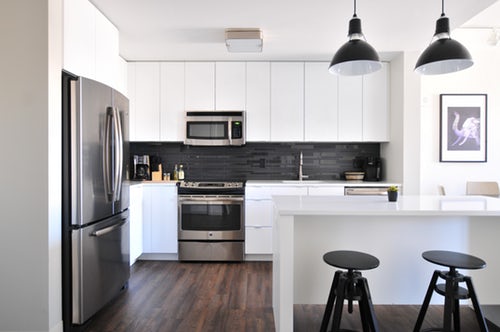 Microwaves are another product line that we recommend for anyone who is looking for a high demand online product in Nigeria.
Gone are those days when gadgets like the microwave were considered as luxuries, the reserve of the very rich. Nowadays, the average Nigerian has or plans to buy a microwave. It's now a necessity more than a luxury.
It's quite economical to use the microwave to keep your food warm than to keep burning gas or kerosene every time you want to keep your food warm.
Generators
Even a newborn baby in Nigeria knows the electricity situation in the country and there seems to be no help in sight.
Our poor electricity generation and distribution account for the increasing demand for generators which is the most affordable alternative for most Nigerians.
As long as our electricity predicament remains the same, the demand for generators will continue to be on the increase.
Smart businesses owners will do themselves a great service by adding generators to their line products. The same goes for e-commerce or online businesses.
If you want to sell generators online, make sure to do your research on the type, size and brand that is demanded most and go for those.
Most Lucrative products to Sell Online in Nigeria
Blender
There is also a very high demand for blender online. A blender is one very useful and important kitchen equipment that we do not need to ask if women need it in the house but the question is how often does a woman change her blender.
Refrigerator
Another hot selling product online in Nigeria are refrigerators. Almost every home has one or intends to buy one in the nearest future.
Why don't you tap into this high demand product if you can afford the capital it requires?
Baby things
Nigeria records 7 million births annually. These babies like adults have needs which must be met and most parents prioritize theses needs causing a spark in the demand for baby things both offline and online.
Some of the best baby things to sell online in Nigeria are:
Toys
Diapers
baby food,
baby clothes,
baby shoes,
games, etc.
Car parts
Car dealers and car part sellers are fast embracing digital automobile solutions. In the Western world, digital solutions to car problems are even more far-reaching.
But we are gradually getting there. These days you see mechanics using digital machines to figure out problems in vehicles.
With this new development comes a higher demand for car accessories online.
Some of the most sought-after car parts online are:
Spare tyres
Toolbox
Mp3 player
Car Trackers
Car battery
Foot Mat
Car key holders
etc.
There you have it for our list of the best products you can sell online in 2019.
I hope this was helpful.
If you have any questions or you have another great online business idea you would like to recommend for our young and vibrant readers, please feel free to share your thoughts in the comment section. We would be eager to read through.
Thanks for reading and have a fruitful day.