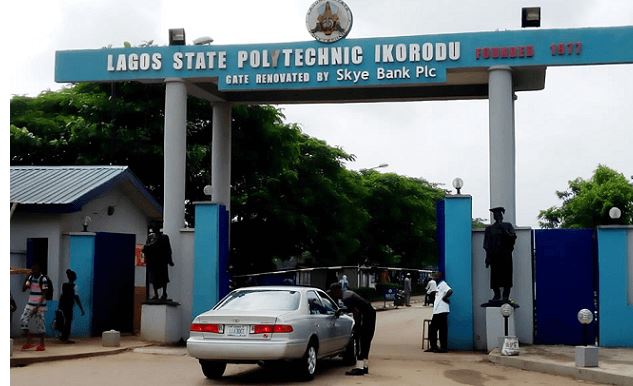 Best Polytechnics in Nigeria in 2022-2023
Top 50 Best Polytechnics in Nigeria in 2022–2023
Yaba College of Technology
Federal Polytechnic Ilaro
Lagos State Polytechnic
Auchi Polytechnic
Federal Polytechnic Ado-Ekiti
Federal Polytechnic Nekede Owerri
Federal Polytechnic Ede
Federal Polytechnic Bauchi
Moshood Abiola Polytechnic Abeokuta
Petroleum Training Institute Effurun
Air Force Institute of Technology Nigeria
Institute of Management Technology IMT Enugu
Federal Polytechnic Offa
Federal Polytechnic Bida
Federal Polytechnic Oko
Kwara State Polytechnic Ilorin
Federal Polytechnic Idah
Akwa Ibom State Polytechnic
Abia State Polytechnic
Akanu Ibiam Federal Polytechnic Unwana
Federal Polytechnic Nasarawa
Imo State Polytechnic Umuagwo Ohaji
Polytechnic Ibadan
Nuhu Bamalli Polytechnic
Rufus Giwa Polytechnic Owo
Delta State Polytechnic
Gateway ICT Polytechnic Saapade GAPOSA
Kogi State Polytechnic Lokoja
Edo State Polytechnic Usen
Niger State Polytechnic Zungeru
Elechi Amadi Polytechnic
Crown Polytechnic
Igbajo Polythecnic
Kaduna Polytechnic
Plateau State Polytechnic Barkin Ladi
Jigawa State Polytechnic Dutse
Heritage Polytechnic
Abubakar Tatari Ali Polytechnic
Dorben Polytechnic
Lagos City Polytechnic
Ramat Polytechnic Maiduguri
Polytechnic Ife
AllOver Central Polytechnic
Covenant Polytechnic Aba
Tower Polytechnic
Benue State Polytechnic Ugbokolo
Prime Polytechnic
Interlink Polytechnic
Federal Polytechnic Mubi
Fidei Polytechnic Gboko
Akwa Ibom State College of Science and Technology
Temple Gate Polytechnic
There are numerous advantages to pursuing your further education at a Polytechnic.
Polytechnic gives a plethora of practical skills in contrast to the theoretical education that is prevalent in Nigerian universities.
Best universities that offer online degrees in Nigeria – 2023
The outlook for polytechnics in Nigeria has improved as a result of this trend.
There are scores of polytechnics, both private and public in the country, several of which are essentially glorified secondary schools.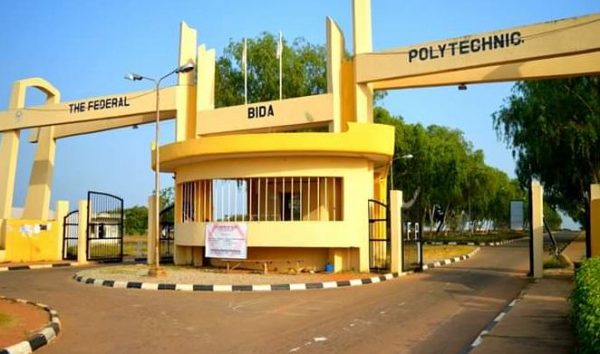 If you want to enroll in a polytechnic in Nigeria, you should apply to the ones that are well-known and regarded as the ideal among the various options.
That is why we have compiled a list of the greatest polytechnics in Nigeria right now.
Best Polytechnics in Nigeria and their school fees
Best Polytechnics in Nigeria in 2022
Webometrics, the world's largest university ranking service, recently ranked all of Nigeria's top-performing institutions, including the country's best polytechnics.
The openness rank, impact rank, presence rank, and excellence rank were used to rank these institutions.
Without further ado, here is a list of Nigeria's most prestigious polytechnics.
The following is a list of Nigerian Polytechnic Colleges!! Students interested in enrolling in Diploma courses in various disciplines should select the best Polytechnic Colleges in Nigeria.
Auchi Polytechnic – Best polytechnic in Nigeria 2022
Auchi Polytechnic is one of Nigeria's most prestigious Polytechnics. It is located in Auchi, one of the country's most vibrant and cosmopolitan cities.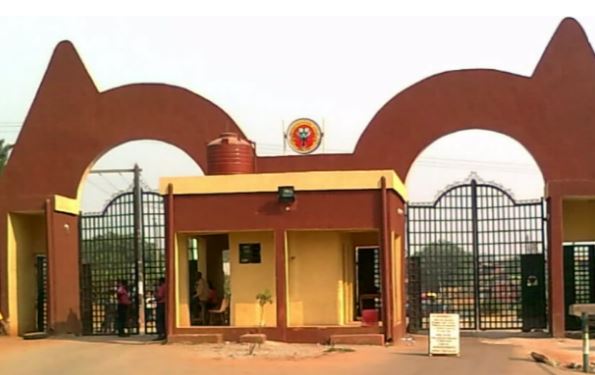 Auchi, Edo State, Nigeria is home to the Federal Polytechnic.
Auchi Polytechnic is one of the country's oldest and most prestigious polytechnic institutions.
See Also: 12 Things every student should learn before graduation
The federal government founded it in 1964. It was founded in 1963 and is one of Nigeria's first four polytechnics.
Over 10,000 students are enrolled in business, technological, environmental, and artistic courses at the institution.
Auchi Polytechnic has adapted its curriculum to suit international standards over the years.
Students can access discussion forums and the school's e-library through its website, which is quite user-friendly.
Yaba College of Technology, Lagos
The Yaba College of Technology in Lagos was founded in 1947 as a direct successor of the Yaba Higher College.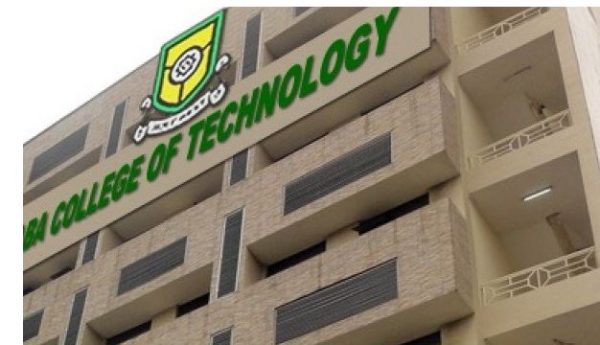 In 1969, the school became self-sufficient and independently.
See Also: How to survive in Nigerian universities
It now offers full-time and part-time courses in Technology, Applied Science, Commerce, and Management, as well as other sectors of applied learning that are relevant to Nigeria's technical, vocational, and industrial demands.
The College is well-known both within and outside Nigeria as a trailblazer and a one-of-a-kind learning and teaching institution.
It has gone ahead and repositioned itself as a prestigious and superior institution.
Federal Polytechnic, Ilaro
Federal Polytechnic, Ilaro is a polytechnic in Ogun State, Southwestern Nigeria, that is widely regarded as one of the best in the country.
Ilaro is one of the best polytechnics in Nigeria in 2022.
The institution was founded in 1979 and has since earned a reputation as a classic institution that educates and trains students in five schools or faculties.
Engineering, Environmental Studies, Communication and Information Technology, Management Studies, and Pure and Applied Sciences are the five faculties represented at the Federal Polytechnic, Ilaro.
Federal Polytechnic, Nekede
The Federal Polytechnic Nekede's mission is to be a leader in demand-driven technology and innovation. Furthermore, their status as one of the country's top polytechnics appears to confirm to this.
This polytechnic is completely dedicated to providing students with the technical and professional skills they need to become not just employable, but also job creators.
This helps to understand why the school emphasizes both creative research and hands-on practices.
Osun State Polytechnic, Ire
OSPOLY is an acronym for Osun State Polytechnic, Iree, which is a tertiary education institution in Iree, Osun State, Nigeria.
The Polytechnic was previously a satellite campus of Ibadan Polytechnic.
It became independent on October 12, 1992, when Alhaji Isiaka Adeleke, the Governor of Osun State, signed a law creating the university alongside the Osun State College of Technology in Esa-Oke, Osun State.
The Daily Part-Time Program (DPT) of Osun State Polytechnic Iree is situated on the Koko campus, and the school is currently ranked as one of the leading polytechnics in Nigeria.
Lagos State Polytechnic – Best polytechnic in Nigeria 2022
Lagos State Polytechnic is a renowned institution committed to providing high-quality education, research, and community service.
The Polytechnic is commonly referred to as LASPOTECH. It is a government-run tertiary institution in Lagos State's Ikorodu.
The college is one of Nigeria's leading polytechnics, offering National Diploma and Higher National Diploma courses at the undergraduate level.
The Polytechnic Ibadan
The Polytechnic, Ibadan (often referred to as "Poly Ibadan") is a famous higher education school in Ibadan, Oyo State, Nigeria.
The federal government established Ibadan Polytechnic in 1970. The institution was founded to give an alternative to universities in higher education, notably in the area of technical skill acquisition.
Many notable Nigerians have come from the Polytechnic of Ibadan. As a result, the school receives high marks in terms of educational system.
Federal Polytechnic, Oko
Federal Polytechnic, Oko is one of Nigeria's greatest polytechnics, making this list. This is a polytechnic in Oko, Anambra State, Nigeria.
The College of Arts, Science, and Technology was the previous name of the polytechnic.
Federal Polytechnic Oko is now ranked very high among the most chosen institutions by UTME aspirants.
It is one among Nigeria's fastest-growing higher institutions, with a strong focus on the future.
Federal Polytechnic, Ede
Ede Federal Polytechnic was founded in 1992 and is a Nigerian tertiary institution.
Ede is a town in Osun State, Nigeria's southwestern region. In the center of Ede Township, the Federal Polytechnic Ede is located.
Federal Polytechnic Education is of international standing.
It is a National Diploma-awarding institution that has consistently raised the bar year after year.
Petroleum Training Institute Effurun – Best polytechnic in Nigeria in 2022
The federal government of Nigeria founded the Petroleum Training Institute in Effurun, Delta State, in 1973.
The school was established as a requirement for joining the Organization of Petroleum Exporting Countries.
Petroleum and Natural Gas Processing (PNGPD), Industrial Safety and Environmental Technology (ISET), Petroleum Marketing and Business Studies (PMBS), Petroleum Engineering and Geosciences (PEG), Electrical Engineering (EED), and others are only a few of their departments.
The Institute of Management Technology, Enugu
The Institute of Management and Technology (IMT), Enugu, is the destination to be if you've ever sought an institution focused to the advancement of technological education with cutting-edge facilities and infrastructure.
The Institute of Management Technology, Enugu is a Nigerian polytechnic college in the state of Enugu.
The institution continues to generate thoroughbred alumni who apply their superior skills to provide vital service in all sectors of the economy.
Federal Polytechnic Bida
The Federal Polytechnic Bida is a Nigerian tertiary institution run by the Federal Government. It is located in Bida, Niger State.
The school is arguably one of the best polytechnics in Nigeria in 2022.
The School of Applied and Natural Resources, School of Business Administration, School of Engineering Technology, and School of General Studies are the seven faculties that make up the institution.
The polytechnic also offers educational programs such as the School of Environmental Studies, the School of Financial Studies, and the School of Information and Communication Studies.
Moshood Abiola Polytechnic
Moshood Abiola Polytechnic, or MAPOLY, is a Nigerian tertiary education school in Abeokuta, Ogun State. As of this year, the polytechnic is one of the greatest in the country.
The polytechnic's Ojere Campus is located in Abeokuta's south-eastern outskirts, comprising roughly 960 hectares of rolling ground bordered to the south by the Ogun River.
The polytechnic is named after Nigerian President Moshood Kashimawo Olawale Abiola, who was elected in 1993 but was stopped from entering office.
During the military rule of Harris Eghagha, the polytechnic was legally created in 1980 as Ogun State Polytechnic.
In addition, the first 220 students were admitted in January 1979
Kaduna Polytechnic
Kaduna Polytechnic is not just one of Nigeria's outstanding polytechnics, but also one of the country's oldest.
The technical institution lies in the Tudun Wada area of Kaduna State's Kaduna South local government, in North-Western Nigeria.
After the British Government agreed to upgrade Yaba Higher College to a technical institute, it was founded in 1956 as Kaduna Technical Institute.
On the advice of the Higher Education Commission, they also advocated the building of technical institutes in Kaduna and Enugu.
Federal Polytechnic Idah
The Federal Polytechnic Institute in Idah was built on the principle of "Technology for Self-Reliance." To put it another way, it is designed to develop employment producers rather than job seekers.
The school ranks as one of the best polytechnics in Nigeria in 2022.
Since its inception in 1977, the Polytechnic has worked hard to maintain this goal in order to fulfill the founding fathers' aspirations and dreams.
The Polytechnic is presently in another age of transition, with the aforementioned being a primary emphasis.
Staff and student welfare and security, administrative and academic advancement, infrastructural development, careful financial resource management, and internal income production are all part of its six-point action plan.
Imo State Polytechnic
Is the Imo State Polytechnic a tertiary institution where you'd like to study?
Imo State Polytechnic is the place to be if you appreciate small class sizes, close interactions with instructors and fellow students, innovations, and a tough yet supportive academic atmosphere with vast undergraduate research and skill learning opportunities.
Over 10,000 brilliant undergraduate students and over 2000 dynamic, youthful, and talented employees attend Imo State Polytechnic.
In the classroom, on and off campus, and across the federation, the Polytechnic is noted for its exciting, resourceful, technology-oriented, and collaborative atmosphere.
Akanu Ibiam Federal Polytechnic Unwana
Akanu Ibiam Federal Polytechnic in Unwana is still on this list of the best polytechnics in the country.
The school is one of the best polytechnics in Nigeria in 2022.
This is a well-known university with a distinct and appealing campus. Students have access to high-quality academic, social, and cultural resources at the school.
The Akanu Ibiam Federal Polytechnic is one of Nigeria's premier polytechnics, routinely ranking among the best in the country for student satisfaction.
Her Tag line, "Skill for Technological Freedom," encapsulates the polytechnic's attitude.
The philosophy's main goal is to instill in students and staff the discipline of hard work so that they can gain both the practical and theoretical skills required for self-sufficiency.
Akwa Ibom State Polytechnic – Best polytechnic in Nigeria in 2022
The Akwa Ibom State Polytechnic is located at Ikot Osurua, Ikot Ekpene, Akwa Ibom State. The college was established in 1991.
The National Board for Technical Education (NBTE) has accredited the school with the mission of providing accessibility to technology and commerce education.
The Polytechnic of Akwa Ibom State is one of Nigeria's leading polytechnics.
The institution's main goal is to create a supportive environment and cutting-edge learning opportunities for its students to succeed.
Rufus Giwa Polytechnic
Rufus Giwa Polytechnic is a state-owned tertiary institution in Owo, Ondo. This is another top best polytechnic in Nigeria in 2022.
The outgoing Military Governor Sunday Tuoyo created the polytechnic by mandate in 1979 under the name The Polytechnic, Owo.
When Adekunle Ajasin, the State's Executive Governor, entered power in early 1980, the polytechnic was already operational.
In 1990, the institution was renamed Ondo State Polytechnic before being renamed Rufus Giwa Polytechnic. The polytechnic had about 4,000 students by 2010.
The Faculties of Engineering, Science and Technology, LEMS, and others at Rufus Giwa Polytechnic have various departments.
Its mission is to provide education and research in the fields of applied science, engineering, environmental studies, accounting, commerce, and home economics.
Conclusion – The best polytechnics in Nigeria in 2022
Many students now desire to study at polytechnics in order to get skills that will be relevant in the fourth industrial revolution.
If you're thinking about applying to a polytechnic, keep in mind that it's not the same as a university; rather, it's a supplement to it.
As a result, as a student looking for a polytechnic to apply to in Nigeria, you must choose the best among the rest and apply to them.
For these reasons, we've compiled a list of the greatest polytechnics in Nigeria right now.
The fact that these schools have emerged as the best polytechnics indicates that the quality of their published research works is superior to that of other Polytechnics. We hope you find this information to be useful, as it will lead you to a good educational experience.