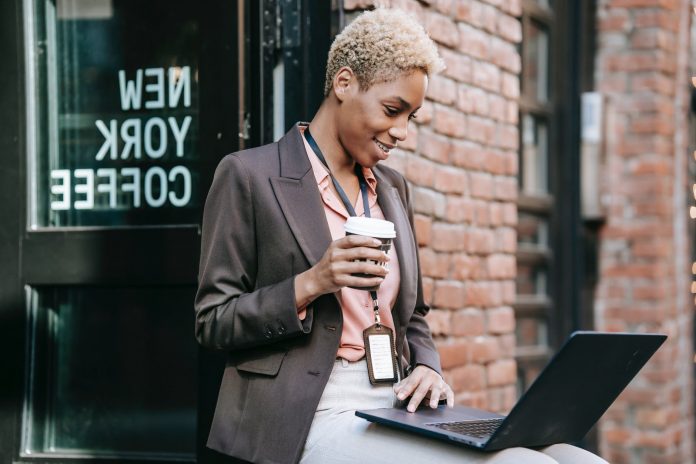 Best online jobs for students in Nigeria
It's understandable why a student would want to get a job as a student in Nigeria.
For one thing, the standard of living on campus keeps increasing, while pocket money from home is hard enough to sustain students through the semester.
A way out of this challenge is for students in Nigeria to opt for online jobs available for students.
In case you are wondering where and how to find job opportunities for students, the information below would get you started on the right track to finding jobs as a student in Nigeria.
Some of the jobs on this list would require that you sign in on some online job platforms such as Fiverr, Upwork, and other platforms to get job opportunities while others don't.
Best online jobs for students in Nigeria
Telemarketing job
One of the best online jobs for students in Nigeria is the telemarketing job. This job is very easy and appropriate for students.
It's all about dialing customers or receiving inbound calls and soliciting orders for some products or services.
Telemarketers are usually responsible for reading scripts composed by marketing teams of companies to persuade potential customers to buy items or sign up for services.
You don't need any special training to start this job as you would learn to perfect your skills on the job.
You can find these jobs on platforms such as LinkedIn where job openings are sometimes posted or by reaching out to new startups and small businesses to work for them.
Brand Ambassador
If you are a student asking "what online job can I do as a student in Nigeria?", how about you start working as a brand influencer or ambassador for brands who want to have a presence on campus.
As a student, if you are friendly, energetic, outgoing, and self-motivated, you can work as a brand ambassador for a local startup or business.
If you want to gain experience in a number of roles, this job is good for you.
Some of your roles as a brand ambassador could include but not limited to using your social media platforms to promote the business, email marketing, social media marketing, and attending events to represent your company, etc.
Video editing job
Video editing and photography jobs are some of the jobs that are in high demand in Nigeria. It's also one of the best jobs for students in Nigeria right now.
There are thousands of small businesses seeking these skills in their businesses.
With basic video editing/photography skills, you can start looking for small businesses who want to create their brand messages and story-telling using engaging videos.
You can find many of these businesses on a social media platform like Instagram.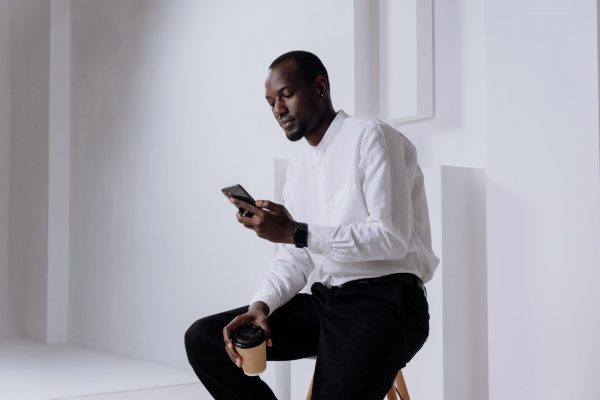 The good thing about these skills is that once you have them, they can continue to earn you money.
You can also get jobs as a freelancer with them. More on that soon.
This is another very good online job for a student in Nigeria.
An online customer service representative
You can also become a customer service representative to earn money as a student in Nigeria.
A customer service representative is a person who handles customer questions and concerns via phone, email, chat, or in person.
Customer service reps are usually tasked with offering advice and guidance on products or services, updating customer records, and helping customers complete a purchase, return, or other transaction.
These are tasks that an average student can do.
Small businesses and startups are constantly looking for customer service reps to work for them and many are looking for reps who can work online from home which makes it suitable for students in Nigeria.
You could approach some of them to offer your services.
Get paid from an online survey
Another job for students in Nigeria that I'll recommend is to earn from paid survey websites in Nigeria.
A paid survey is an online platform where a person fills out the details of some surveys or similar activities and then gets some reward.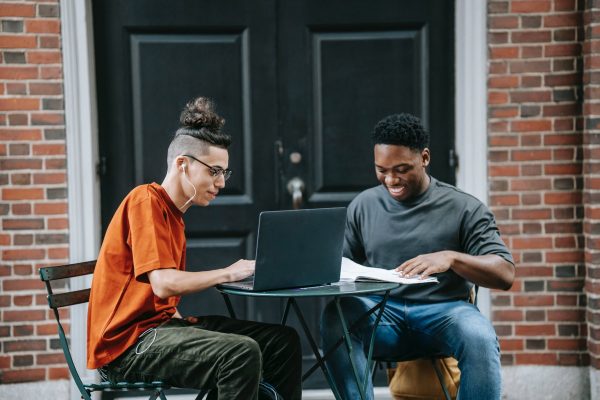 The paid survey websites put out these surveys on behalf of companies and organizations who want to improve on their performances and need customers' insights.
The usual prizes are a small amount of money and other prizes.
You can earn anything from $1-$10 from successfully completing survey tasks.
This may seem like a small amount of money but imagine you register on 2-5 best-paid survey sites for Nigerian users, that way, you could even double your income.
Data entry/analyst job
Data entry simply means taking data from one source/format and transcribing it into another (usually a spreadsheet or database management system.)
If you are detail-oriented and efficient, it's a job that pretty much anyone can do.
You can earn decent money as a data entry/analyst.
Although many startups and small businesses may require that you combine this job with other smaller jobs but it shouldn't be anything you wouldn't be able to do as long as they are willing to pay you.
Your best bet for finding a data entry gig is to post your services on a platform such as Fiverr or Upwork.
Animation/graphics artist job
Have you got an excellent design sense? Do you know how to use Adobe Photoshop, Illustrator, and animation software? If you answered yes, there are endless job possibilities for you.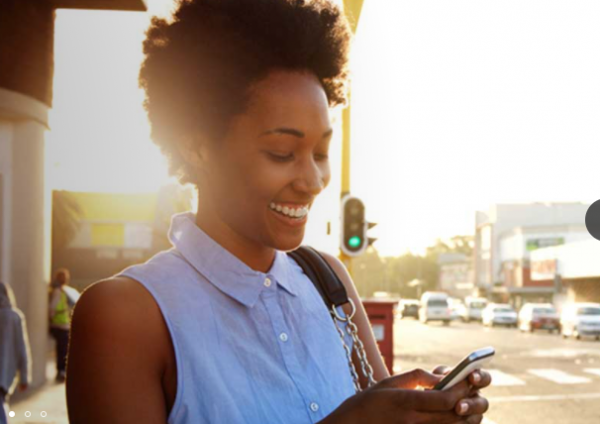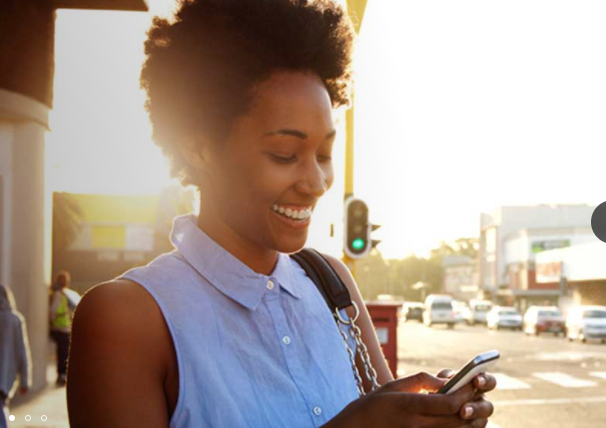 Animation and graphic skills are some of the hottest digital skills in demand right now.
If you have either of these skills, you could work as an animator for a digital media company or a graphic artist for an advertising or digital marketing agency.
Alternatively, you could start off on your own getting graphics/animation gigs and making small a decent income from therein.
These skills are in high demand and would fly if you are adept at them.
In case you have just rudimentary knowledge of these skills, you may want to enroll on Coursera or Udemy to learn it.
Virtual assistant job
Lots of busy business owners and individuals need help, but hiring a personal assistant could be beyond their budget for now.
Many of these people would gladly hire a virtual assistant who would not only get things done faster but more effectively and at their convenience.
Virtual assistant's job roles could include things like answering email, booking appointments, and other non-personal tasks that a busy person may not have time to do.
If you are looking for the best jobs for students in Nigeria, you should be on the lookout for this job. From there, you can offer your services on a platform such as Upwork or Fiverr.
Best o line jobs for students in Nigeria
Fitness trainer job
Everyone desires to be fit and healthy nowadays. If you are a student and a fitness enthusiast yet to monetize your passion and interest in fitness, perhaps it's time to have a re-think.
Fitness is no longer "good to have" but a "must-have" for many people these days.
You can start by setting up a mall fitness training business where you train interested and aspiring fitness enthusiasts or people who just want to look and feel good.
The fitness training business is very lucrative these days. You can be making tangible money now when you start and get a more lucrative offer upon your growth and investing in some fitness tools.
Best jobs for students in Nigeria
Translation
Thousands of businesses in Nigeria need their content translated. If you can write in more than one language fluently, this is a great way for you to make money online.
As part of your job role, you may be required to translate a wide range of documents, ranging from blog posts to scripts, instruction manuals, e-books, white papers, and so on.
This is a cool job for any student who has the required language skills.
You can get translation job offers on Upwork or other online job platforms that I have mentioned earlier.
SEO jobs
Owning a website is one thing, ranking on search engines is another thing.
Many businesses who have websites find it quite challenging to be visible online so as to drive traffic and boost sales.
If you have the know-how of ranking web content and increasing search visits to websites, then there are job opportunities waiting for you already.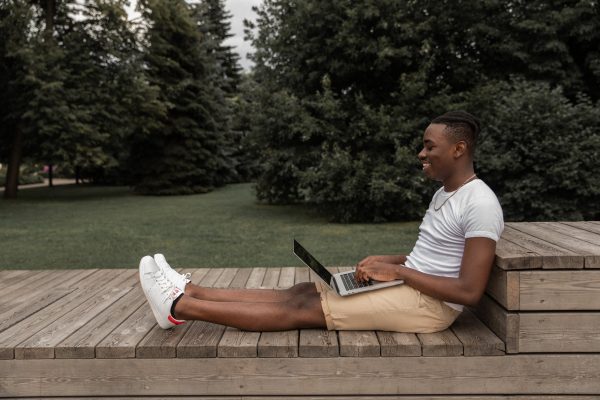 I am an SEO expert myself and almost on a daily basis, LinkedIn sends me SEO job openings that I could be interested in.
SEO skills are some of the most sought-after digital skills in our digitalized world and there are lots of interesting opportunities for SEO experts in terms of jobs.
See Also: How to make money as an SEO expert in Nigeria
Freelance Editor
Apart from a writing job, you could also get a freelance editing job as a student in Nigeria. This category is quite broad; from editing short articles to full-length books and everything in-between.
Asides from that, you could choose to specialize in a particular topic. When you're in school, the easiest way to get started is editing work for your friends and schoolmates.
Getting into other positions where you can edit is also helpful (such as the campus newspaper or literary magazine, etc.).
Also, project yourself as an editor and build a brand for yourself using social media.
Freelance Graphic designer
Graphic design is one of the hot freelancing fields. You can create as simple as a logo or company card or something as complex as an entire brochure.
You can also do fun illustrations for blog posts and websites.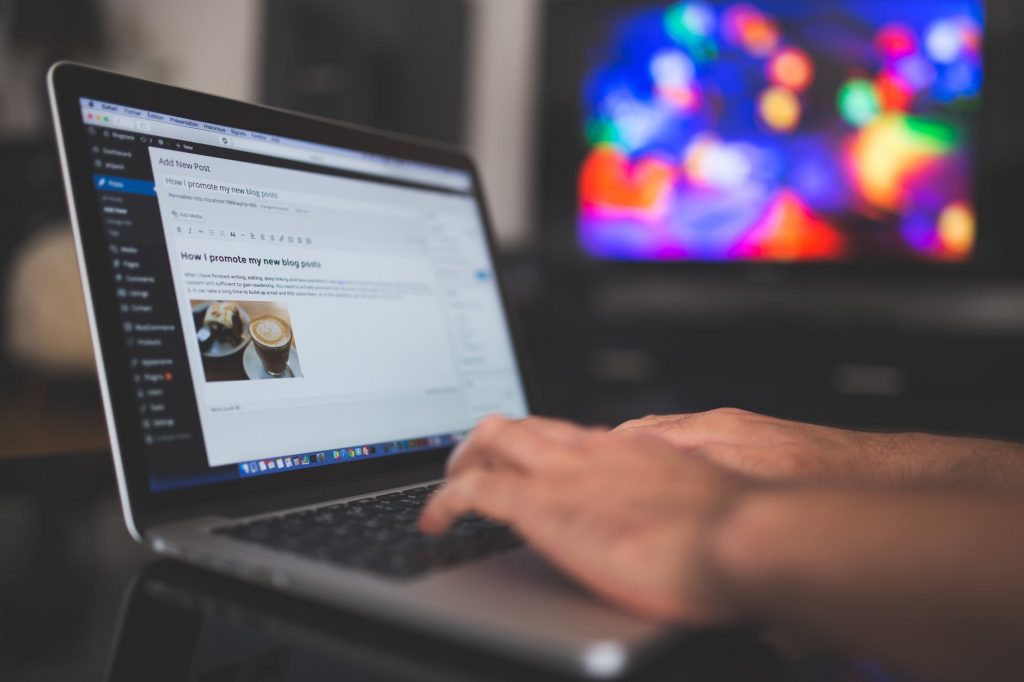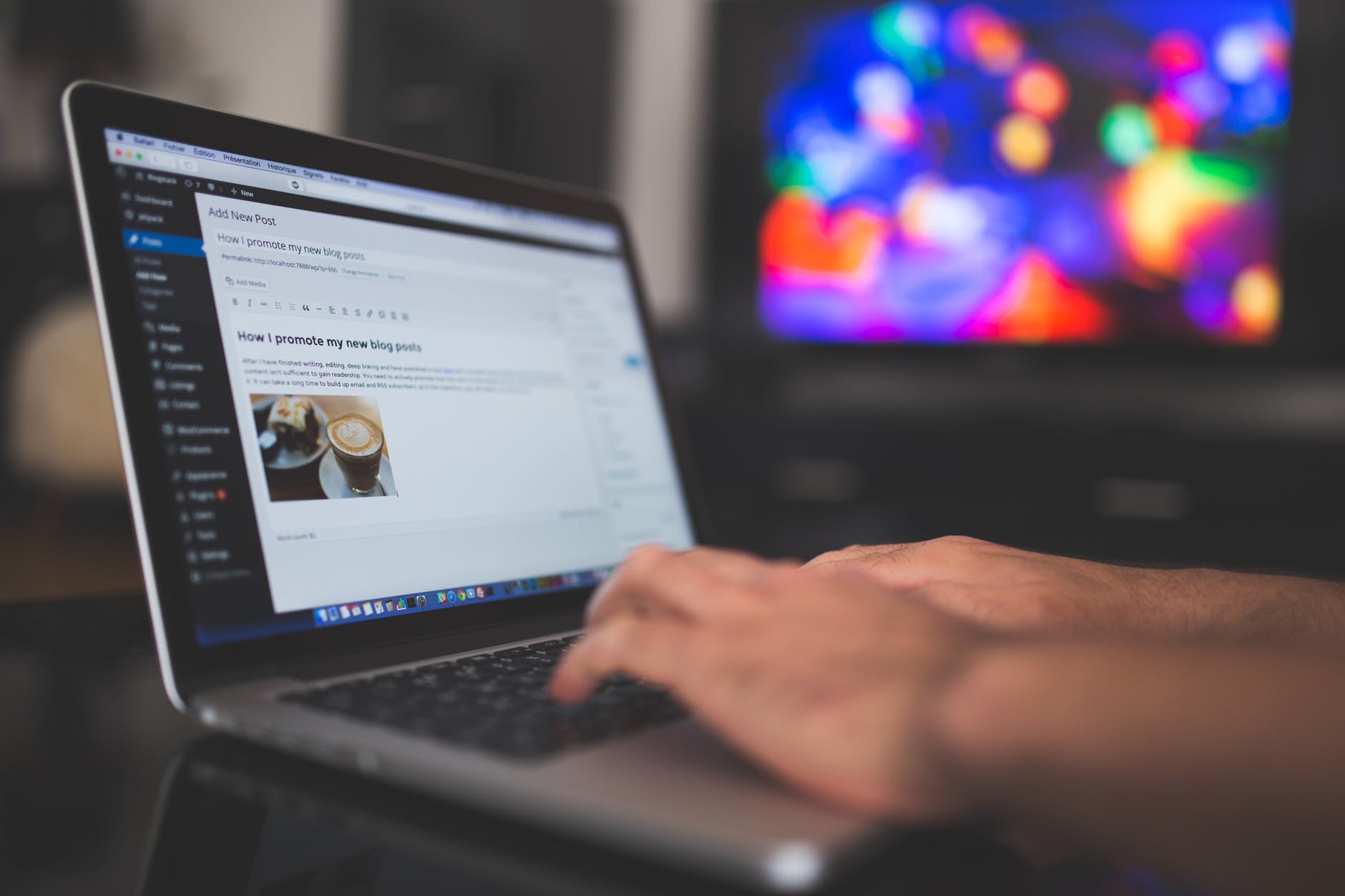 It all depends on your creativity and how skilled you are.
To become a graphic designer, you do not need to study graphic design in school, but you do need graphic design skills, which you can learn quickly online if you have a burning interest.
Once you have some designs, you can create a simple WordPress website and put them in a portfolio on your website for potential clients to see. Also, add the link to your social media pages.
Look for gigs in your local area, on social media, and through sites like Upwork.
Freelance writing job
Talking of the best online jobs for students in Nigeria, freelance writing is one of the most common jobs students find in Nigeria.
There are lots of opportunities for you as a student if you have great writing skills.
From writing blog posts like this one you're reading to biographies; reviews, copywriting, scripts for videos, literary works 1.e short stories and novels, the possibilities are endless.
A good place to start would be to start your own blog and write articles for it. You'll get enough writing experience, and you wouldn't need anyone's permission to write.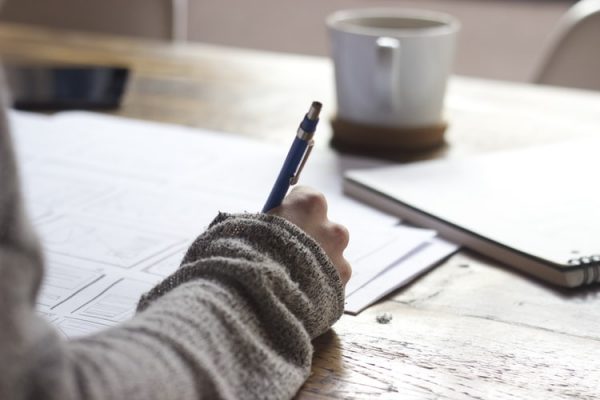 You can use our comprehensive blog building guide to get started – once you've built a site, it's easy to add a blog in seconds.
Once you have your website with some content, start pitching your work to websites – reach out to and build relationships with editors and bloggers on Twitter and other platforms.
You can also get jobs on online job platforms like Upwork and Fiverr but there is fierce competition there so your portfolio has to stand out.
Preferably, start getting jobs from people in your connect and network in other to build a reputation on such platforms.
Event Ushers
Countless large events are held daily in Nigeria by different organizations.
Many of these events require ushers and attendants for a smooth and well-coordinated event.
While many organizations would prefer to leverage volunteers for free, some are willing to pay a decent amount for ad hoc staff.
You can get even jobs like this by making a list of organization that hosts large events annually or monthly.
Don't know when events are holding?
Google is your friend, then reach out to them on social media with your intent to be part of their event the next time for a token to support you as a student.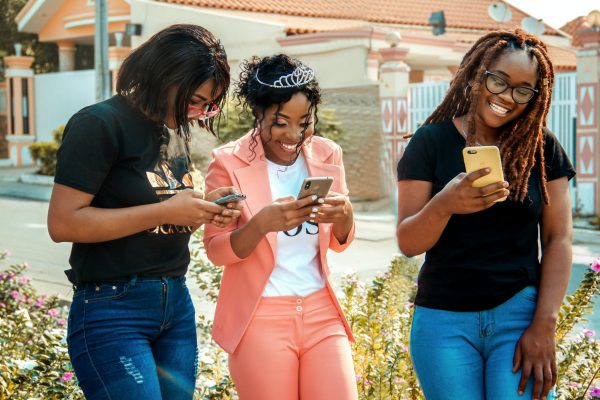 Do that for numerous events you find. And, trust me, a few would work.
Apart from the money, you get to meet a lot of people and network, expand your connect and open up more opportunities for yourself by being part of such events.
Social media manager
Do you think you've been wasting your time on Snapchat and Instagram? You've actually been gaining useful skills.
Put those skills to good use by running social media accounts for a local business or startup.
Some of these positions can also be done remotely, which is great for the busy student who is good at multi-tasking.
Proofreading
If you can read patiently spotting errors and mistakes painstakingly, then a proofreading job may just be a great job for you as a student in Nigeria.
You can work with publishing firms part-time and remotely.
You could also work with bloggers and website owners who churn out turns of contents daily and do not have the luxury of time to proofread the whole lot.
Best jobs for students in Nigeria
Start a YouTube channel
Whether you simply wish to earn on the side, give expression to your creative ingenuity establish yourself as an authority in an industry, YouTube is the right platform to help you put yourself out there.
You can also grow your YouTube channel into a job as a student in Nigeria.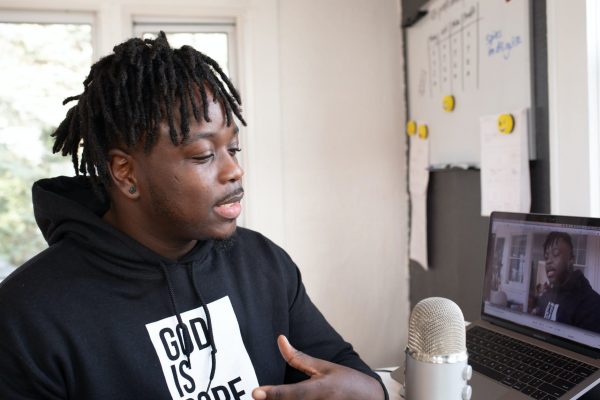 According to the latest YouTube statistics, the video-sharing platform has 2.3 billion users worldwide as of 2021.
This statistic is a testimony to the fact that YouTube is the right content creation platform you should capitalize on right now if you want to make money as a student.
You can use our Beginner's guide on how to start a YouTube channel in Nigeria to start YouTube and soon, start earning in foreign currency from you're your channel.
Start a niche blog
I cannot complete this list of the best online jobs for students in Nigeria without mentioning niche blogging.
If there is any niche you are really passionate about and knowledgeable about, you could start blogging about it as a student and soon starting making money from it.
You can see our list of some of the untapped blog niches in Nigeria that you should explore if you want to be able to monetize your blog.
Start your podcast show
You can create a job for yourself as a student by starting a Podcast in Nigeria.
Podcasts are fast becoming a thing in the world right now.
50% of all US homes are podcast fans. Nigeria is not taking a back seat when it comes to embracing podcasts.
Podcasts can cover any topic you can think of from edgy fashion trends, iPhone new stock reviews, celebrities, starting a business without capital, moving on after a breakup, you just name it.
There are already quite a number of podcasters in Nigeria but there are not just so many of the popular ones yet.
So, if you are interested in the talk business, I'll encourage them to start a podcast A.S.A.P.
Check out this guide on how to start a podcast in Nigeria
See Also: How to make money from a podcast in Nigeria
Sell online courses on platforms
Super knowledgeable able any topic that would interest people? Why not monetize your passion by creating and selling an online course?
Don't know what your passion is? Watch this video on YouTube where I explained how to find your passion.
An online course is a way to learn a new skill or gain some new knowledge from the comfort of your own home.
They can either be paid or offered for free. To earn from your online course, it has to be paid for.
Online courses are usually delivered in video format where you teach your audience a topic or deliver packed information or a guide.
There are thousands of online courses on Coursera, Udemy, Udacity, Skillshare, Masterclass, etc.
You may want to visit some of these platforms and see samples of online courses.
Before you create your online course, do your research so as to know the hot topics that people are searching for and would be willing to pay for.
Sell on Amazon FBA
Amazon FBA stands for Fulfillment by Amazon. Amazon is the world's giant retailer that has one of the most advanced fulfillment networks on the planet.
Amazon FBA allows you to store your products at Amazon's fulfillment centers, and they pick, pack, and ship these products to your customers.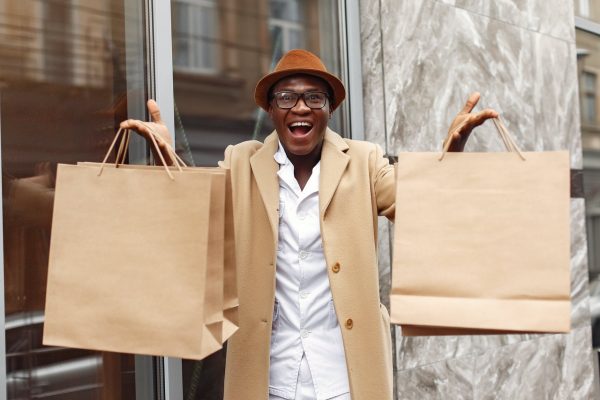 Selling on Amazon is one of the things you can do online as a student.
Amazon FBA also provides customer service, which means that you, as the seller don't have a lot of heavy lifting to do.
You simply sell your product, and Amazon does the rest.
The majority of the Amazon sellers generate at least $1000 to $25,000 per month in sales.
To get started, follow these simple steps:
How to Get Started:
Choose a niche
Find products to sell on Amazon FBA
Find reliable ways to source products
Establish your brand
Create your seller account
Ship your Amazon products
Market your products
Music Production
Do you find the process of developing, creating, and refining recorded music exciting? Then music production might be the perfect job for you as a student in Nigeria.
This is a wide topic and it covers everything in the creation phase of a song – from songwriting to the final master.
Find wherever your talents fall within this process (songwriting, composition, production, sound design, sound recording, music mixing, mastering, etc.) and you can start earning money from your music production skills.
Start dropshipping
Dropshipping is a fantastic business model for anyone looking for jobs for students in Nigeria.
It's a retail fulfillment business model whereby you do not need to have inventory or stock items that you sell.
All you need to do is find a wholesaler or manufacturer with whom you can partner with.
Simply get super crystal-clear images of the items you want to sell, say fashion items like shoes and bags.
Post the pictures on your social media pages so potential buyers can see them.
Once you get orders, you'll send the orders to the wholesaler or manufacturer who would either fulfill the delivery directly to the customer or send it to you so you can deliver it to the customer yourself.
From my explanation, you'll notice that you do not need any money to start dropshipping. You probably only need to open a social media account and use them to promote this business for free.
Sell stock photos
Stock photography refers to the imagery that buyers use for the visual content in everything from news stories, blogs, and websites, to design materials for ads or promotional materials.
It's quite cheaper than hiring a photographer and is generally sold through a platform that specializes in keeping a large library full of such images so that buyers have a number of different options to choose from.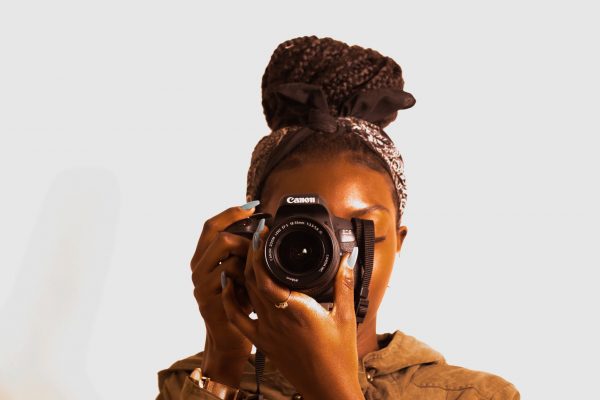 Let's say I needed a high-quality image of a happy African couple shopping, hiring a photographer to find all of the models and put together the food, props, and lighting would be quite expensive.
It would be far easier and cheaper to find one on a stock photography site and pay anywhere from a few cents to a few dollars.
If you have photography skills, you can take photographs of some high-demand images and sell them on stock photo platforms like Depositphotos, iStock, Dreamstime, Stocksy, Westend61, Shutterstock, etc.
If you don't the skill, you can start by checking out this detailed post on how to become professional photography in Nigeria.
Sell hand-made products
If you are skilled at creating unique, handmade products, then selling hand-made products is a good way a student can make money in Nigeria.
All you need to do is create some items, list them on Etsy, and then start earning.
Preferably, if you have vintage items of your mum and grandma at home wasting, why not list them on Etsy and sell them to the highest bidder.
There are plenty of people selling handmade goods on Etsy, and many are making a consistent income every month.
You, too, can join their ranks by following the steps outlined below to get started right now.
Some of the top-selling items on-demand on Etsy are:
Jewelry
Wedding Items
Accessories
Paper & Party supplies
Clothing
Vintage Items
Home & Living items
Art & Collectibles, etc.
Disk Jockey job
Disk Jockey is one of the jobs you can actually do as a student to make money in Nigeria. You can start this job as a student from campus.
Lots of your friends and schoolmates have events and batches from time to time.
Position yourself to get these small jobs on campus and make some decent money.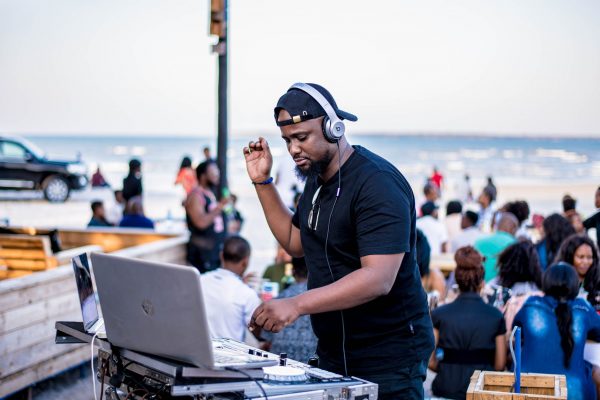 Once you graduate from school, you can start getting bigger gigs and earn more money.
Publish E-books
Another thing you could do as a student to earn is to publish E-books.
As you may already know, an e-book is a book publication made available in digital form, consisting of text, images, or both.
To make money from your E-book, you need to first of all invest time and energy in researching topics that would fly.
Once you figure out the topic you want to write, then start putting the content together.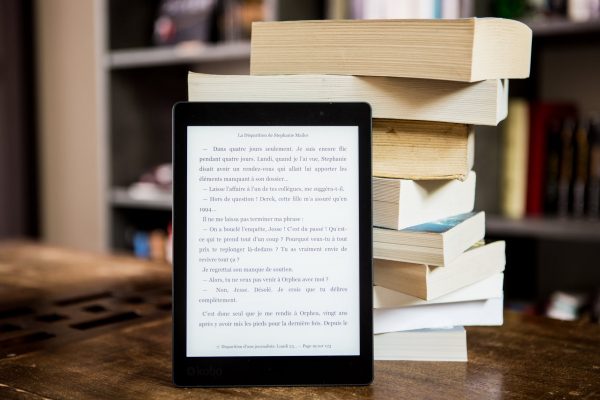 An average e-book should be around 45-55 pages or more but nothing less. The most important thing is to make sure that your e-book is value-packed.
45 pages full of hot hair-on-fire content is better than a 60-paged e-book full of copy and paste jargon.
Once you complete your e-book in word, convert it to PDF, and list them on platforms such as Amazon Kindle.
Once people start to buy your e-book, you'll start making money and receiving credit alerts on auto-pilot.
Here is my first e-book that is currently earning me cool money right now.
Phone repair jobs
A phone repair job is hands-down one of the best jobs for students in Nigeria. The business is quite simple and majorly requires basic knowledge of phone repair.
Once you know how to fix simple phone problems and get them working, you may want to start monetizing your knowledge right from the campus.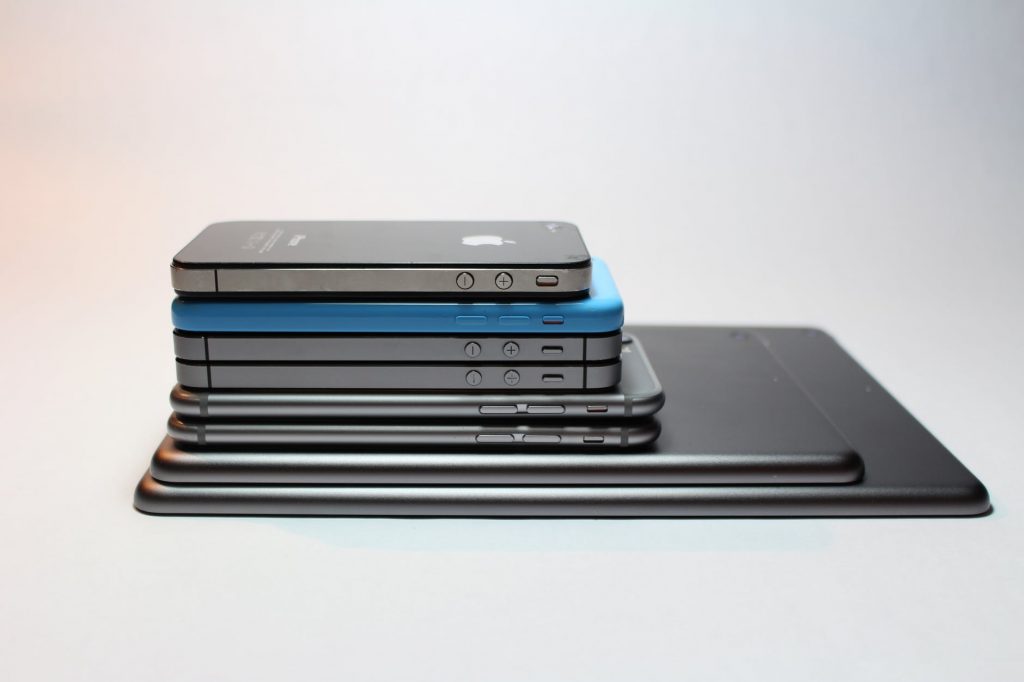 You can use our guide on how to start a phone repair business in Nigeria to learn more about the technical and business aspects of this job.
30. Set up a Zoom Langauge course
Are you bilingual? If so, whether you realise it or not, you could be making some serious cash from something that probably seems completely natural to you.
There are loads of ways to make money from your language skills, but one of the best (and easiest, in terms of the time and effort required to get started) is to offer language classes over Zoom.
That way, you can sell your services to people all around the world without ever leaving your room!
31. Sell clothes on Depop
You want some extra bucks in your pocket and more space in your pocket?
It's hard to think of a downside to selling your old clothes online, and sites like Depop make it all so easy.
ROUNDING UP
As always, if there is anything I didn't touch on in this post, feel free to let me know in the comment section below.
Also, let me know if there is anything you want me to talk about in the blog or my YouTube channel.
Follow us on Twitter and Instagram.
And please do Subscribe to my YouTube channel (I'll be waiting to see your subscription! Don't fall my hand, please. Lol) and don't miss out on our awesome content there.
CHEERS!
Do you want to make money right from your campus and start building a successful life from school?