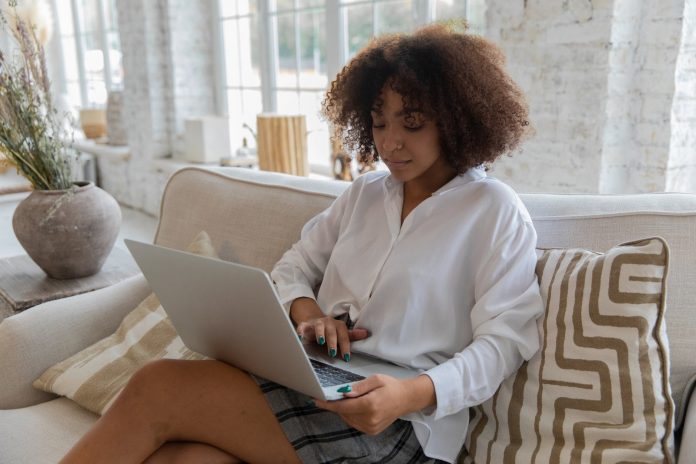 Today, we will be looking at some of the best online businesses that pay daily in Nigeria 2023.
We have chosen this topic because, in recent times, online businesses have become the mainstay of the global economy.
As citizens of the world, Nigerians too are not left behind. Nigerians find online businesses that pay daily a good option for survival.
Compared to office jobs that pay meager salaries once a month, you can earn a tangible amount daily by conducting online businesses that are legit.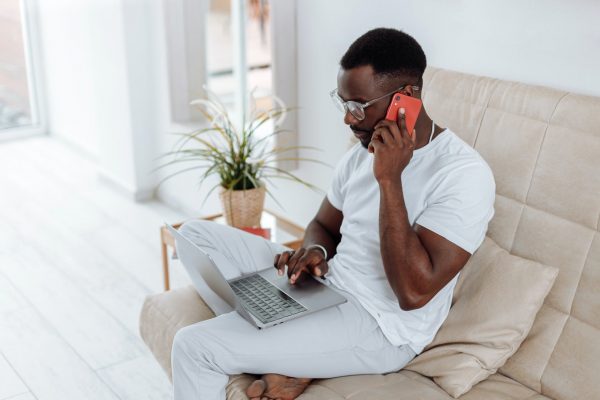 This well-researched article contains tested and trusted business ideas that you can run on the internet using a mobile phone or a laptop.
The businesses require little or no investment, they will take little of your time and make you money daily.
Are you ready? Here we go!
Legit online businesses that pay daily in Nigeria
Blogging
best online businesses that pay daily in Nigeria 2023
The idea of blogging to make money started around 2002, yet it still offers huge opportunities for people to make money today.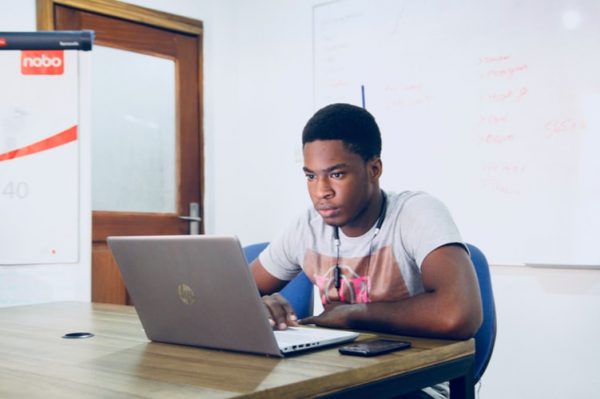 A lot of people underestimate blogging, but I'll be honest with you, there is a lot of money to be made from this business idea, especially from niche blogging.
A lot of young Nigerians have become millionaires from their blogging. In fact, one of my friends who runs a gossip/entertainment blog makes up to $1000 a month when he doesn't make much.
Convert that to naira and you are talking over half a million.
I love this business because even though you need to put in a lot of work, there is literarily no limit to what you can make from it.
How Does This Online Business Pay Daily In Nigeria?
Sell services related to your niche blog and persuade your readers to buy using the subscription model
Sell banner space on your website's sidebars to businesses and earn from the agreed fee
Make money blogging through affiliate marketing commission/agreed percentage.
If you are able to grow your blog to 1000 viewers and above, earn at least $20 daily from Google AdSense.
If you don't have up to that number of viewers you can still earn from Google but it will be minimal and increase gradually.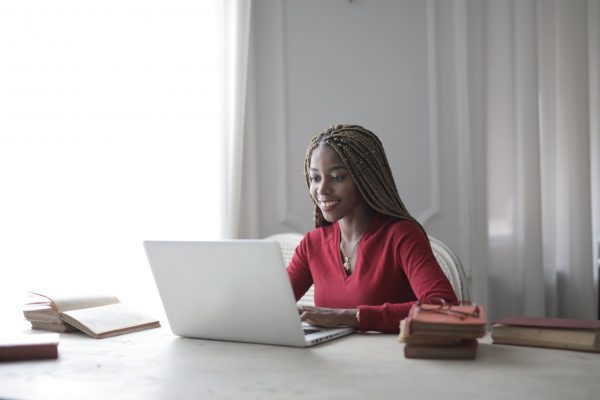 Freelance jobs
Freelance jobs are best for skilled workers that have little or no capital but want to earn online.
If you have one skill or the other that can be applied online and you like to work on your own terms, freelancing is for you.
Some of the sought-after skills that are in demand for freelancing are copywriters, Web masters, Web designers, Digital marketing consultant manager social media managers, Editors, Photographers, Data analysts, SEO writers, etc.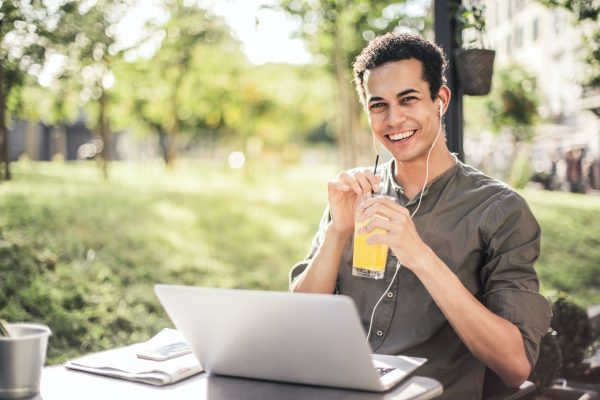 If you have any of these skills, you can find gigs on websites that connect freelancers to jobs like Fiverr, Jooble, Toptal, Freelancer, Upwork, Guru, or Flexjobs.
How can beginners make money online from this online business every day?
Set your fascinating profiles on one or more of the websites mentioned above describing what you can offer and your rates.
To start with, charge reasonably. Don't think that you may not make a lot of money at the beginning.
As you get more clients who use your services, your profile will be more robust and naturally, you will be able to charge more.
Make sure you know you give great value so that your clients can rate you excellently.
You can earn every day online with freelancing. It depends on how much work you are willing to do.
You can earn up to $800 at least, per month as a freelancer.
Sell physical products online
Millions of Nigerians have joined the growing number of online shoppers. Some people are so addicted to buying online that they make all their purchases their– including food. Interesting!
This trend has created a business path for many Nigerians looking to earn daily. You can meet the needs of Nigerians who shop online for convenience and ease.
I like this business because you don't need to own an e-commerce website to start it.
You can use any of these top e-commerce websites in Nigeria. All you need to do is display your products on their website and provide the needed details of the items.
The more platforms you have your goods on, the more sales you make.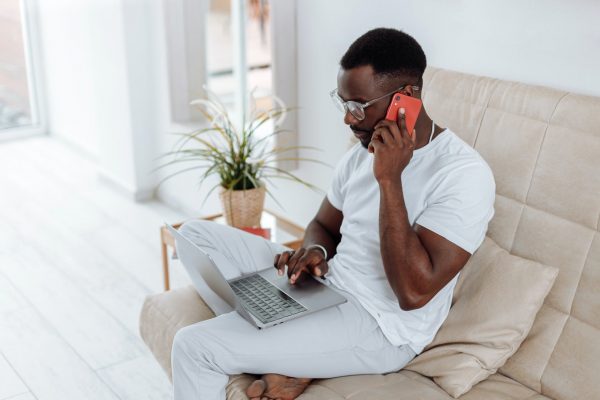 Let's say you sell just two items daily. With a profit margin of N3, 000 each. That's N6, 000 daily or N180, 000 monthly – the worst-case scenario.
The e-commerce sites have huge marketing and advertising budgets so you don't have to worry about getting people to see your products.
Below are the ways selling products online pay daily
Make findings about the fastest-moving products in Nigeria
Look for products with high-profit margins.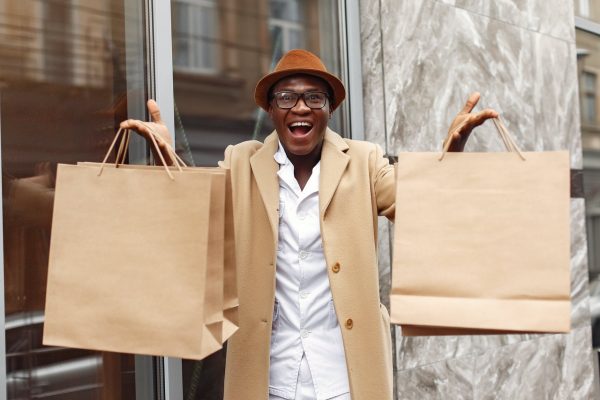 Choose e-commerce platforms that are already existing.
Take clear, clean, and beautiful pictures of your products and use them on websites.
Set a competitive price – not too high, not too low.
Promote your product on social media to reach more people.
Accept payment and contact details for product delivery.
Start YouTube
A good way to make money online from your phone
Just like blogging, Vlogging affords you a great opportunity to make a lot of money from home.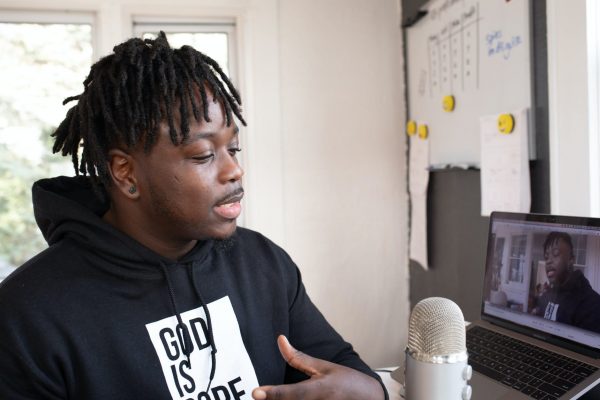 The most popular video content platform in the world is YouTube. So, if you love creating content that informs, educates or entertains people on any topic, why not start your own YouTube channel?
This business is fantastic because everything about it is within your control. You create the content, publish it on YouTube, engage the audience in comments and earn as your viewers increase.
Here is a comprehensive step to step guide to starting a YouTube channel, you may want to start there.
How can a YouTuber make money daily in Nigeria?
Make sure people watch your videos. That's the biggest secret to making loads of money on YouTube.
Google (the owner of YouTube) loves to reward people who get more views, comments, and shares to their site – YouTube.
Once you hit 1,000 subscribers and 4,000 watch hours on your channel (within 12 months), you can apply for the YouTube monetization program. Once you get approved, you will start earning.
Keep increasing the number of views, likes, and comments on your videos and you will continue to increase how much you earn.
Read this comprehensive guide on how to make money on YouTube in Nigeria.
Affiliate marketing
Legit online business idea in Nigeria you can start without paying anything
Affiliate marketing is one of the legit online businesses that pay daily in Nigeria.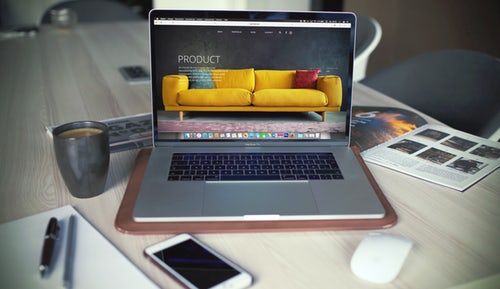 Affiliate marketing is a process where you (An affiliate) earn a commission when you market another person's or company's products.
The good thing about Affiliate marketing is that you can use a website, blog, YouTube channel, Instagram, and other social media platforms to promote the products you are serving as an affiliate.
How can you make money with affiliate marketing in Nigeria daily?
The company or the person who owns the product (merchant) gives you a unique link.
These links help you to trace where a sale came from so, they can attribute the sales to you and reward them with the agreed commission.
You can put links in your articles on your blog relating to the products you are promoting or on your YouTube description or link in your Instagram bio, etc.
To be successful with affiliate marketing, make sure that the products you review have been used by you and that you can vouch for it.
Preferably, have a website where you can collect emails and then reach out to your email subscribers when you have new products for them.
Invest in cryptocurrency
Best online businesses that pay daily in Nigeria 2023 
Cryptocurrency is one of the latest additions to the list of online businesses that pay daily.
This is another legit online businesses that pay daily in Nigeria.
You must have heard people talking about cryptocurrency, bitcoin, and all by now or know people who are into it.
But let me break it down for you.
Cryptocurrency is a digital currency that can be used to buy goods and services.
It uses an online ledger with strong cryptography which secures online transactions. The good thing about crypto is that no government authority controls it. Speculations of people drive the prices of cryptocurrencies up or down.
Bitcoin is the first-ever cryptocurrency that was founded in 2009 and it remains the most popular. But there are other cryptos like Ethereum, Tether, Dogecoin, Binance coin, XRP, etc.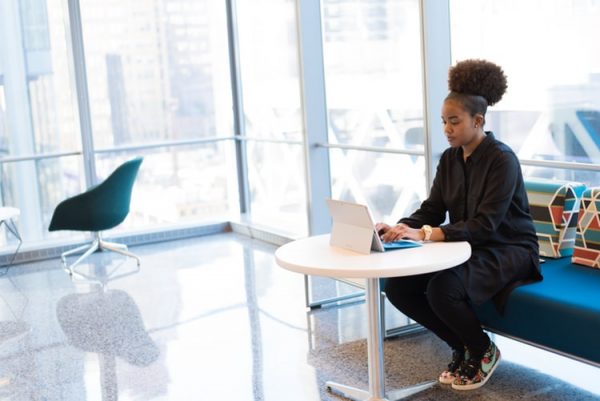 How to make money from crypto in Nigeria
Peer-to-peer cryptocurrency trading is one of the most common as simple ways to earn from cryptocurrency in Nigeria.
You can also make money daily by accepting crypto as payment.
If you know so much about crypto and the world of digital trading, you can become a crypto influencer.
You can invest in cryptocurrency buy, hold and sell when the prices go up thereby making profits.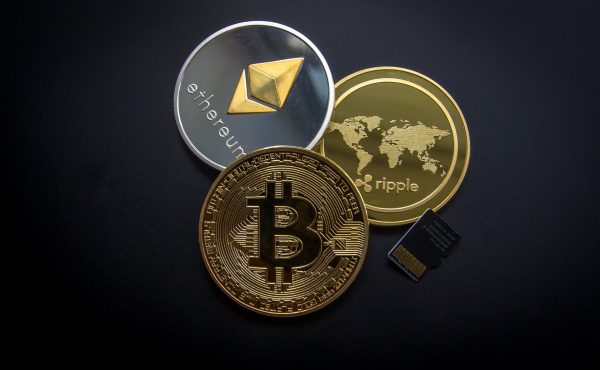 People also make money from earning bonuses.
You can earn leveraging the different crypto jobs available now, i.e., crypto content creators, crypto coding, and even play and earn crypto games – gaming.
There are many more ways you can make money by investing in crypto. I explained everything you need to start in this article.
I have written an expository article on how to make money from cryptocurrency in Nigeria, it's a beginner's guide that will help you a kick-start.
Social media management
Best online businesses that pay daily in Nigeria 2023
You can make a reasonable amount monthly from managing social media accounts for business owners.
According to the Nigeria Bureau of Statistics, there are about 17.4 million small and medium-scale enterprises (SMEs) in Nigeria as of today.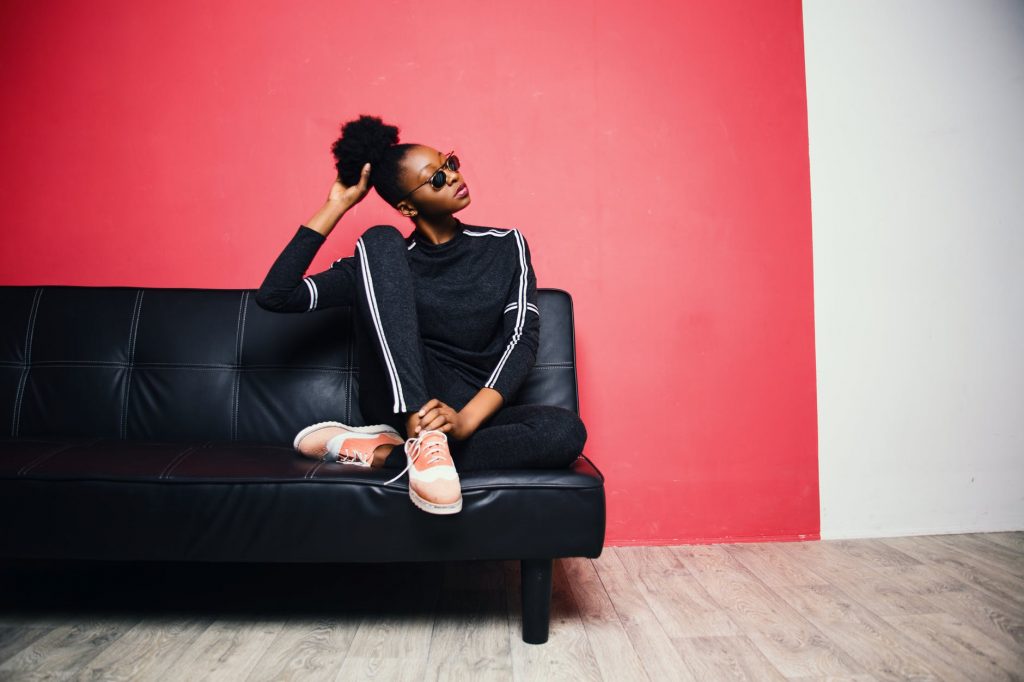 These businesses account for a huge number of employment and jobs generated in the country.
You too can make money off these businesses by offering social media management solutions for their brands.
What is social media management?
Social media management is the process of creating content, scheduling it, publishing it, and interacting with users to grow the reach of a company's accounts on social media.
How do you make money doing this business?
Social media managers who know their job well can charge up to N50-N150k per month. You can manage up to 5 different social media accounts for businesses making you N250-N750k monthly.
What do you need to start this online business? Good knowledge of how social media platforms work and how to grow audiences. You can learn all this online.
Mini-influencer on social media
Online business for those who want to earn from their mobile Apps
I assume you are not a celebrity on social media already, otherwise, what are you doing here?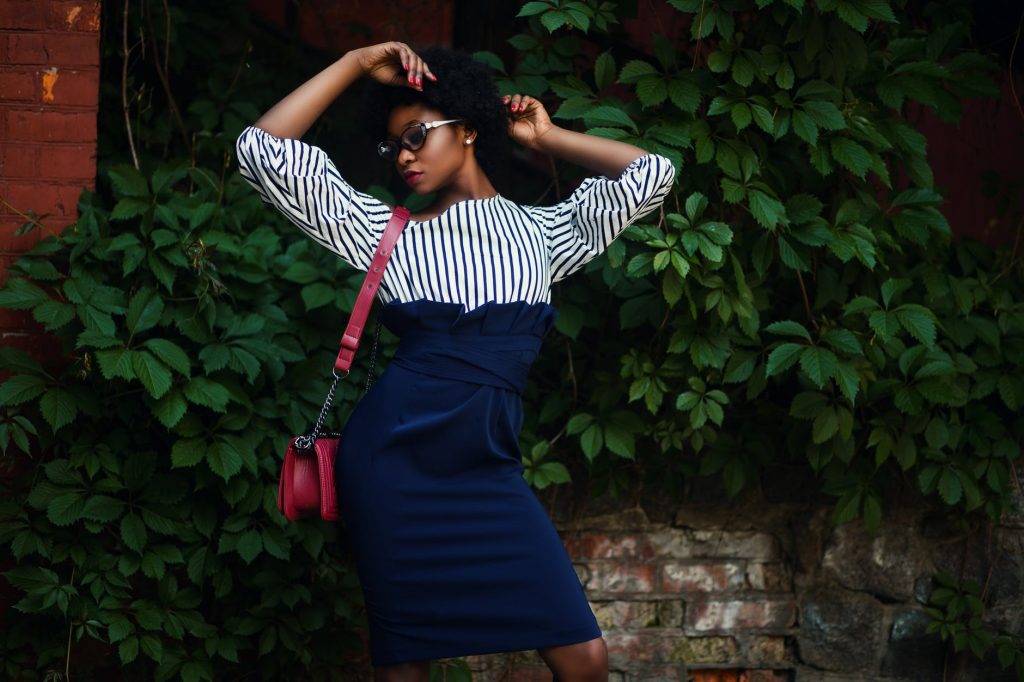 You ought to be making money influencing people's brands with your influence.
A mini-influencer does not need millions of followers. If you have up to 5k followers and above, you can start influencing smaller brands and earning.
A Social Media Influencer is a user on social media who has established credibility in a specific industry.
They have access to a medium-sized or large audience and can share information to persuade others through their authenticity and reach.
If the above describes you, or you can meet these criteria, then can make money if you launch into the influencing business.
How can this business pay you daily?
Build a personal brand that is desirable to brands. You can do it by creating engaging content regularly.
Learn what content type your audience love and create more of it.
Post more video content
You will also go far in this business if you know how to promote brands without putting in the faces of your users.
Nigerians love freebies, so make provisions for it once in a while, but be cautious so it doesn't become abused.
Online coaching business
Best online business to start without any investment for professionals
This is one of my top 3 online businesses that pay daily on this list. I like this business because it allows you to put your knowledge or experience into use in a good way and of course, get paid for it.
What is online coaching? By the word coaching, you may be thinking in terms of academic work or school, but online coaching is broader than that.
Is there knowledge that you have or an experience that others would be willing to pay to learn?
For example, have you successfully applied for visas and you see others struggle with it?
Do you know how to write CVs that get people called for interviews? Or it could be that you can make organic products from start to finish.
You can teach people how to become experts in these things too and charge them a fee while at it.
Best online businesses that pay daily in Nigeria 2023
How can you make money daily with this online business?
Use platforms like WhatsApp or Google Meet as your teaching medium. Send messages to your contacts across all social media about your coaching program and time.
Create course tools like recorded videos, PDFs or other materials which you can sell additionally to your students and make money.
Make sure you do all the needed research before your program so that you can give value to your customers.
Put the interest of your customers first, not just the money you want to make. Make sure you provide answers to their questions and concerns so that they can always refer others.
How to start an online business that pays daily in Nigeria 2023?
If you want your online business to be successful and grow to make you real income, there are some steps you need to take before starting your business.
Make your research before starting an online business
Before jumping into an online business, do your findings. Ask yourself, do people really need the services or products I would be offering?
For example, if you want to go into affiliate marketing, what products do you want to do an affiliate for? Is it fast-moving enough? If not, then you'll be shooting yourself in the leg.
Will people be willing to pay to get the services or would rather have it for free? It's one thing for people to want your services, it's another for them to want your services and even pay for it.
Have an online strategy for growth
You need to have a strategy for growth. If you want to grow your online business into a sustainable business that makes you money daily, you need to have a strategy for growth.
How do you want to grow your business? How do you want to increase the number of your customers? Will you build your email subscribers or run adverts monthly?
For example, if you want to start a blog, how would you grow it? Through SEO based content? Through email subscription or other means?
Get ready to put in the work
Online businesses are not make-money-quick schemes. You need to put in a lot of effort and hours of work before getting the results.
Don't expect to start making loads of money when newly starting a business online, give yourself some time to grow, and don't allow anyone to pressure you.
Other frequently asked questions about the best online businesses that pay daily in Nigeria 2023 are?
What is the easiest business to start online?
Selling items on e-commerce websites, teaching people a skill you know online – via WhatsApp, investing in cryptocurrencies, drop shipping, and making money from TikTok are some of the easiest businesses to start online in Nigeria.
How can beginners make money online?
Beginners can make money online by starting some easy online businesses like blogging, starting a YouTube, freelancing, selling products online on websites like Jumia or Konga or even becoming a social media influencer.
How can I make money online without paying anything?
Start an online business like dropshipping. Get images of items that you can sell. You don't need money to buy those items, just their images, Get the products from manufacturers and display it on your WhatsApp and other social media. Once you get a buyer, the manufacturer will deliver it.
There you have it on the best online businesses that pay daily in Nigeria 2023.  As always, if there is anything I didn't touch on in this post, feel free to let me know in the comment session.
Also, let me know if there is anything you want me to talk about in the blog or my YouTube channel.
Follow us on Twitter and Instagram. Subscribe to my YouTube channel and don't miss out on our awesome content there.
CHEERS!
Do you want to make money right from your campus and start building a successful life from school?