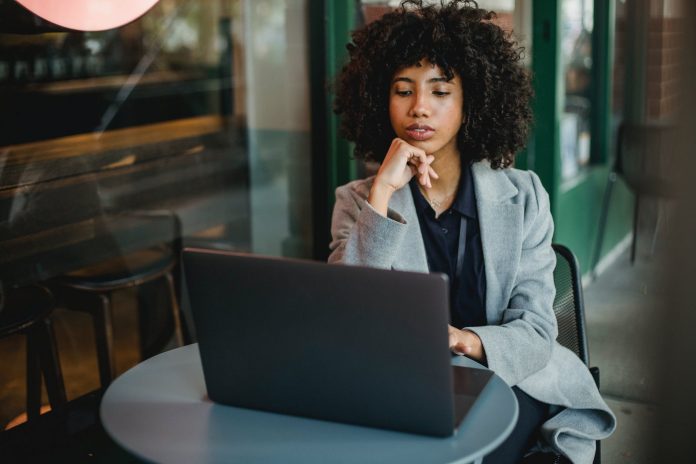 Best online businesses for students in Nigeria
We'll look at the best online businesses for students in Nigeria in this article.
If you are a student in Nigeria, these business ideas I'll share below would interest you.
At the end of this article, I will give you a free bonus of some 31 Best Jobs for Students in Nigeria. So, do well to get this free list at the end of this article.
Without further ado, Here we go!
Best online businesses for students in Nigeria
Sell on creative market places
One of the hottest online business ideas you can explore is to sell your creative digital skills online.
Your creative skill could be anything from graphic design, video animation, whiteboard animation, photoshop editing, WordPress development, mobile app development, social media content creation, game development, content writing, etc.
If you have any of these top-selling skills or others, you are in line to make lots of money – in dollars – from offering such services on some of the top online marketplaces for freelance services.
Online marketplace for freelance services are platforms that bring experts and those looking to hire experts together.
Some of the top-paying platforms you should consider are:  Fiverr, Upwork, Toptal, Simply Hired, PeoplePerHour, Aquent, Crowded, The Creative Group, and many others.
You can make anything from $5 up to $100 by completing just one task on any of these platforms.
If you don't have any of these skills, I really encourage you to enroll to learn them so you can soon start monetizing your skills.
You may want to visit these websites to enroll if you want to learn any of these skills. Coursera, Udemy, Udacity, Skillshare, Edx, etc.
Sell financial products
Another one of the best online businesses I eagerly will recommend for students in Nigeria is selling financial products.
A financial product is an instrument in which a person can either make a financial investment, borrow money or save money.
If you are a student who is passionate about financial education or teaching people personal finances, you can monetize this knowledge and start earning from it.
You can sell insurance, mutual funds, and business and personal loan packages online like an offline agent.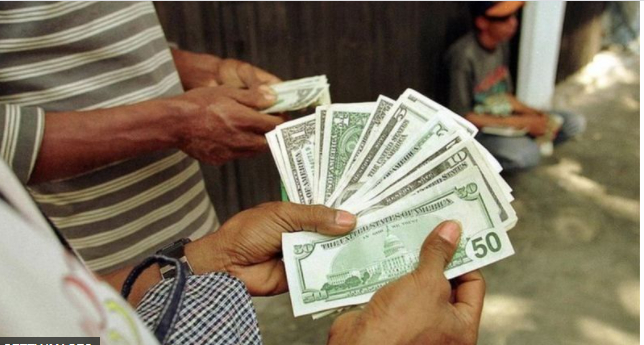 Top banks and other financial service providers would readily share a commission with you if you get the customers or leads.
To start this business as a student, you may want to create a platform like a simple website where you provide financial services information to users and help them find suitable financial products that you can sell to them.
When they buy these services, let's say they make a financial investment like share, you get paid some commission from the platform they use.
You may want to start by learning some of the best ways to invest in Nigeria.
Virtual assistant
Lots of busy business owners and individuals need help in handling some of their busy daily tasks, but they may not be able to hire a personal assistant for now.
A good alternative for these people would be to hire a virtual assistant who would not only get things done faster but more effectively and at a more affordable price.
As a student, you can offer virtual assistant services to these business owners and busy people and charge them for your services.
Some jobs of a virtual assistant may include answering email, booking appointments, and other non-personal tasks that a busy person may not have time to do.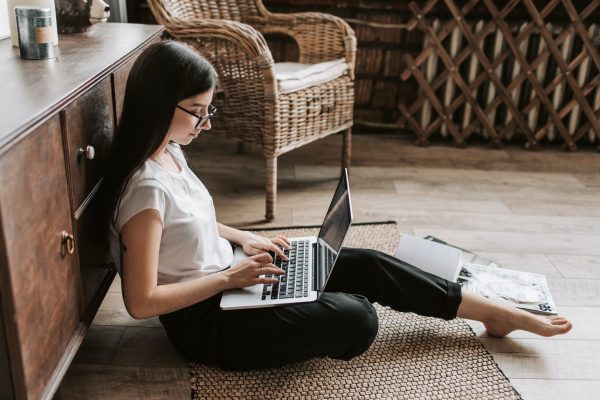 This is one of the online businesses that are best in Nigeria that you should really explore.
You may not know how to find job opportunities like virtual assistant. No worries, set up a social media account like IG and get yourself free publicity there.
Better still, go on LinkedIn, find prospective clients, and shoot them a message.
Make sure to position yourself well by having an attractive profile among other things.
Start a podcast channel
Starting a podcast channel is one of the best online businesses for students in Nigeria that I can recommend, especially if you are the type that loves to speak.
See Also: How to become an OAP in Nigeria
A podcast is a series of spoken word digital audio files that a user can download to a personal device for easy listening.
Podcasts are becoming very popular in Nigeria as it is in the US, and this is the best time to create your own channel and gain prominence before it becomes  oversaturated.
If you are interested in this business, you can use our comprehensive guide to starting a Podcast channel in Nigeria to start.
Related: How to make money from a podcast in Nigeria.
Forex and crypto trading
Let me break this down for you in case you are not too familiar with these terms. Forex or foreign exchange is easily the largest and most liquid market in the world.
It's a global and decentralized platform for people to trade the world's currencies – all currencies.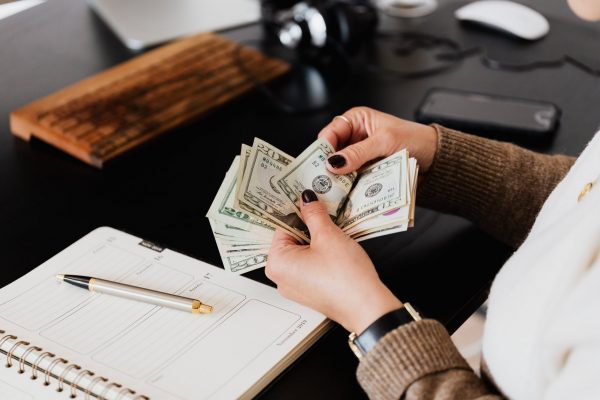 Forex is one of the hottest trades right now. However, you need knowledge and a good understanding of how the foreign exchange market works.
You can make thousands of dollars in trading different currencies online in this business even as a student.
As I said, this business is highly profitable but equally requires deep knowledge and is also high risk.
If you would love to taste the waters of this business, knowledge of the subject matter is required. I will also advise that you start this business with little money when starting.
Cryptocurrency is just a more digitized version of forex. It is also called digital currency.
It's a business that allows customers to trade cryptocurrencies or digital currencies for other assets, such as conventional fiat money or other digital currencies.
Exchanges may accept credit card payments, wire transfers, or other forms of payment in exchange for digital currencies or cryptocurrencies.
Just like forex, versed knowledge of how cryptocurrency works need before you invest in this business.
Sell products online – E-commerce
If you ask me what kind of online business is appropriate for a student in Nigeria, selling products online would be my answer.
For one thing, selling online require little or no time commitment other than you listing your products on some of the top e-commerce platforms in Nigeria.
You'll need to create a profile (like your online shop) on any of these platforms or more and display your goods.
Once the products you love to sell are listed on any of these e-commerce platforms with attractive images, you can rest, assured online shoppers will buy the products.
The platform will take a little fee from you on each sale and the rest of the profit will be yours.
Once you get an order, you may use a delivery service to fulfill the order.
Alternatively, you may want to leverage dropshipping where you don't need to stock any products at all just use a manufacturer or retailer to get products directly to customers. More on this later.
I'd recommend starting with any of these fast-selling products in high demand right now.
Best online businesses for students in Nigeria
Sell stock photos
Do you love taking pictures or recording footage? Then, you can start making money as a student of the beautiful, clean pictures you take.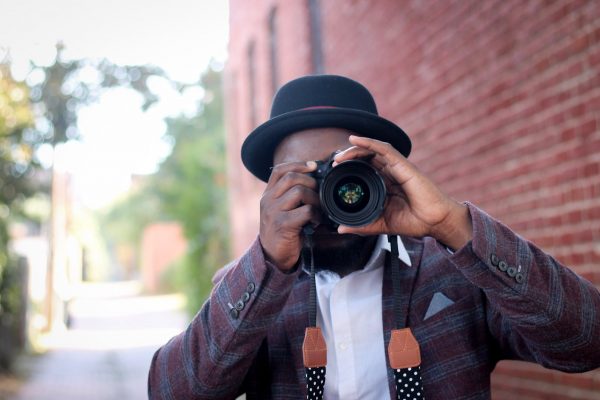 Did you know that there are tons of sites that allow you to upload your stock photos and footage?
These websites have millions of users already, and when someone licenses or uses your photo, you get paid.
Some of the biggest stock photography websites include Shutterstock and iStockPhoto.
This is another online business that is suitable for a student in Nigeria.
Sell clothes of Depop
Do you want some extra money in your pocket and more space in your closet? Then, Depop is where you should be looking to make money as a student.
Depop provides a mobile marketplace that enables individuals to buy and sell their items on iOS and Android platforms.
It's hard to think of a downside to selling your old clothes online, and sites like Depop make it all so easy.
Professional niche blogging
Arguably, one of the best businesses for students in Nigeria is blogging.
As a blogger myself, I can testify to it the fact that blogging is one of the coolest ways of making money online till tomorrow.
Even though YouTube and other video content platforms are becoming really popular, blogs remain the basis or foundation of online search results.
People will ever continue to read blog posts.
Hence, the reason you should your own niche blog. A niche blog means a blog with a particular focus, not a blog that is a jack of all trade.
In case you'll love to start niche blogging, our list of the best niche blog ideas will get you started on the right path.
To monetize and make money from your blog, check the top kept secret of starting a blog that makes money in Nigeria.
Start a YouTube channel
Whether you simply wish to earn on the side as a student or develop your underutilized speaking skill or simply create a platform where you give expression to your feelings and lifestyle, YouTube is the best platform to project yourself out there.
The platform allows you to get seen by people from everywhere in the world for being you, and in the end, if you do so well at it, you get paid. Now, isn't that cool?
You can also grow your YouTube channel into a business as a student in Nigeria.
According to a new report by hootsuite.com, YouTube has over 2 billion users worldwide as of now.
From these numbers, it is obvious that YouTube is the right content creation platform you should capitalize on right now if you want to make money as a student.
You can use our Beginner's guide on how to start a YouTube channel in Nigeria to start YouTube and soon, start earning in foreign currency from you're your channel.
Sell digital products
A digital product is any product you sell online that doesn't have a physical form or substance. You can't hold a website theme in your hand, smell an e-book, or taste a software program
Students looking to earn by the side might want you to look into creating and selling some online products as a viable business for students.
Digital products have many advantages over their physical counterparts, especially for the entrepreneur who sells them.
Inventory never becomes an issue (either in surplus or deficit)
You don't have to find a place to store your products
Customers can, in most cases, receive the product immediately upon purchase.
There aren't any costs related to materials or assembly
Some of the most profitable digital products you can sell are:
Online courses: An online course is just like an in-classroom course except that you teach online via text, video, and audio assets. You can also sell E-books, photography, music, research and data, recipes, Apps, etc.
Become a brand influencer
Most likely have heard of the word brand influencer. Being an influencer for a brand and helping them project their brand has become a thing in the Nigerian marketplace today.
Social media is awash with small, medium, and celebrity influencers championing different brands and promoting them to their audience.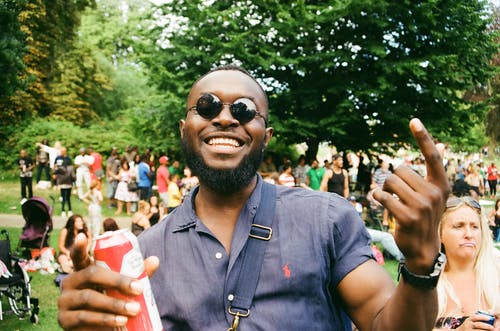 In other words, becoming a brand influencer of social media is big deal now, there is a lot of money to be made in the space.
See Also: How to promote your business on Instagram
I can imagine you thinking, "how can I become an influencer when I don't have enough followers". Calm down.
You see, the thing is, you do not really need to have very huge followers to attract some brands. These days, most brands are interested in engagement not reach.
That is, they are looking for people whose audience engages with the order of their post than people with millions of followers who would not engage with a post.
So, some brands don't mind working with mini-influencers who have a smaller but engaged community of audience who can see, engage and possibly patronize their products and services.
They just need to know that you have some followers, you are consistent and you have a unique style and message that they identify with.
So, as a student with some followers, you may tap into this opportunity and start building your profile as an influencer. Start with small brands as you too are just growing.
Check out our guide to becoming a social media influencer in Nigeria for a full download.
Offer SEO services
SEO simply means Search Engine Optimization and it means improving the quality of web content so that it can become more visible on search engines like Google.
If you are a search engine optimization expert, you can help businesses and web owners get more traffic on their website which will translate to more leads and money for them.
You may need to spend a few weeks learning this skill. There are many online courses on SEO and SEM (search engine marketing). Some of such courses are even free.
As a student, you can combine this business with your academics work without any disturbance and make good money helping businesses grow.
See also: How to make money from SEO skill in Nigeria
Best online businesses for students in Nigeria
Start a dropshipping model
Talking about which online business is best for students, I'll strongly suggest dropshipping business.
Dropshipping is similar to selling online as I discoursed above.
It's a business model whereby instead of buying a large amount of inventory, you can partner with a drop shipping supplier (manufacturer) or wholesaler and list their merchandise for sale online i.e., websites, Instagram, or Facebook.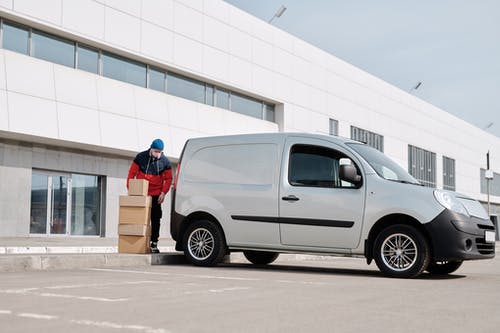 When you receive an order, you forward it to the supplier for fulfillment (supply to the customer), the supplier will ship (or transport) the product directly from their warehouse to your customer, and charge you only for the price of the shipped item.
You send your drop shipper the orders that come in, paying the wholesale price for each order.
Whatever prize you sold for the customers will be deducted from the wholesale price and that's your profit.
You see that this business is perfect for a student, right?
Become a video editor
Video has emerged as one of the internet's largest (and most profitable) forms of content. People can't get enough, which means there's a high demand for skilled video editors.
Plus, you can learn the necessary skills on your own (no degree required).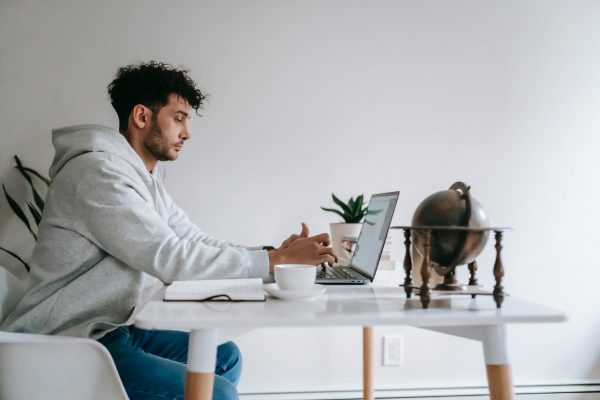 First, you need to learn the basics of video editing. Then, you'll need access to quality video editing software such as Adobe Premiere.
Next, you'll need to put together a video editing portfolio. You can do this with free work for friends and family, or your own short film projects.
Finally, you can start pitching your services to clients on different social media platforms.
Invest Your Time in Graphic Design
Ever saw a beautiful sales page or a website design that really jumps out at you? That's all due to a graphic designer.
As a student, one of the best online businesses you can do online is to become a graphic designer.
Graphic designers are basically visual communicators. They design web pages, sales pages, logos, and really anything else that needs to look sharp.
To be a great graphic designer, you don't need to be great at drawing, you don't need a college degree, and you don't need to buy a fancy expensive computer.
But you do need to be a visual thinker, you do need to specialize in something, and you definitely need a portfolio.
Create WordPress Themes and Sell
More people are establishing their presence online by the day.
For this reason, the demand for WordPress themes and website templates continues to rise.
Do you have a talent for designing websites and HTML coding? If so, you can make big bucks from creating attractive website themes.
Create them and then sell them on marketplaces online like ThemeForest and TemplateMonster to generate a nice passive income for yourself depending on just how talented you are.
Now, as I promised at the beginning of this post, I will share with you some hot jobs available for students online. Here we go.
Telemarketing job, Online customer representative, Virtual assistant job, translation job, editing job. Find more jobs for students and how to get them here.
ROUNDING UP
That's it on the Best online businesses for students in Nigeria.
As always, if there is anything I didn't touch on in this post, feel free to let me know in the comment session.
Also, let me know if there is anything you want me to talk about in the blog or my YouTube channel.
Follow us on Twitter and Instagram. Subscribe to my YouTube channel and don't miss out on our awesome content there.
CHEERS!
Do you want to make money right from your campus and start building a successful life from school?