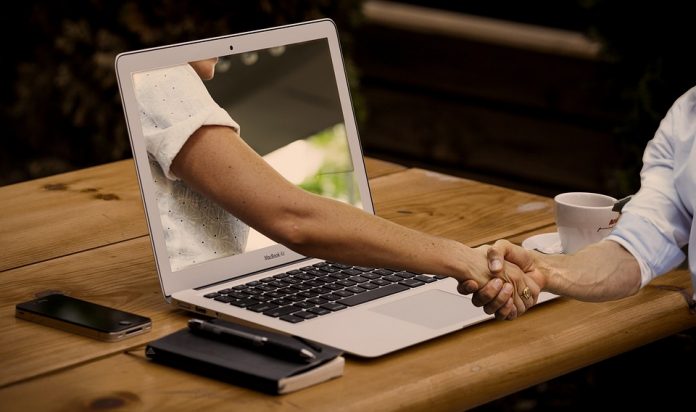 Best Online business ideas for students in Nigeria
Are you a student in Nigeria and you are searching for an online business opportunity or idea with a low capital set up that you can start in school? Then, this post is intended for you.
In this article, we'll discuss the best online business ideas for students in Nigeria that an undergraduate can easily do.
Internet usage in Nigeria is at its high. As indicated by a report by NCC in June 2017, Nigeria has more than 91 million internet users out of a populace of 184 million.
In fact, 85% of these users access the internet from their mobile phones.  In this time of high technological usage, the internet is the hub of making money. That's why you need to tap into making money online daily in Nigeria.
Anybody with a mobile phone or PC that has an internet connection can start making cash online with practically zero capital investment.
See Also: Best Affordable android phones below 50k for students in Nigeria
Let's consider twelve of the top ways to make money online as a student with little to no capital.
Best Online business ideas for students in Nigeria
Read through carefully to learn how you can get started immediately.
E-Commerce Online Business
You can sell things on the internet and get paid.  All you need is a website. Once you create your website, you can list items and begin selling them.
It doesn't cost so much money or technique to create a simple website these days.
These easy steps on how to create a website in Nigeria will help you get started.
As you build traffic and attract visitors to your website, your sales will improve. But the truth is, it's very challenging to build enough traffic for your website to get noticed and for you to make sales.
Again, there are so many other big people who own websites and have money to push it. So, I'll advise you to do it the easier way.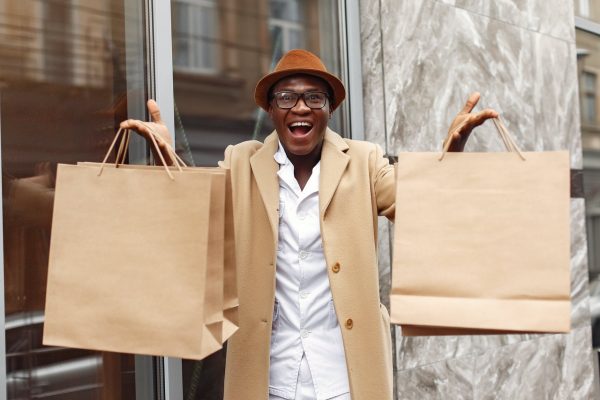 There are numerous sites online that will help you sell your product for just a token fee.
All you need to do is search for these best e-commerce websites in Nigeria and see the one that best fits your business.
Here is a list of the best products you can sell to a student in Nigeria.
Blogging business
One of the best online business ideas for students in Nigeria is blogging. This is personally one of my favourites to make money online business ideas.
As a student, you can start a blog on a niche of interest that you have some knowledge of and write great content that is useful to your website audience.
I would strongly recommend starting a blog on blog subjects that is in high demand by many people. Here are 101 blog topics you can choose from.
When you start getting up to 300 visitors daily, then you can apply for the Google AdSense program. Google AdSense Program is the easiest of the many ways you can make money from blogging in Nigeria.
Once accepted to earn from Google AdSense, you can begin making anything between $100– $150 every month for a start, with even more earning as you build your audience.
Do you see why blogging is one of the best online business ideas for students in Nigeria?
As I said, there are other ways you can make money online from your blog. They include:
Information marketing
Sales of digital product
Paid membership and a lot more
Direct adverts and sponsored posts.
Online Ad Agency
On the internet, there are advertisers and publishers. Advertisers are the organizations promoting their products or services and publishers are website owners who own websites where these promoted goods can be shown.
In case you are good at speaking with individuals, you can make lots of money from ad agencies.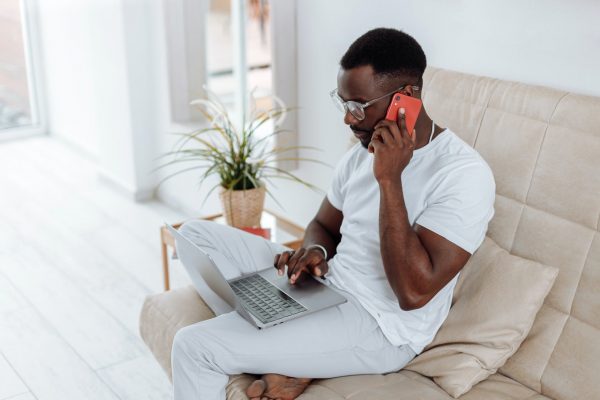 All you have to do is make a list of advertisers and offer contributions to promoters dependent on special packages.
In no time, once you start getting sales, you will be making a lot of money from what you do. This is quite easy but very technical.
You must therefore possess some skills before you can make money from this idea.
Social media manager
This is another very good online business idea for students in Nigeria.
Did you know there are a large number of high-profile individuals, little or small businesses that need individuals like you to handle their social media accounts?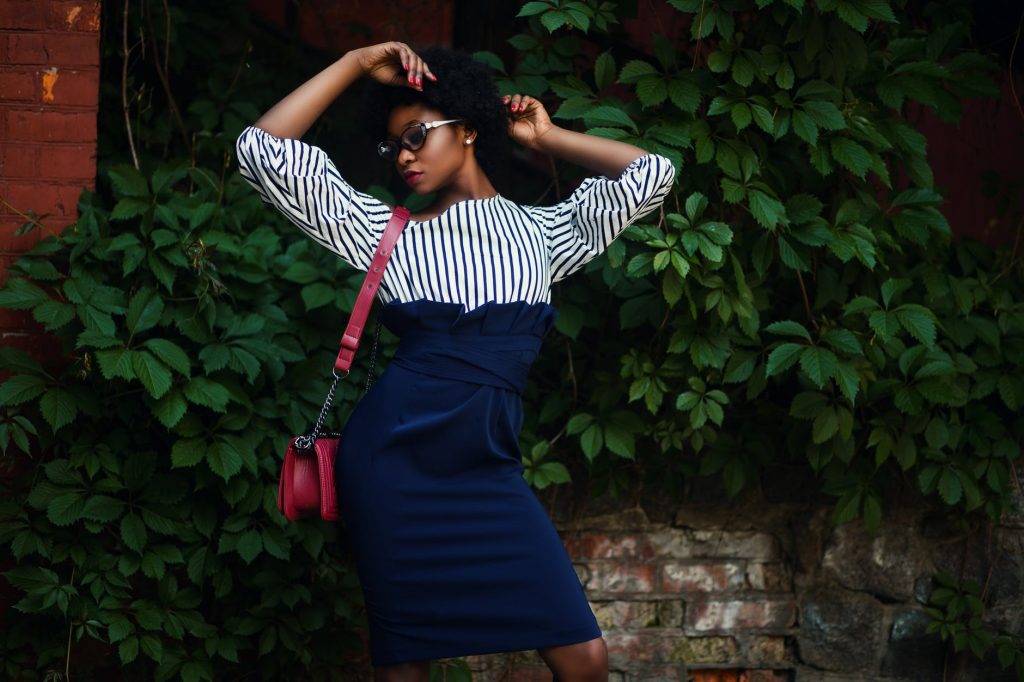 You can earn $50 to $300 monthly for managing one single account.
All you need is to simply acquire the needed digital skills that will help you deliver efficiently and grow your clients' social media accounts.
You can make a great deal of money as a student from just managing your social media account while still in school.
Sell Photos Online
Are you good at taking beautiful unique pictures? Does it come to you naturally to capture memories beautifully and effortlessly?
Then, this could be one of the best online business ideas for you as a student.
There are many photograph-sharing platforms where you can transfer your clean, beautiful photos and get paid each time someone buys your image from these platforms online.
Online Teaching
As a student in Nigeria, you can also make money by teaching online.
Make short 5 – 10 minutes videos on themes that you have knowledge about such as programming, graphics, SEO, digital marketing, etc. Then, you'll upload your skill as content on web-based learning platforms like Udemy, Skillshare, and Teachable.
You can share your knowledge in form of videos, audio, PDF, and other formats based on the one you are most comfortable with.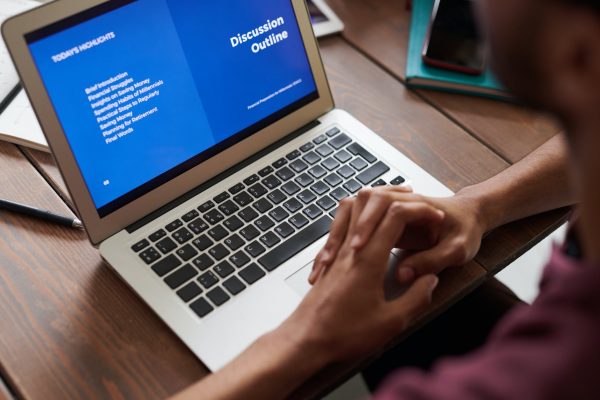 The next question on your mind right now would be, how do I make money from this idea? This is quite simple.
For every student that enlists for your course on those platforms. So, the major secret with this online business is simply your skill.
You must possess the skill you want to teach others. If you do not have the skills and knowledge, then it will be hard to get started with these online business ideas.
And whatever skill you want to teach must be one that is quite in high demand. Once the skill is in high demand, you will stand a chance of making more money as more people will subscribe to your course.
Forex and Crypto Trading
There is no hot business than Forex trading business in Nigeria at the moment. If you have a good understanding of the trade market.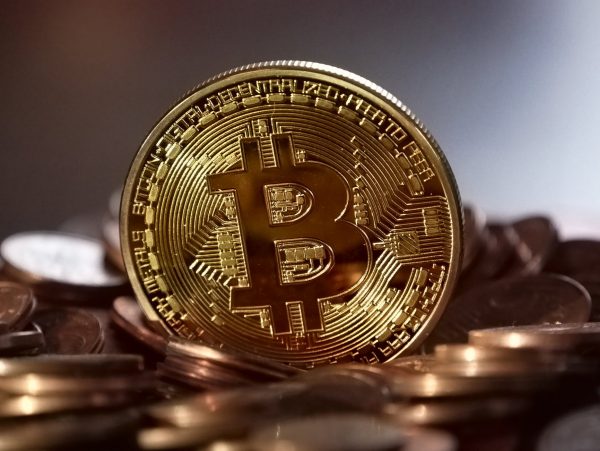 People make huge numbers of dollars in trading forex and crypto on the web. It's not fitting for everybody due to the high risk involved in the business.
If you are interested in starting this business, then you would need to gain the knowledge and proficiency in this business totally.
And you would start with little quantity until you mature.
Affiliate Marketing
Another very good online business idea that I'll advise for you as a student is Affiliate marketing.
Affiliate marketing is a process where an affiliate earns a commission when they market another person's or company's products.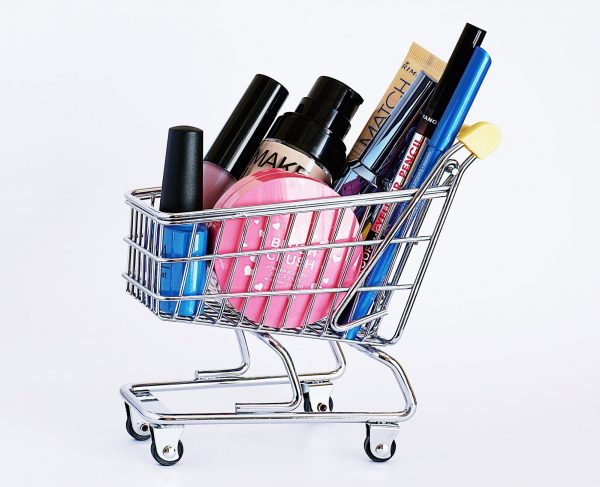 An affiliate is a person whose platform is used to market another company or person's product.
You can use your website, blog, YouTube channel, Instagram, and other social media platforms to promote the products you are serving as an affiliate for.
You're basically paid for promoting new customers and clients to different organizations on the internet.
A lot of Nigerian youth have made millions from affiliate marketing and you can too.
As I said, all you need is to get a platform where you can promote the products you want to get a commission for.
The best part of affiliate marketing is that you can promote an unlimited number of products. That is, you can promote more than one product and still make good money from them all.
This method has worked for many students, and it can also work for you too.
In this blog post, I explain in detail how you can become an affiliate marketer and make money from affiliate marketing.
Paid Content Writing
Like never before, the interest in freelance writing has been on the increase. This particular business idea for students is very similar to starting a blog.
But there are a few notable differences. Assuming you are good at writing and creating well-written blog content, this is a very fantastic business idea for you.
If you are able to secure a paid content job for some of the blogs in Nigeria, you can earn $50-$100 monthly or more based on how many articles you can write.
One thing you need for this business is the skill to write professionally and use good grammar and have a little knowledge of SEO.
You can get these jobs by searching for blogs and writing them directly.
You could also go to freelance marketplaces like fiver and start bidding for jobs while waiting for a reply from customers.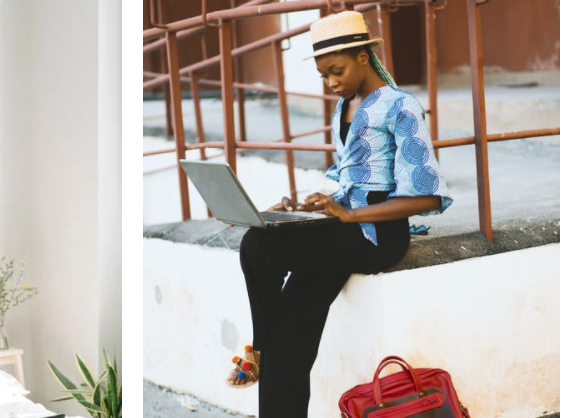 All you need for freelance writing is simply your phone or laptop and internet connection.
With these, you can get started making money almost immediately without any investment.
Freelance writing is certainly one of the most popular and easy ways to make money online in Nigeria as a student.
Virtual assistant
Lots of busy business owners and individuals need help in handling some of their busy daily tasks, but they may not be able to hire a personal assistant for now.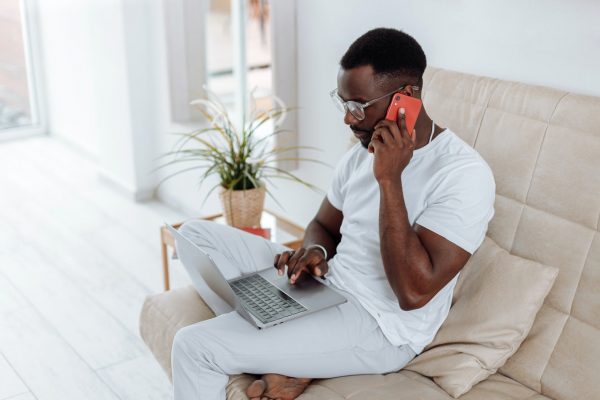 A good alternative for these people would be to hire a virtual assistant who would not only get things done faster but more effectively and at a more affordable price.
As a student, you can offer virtual assistant services to these business owners and busy people and charge them for your services.
Some jobs of a virtual assistant may include answering emails, booking appointments, and other non-personal tasks that a busy person may not have time to do.
This is one of the online businesses that are best in Nigeria that you should really explore.
You may not know how to find job opportunities like a virtual assistant. No worries, set up a social media account like IG and get yourself free publicity there.
Better still, go on LinkedIn, find prospective clients, and shoot them a message.
Make sure to position yourself well by having an attractive profile among other things.
Start A Startup
There could be no more excellent time than this for a startup. A startup is simply a small business leveraging technology to satisfy its customers.
You can discover many new companies day by day in nations like Nigeria, USA, India, and South Africa.
If you are passionate about solving a problem or you want to start your own small business, you may want to start it. Here are ways you can come up with start-up ideas.
If the idea is worthwhile, you can start nurturing it while you are still in school. Capital or funding is never an excuse.
These days, there are many ways you can raise money for your start-up.  When starting a business in school, make sure you avoid these common mistakes that cause businesses to fail in Nigeria.
ROUNDING UP
As always, if there is anything I didn't touch on in this post, feel free to let me know in the comment session.
Also, let me know if there is anything you want me to talk about in the blog or my YouTube channel.
Follow us on Twitter and Instagram. Subscribe to my YouTube channel and don't miss out on our awesome content there.
CHEERS!
Do you want to make money right from your campus and start building a successful life from school?
That's it of the best online business ideas for students in Nigeria.