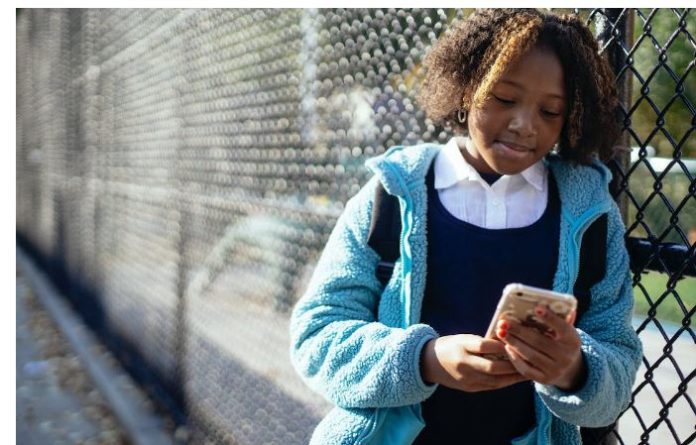 Digital Bank Apps in Nigeria in 2023
Recently, we've received a lot of requests to talk about some of the best digital bank Apps in Nigeria in 2023. So, here we go.
Today, I'll show you the leading Apps in Nigeria where you can seamlessly do all your savings, investments, money transfer, spend tracking, online payments, and many more.
If you are looking for convenience, lower charges and a wide range of offerings and possibilities from the comfort of your home, you should pitch your tent with any of these digital Apps below.
Rubbies Digital Bank
V-by VFS
Kuda
Alert
Sparkle
Eyowo
Fundall
Mint
One Bank
Rubies Digital Bank
Rubies provides the complete digital banking experience you'll love via web, mobile app and USSD.
See Also: Best Bitcoin Wallets in Nigeria
Their services starts from giving you the freedom to choose your account number, get a free debit card delivered to you at no cost and many cool features.
Other perks and features of Rubbies include but not limited to: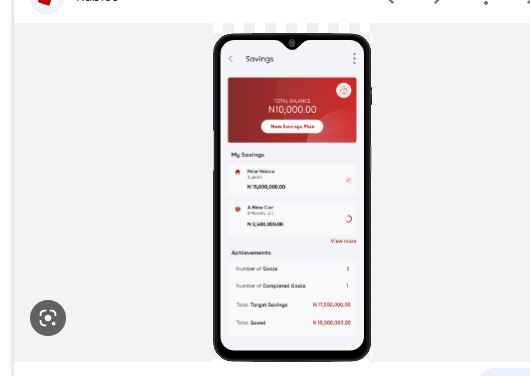 You can request and split bills with people
You can invest your money with the Rubies app
You can loan a friend with Rubies, with set interests and reminders
You can access Rubies Invoice – this is for small business owners
It is quite easy to open an account on Rubies once you download the App.  The Rubies App is available on Android and iOS devices.
Kuda
Kuda remains one of the best digital bank Apps in Nigeria in 2023. It is the money App for Africans.
Since launch is 2019, Kuda has constantly been in the news, mostly for good. The startup has also steadily increased their user base.
See Also: How to make money on TikTok in Nigeria
Also known as Kuda Technologies, Kuda is a fintech company operating in Nigeria and the UK. It was founded by Babs Ogundeyi and Musty Mustapha.
So, this is how it works.
Kuda has a microfinance banking license from the Central Bank of Nigeria. Features and benefits include but not limited to.
The digital bank runs entirely on your phone (with an internet connection) and they'll deliver your debit card to any address in Nigeria.
They'll give you 25 free transfers every month if you sign up with your Bank Verification Number (BVN).
Extra transfers will cost you 10 naira each
Kuda also gives overdrafts, and you'll be eligible to take an overdraft if you use your Kuda account regularly.
If you sign up with your name, phone number and BVN (Bank Verification Number), you'll get an account limited to a maximum balance of 300,000 naira, a maximum deposit of 50,000 naira at a time and a maximum transfer of 50,000 naira at a time.
If you add a government-issued ID (like your driver's license, national ID card or international passport) to your Kuda profile, we'll remove those limits from your account.
Alat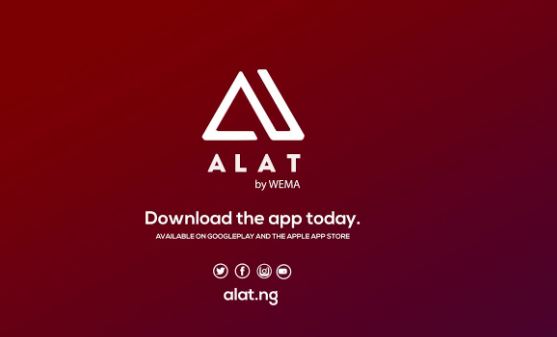 Alert is one of the foremost and leading digital bank Apps in Nigeria. It is owned by Wema Bank. The App helps you to take control of your money.
See Also: How to make money on your phone in Nigeria
With Alert, you can open an account and manage your money without ever going to a branch. The app also gives you access to exclusive group and personal savings, a free debit card, lifestyle benefits and up to 4% annual interest.
When you open an Alert account on the App, you will also have access to the following benefits:
Pay on international sites with your card
Get personal loans
You now have more banking power within reach, wherever you can connect to the internet
Save money with ALAT card discounts on your everyday needs
With Alat, you can also apply for a loan without a paper work, no visitation to any physical location and response time between acceptance of offer and loan disbursement is in minutes.
V by VFD
See Also: Best businesses to start as a student in Nigeria
With a V account, you can enjoy a streamlined digital and mobile banking experience, with ease of access to your accounts, swift and secure transfers, withdrawals and bill payment.
VFD Microfinance Bank is a fully digital bank with headquarters in Lagos, Nigeria. The VFD Microfinance Bank is a subsidiary of VFD Group a proprietary investment company.
You can bank on this digital bank platform for your fast and seamless financial services. You will enjoy some of these features on the V App.
Their budget feature allows you to add limits to your daily, weekly and monthly spend, and tracks the progress for you as well.
Scan transaction with QR Code: This feature wipes out the need for excuses to sending or receiving funds. It allows users to make transfers or receive payments by scanning a QR code.
Multiple beneficiary transaction: Send money within a single transaction to many recipients in one click.
Joint Accounts: Couples can synchronise their budgets and expenditure to achieve financial chemistry with V's Joint Account.
Best Digital Bank Apps in Nigeria in 2023
Sparkle
Sparkle digital bank allows you to explore better ways to save, make payments, and manage your money whenever you want, wherever you are.
Sparkle Microfinance Bank is licensed by the Central Bank of Nigeria (CBN). All deposits are insured by the Nigerian Deposit Insurance Corporation (NDIC).
See Also: Legit online businesses that days daily in Nigeria
Here are some of the wonderful features of Sparkle:
Keep track of what you spend, when you spend and how you spend. Get the daily, weekly and monthly breakdown of your expenses and find out which habit you feed the most.
Send, request money, or split bills with friends and family instantly, whether they are sparklers or from other Nigerian banks.
Make secure and easy purchases online and in-person with Sparkle physical and virtual cards. Have your physical card delivered right to you anywhere you are in Lagos, Nigeria, etc.
Eyowo
Eyowo is a CBN-regulated bank that unifies all the financial tools you need to pay, receive, budget and save money in one place, also providing you with the safest card in Nigeria in partnership with Mastercard.
It ranks as one of the best digital bank Apps in Nigeria in 2023. When you download the App on iOS or Android, you'll enjoy the following interesting features on the platform.
These are some of the features you'll enjoy on your eyowo digital bank App.
There are no-PAN, no-expiry-date cards that protect you and your money from fraud.
You can get insights on your money: how you spend, what you spend, where you spend, and why you go broke. Eyowo believes it's your business.
It's easy to open a business account with Eyowo to keep your personal and company finances separate. Effortlessly manage and track your spending for both accounts in a single bank.
You can save for your dreams. With up to 13% interest, why won't you save?
Fundall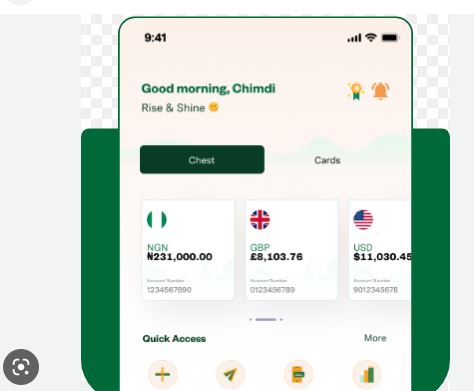 Fundall is another top digital bank Apps in Nigeria right now. They claim to be the financial partner everyone needs. Fundall is pushing for more inclusion by helping you reduce the cost, processes, and limitations to premium banking services.
Some of their interesting features are:
Send and receive money from anywhere: With just a few clicks, move your money across platforms without any risk.
Open multiple-currency account: You get to hold multiple currencies at the current exchange rate.
Cross-Border payments at great rates: Send and receive money in multiple currencies.
Mintyn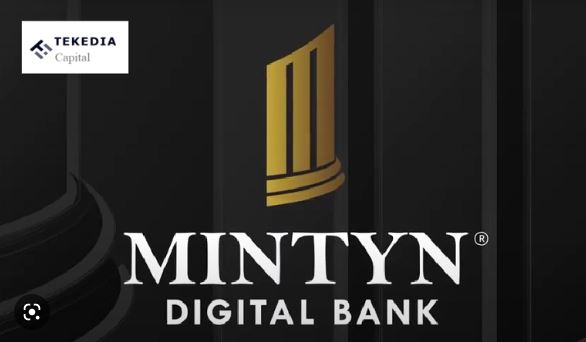 Mintyn Account is provided by Finex Microfinance Bank Ltd. It is a fully digital bank in Nigeria. Just to give a context so that you know that your money should be save with them.
With Mintyn you can do things like online money transfer, check your balance, manage bills, make investments, Shop for affordable groceries and manage savings in real-time.
Some of their features include:
Withdraw anywhere even without any ATM card.
24hrs Customer support.
Schedule transfers: Schedule payments even with zero balance.
Bulk transfers: transfer to many people at once.
One Bank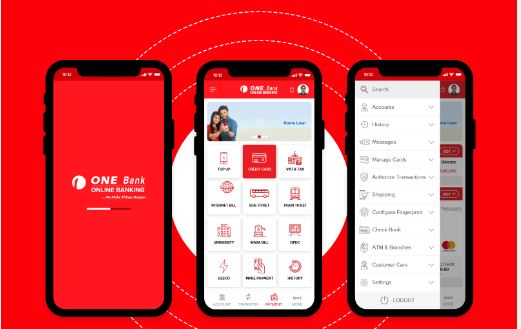 OneBank is a 100% digital banking app brought to you by Sterling bank. It offers you the ability to register and bank instantly and you can make payments, invest and borrow money, all in the app.
With OneBank, a customer can get everything done without entering a branch. You can self-onboard, enter your BVN, up load your documents and start transacting.
Some of their features are:
Stay in control and bank on your terms. Download, create an account and transact all around the world from the convenience of your mobile phone.
Stay ahead of the market and enjoy up to 100% returns on your Naira and Dollar investments via Doubble on OneBank.
You're unlimited and so should your funds. Transfer funds from your wallet or account to anywhere around the world within seconds on OneBank.
Staying connected is the new way to live. Pay for airline tickets, cable & internet subscription and buy airtime seamlessly and conveniently.
As always, if there is anything I didn't touch on in this post, feel free to let me know in the comment session.
Also, let me know if there is anything you want me to talk about in the blog or my YouTube channel.
Follow us on Twitter and Instagram. Subscribe to my YouTube channel and don't miss out on our awesome content there.
CHEERS!
Do you want to make money right from your campus and start building a successful life from school?