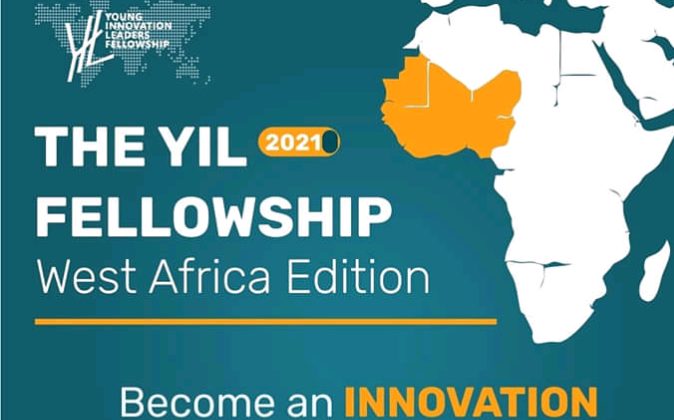 Applications are open for the Young Innovation Leaders Fellowship Program 2021. The YIL Fellowship is a four-month annual leadership immersion programme in innovation management designed to empower young professionals to attain their ultimate career dreams and inspire innovation in their spheres.
The YIL Fellowship is a unique opportunity to sail through your career as a champion. The main aim of the fellowship is to unleash human potentials and scale up excellence.
See Also: Apply for Millennium Fellowship Class of 2021
This is an opportunity for exceptional young professionals to train to become innovative leaders. In this fourth edition of the fellowship, candidates are expected to learn and use innovative tools to create solutions to societal challenges and eventually scale them up for real impact.
See Also: Apply for The IDEX Fellowship Program 2021
BENEFITS
Selected fellows will benefit the following from the four monthly fellowship Programme:
Learn how to create innovations from the Global Innovation experts
Participate in capstone projects and develop products
Access to Global Mentors in your field
Gain Innovation Management certification
Access to a great network of talented young professionals across the globe
Access to a full scholarship
See Also: Apply for Kashim Ibrahim Fellowship For Young Nigerians 2021
ELIGIBILITY
To be eligible for the program applicants must:
Applicants must be from West Africa and currently living in their country
Applicants should have a track record of academic excellence
Prior work experience is not relevant
Applicants must be between 20-30 years of age
Applicants should have a hard skill
ALSO READ: Apply for Photography Competition 2021
This application is a multi-stage rigorous process. The programme is exclusively for exceptional young professionals. All applications must be made online.
Deadline: 30th April 2021
Get updates on opportunities like this and other amazing content, follow us on our social media platforms: Facebook/ Twitter / Instagram /YouTube
Apply here
For more information visit the official website of Young Innovative Fellowship Program