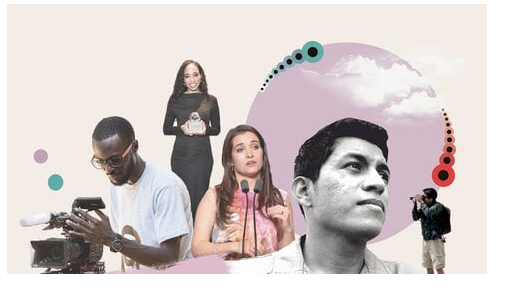 The Young Journalist Award – in partnership with the UK Foreign Press Association – is Thomson Foundation's annual journalism competition dedicated to finding and inspiring ambitious journalists from across the globe.
Now in its ninth year, the award enables journalists aged 30 and under, from countries with a Gross National Income (GNI) per capita of less than $20,000, to send in their best stories.
See Also: Nominations for the Most Enterprising Students in Nigeria now Open
Judges of the award look for stories that are revelatory, prompt public debate, and have led to, or have the potential to lead to, positive change in society.
In the year of COP26, the pivotal UN climate change conference, it is fitting that we should introduce an environmental component to our 2021 Young Journalist Award. 
See Also: Exxon Mobil Upstream Internship 2021 for Young Nigerian Graduates
Applicants will still be required to submit a portfolio of three stories and these can be a mixture of investigative pieces and human-interest stories.
However, we will be asking all entrants to ensure at least ONE of the three pieces submitted has an environmental focus.
Application Criteria
1. AGE: Entrants must be 30 years of age or under on 29th November 2021.
See Also: Apply for Lex:Lead Essay Competition 2021 for Students in Developing Countries.
2. LOCATION: For the purpose of this competition the "developing world" is defined as countries with a Gross National Income (GNI) of $20,000 or less. Entrants should be from a country that meets the GNI criteria and reporting from/in that country or, if not in their country of origination, in another country fitting the same GNI criteria. To find out if your country qualifies, please see here.
See Also: Apply for Generation Connect Video Pitch Challenge 2021
3. PORTFOLIO: Each entrant should submit a portfolio of THREE published or broadcast pieces of work produced in the 12 months preceding 10th September 2021 (the 12 months prior to the deadline for submissions).
At least ONE entry must have an environmental focus. Our free online courses in environmental journalism are available to help journalists investigate local stories and understand the environmental drivers behind them.
For more information, visit the official website of the Thompson Foundation Young Scholarship 2021.
Deadline: September 10th, 2021.