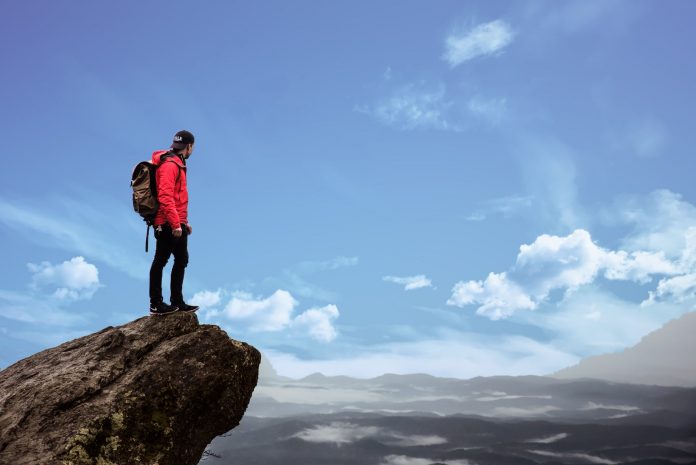 The Green Skills Innovation Challenge is now open for entries! Submit your application before 4th June 2021!!
Ashoka and HSBC are collaborating on the first-of-its-kind Green Skills Innovation Challenge.
This global innovation competition is open to social entrepreneurs in selected markets with ventures that equip individuals and communities with the skills needed to thrive in the transition to a green economy.
As we look towards a post-pandemic world, we have an opportunity to shape a recovery that leverages solutions that address the climate crisis and promote health, equality, and financial wellbeing.
See Also: Apply for NUTM Scholars Programme 
This Green Economy requires a workforce equipped with robust green skills—the competencies that allow individuals to step into new green jobs or transition aspects of their current careers towards jobs that will have positive impacts on the planet.
The Green Skills Innovation Challenge will award social entrepreneurs with funding. We're looking for social entrepreneurs with ventures which recognize:
See Also: Apply for GoGettaz Agripreneur Prize 2021
The power of multi-solving. Green skills can bring about an inclusive and sustainable future, solving the climate crisis along with social problems
Everyone is necessary. As environmentally harmful jobs are phased out, people's valuable skills can be repurposed towards growth sectors in the green economy
Young people are critical. With green skills, youth across the world will be able to jump into the green economy with confidence and thrive
Dates
April 5: Challenge opens (During this time, participants may submit entries, edit, and resubmit until the entry deadline)
June 4 at midnight UK time: Final entry deadline
June 5 –June 25: Application screening and feedback
June 28: Semifinalists announced
Early July to late July: Semifinalists can refine applications
Late July to late August: Second round of screening
September: Judges review and due diligence
September 30: Winner announcement
October to December: Funding and winner support
The Green Skills Innovation Challenge is a competition for social entrepreneurs who are equipping those most in need of opportunity with the green skills needed to thrive, ensuring that the transition to a green economy benefits all.
Location:
See Also: Apply for International Essay Contest for Young People
 Online
 Benefits
All applicants will:

Receive feedback from Ashoka and/or HSBC representatives

Semifinalists (up to 50) will:

Receive additional feedback from experts from HSBC & Ashoka
Be referred as semifinalists in the announcement communications
Access a webinar for semifinalists to connect with peers

The challenge will have up to 15 winners, with at least 3 being youth-led organizations. The Challenge Team will decide funding amounts awarded to each winner. There will be two award categories:

Most Innovative solutions:

Awarded to solutions with proven models who have the potential to begin scaling their impact
Winners receive and up to $20k cash prize plus support & mentoring from HSBC and Ashoka on how to scale
Available to general entrants and youth-led entrants
See Also: Apply for UNESCO Club Worldwide Youth Multimedia Competition 
Best early-stage solutions:

Awarded to solutions with highly innovative ideas which are still at an early-stage
Winners receive up to $15k cash prize plus support & mentoring to help develop their innovation
Available to general entrants and youth-led entrants.
 Eligibilities
You must have incorporated it as a non-profit, for-profit, or hybrid organization.
You must be over 18 by the time you apply.
If your product has not launched, you must have a business plan and MVP (prototype, pilot, or another proof of concept).
Entries will only be accepted in English (winners will be expected to engage in activities that require English proficiency).
Only one application per initiative will be accepted.
Employees of HSBC, advertising agencies, promotion agencies, and other service providers for this Challenge, their immediate family members (spouse, parent, child, sibling, regardless of where they reside) are not eligible.
Partners or initiatives that are already financed or supported by HSBC its affiliates, subsidiaries, or joint ventures are not eligible.
Application Deadline: June 4, 2021
For more information and application, visit the official website of the Changemakers Green Skills Innovation Challenge.
Follow us on Twitter and Instagram. Subscribe to my YouTube channel and don't miss out on our awesome content there.
CHEERS!
Do you want to make money right from your campus and start building a successful life from school?