Nigeria Student Venture Prize 2.0 unveiled
Student entrepreneurs to win N3million seed funding
The Nigerian Student Venture Prize is back and better. Organizers say participants in this second edition will be empowered with N3 million seed fund alongside requisite skills and mentorship to set up their business ventures.
Speaking in a media briefing with pressmen in Calabar, the convener of the programme, Mr. Elvis Bonface announced the unveiling of the second edition. Elvis said the Nigeria Student Venture Prize seeks to support individual students who have identified a significant opportunity, and whose ventures have the potential to create impact at scale.
He said the prize is not selective of what sectors or industries the innovations will be rooted or whether they are commercial, social, or have blended approaches.
"We are rethinking tertiary education in Nigeria with entrepreneurship to create opportunities and contribute in solving national problems. The Nigeria Students Venture Prize is intended to help these students accelerate and scale those solutions".
As the first and only student venture prize in Nigeria, the organizers of the Prize have invested time, resources and manpower to refine the Prize with three core distinguishing features; curricular, co-curricular and venture funding.
Speaking on the process of application. Elvis said, "To participate you have to be a student in any Nigerian higher institution or be a part of a group of students (maximum of 4 per team).
Once you meet this criterion, go to the application portal www.nsvprize.com and apply. The application period will run for 8weeks from September 1 – October 31 and we encourage every student to participate, as registration is free.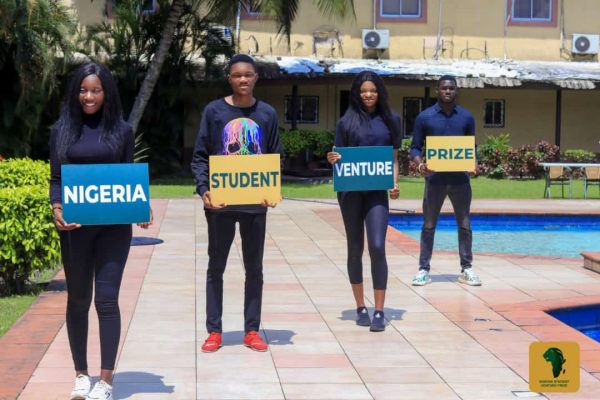 The convener said twenty (20) finalists will be shortlisted at the end of the application and camped for one week at a Bootcamp for intense training on different aspects of practical business education; understanding the business environment, consumer research, business plan/proposal development, digitization, and lots more.
"The Grand winner(s) will go home with N1, 500,000 prize money while the two first runner ups will get N1,000,000 and N500,000. Our winner this year will not be a local champion, she or he will be opportune to represent Nigeria at the University Startup World Cup for the first time and compete with over 100 international teams from universities across the world pitching for a chance to win 15,000 USD (approximately N7,500,000).
The Nigerian representative will also network with investors, mentors and other experts from both Denmark and China.
This year's event is sponsored by Africa Plus Partners, VBank, University of Sussex, AfriInvest, and Windsworth Hostel. The application portal is open and registrations are ongoing. To register, visit https://nsvprize.com/apply-now/
Deadline: October 31
For more information, visit the official website of the Nigeria Student Venture Prize.