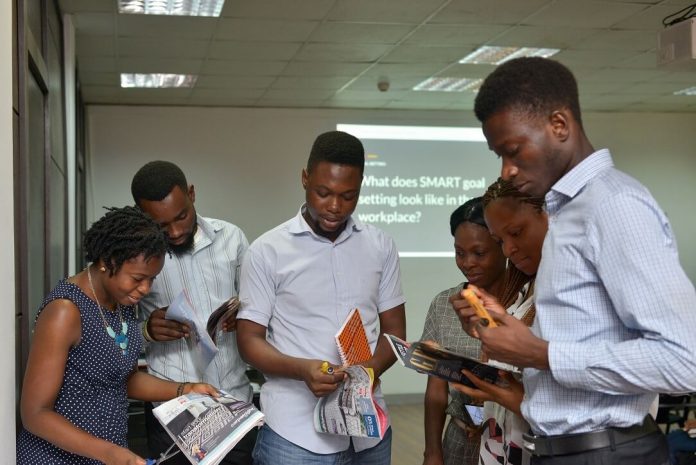 The 2021 application for Kashim Ibrahim Fellowship is now open. The Kaduna State Government introduced its inaugural class of the Kashim Ibrahim Fellowship in August 2018 with 16 Fellows from all over Nigeria participating in the one-year programme.
The Fellowship's objective is to develop and nurture leadership ability across Nigeria, with a specific focus on the promising leaders of the future.
The one-year Fellowship aims to create a network of high potential young Nigerians who are expected to rise to top leadership positions in the public sector and other spheres of activity over the next decade.
Also Read:  Apply for Photography Competition 2021
ELIGIBILITY
Nigerian
Age range 25-35 years (MAXIMUM AGE OF 35 WHEN THE FELLOWSHIP ENDS)
Graduate from an accredited University
Completed NYSC
Show some level of public interest orientation
COMPONENTS OF THE FELLOWSHIP
Kashim Ibrahim Fellowship comprises of four components, namely;
See Also: Apply for Global Tech2impact Mentorship Program 2021
1. Work Placement
Engagement in the work of the Kaduna State Government lies at the heart of Kashim Ibrahim Fellowship. Work assignments can offer unparalleled experience working with senior administration officials on ever-changing issues and challenges. Fellows will spend a year as full-time, paid assistants to senior Government House Staff, Cabinet members, and other top-ranking government officials in State Departments and Agencies.
See Also: Apply for MEET Africa Entrepreneurship Program
a. Job Assignments: Fellows responsibilities would range from supporting public service delivery, interagency meetings and designing and implementing state government policies, to drafting speeches for government principals to representing their agencies outside Kaduna State.
Fellows' assignments demand a capacity for quick learning and a willingness to work hard, often on issues outside of their area of expertise. Job assignments are made at the commencement of the Fellowship during "Placement Week".
See Also: Apply for Millennium Fellowship Class of 2021
b. Remuneration: Fellows will receive salary and benefits equivalent to that of a Special Assistant to the Governor. Kashim Ibrahim Fellows CANNOT receive compensation from any other source during their year of government service. Additionally, accommodation will be provided throughout the course of the Fellowship.
For more information and the application process, visit the official webpage of Kashim Ibrahim Fellowship 2021.
Deadline: March 19, 2021.