IBM Quantum is an industry-first initiative to build universal quantum computers for business, engineering, and science. This effort includes advancing the entire quantum computing technology stack, exploring applications to make quantum broadly usable and accessible, and growing the field of quantum computing.
With a worldwide network of Fortune 500 companies, academic institutions, researchers, educators, and enthusiasts, we are committed to driving innovation for our clients in the IBM Q Network and the Qiskit Community, while helping to build a diverse, equitable, and inclusive quantum workforce.
See Also: Apply for Google's Code Jam Worldwide Online Programming Competition
Scope
You will be part of a team whose mission is to grow the quantum computing workforce in a variety of constituencies around the world.
As an IBM Quantum Community Advocate Intern, you will collaborate with a multi-disciplinary, global team of developers, designers, researchers, and engineers to bring quantum computing experience to a wide audience.
If you are self-motivated, curious, and love to share your passion for technology with others, we have the right opportunity for you!
IBM Quantum Community Advocate Intern now open!
We are now accepting applications for students to become IBM Quantum Community Advocate Interns in 2021 and join our team working to strengthen the quantum community from the first introduction to quantum through quantum computing research and development.
See Also: Apply for Universal Music Creative Internship Programme 2021
IBM Quantum Community Advocate Interns will have the opportunity to work on projects related to quantum education, community events, and open-source software, among other areas of focus. The ideal candidate must be able to work with internal and external stakeholders in order to deliver a positive experience for quantum computing community members.
See Also: Apply for We Empower UN SDG Challenge (Win $20,000 Grant)
Students from around the world with varying backgrounds and professional interests and curiosities are encouraged to apply for this unique paid internship experience.
The IBM Quantum internship program will connect you with other students, university programs, IBM Q Network organizations, and the quantum computing community.
From contributing to the open-source Qiskit framework to fundamental research in quantum computing to helping people understand the relevance of quantum computing, IBM Quantum interns will have the opportunity to gain valuable skills and experiences essential for future professional opportunities as well as continued studies.
IBM Quantum interns will have the opportunity to:
Learn how companies conduct quantum computing research
Work on meaningful problems in the field of quantum computing
Receive mentorship from IBM researchers and others
See Also: Apply for University of Birmingham Common Wealth Scholarship to Study in The UK
Collaborate with peers working in the field of quantum computing
Get access to state-of-the-art quantum processors and devices at IBM
Gain a broad experience in quantum research, from fundamental to applied
Get exposure to the wide range of research happening at IBM
Receive training on Qiskit and mentorship on contributing to open source.
Candidates currently enrolled in collegiate programs are encouraged to apply. There will be an opportunity to discuss specific locations, timing, and academic calendars as part of the application process.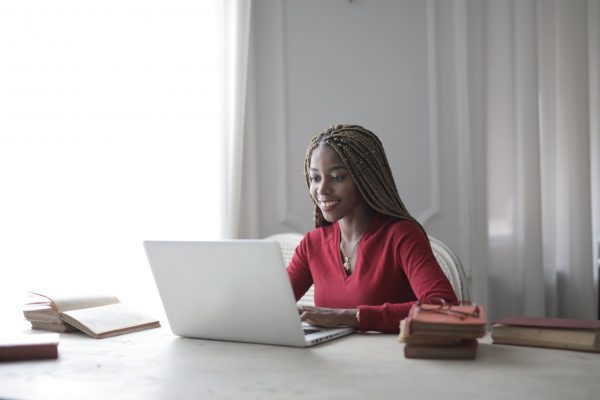 Depending on the role, some travel may be involved to IBM Q Network and IBM Quantum events such as Qiskit Camp.
See Also: Apply for Google's Code Jam Worldwide Online Programming Competition
Required Technical and Professional Expertise
Experience in community building, through formal work or volunteer programs
Formal education of informal exposure to quantum computing fundamentals.
Use of (or exposure to) the Qiskit quantum computing framework
 Preferred Technical and Professional Experience
Experience with the Python programming language
Participation in the Qiskit Advocates Program
Coursework or projects in quantum information, computation, or algorithms.
For more information, visit the official website of the IBM Quantum Community Advocate Intern.