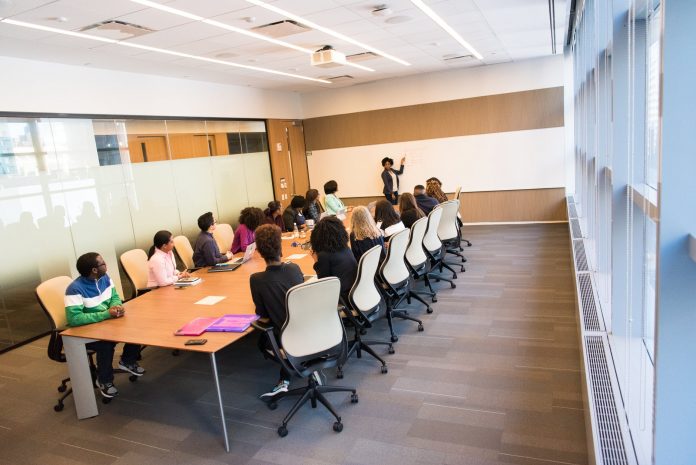 Call for application of the MPOWER Global Citizen Scholarship is open now!!!
At MPOWER, they believe that they are not just expanding access to higher education. They are also creating globally-minded, multi-lingual, culturally competent graduates poised to take on the world's most pressing problems in science, technology, business, and public policy.
Looking for fully-funded opportunities, install the Youth Opportunities Android or iOS App here.
See Also: Nominations for the Most Enterprising Students in Nigeria 2021
In recognition of the extraordinary potential of these students, the MPOWER Global Citizen Scholarship is created. This scholarship programme is intentionally designed to be as broad as possible to match the broad, diverse experiences of international students. There's no requirement to be an MPOWER borrower to apply.
Winners will be selected based solely on their essay submissions. MPOWER will select winners based on:
See Also: Lagos Business School Young Talent Program
The quality of the applicant's essay; the essay should demonstrate clarity of thought, compelling goals and vision, and superior communication skills in English;
The extent to which there is a clear nexus between the applicant's intended field of study and his/her goals and aspirations; and
The applicant's potential as a scientist, entrepreneur, leader, and/or change-maker who will make a positive impact.
See Also: Apply for the British Council Future Leaders Connect 2021
Benefits
Three (3) Scholarship winners will be selected.
The first-place winner will be awarded a $5,000 MPOWER Scholarship to be applied to tuition, fees, or expenses at the winner's school of attendance (each a "Prize").
Two additional winners will be awarded a $1,000 scholarship. Students (the "Entrants") may enter the Scholarship once.
Eligibilities
Be accepted at, or enrolled in, a full-time degree program at a U.S. or Canadian school that MPOWER supports, and
Be an international student allowed to legally study in the U.S. or Canada, as applicable:
For study in the U.S., this means that the applicant meets one of these criteria:
Has a valid visa that permits study in the U.S.
Is protected under the Deferred Action for Childhood Arrivals (DACA)
For study in Canada, this means the applicant meets the criteria:
Has a valid Canadian study permit
This scholarship has been created specifically for international and DACA students. Therefore, U.S. citizens wishing to study in the U.S. and Canadian citizens wishing to study in Canada are not eligible for this scholarship.
Eligible Regions: Open for All
Application Deadline: July 21, 2021
For more information and application, visit the official website of the Global Citizen Program 2021.