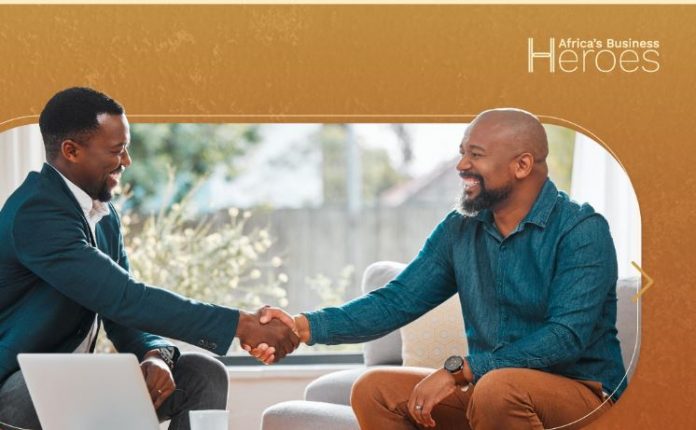 Africa Business Heroes aims to identify, support, and inspire the next generation of African entrepreneurs who are making an impact in their local communities, working to solve the most pressing problems, and building a more sustainable and inclusive economy for the future.
The initiative aims to be as inclusive as possible. Applications are open in English and French to entrepreneurs from all African countries, all sectors, and all ages who operate businesses formally registered and headquartered in an African country, and that have a 3 year-track record.
Every year, ten finalists will be selected to compete in the ABH grand finale pitch competition and participate in a TV Show that will be broadcast online and across the continent. The finalists compete for a share of US $1.5 million in grant money.
All finalists also join an exclusive community of likeminded entrepreneurs, business professionals, investors and mentors. In addition, they get access to training and networking opportunities to further support them on their business journey.
Benefits
Stand the chance to share in US $1.5M grant money plus other benefits. You could win the grand prize of $300,000.
Benefit of ABH Award:

1st Prize Winner: $300,000
2nd Prize Winner: $250,000
3rd Prize Winner: $150,000
Other Top 10 Finalists (7): $100,000
Global Immersion Program (Hangzhou, San Francisco, South East Asia): $100,000

Other benefits includes exposure, training, mentorship, and networking.
 Eligibilities
Applicant should be the Founder or a Co-Founder of the company.
Applicant has traceable/provable African nationality. In other words, you have/had African citizenship and/or a Parent or Grandparent has African citizenship.
Company is Africa-Based. The business is registered and headquartered in an African country, and primarily operates in Africa.
Company is post-Idea stage. Business is 3 years old or more and has at least 3 years of revenue history.
Eligible Regions: African countries
Application Deadline: May 12, 2023