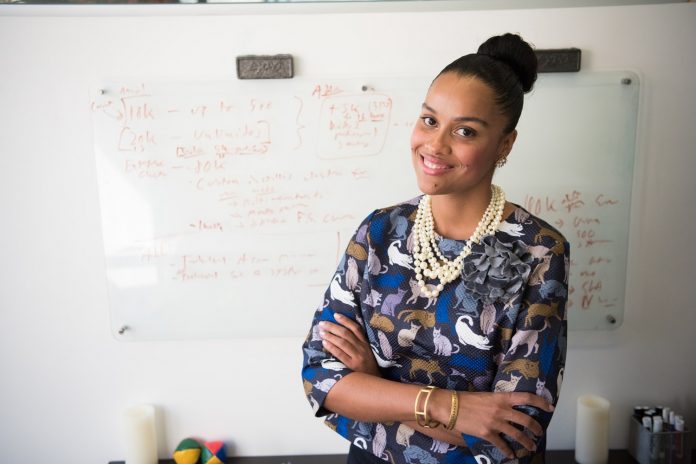 The commercial capital of Nigeria, Lagos and the Federal Capital Territory, Abuja, officially commenced a total lockdown of all citizens on Monday 30th, March, to curb the spread of the deadly Corona Virus (COVID-19) in the country.
Before the lockdown, government agencies, organizations, religious bodies, and small businesses had independently implemented some social distancing measures to nip in the bud the rapid spread of the disease.
Among other implications, such measures resulted in many employees embracing remote work options where possible as important business meetings were held over Zoom and other video conferencing Apps.
All educational institutions in Nigeria – from kindergarten to tertiary institutions – had earlier been ordered to close down two weeks before the total lockdown. The order exempts essential businesses and service providers in the production or retailing of food items, medical production or equipment, and similar services.
The strict restrictions affect not just individuals and households, but hundreds of thousands of small scale businesses operating within Lagos, Abuja and other states where the government has restricted movement and activities.
Interestingly, despite the dire consequences of the global epidemic and its enormous implications for Nigeria as a nation, it seems the spirit of many entrepreneurs in Nigeria are not dampened.
Many small businesses seem determined to defy the COVID-19 Pandemic and even take their businesses to the next level while the outbreak lasts.
We recently spoke with some small business owners in Lagos and Abuja, the two cities being the commercial hub and the seat of power, respectively and the states with the highest number of confirmed cases of coronavirus infection.
Taiwo, the CEO of a digital marketing and media agency sounded quite undisturbed and calm. He told us that the team is maximizing the opportunity of the lockdown to build a stronger, more customer-focused brand:
"This is a rare opportunity for us to better understand and deepen our knowledge of our target customers. It's a time to understand what's most important to them and what can happen in the worst-case scenario, we are improving on our offering, tailoring them to the most important needs of our customers''
We asked Taiwo if they still get any business since the outbreak and how they intend to keep the enterprise running, Taiwo has this to stay,
''We are a B2B and we service businesses that leverage digital platforms to reach their customers. So, recently, we have even recorded a surge in the number of clients because most brands want to communicate with their potential customers now while they are home and are willing to listen. And this is what we help them achieve".
For Bukola, COO of an online platform where parents find schools for their kids and access school fees, the company is using the lockdown to enroll as many schools as possible.
According to her, "We work with schools and as you know, all schools in Nigeria have been closed for almost two weeks to curb the spread of COVID-19. So, we decided to increase our enrollment at this time, as there are thousands of schools yet to be listed on our platform".  'She adds, 'Our listing officers work from home, schools that are listed now would be verified once schools resume.''
As regards getting any business at this time, Bukola had this to say,
''No doubt the pandemic will drastically cut down our projected revenue for the year, but we are doing all we can to keep the business running so we can at least pay staff salaries and stay in business. We now solely depend on our clients that run online educational solutions. These solutions bank on our platform as the right channel to reach parents who desire to keep their kids learning while home.''
Blessing an entrepreneur who resides in Abuja shares a similar sentiment.
Blessing is the owner of a natural beverage brand that promotes a healthy lifestyle through nutritious drinks.
Even though she says her business is not as good as it was in just one month ago, she is quite happy with the number of orders she receives daily.
''People are scared of catching the virus and more than ever before, everyone wants to boost their immunity and stay healthy. We were overwhelmed by orders last week as people rushed in preparation for the lockdown. We sold out on all of our products and so it was a good one for us.''
Blessing says she hopes the lockdown ends soon so that they can get back to business fully as they are beginning to feel the impact of the pandemic as the business has almost come to a halt.
We also spoke to Mojisola. Mojisola is a shoemaker and the creative director of a footwear store in Lagos Nigeria.
While Mojisola laments the tragedy that is the Coronavirus, she revealed to us that she has used the opportunity of the lockdown to create a lot of amazing designs that will take her brand to the next stage once this is over.
''Yes, buying a shoe may be the last thing on the mind of an average Nigerian who is looking for how to keep body and mind together for a 14day lockdown but I have used the time on my hand to achieve a lot in the past few days.
"I have attended 4 certified online training on Marketing, Branding, and sales in the last two weeks. I have done a lot of research on shoemaking and how to source for quality my materials that are cost-effective. By the time the pandemic is over, we will come out a formidable brand and ready to take the world''.
While we keep safe and healthy, we can only hope that the coronavirus pandemic ends soon so that Nigerian small businesses do not have to suffer unbearable losses.