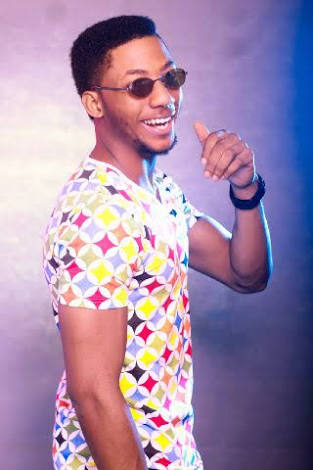 He started amateur acting way back in primary school.
After that, he continued to long for something entertainment related while growing up in Akure until his first year in the University.
When he acted his first film in a series titled "Theatre of Dreams" in 2013, he was only a young boy in his teens with nothing but the raw passion for acting and a desire to succeed.
Although he studied Sociology and Anthropology in the University – and not Theatre Arts – there has been no stopping Abayomi Alvin in his acting career ever since.
Right now, he is fast becoming one of the youngest and talented actors in the Nigerian film industry.
Abayomi Alvin is a fresh graduate of the Obafemi Awolowo University.
Throughout his school years, Alvin never gave up on his dream of becoming an actor.
Growing up as a child Alvin had no one who could put him through to the film industry, "I didn't really know how to go about it and also considering the fact that nobody has really towed the entertainment line in my family or among people close to me".
But his passion for acting was no respecter of backgrounds.
While in the University, an opportunity opened up and thereafter he continued to juggle his tedious school work with the enormous demands of his career never allowing one to hinder the other.
Expressing how difficult it was to cope with the challenges of being a student and an actor all at the same time Alvin relates, "I had an examination and I was also supposed to be on set the same day.
I finished the exam in Ife and journeyed to Lagos immediately. On getting to Lagos, traffic was so bad that the Production manager wanted to kill me with calls. I had to take a bike on the express to meet up".
Abayomi Alvin who is also a
model extraordinaire reveals that when playing roles that contrast his real self, he often looks for people close to the character and study them carefully.
He also tries to give each of his Characters unique characterizations that will make them appealing.
When asked about the place of social media in the Nigerian entertainment industry as a whole Alvin has he to say, "Social media and social networking platforms occupy a pivotal space in the entertainment industry as a whole.
Not only do fans and viewers want to connect with you via your social media pages, but even some producers also use the number of followers you have as one of the criteria before they hire you".
Abayomi Alvin looks up to industry veterans like Funke Akindele, RMD, Ramsey Noah, Brad Pit and some others.
Alvin is indeed a double dose of inspiration for students aspiring to start pursuing their dreams right from school.
His story speaks to undergraduates never to suspend their passion for anything, not even for their education.
Abayomi has featured in several movies some of which are: Jenifa's Diary (series); Calabash Banking (series), Mentally, coming soon in the cinema; Isoken, in cinemas by June; You, Me and The Guys, coming soon, etc.
He is also among the writers for the new season of Jenifa's Diary directed by Tunde Olaoye and JJC Skillz; Repartee directed by Robert Peters, African Beauty directed by Ikechukwu Onyeka, You, me and the guys directed by Esther Abah etc.
As a model, Alvin has been on many fashion shows some of which include: African Fashion show Nigeria 2014, Music Meets Runway 2013, ICM fashion Show 2015 etc.
Going by the successes Abayomi Alvin has recorded in his endeavours, he is no doubt an inspiration to younger ones in all spheres of lives especially those striving to start their careers while in school.
We cannot but wish him the very best of blessings on his future plans and projects.