How to effectively pitch your business ideas in Nigeria
Pitch. What's a pitch? If you are a visionary who has envisioned a great business idea but lack the need funding, then pitching is that one thing that can make your dream come true faster than you can imagine.
It's the way and manner you present your business idea or ideas to potential investors. Those who will be willing to give you enough funds to raise your business.
See also: How to Raise Funds for Business in Nigeria
The way you pitch your business to an angel investor or even venture capitalists would determine if they would be willing to put their money on your business.
Could it be that you are about meeting with your potential investors, and you are worried about how to deliver your pitch effectively? Worry no more! we, at Ideaslane, got you covered.
Today we are going to show you ways in which you can effectively pitch your business ideas to potential investors and win them over.
How to pitch your business ideas effectively to a potential investor.
1.     Make Sure You are Ready
If you know you are not done figuring out the features, models, and market size information, etc. about your business idea, then don't think about pitching it. You need lots of thinking and research to bring your business idea to life.
Why is this step important? Your investors will quickly dismiss your business idea if they ask you a few questions about your business and you cannot provide satisfying answers.
So you have to think everything through and understand what your business is all about then go on to the next step.
In fact, if need be, do a simple slide to present the idea to interested business investors. Beware not to divulge important information in it though, should your potential investor want to steal your idea from you.
2.     Target the Right Investors
Everyone has interests. And so do many investors. Some are more inclined to fund agriculture than technology. Whereas others are more inclined to fund technology than agriculture.
If you plan on setting up a business that's going to involve lots of technological gadgets and you are sitting before an investor who loves agriculture, farming, and animal care. You are wasting your precious time and pitch.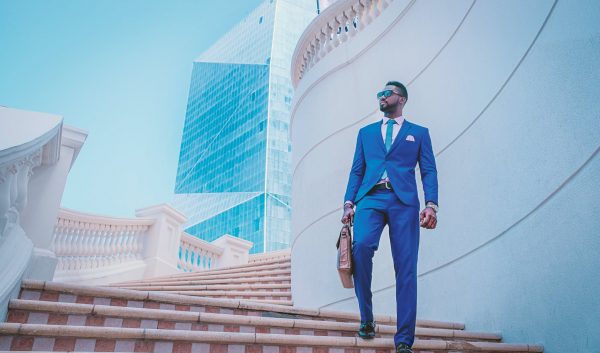 No matter how good your pitch might appear to be, you just won't be able to get the attention of an investor who thinks that agriculture is better than technology.
Besides every investor would have made research into which aspect is more profitable in the section they have chosen to invest their money in.
So an agriculturally oriented investor will not have any idea of technical terms you might have used and thus no interest to fund your business. So the first thing you need is to look for an investor that matches your own business plan.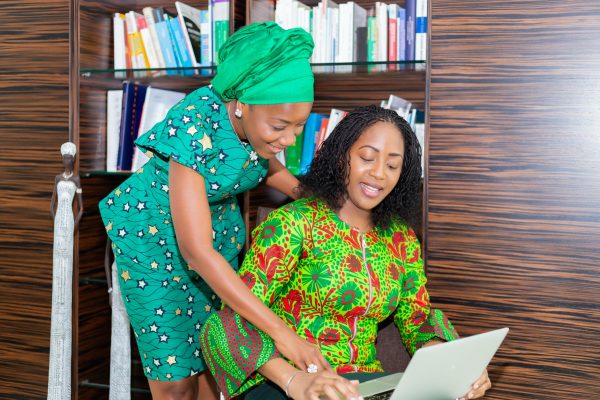 A good example is in Nigeria is the Bank of Industry. If you are thinking of venturing into buying and selling, then Bank of Industry (BOI) is not the right investors you should pitch your ideas to.
But if your idea is to manufacture a product or to start off in agriculture and some other sector then the Nigerian Bank of Industry is a sure investor to pitch your ideas with.
3.     Be Bold and Courageous with your Business ideas
Courage is the ability to overcome fear. You need to be courageous if you want to be successful in delivering your pitch to an investor.
When you lack courage, you will not be able to speak with enough confidence in the presence of your investors.
And to them, it would mean you lack confidence in your plan. And trust me no investor will be willing to waste his/her money on someone who does not even trust his own plan. So you need to be courageous.
It is ok to be nervous but to build courage, you need to think more about the benefit of the pitch you are about to give, remembering the importance will help you to muster up the courage.
Another thing you should do is practice. So if you are thinking of a business idea right now for which you will need a pitch, then draft your pitch now and practice till you meet with any investor.
That will also help you to be courageous.
How to Effectively Pitch Your Business to an Investor
4.     Tell a Story
I am personally surprised at how well the storytelling technique works when pitching a business idea, especially when it connects with the emotions of the audience.
Science has proven beyond doubts that storytelling captures anyone's attention and holds on to it.
Investors listen to lots of pitches, they look at lots of data, graphs, and spreadsheets.
So you will definitely make your pitch stand out with an interesting story rather than adding to their stress. Even the most data-driven investors love good stories.
5.     Keep It Simple and Straight to the Point
Don't get your investors bored by giving them complicated information that they will not be able to understand, they do not need all those data-driven information.
Remember their own job is to fund your business.
So they are not there for you to lecture as if they are students. All you have to do is make them realize what your business idea is about, why it will be a profitable one, and how you plan to run it.
These investors are not going to partner with you in your business. What they are most concerned about is what they tend to gain from your business and the chances your business is going to run well.
So those should be your main point of focus. Again: What your idea is, how you plan to run it, Chances it will run well, and finally what they stand to gain.
Also, think of how you can sum your business idea in just 30 seconds and with lots of sense in it. Because that might just be the amount of time you will be able to spend with an investor.
6.     Don't Rush-Start Small
It is usually tempting for you to want to tell your investors how you can operate on a very large scale.
Although that will be attractive to your investors. But remember that if you are to start up a business then it is much better to show your investor how well you can run on a small scale.
This will give them time to build or develop trust in you and your business. So the next time you request a larger fund they will be more willing to invest.
The truth is even a traditional bank or microfinance bank would prefer to loan you a little amount for the first time. That's how the investment or investor's instinct works.
7.     Set Deadlines and Timelines
While pitching it is very important to add deadlines and timelines. This will show your level of dedication and seriousness to your business.
Your potential investors need to have satisfaction in supporting you.
And they won't get this if you are do not show a feeling of dedication to how your business will eventually run.
Let them know when to expect profit. Show them market analysis and forecasts that will help them see your level of devotion.
8.     Bring out the Greediness in investors
No one doesn't like to have his money somewhere working for him. Even you. So give them an offer that they will find difficult to refuse. Something that will bring out the greedy spirit in them. How do you do that?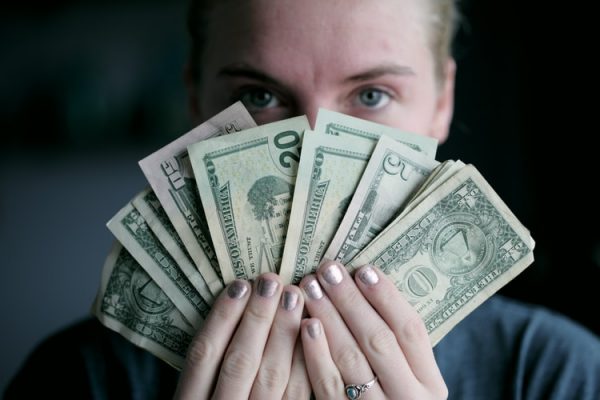 Suppose you want an investor to invest about N500, 000 in your business, then you have to give him an offer that will make him drop that N500, 000 without much questionings.
First, you have to convince him of the profit margin for the N500, 000, and how often you'll make the profit. Let's say N100,000 on a monthly basis.
That little analysis will likely impress your investor. Now, when you are done with what's in for you, proceed to the offer you have for him if he is willing to fund your business.
It could be a percentage of your profit on a monthly basis. Or it could some shares from your business.
One interesting thing you can do if you are into buying and selling is offering your investor a particular amount for as long as his money remains with you.
You could pitch to an investor who put in N500, 000 in your business that he would get N20,000 – N30,000 monthly not until you pay off the 500, 000 but for as long as his money still remains with you. It could even be for a lifetime as long as his money remains with you.
And if he decides to take his money back from you after about a year or so you are going to pay back the 500, 000 in full not minding previous money you've paid him as promised. Isn't that cook! Yes. Now, no investor will hear that and not bring out the treed in them.
This is just a brought idea though.
9.     Never Give Up
My final piece of advice for you is to never stop pitching. Even If you have come up with the best pitch of all time and have followed our above steps, you might not be able to catch your investor with your first try.
Sometimes it could be the wrong time or the wrong person. So don't give up on your business idea simply because a few investors haven't responded favorably yet. Keep pitching and you will eventually find that angel investor who will help your business to attain higher heights.