How to make money from podcasts in Nigeria
Making money from a podcast in Nigeria is one of the newest ways people are making money online in Nigeria today and of course, in the nearest future.
Today, we will be looking at the following 9 ways to earn from podcasts and grow subscribers:
A lot of people get discouraged when they start their podcasts and after 4 months, they can't boast of 1000 dedicated listeners. This is only natural but it's important that we know that podcast is not some money-making quick scheme; it takes some time to start making money podcasting, much as it is with many online businesses everywhere in the world.
If you desire to become an industry leader; you have a business that you wish to further promote online; you are looking to become an OAP – yes this too is possible – you are simply a serial media entrepreneur looking for ways to add to your streams of income, podcasting can help you achieve all of these and even many more.
If you are not too familiar with podcasting, you may at this point be curious to know exactly what podcasting is or how it even came about.
According to Sheffield, 'Podcasting is a way of distributing audio files via the Internet. A podcast is an audio file that can be downloaded from the Internet, often in MP3 format.
Once a podcast has been downloaded, it can be listened to on a computer, or be transferred to a portable device such as an iPod or other Portable Media Player (PMP), a mobile phone, or a Personal Digital Assistant (PDA).'
A podcast is an episodic series of these digital audio files.
So and when how did Podcasting come about?
Podcasting was created in the year 2004 by Adam Curry, a former MTV video jockey and software developer Dave Winer. Back then, he wrote a program, called iPodder that enabled him to automatically download Internet radio broadcasts to his iPod.
Other developers worked upon his idea, and voila! Podcasting was officially born. Adam Curry now hosts a show called The Daily Source Code, one of the most popular podcasts on the Internet.
What is the prospect of podcasting in Nigeria?
In an expository article published by PulseNG, titled 'The Podcast Gold rush in Nigeria' 
It was postulated that the future of podcasting in Nigeria could either be exciting and promising or bleak and disturbing, all depending largely on how the players in the sub-sector– the podcasters – go about things and of course, on time.
According to the article, podcasting in Nigeria is relatively new in our clime compared to some other parts of the world where it has come to be fully accepted.
For that reason, pioneer podcasters have some work to do in producing audience-tailored content appealing to a diverse range of audiences and not just copy-cat pop-culture content targeting the elites only.
As an intending podcaster, this should be more good news for you than bad. Now, what this simply means is that because podcasting in Nigeria is still in its early days, you could take advantage of that to explore new niches and exciting content, so you could start creating audience-tailored podcasts that appeal to target listeners needs.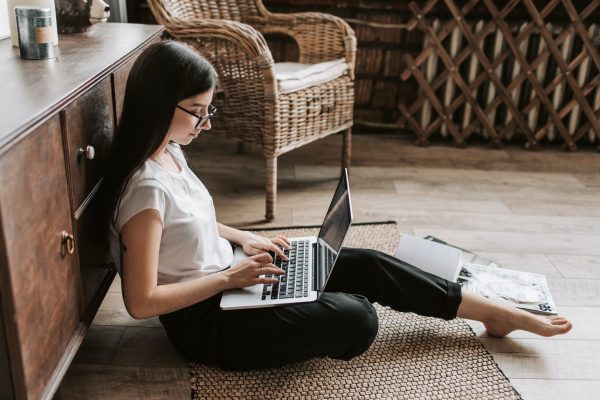 Simple as that may sound though, making a success out of your podcasting job and even cashing out from it is not as easy as opening an Instagram account – or whatever could be faster.
101 Trending Instagram Hashtags in Nigeria Today 2020
How to start a podcast in Nigeria: How to do it
As with any digital media platform, i.e blogging, vlogging or YouTubing, podcasting too has ways to go about it to get the best out of it.
There are certain strategies, tips, some don'ts, and dos for anyone who would become a successful podcaster.
If you want to make money from podcasting in Nigeria – or anywhere in the world, you need to follow the rules.
So quickly, here are some of the things you need to pay attention to these things when starting a podcast that will do well – 'blow' as they say.
How to make money from podcasts in Nigeria
Choose a well though-out topic or niche
When I got baptised into the exciting world of podcasts, one of my favourite podcasters quickly became Brandon Graille, owner of The Blogging Millionaire.
It was so refreshing to find such a podcast as Brandon has a wealth of work niched down to how to build a successful blogging career – everything about it.
The very first day I discovered the podcast, I listened to about 10 episodes, downloading another 20 episodes and continuing until I exhausted my internet data – you already know the network, Lol.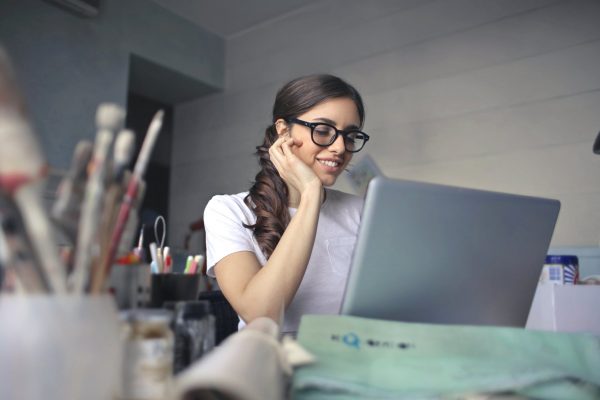 I quickly fell in love with Brandon despite the number of podcasters that we have in Nigeria.
Yes, there are a handful of good and a bit popular podcasts in Nigeria but there are little or no podcasts that are niched down to different topics that interest different audiences and meets their needs.
Long story short, the best way to start successful podcasting is to be a problem solver for some target listeners, not just another random education podcast or business podcast.
Solve a real problem that real people face in Nigeria and that they face badly enough. Address real issues that people are desperate to discuss and listen to.
Some examples could be podcasts on grants and other ways entrepreneurs can raise fund for their businesses; a podcast that teaches leadership skills for business owners or even a podcast that help NYSC corps members make the best of their youth service.
You may even want to go for something less serious but equally interesting like discussing exciting ways to make a lady say yes, etc. Yes, you can niche down as much as that.
Even for advertisers, as much as they want you to have a reasonable number of regular listeners before doing any business with you, they equally want to hear that you have a well-defined and carved-out audience for your channel, more on this later.
Quality over quantity contents
This one is a no-brainer, right?  I will make a quality podcast that is published once a week over low-quality 'jargon' that is churned out daily, I don't know about you?
A quality podcast will help you grow your podcast channel and attract a good number of followers eventually. People are naturally attracted to quality – even if they can't pay for it – and guess what? Your listeners would not continue to waste their hard-earned data on non-profiting talks.
How to make money from podcasts in Nigeria
If you have to make research, do it. If you have to conduct an interview, get it done. Just make sure there is none like your podcast on your topic.
Read up books on presentation, practice and horn your presentation skill. Learn how to introduce your topics in an interesting manner.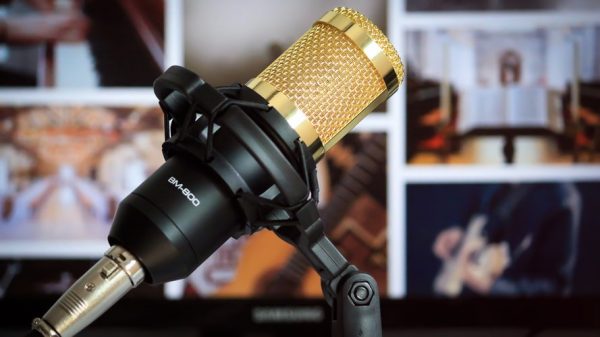 You may also want to get help or assistance with the technicalities of producing a clean neat sounding podcast. These 10 tips for a great sounding will help you get started
Leverage social media
So, you have some social media followers but you think your followers are too small? Are they 500, 1,000 followers, 2,000, 20k or even up to 100,000?
What the number of your engaged followers, you can boost your podcast reach with it.
You could even let your social media family know beforehand that you would be embarking on a podcast journey.
Who knows, some of them may have insights, advice for you on your way up. They would anticipate your podcast and be the first people to listen to it. They could even share with their followers too.
The world is now a global community that is connected for greater possibilities, why not use your social connections as a stepping stone for your podcasts.
If you need a quick loan for your small-scale business, here is a list of where to access such a loan for your business.
Start Building relationships now
If you do not know how to build lasting mutually beneficial relationships, start learning it now. The people you know, the people who know the people you know matters if you want your podcast to be popular and successful.
So, for example, you have a podcast about Nollywood marriages – just an example. You would want to interview celebrities on your show.
But what celebrities do you know already? Where do you start? Have you met any celebrities? Did you keep in touch? If you did, then it is time to say to them.
If not, do you see why you need to start building mutually beneficial relationships now? Don't wait to meet celebrities; everyone could add value one way or the other.
Not all of us are natural extroverts and sometimes we find it difficult to network and build relationships but these proven networking tips and advice will help you learn fast and become better positioned to meet people whom you can connect with for a long time.
Now that you have all of these going for your podcast, how do you monetize it?
How to make money from podcasts in Nigeria
Make money from affiliate sales
Affiliate marketing is where you get a commission when you refer – or in this case mention – others' businesses to people – your listeners – so that you earn money when someone makes a purchase.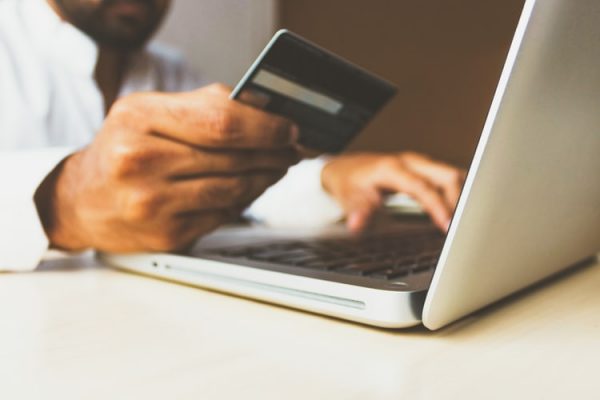 It is generally believed that affiliate marketing works best when you only promote products or services that you have used or you are familiar with, so you can talk authentically on the products and so your podcast credibility – by extension, your credibility – is not questionable.
You could mention a product or service in the middle of your content so that it sounds all-natural and your audience can listen to it.
Amazon is one of the popular affiliate programmes but there are many other profitable affiliate programmes to help you make money from podcasting.
If are interested in doubling your income streams of income, you can learn how to start getting paid through YouTube here.
Sponsors and advertising
Talking of how to make money from podcasts in Nigeria, one way is to get sponsors and advertisements.
Finding sponsors for your podcasts may not be very easy, especially when you are just starting out. You may not know how to find the right advertisers, approach them and negotiate advertisement rates.
But this does not mean that hundreds of brands are not willing to leverage your niche listeners and relatively large following to reach their audience.
To ease you of the stress, there are several different podcast ad networks that can connect you with the right advertisers.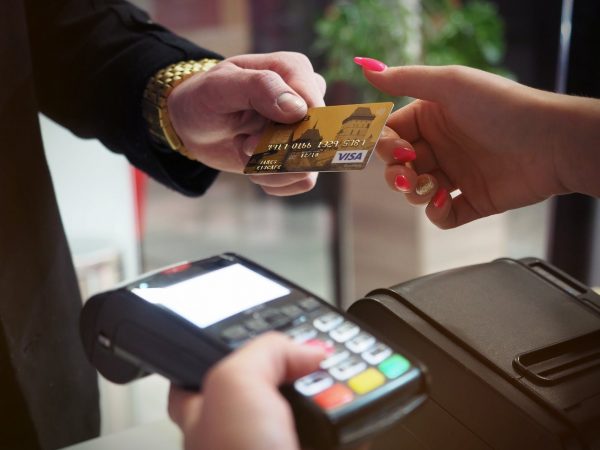 They do all the work of finding advertisers, negotiating rates, getting the script, and more. If you grow your listeners to about 5,000 – 10,000 a month, they should be willing to work with you.
You if are already attracting as much traffic to your podcast, you may want to check some of these The 9 Best Podcast Advertising Networks 
Product and services
Another sure way to make money from your podcast in Nigeria is to start selling your products and services.
All you need to do is tie your products or services into your content as you deliver them.
The product and services you want to sell must be closely related to your podcast topic.
So, for example, your podcast about interior decoration for middle-income earners, you could make some money along the line by selling some interior décor. Healthy food for blacks podcasters may sell such healthy food items too. You could replicate this with services too.
It is only natural that people would want to buy from you because you have proven yourself to become very knowledgeable in your industry. So why won't they want to pay the Naira?
How to make money from podcasts in Nigeria
Created online courses
If you get it right, online courses can serve as a sustainable income source for you leveraging your podcast success.
By virtue of the researches that go into producing your podcasts – we earlier talked about quality contents – and the extensive knowledge you would have garnered over the years, you are gradually becoming an industry expert – if not one already.
As an industry expert, you should be able to transfer your skills, knowledge or expertise to learners effectively by creating suitable online courses that you can monetize.
Online courses are delivered via a website and can be viewed on a mobile device, tablet, or web browser. This allows students to conveniently access them anywhere and at any time.
Online courses can take many digital forms, like educational videos, audio files, images, worksheets, or other documents.
Your online course needs to be engaging to get the learners to enjoy the lessons and retain the information and apply it in their own life.
The coolest thing is that if your courses are compelling enough, you can sell them on larger platforms for lots of dollars.
Coaching and consulting
Another tip on how to make money from Podcasts in Nigeria is to explore coaching and consulting. If you have a top podcast in Nigeria, you could monetize it by starting the coaching and consulting business out of it.
Coaching and consulting are very similar to rendering services but there are some notable differences.
As a coach, you provide guidelines, direction, and motivation, not necessarily doing the work for your client unlike when you are providing services.
You could begin to make money from consulting for individuals, small businesses, and even larger firms by capitalizing on your successful blog.
Forget about the big names – consulting, coaching – it all just means you have certain knowledge and you are helping people achieve some results by applying your knowledge.
If you can put in the needed effort, coaching and consulting could get you the big buck of your life, but it's not as simple as A B C, yes, it's rocket science!
There you have it with How to make money from podcasts in Nigeria.
Now, our extra for you.
Make money from podcasting in Nigeria by publishing compelling EBooks topics
As I mentioned earlier, the fact that you've researched extensively to produce your podcasts makes you well-informed on your podcast niche.
Now, you want that knowledge to keep earning you money even while you are not podcasting but relaxing somewhere on some beach.  There is nothing as exciting as making good money from different sources of income – including proceeds from the sales of Ebooks.
If you publish Ebooks that are compelling enough, you get to make good money from it, selling them across various platforms.
ROUNDING UP
As always, if there is anything I didn't touch on in this post, feel free to let me know in the comment session.
Also, let me know if there is anything you want me to talk about in the blog or my YouTube channel.
Follow us on Twitter and Instagram. Subscribe to my YouTube channel and don't miss out on our awesome content there.
CHEERS!
Do you want to make money right from your campus and start building a successful life from school?