81 best products to sell online in Nigeria in 2021 and make profit
The best products to sell online in Nigeria in 2021 are our focus in this post.
Let me quickly list some of the best products to sell online in Nigeria in 2021 below before we go in-depth discussing them:
How to Register a Business Name in Nigeria
Am glad you are interested in knowing the hot selling products in Nigeria in 2021, sit back, and relax.
As you may know, E-commerce has come to stay here in Nigeria and the African continent as a whole.
The increase in internet penetration and mobile phone users in Nigeria comes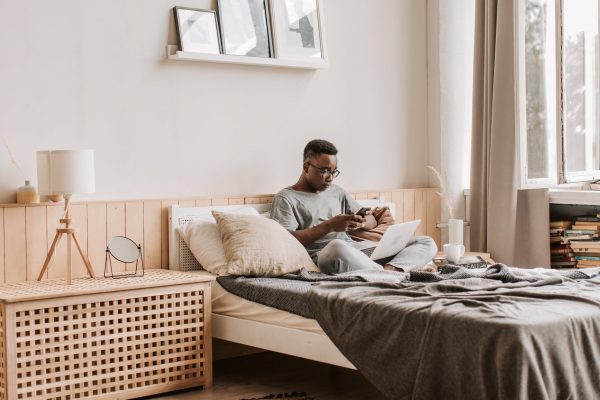 with a thirst for convenience of purchase and shopping.
According to recent research, in the past year, Nigeria had 99.05 million internet users.
This figure is projected to grow to 131.7 million internet users in 2023. Internet penetration amounted to 46.6 percent of the population in 2020 and is set to reach 65.2 percent in 2025.
Best E-commerce Platforms In Nigeria
Consumers' appetite to get orders delivered to them in the comfort of their homes and in a click of a button is almost unquenchable these days in Nigeria.
This is why sellers are jumping on the moving train of e-commerce like Jumia, Cart ng, Supermart.ng, and other market places online to reach their target market.
61 lucrative businesses to start with little capital today
Am sure that's your reason for clicking this post too. You want to know the high demand products in Nigeria 2021 right now, so you make a good choice of goods to stock.
You have done well.
Now, without further ado, let's get into the best products that you can sell online this year.
81 Best Products to sell online in Nigeria in 2021
Mobile phone
Did you know that there are 98.39 million internet users in Nigeria as of 2019? This figure is projected to grow to 187.8 million internet users in 2023.
That's why mobile phones top our list of top-selling products in Nigeria in 2021.
In three years, I have bought at least four mobile phones online, the last one being a premium RedMi sleek phone. (Not an iPhone fan, lol).
Also Read: How to Make Money as a Teenager in Nigeria
As long as I can access the internet, why should I stress myself trekking the whole of Computer Village all in the name of getting a new phone? And with the risk of falling into the hands of 419ners, I can't just risk not buying my phones online.
I definitely know that's true for you too and hundreds of thousands of people who buy mobile phones daily in Nigeria.
One of the reasons why mobile phones are some of the best-selling online products in Nigeria in 2021 is because there are specifications.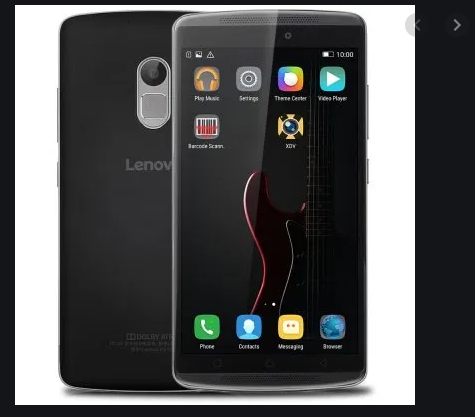 What you ordered will always be what you get.
And please don't buy the notion that the mobile phone market is oversaturated. Yes, there are so many businesses in this product but there is a huge mobile phone market in Nigeria still.
Below are some of the trending high demand for mobile phones in Nigeria:
Best-selling phone brands in Nigeria in 2021:
Apply to the Global Innovation Competition by AfricaHacks
Samsung
iPhone
Infinix
Techno
Geoni
iTel
Nokia
Gionee
Oppo
Homtom
Fero Royale
Xiaomi Redmi
81 best products to sell online in Nigeria in 2021
Phone accessories
Phones and their accessories are like butter and bread. So, if phones are some of the best-selling online products in Nigeria, you'll expect that phone accessories too would also be one of the fastest-selling products online.
5 Skills you need to travel to Canada
As a phone user, you can testify to it that often time, you need to buy a phone screen or a charger or phone pouch. Everyone needs these items often.
But what are the most sought-after phone accessories online?
Check the list of the hottest phone accessories to sell online:
13. Wireless phone chargers
14. Cell phone Popsocket
15. Power Chargers or Power Banks
16. Phone/Tablet holder
17. Memory card
18. Earpiece
19. Magnetic phone accessories
20. Phone screen projectors
Fashion Items
Best Ways to Invest in Nigeria
Needless to say, an average Nigerian is a very fashionable person; it's a lack of money that kills the fashion sense in many.
Still, looking good is a priority to most Nigerians and they will go to a reasonable length to look presentable, neat, and fashionable.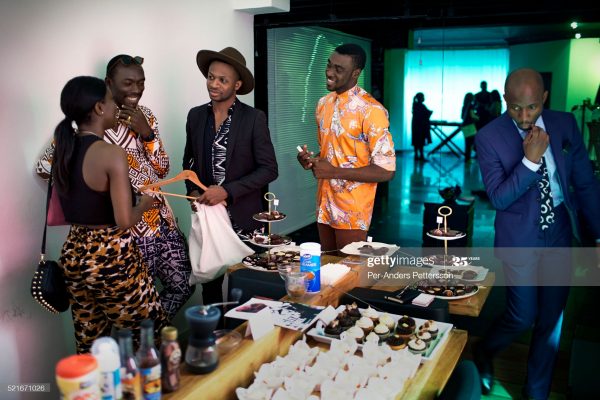 13 Best Ways to Save Money in Nigeria
From their wristwatches to their perfumes, eye wears to their cologne, Nigerians perhaps put in practice the saying 'how you dress is how you will be addressed' more than other people in the world.
This informs fashion items being some of the fast-selling products online that you can sell online in Nigeria in 2021 and even beyond.
Talking about fashion items that are most moving online, they are in different categories.
Some of the high demand products in Nigeria in 2021 talking about fashion are:
21. Men Watches
22. Men shoes
23. Perfumes
24. Jewelleries (Hearings, headband)
25. Weaves or Hair Extensions
26. Perfume oils
27. Casual wear for men, etc.
Cosmetics
Cosmetics are some of the products that people buy most online. These are products that enhance people's looks, feel, and smell.
Both men and women, young and old use cosmetics to beautify themselves and use it to be more attractive.
Most middle-low income earning families and individuals daily use cosmetics ranging from body cream to fragrances and toiletries.
There is a huge demand for cosmetics products because of their daily need of nature.
Some of the best-selling cosmetics products to sell in Nigeria are:
6 QUESTIONS SUCCESSFUL PEOPLE ASK THEMSELVES
28. Fragrances
29. Perfumes
30. Personal care
31. Toiletries
32. Makeup
33. Skincare cream
34. Hair removal cream, etc.
Health and Wellness Products
Health products are one of the best-selling products in Nigeria. Everyone wants to improve their health and most people would do anything to feel healthy a fit.
That's why health and wellness products will always be some of the most sought-after products in Nigeria.
The health industry is a huge industry and is growing really fast. If you play in this industry, you can be sure you would have many customers who are willing to buy you're your products.
Aside from buying from manufacturing companies, you can also create your own products and market them to your audience
Some of the fast-selling products online for wealth and wellness products are:
35. Vitamins & dietary supplements
36. Herbal remedies
37. Nutritional and overall health products
38. Weight loss products
39. Sexual wellness products
40. Reproductive health products
41. Body pain relievers etc.
Laptops
Laptops are some of the best products to sell online in Nigeria in 2021.
Students; start-up owners, entrepreneurs, small business owners, employees, internet business dealers, and other categories of people increasingly use laptops in Nigeria in their varieties.
How to Become a Web Developer in Nigeria
You can imagine the millions of pairs of laptops that are sold in Nigeria every day.
If you can jump into the fast-moving train of laptops business in Nigeria, although it is capital intensive, you can be sure to make sales and grow your business.
This will especially work for you if you target the right audience and get other factors like social media marketing in place.
81 Best Products to Sell Online in Nigeria in 2021
Some of the top moving laptop brands you can sell in Nigeria are:
42. Dell
43. HP
44. Lenovo
45. Asus
46. Samsung
47. Acer
48. Microsoft
49. Apple
Best products to sell online in Nigeria in 2021
Electronic devices
10 Keys to real success in life
Electronic devices are also a good product category that you could look into if you want to sell products online. Some of the electronic devices that consumers prefer to buy via e-commerce are:
Blenders
Blenders are some of the very useful and important kitchen equipment.  We do not need to ask if women need blenders in the house, the question is how often does a woman change her blender.
How to make money on Fiverr in Nigeria PDF
Refrigerators
Refrigerators are other top-selling products online in Nigeria in 2021. Almost every home has one or intends to buy one in the nearest future.
Why don't you tap into this high demand product if you can afford the capital it requires?
And guess what, you do not need much capital to start selling refrigerators online. You need to get one or two to start with. When you get your first buyer, you start to grow your business from that point.
Other electronic products that are fast-moving products online are:
How to Make Money Online In Nigeria Legally and Fast
50. Generators
51. Blue tooth speaker
52. Cameras
53. Flat TVs i.e. Samsung, LG, Sony
54. LED TVs
55. Smart TVs
56. PlayStation
57. Camcorders
58. Digital cameras
59. Video surveillance
60. Generators
61. Portable powers
62. Inverters
63. Solar
64. Home theatre
65. Bluetooth speakers
66. Soundbars.
67. Guitar
68. Keyboard, and MIDI
Car Accessories
The National Bureau of Statistics revealed that Nigeria had about 11,547,236 motor vehicles in the country as of the third quarter of 2017. Now, that a huge number!
If the automobile market is huge in Nigeria, a country with over a 200million population, you can expect the car accessories market to be equally enormous.
How to Get Paid Through YouTube: Build Subscribers, Earn Money
Car accessories are some of the best-selling products online in Nigeria
Here are some of the car accessories products you should be selling in 2021
69. Car trackers
70. Car dashboard phone holder
71. Car Vacuum
72. Car interior
73. Car lightening and LED
74. Air Filters
75. Battery Accessories (chargers, jump batteries)
76. Decals, stickers, and Replacement Emblems
77. Keys and Keyless entry fobs (mostly replacements)
78. Car tires and rims
79. Performance Chips and Programmers
80. Shocks and Struts
81. Car Covers
82. Weatherstripping
81 Best Products to Sell Online in Nigeria in 2021
Baby Items/Children
9 Tested Ways to make money from Podcasts in Nigeria
Baby items are another very fascinating item on this list. Nigerians population is growing at a high speed signifying that hundreds of thousands of children are born daily.
These children have needs. They must feed, clothe, and live in a home. This makes children's items one of the quickest moving things you can sell online in Nigeria.
 Ways to Make Money as a Student in Nigeria
You may choose from some of the products I have listed below and add them to your online store and then, thank me later. Here is the list:
83. Infant car seats
84. Portable baby bed
85. Baby carrier
86. Breast Pump
87. Toys
88. Diapers
89. Baby food
90. Baby clothes
91. Baby shoes
92. Baby Bathtub
93. Kids educational tablets
94 Baby clothes
95. Feeding nipple
96. Household items
I realized that these children items also sell fast online in Nigeria
97. Doormat
98. Internal decoration items
99. Decorative pillows, etc.
99. Personal Care products
100. Personal care products also sell fast online for Nigerian online store owners.
101. Face Scrub
102 Body Scrub
103. Clothing
Clothing material
You and I know that Nigerians don't just love fashion; they are very obsessed and intentional with their clothing, from their traditional native attires to the English corporate wears.
Although clothing is one of the basic human needs, Nigerians love for beautiful clothing is not functional, it is aesthetic, and it is for the beauty of it
So, you cannot go wrong selling clothing items in Nigeria. Some of the Ankara best clothing items to sell for Nigerians are: Kidswear, office wears, casuals, Ankara, dresses, etc.
Jeans
Swimsuits
Cooperate shirts
Women's wears
Shapewear Products:
Food and Groceries
Raw food
Processed food
Cooked food
81 Best Products to Sell Online in Nigeria in 2021
Office equipment
Office equipment is very fast-moving online. With small and middle-scale enterprises springing up in the country, there is an attendant demand for products that enhance the production and sales of their goods and services.
Below are of the best office equipment you can sell in your virtual store:
Computer accessories
Cabinet
Stationery
Furniture
ROUNDING UP
As always, if there is anything I didn't touch on in this post, feel free to let me know in the comment session.
Also, let me know if there is anything you want me to talk about in the blog or my YouTube channel.
Follow us on Twitter and Instagram. Subscribe to my YouTube channel and don't miss out on our awesome content there.
CHEERS!
Do you want to make money right from your campus and start building a successful life from school?