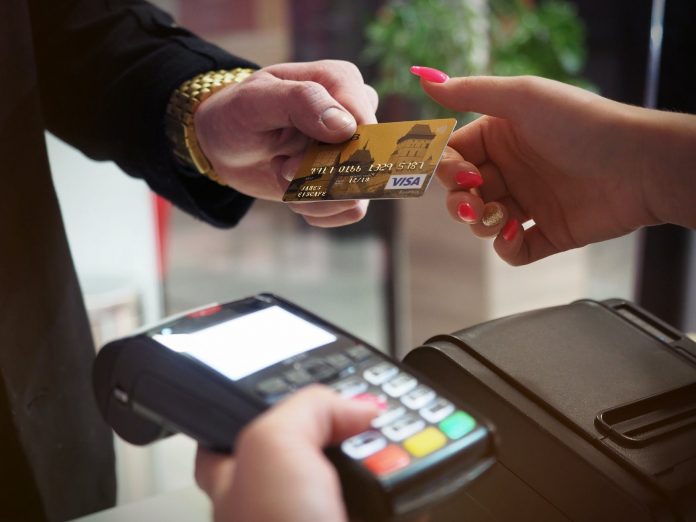 How to invest my money in Nigeria
Are you thinking of investing here in Nigeria? Do you have a certain amount of money that you want to invest in Nigeria and you are thinking of where and how to best invest it?
If so, rest assured, you have made a good decision and I am here to put you through how to best invest in Nigeria and make the best of profits.
Before we delve deep into how we can best invest in Nigeria, below is a list of the best investment platforms that is advisable you invest your money in Nigeria:
Nigeria Stock Exchange
Treasury Bills
Fixed Deposit
Mutual funds
Online Investment Apps
Real Estate
And more
In this post, I will be explaining to you more about the investment opportunities and platforms I have just listed above.
There are other ways to invest in Nigeria that I may not touch on in this post but I will definitely explain them in subsequent posts.
These investment platforms that we will be discussing are, however, the most common ways to invest in Nigeria that other people also invest in.
See Also: Best Businesses to do in Nigeria with N100k
How to invest in Nigeria
Invest in the Nigerian stock exchange
To start with, what is a stock, you may ask. A stock is a type of investment that represents an ownership share in a company. Investors buy stocks that they think will go up in value over time.
Now that you know what a stock is, what is a stock exchange you may ask, Well, in simple terms, a stock exchange is a market where buyers and sellers meet in order to trade stocks.
There are different stock exchanges for different countries for traders. For example, you might have heard about the New York stock exchange, Tokyo stock exchange, London stock exchange, Shanghai stock exchange, etc.
In a country, there may be more than one stock exchange. For example, in the US, there is the New York stock exchange and the Chicago Board Options.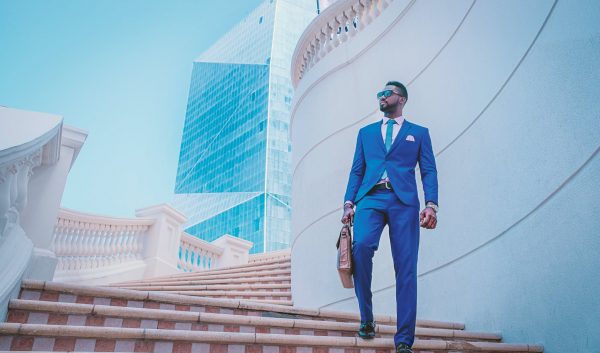 In Nigeria, the major stock exchange where people trade stocks in the Nigerian stock exchange.
The Nigerian Stock Exchange is a good option to consider when looking for where to invest your money in Nigeria. I encourage you to make stocks part of your portfolio.
How to invest in the Nigerian stock exchange
Stock is often referred to as a share. As mentioned above, a stock is a unit of the share of a company that is traded on the floor of the Nigerian Stock Exchange (NSE).
In every registered company in Nigeria, they have shares that the owners lay claim to.
When anyone registers a company at the Corporate Affairs Commission (CAC) they typically say their authorised share capital is N1m made up of 1m ordinary shares of N1 each.
What does this mean? This means your initial capital at the start of your company is N1million represented by those shares.
It is possible that the value of your capital will increase as time goes on, your shares, however, remain the same till you decide to increase it again and register the same with the Cooperate Affairs Commission.
When the shares are listed on the floor of the NSE they are tradable as stocks meaning people can buy or sell them – hence the name stock exchange.
So basically, you can invest in stocks by buying stocks when they are selling on the floor of the Nigerian stock exchange where companies trade their shares.
Later on, when there is an increase in the prices of stocks, you could cash in. How?
How can you earn/benefit from stock investment in Nigeria?
When you invest your money in stocks, you can earn in 3 ways:
Capital appreciation has to do with an increase in the price of shares. When this happens, you can sell your stocks and profit from it.
Some investors have made huge money through stock capital appreciation. This is the preferable option for short-term investors in shares.
For the longer-term investment, you may decide not to sell your shares any time soon. When that happened, you will enjoy dividends from company dividends.
Another way you earn through your investment in stocks is through dividends from companies. Companies have different dividend policies.
However, what you should be concerned with is how much dividend a company pays per share relative to the market price per share of the company.
That is what is called dividend yield.
Companies also give bonus issues to their shareholders. Bonus issue is when a company agrees to give out additional shares to its shareholders for free.
That means the shareholders don't have to pay from their pocket and they get additional shares to the ones they already bought from the company.
Now that you at least have an idea of what stocks are and what it means to buy stocks from the Nigerian Stock Exchange and how to get return on your investment, you want to know how exactly to go about buying stocks at the NSE.
How to buy stocks from the Nigerian Stock Exchange
Buying stocks from the NSE as in other stock exchange floors involves some technicalities. For you to safely invest in stocks in Nigeria, you need the advice and assistance of a stockbroker.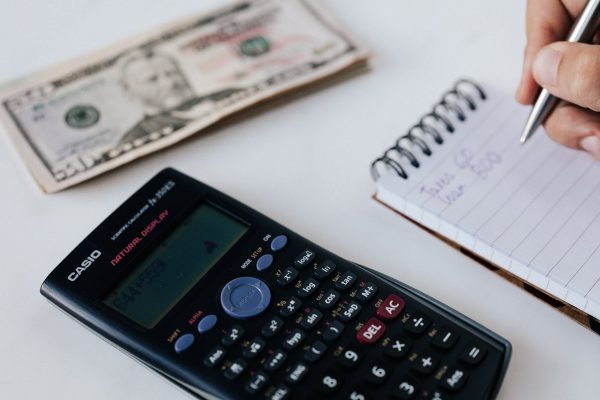 A stockbroker is a professional who executes buy and sell orders for stocks and other securities on behalf of clients. A stockbroker may also be known as a registered representative, investment adviser or simply, broker.
A stockbroker also works with a stockbroking firm. These are professionals who can give you the needed guidance in investing in stocks so that you can smile to the bank at the end of the end.
Advantages of investment in stock exchange in Nigeria
Protection against inflation: Over the years, ordinary shares are said to have won the battle against inflation rate providing enough returns and growth. Investing in stocks is one of the safest ways to invest everywhere in the world.
Ease of Access: Updates and innovations in technology especially in the area of Fintech make it easy to access stock exchange investment platforms and seamlessly make your investment.
Diversification: Purchasing stocks of companies operating in different sectors as well as segments is possible, which helps in optimising the asset-allocation and provides diversification.
Invest in Nigerian Treasury Bills
Another way to invest in Nigeria is through treasury bills. What are Treasury Bills?
Treasury Bills are government-guaranteed debt instruments issued by CBN on their behalf to finance expenditure.
The CBN also uses treasury bills to control money supply in the economy. This kind of investment or securities is widely regarded as low-risk and secure investments.
Before, you could buy for as low as N10,000 and in multiples of N1,000 thereafter. However, this was increased to N50,000,001 in 2017.
If you do not have up to this huge amount, you could still be able to invest in Treasury Bills.
If you do not have up to this huge amount, you can leverage your bank.
Banks usually aggregate such funds from individual investors who want to invest but for not have N50,000,001 upfront.
When a bank has a total of N50,000,000 from individual investors, they can then go and bid to invest in Treasury Bills.  Here is a step by step guide on how to invest in Treasury Bills with as low as N100,000 or below.
Treasury Bills investment is safe because it is backed by the CBN and your funds will not only be secured but you will get good ROI for your investment.
This is why Treasury Bill investments are one of the best for any Nigerian who is interested in real investment that is legit.
A little more you need to know about investing in Treasure Bills:
Treasury Bills sells every other Wednesday (bi-weekly) as announced by the CBN. The CBN announces issuances on their websites and on the pages of national dailies.
You can also ask your bank account officer to notify you ahead of an issuance.
If you want to buy Treasury Bills or invest in this portfolio, you will have to meet them at your bank and request a form.
You will then fill the form with your personal information also indicating the amount you want to buy as well as your bid rate.
The bid rate is also called your STOP RATE. It is the likely interest rate that you have indicated to receive for the principal (main capital) that you investing in the Treasury Bills.
If you are really interested in investing in Treasury Bills, your banker or trusted stockbroker can enlighten you more on the Treasury Bills bids, how much to bid and when to invest in Treasury Bills and for how long.
However, please note that the Treasury Bills are about the safest forms of investment that you can make here in Nigeria.
This is because Treasury Bills are fully backed by the Federal Government of Nigeria and the CBN is in charge of it.
Now in summary, here are the advantages of Treasury Bills
See Also: 53 Businesses to Start in Nigeria With Little Capital 
How to invest in Nigeria
Invest in Fixed deposit
As the name implies, investing in fix deposit is when you make a bank deposit for the purpose of making money from it through the interest it yields over a period of time usually a year or less.
A fixed deposit is an investment that you make with a specific amount invested at an interest rate and tenor (duration) that is agreed on.
This investment avenue is available in all banks in Nigeria at different rates which vary from one bank to another.
So, the rates for a bank deposit for bank A may be different from the rate for bank B.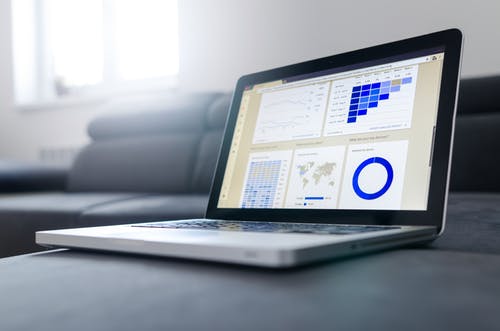 The good thing about fixed deposit investment is that the investment period Is anything between 30-360 days.
This means you don't have to wait till 360 days to claim your interest, you may go for a short-term fix deposit investment if you need to be liquid within a short period of time.
However, if you decide to terminate your investment before maturity, you will forfeit the total accrued interest not earned.
This implies that only the portion of the interest earned in the period that your money was in the bank is what will be paid to you.
Again, you may decide to terminate your fixed deposit investment at your own discretion.
Another amazing thing about fix deposit investment is that with N100k, you could invest. The minimum opening balance for this investment is N100,000.
The not too cool side of the fixed deposit investment is that the interest rates are not so fantastic.
Interest rates for fixed deposits are generally not as high as that of Treasure Bills.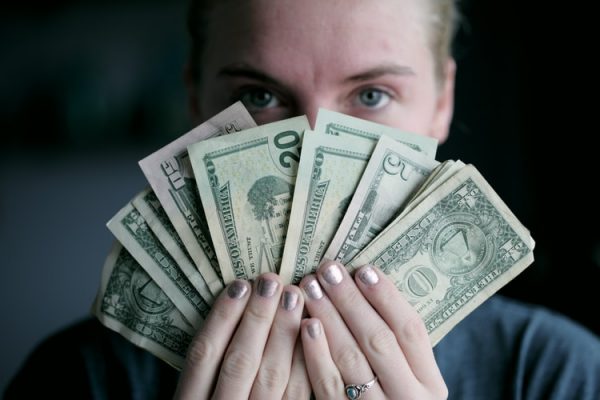 With the advent of banks' treasury bills mobile application, you are only required to fill a signup form once.
Some of the advantages of investment in fixed deposits are:
Investment in fixed deposits gives you an assured return. The returns are generally above and beyond the returns offered by a savings bank account.
Fixed deposits provide you with the flexibility of fixing your money over a period of time. Yes, fixed deposits come up with n-numbers of tenure duration – usually from 30 days to 5 years. However, every bank has their own tenure and interest rates. You can find out in your bank about their rates and all.
Fixed deposits are the best investment option when considering low-risk, long-term financial goals of your life.
To invest in a fixed deposit, you will approach your bank and inform them. You will be required to submit some basic documents similar to those you used to open your normal savings or current account.
Fixed deposit rates for most Nigerian banks can earn you between 8% and 12% depending on how much you are investing in. The more money you have to invest, the higher your return.
HOW TO INVEST IN NIGERIA: INVEST IN MUTUAL FUNDS
What is mutual fund investment?
A mutual fund is a type of financial vehicle made up of a pool of money collected from many investors to invest in securities like stocks, bonds, money market instruments, and other assets.
Simply put, a mutual fund is an investment whereby a number of investors pool cash to invest in large investment platforms like shares, bonds, treasury bills, etc. – these are called portfolio investment.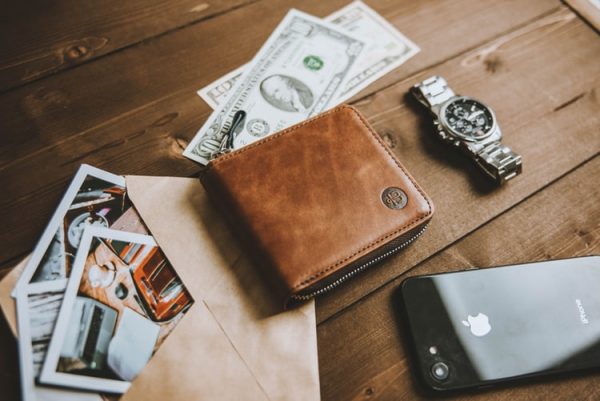 How it operates
Mutual funds are operated by professional money managers who allocate the fund's assets and attempt to produce capital gains or income for the fund's investors (all who jointing pool out funds to invest in it).
A mutual fund's portfolio is structured and maintained to match the investment objectives that are always stated in its prospectus.
Mutual funds give individual investors access to professionally managed portfolios of equities, bonds, and other securities that they may otherwise not be able to invest in individually.
Each shareholder, therefore, participates proportionally in the gains or losses of the fund. If you invest in mutual funds, you become one of those investors.
Mutual funds invest in a vast number of securities, and performance is usually tracked as the change in the total market cap of the fund—derived by the aggregating performance of the underlying investments.
How can you invest in mutual funds?
You can invest as low as N50k or less in mutual funds. Mutual Fund in Nigeria can be operated by the Investment arm of banks, stock brokerage firms, investment banks, etc.
so to invest in mutual funds, you can approach any of these people or financial institutions.
Mutual Funds give people who do not have the time to invest in the money and capital market the opportunity to invest profitably.
Also, if you do not know much about the business of buying and selling securities, mutual funds provide an opportunity to invest and make money without much stress.
By investing in mutual funds, you will be investing in a portfolio of various instruments rather than having your money in just one basket.
This reduces the risk associated with investment generally. So, if one instrument isn't profitable, the others will.
Advantages of investing in mutual funds in Nigeria
There are many reasons why investors choose to invest in mutual funds with such frequency. Some of them are:
Advanced Portfolio Management
When you buy a mutual fund, you pay a management fee as part of your expense ratio, which is used to hire a professional portfolio manager who buys and sells stocks, bonds, etc.
This is a relatively small price to pay for getting professional help in the management of an investment portfolio.
Dividend Reinvestment
As dividends and other interest income sources are declared for your fund, it can be used to purchase additional shares in the mutual fund, therefore helping your investment grow.
Risk Reduction (Safety)
Reduced portfolio risk is achieved through the use of diversification, as most mutual funds will invest in anywhere from 50 to 200 different securities—depending on the focus.
Numerous stock index mutual funds own 1,000 or more individual stock positions.
Convenience and Fair Pricing
Mutual funds are easy to buy and easy to understand. They typically have low minimum investments and they are traded only once per day at the closing net asset value (NAV).
Online Investment App in Nigeria
Another cool, fun, and easy way to invest in Nigeria is through online investment apps.
These days, you can get an app for virtually everything from fitness apps to dating and relationship guide apps – you name it.
To make investing more fun and attractive to people all ages, background, and status, you can now invest from the comfort of your home using an app that allows you to safely invest your money with the option of investing in some portfolios such as stocks, bonds, mutual funds, and the Agric sector.
To invest using these tools, all you need do is download an investment app and follow the steps outlined in the app or website and viola!
If you do not have a good knowledge of investment and you don't have so much money to invest, this investment option is a good one for you.
Here is a list of some of the best investing apps in Nigeria presently.
INVEST IN REAL ESTATE
Real-estate investment is one of the oldest and age-long investments in Nigeria.
Our grandparents invested in real estate and it was profitable to them and so are people of the new generation.
Real estate investment will always be the best way to invest especially for long-term investments.
If you are interested in investing in real estate, that's a smart investment decision you have made.
For one thing, all things being equal, real estate investment will always appreciate in value.
If you buy a piece of land anywhere in Lagos or another part of Nigeria today, come next five years, the price of the land would have appreciated almost double.
That's the good thing about real estate investment, it always appreciates.
Another advantage of real estate investment is that land cannot go bad, it can't get burnt or stolen and your return on investment is almost always certain.
However, there is always trust issues when it comes to investing in real estate as there are many realtors that have questionable characters in Nigeria.
For this reason, you need to work with professionals or organizations who have their names to protect because they are reputable.
This post on how to invest in real estate in Nigeria will further enlighten you on the different ways to invest in real estate in Nigeria and catch out big time.
Now that we have discussed how to invest in Nigeria, which of these investment opportunities are you going to take advantage of?
If you are looking for ways to make money online in Nigeria, these 29 Legit ways to make money daily in Nigeria are some of the best options for you.