Hey guys,
Welcome to another week of opportunities.
Today, we bring you amazing opportunities from across Africa. Feel to browse through and apply for suitable opportunities for you.
Young African Phosphorus African Fellowship Award
About the Award
Awards of USD $5,000 each will be conferred to five early-career scientists working in an African NARES institution (National Agricultural Research and Extension System) or African university. The award is to encourage scientific programs relevant to understanding and improving phosphorus (P) management in agroecosystems.
Questions can be sent to: info@apni.net
Eligibility
Scientists working at an African NARES institution or university who are age 40 or younger at the time of application are eligible for the Fellowship.
Applicants must submit a creative proposal that addresses current knowledge gaps or synthesizes existing information leading to improved P management. Include a description of how the award will be used (such as to support research activities and/or support travel) to achieve the proposal objectives.
Evidence of any scientific partnerships and institutional collaboration will be reviewed favourably. Female scientists are especially encouraged to apply.
Requirements
In order to complete the application process, you will need to submit the following in either English or French:
A description of how the Fellowship will lead to improved understanding of P management in agricultural systems. This should outline any new research, data synthesis, or travel that will be supported with the Fellowship funds. Include sufficient detail that will permit evaluation of its originality, innovative approach, and relevance.
Electronic copy of two letters of support, one of which must be from the applicant's supervisor. Letters must be signed and written on official letterhead and include the phone number and e-mail address of the letter writer.
A resume that includes date of birth, academic degrees, and any relevant publications dealing with P behaviour in soil, water or plants.
A short report will be required at the end of the award period that describes how the funds were used to support the outcomes of the proposal.
You will be required to upload documents during the online application process. It is recommended that electronic (pdf) copies of these documents be prepared in advance.
Deadlines
Application must be completed by 1 June, 2020.
The successful recipients will be notified in August, 2020 and the financial award will be presented to the winners as soon as practical thereafter.
To apply, click here.
Standard Chartered Bank 2020-2021 Internship International Graduate Programme for young Africans
Deadline: Not specified
The Formal Internship Programme is the Bank's structured Internship program. As an intern, in the summer before your final year as a student, you'll work directly on real-world problems to hone your skills, create lasting relationships, and learn about your strengths.
The Formal Internship Programme is intended to create a pipeline to the International Graduate Programme.
Internships is a 10-week program, depending on location, and are open to candidates who are available to start on our full-time graduate programs in September 2021.
Internships typically take place during June – August, depending on location.
10-week program will involve on-the-job training and an innovation project which exposes you to the inner workings of our business to provide real work experience.
You'll be paired up with a buddy from the International Graduate (IG) Programme and to set you up for success during your internship and provide you insights into what could be your next role as an IG.
You'll be assigned a mentor who will provide you with ongoing guidance and mentorship throughout the internship.
High performing Interns will be eligible for placement in the Bank's International Graduate Programme.
Eligibility
To apply for an Internship position, you must have the legal right to work on a permanent basis in the country for which you're applying for the full duration of the internship. If you're applying in the US, you must have the legal right to work on a permanent basis. If candidates are applying for a role in the UAE, we may consider applications from nationals of Middle Eastern and North African countries.
Interns must be in their penultimate (second to last) year of undergraduate study. We will accept internship applications from final year students who are required to complete mandatory National or Military service after graduation.
The Bank does not sponsor work permits for the purposes of Internships.
Evaluation
All Interns participating in the Bank's Formal Internship Programme will be evaluated during the 10th week of employment.  Evaluations will be used in final recruitment decisions for the International Graduate Programme with an aim to provide an offer before the internship is completed.
For more information, visit the official webpage of the Standard Chartered Bank 2020/2021 Internship International Graduate Programme
Unesco CodeTheCurve Global Virtual Hackathon 2020 for Young  Developers and Innovators
Organized in partnership with IBM and SAP, the CodeTheCurve Hackathon calls young developers and innovators to use their digital skills, creativity, and entrepreneurial spirit to join forces to inspire and develop digital solutions to current and future pandemic-challenges.
CodeTheCurve is organized around three main themes:
Ensure continued learning
Data management and information
The present and the future: societal and health issues
Team up and participate in the first phase, from 6 to 15 April 2020. List of qualified teams.
CodeTheCurve global virtual hackathon
Build your skills and help make a difference
Invite young developers, designers, and data scientists to join the UNESCO global hackathon to come up with digital solutions to the global pandemic. Together, let's code new curves!
At least 1.5 billion young people are currently at home due to school closures relating to the global COVID-19 pandemic. One hundred eighty-three countries have been disrupted.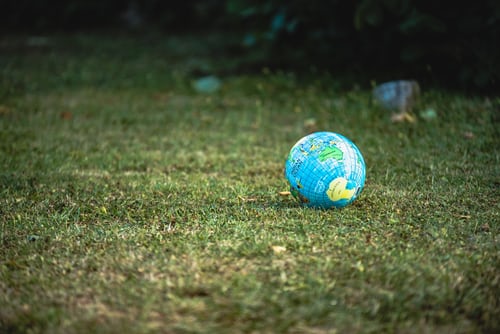 Students, parents, and communities continue to cope with social isolation while exploring how to maintain normal relations and activities in a myriad of online learning content, collaboration tools, and social media platforms available for the world to consume.
Those with no or little connectivity are further isolated. Human daily life conversations that once took place face-to-face have now moved virtual.
For students, parents, teachers, educators, and others, home confinement has brought additional attention and need for an innovative learning paradigm, one centered on practical and real-world digital skills.
This is a time that's especially challenging for the 49% of the global population who lack access to broadband internet. For those who are online, the spread of misinformation and disinformation relating to COVID-19 complicates the situation even further by diminishing confidence in public health guidance by authorities and has given rise to uncertainty or incorrect health behaviors.
What's CodeTheCurve?
The UNESCO CodeTheCurve global virtual hackathon is designed to enable students, educators, teachers, and the research community to build tech skills, entrepreneurial spirit, and professional competencies with a lens on digital creativity and cooperation to mobilize the world.
CodeTheCurve aims to inspire youth with new skills in a virtual, immersive environment in collaboration with other students, experts, and mentors while creating deployable solutions and digital prototypes prepared by citizen developers, data scientists, and innovators with youth at the center. The CodeTheCurve learning and hackathon journey will be practical, hands-on, and a ton of virtual fun.
Who are the participants?
Anyone is invited to gather a crew of developers, data scientists, and friends from other fields (educators, teachers, and researchers), pull together a gender-inclusive group with no more than six participants and make sure there's at least one person under the age of 25 in your team (min. age 16). All teams must have at least one female and one male.
The collaborators from CodeTheCurve will select 40 teams to participate in the immersive learning and hackathon journey.
If a team does not get selected in the top 40, for many there will still be the opportunity to showcase their skills and perhaps get engaged in one of the 40 selected teams. More information on that will be shared later on.
To participate in a hackathon there are different profiles needed: the four Hs of a hackathon: It takes hackers (developers and data scientists), hustlers (program and project managers), hipsters (creative designers and marketers), and humanitarians (industry experts).
Skills required
Participating teams should have at least one developer and/or one person with basic data science skills. Programming skills can include Python, Java, HTML, and/or the ability to use App Inventor or Power Apps — along with the other technical skills that you individually bring to the team. And at least one member of the team must have basic Linux and Jupyter Notebook experience.
Thanks to the partners, participants will receive free access to IBM LinuxONE Community Cloud, which will provide participants with open access to an enterprise-grade Linux environment for your development needs — innovation powered by open source technology.
Challenge themes
CodeTheCurve includes three themes:
Access to learning
Information and data management
Present and future social and health issues in the post-pandemic
Please note that submissions must be at the idea stage and not already in-market.
Some ideas to consider:
Access to learning
Distance learning
Continued learning opportunities
Information and data management
Addressing disinformation and/or misinformation
Fact-checking
Business services
Data monitoring and/or privacy
The present and the future — social and health issues
Addressing current and post-COVID-19 crises challenges
City, community, regional, academic institution-specific, and/or global infrastructure services
Information sharing (healthy behavior, digital skills, language barriers, etc.)
Safety and population
Contributions might include (but are not limited to) the following ideas/thought starters:
Contributing to fostering empathy and humanitarian behavior within your local community and the community of others
Combating the spread of misinformation and disinformation, and promoting digital literacy skills for fact-checking
Facilitating access to educational materials and support for teachers, students, parents, and communities
Innovating in the field of virtual learning with a lens on empowering your local community and the community of others in local languages that might not be represented online currently
Addressing relevant social issues, such as confinement (parenting, virtual activities, etc.)
Addressing local city-services and/or business needs
Addressing the need for the monitoring, analysis, and utility of relevant information, including adhering to protecting and securing sensitive data, while maintaining privacy requirements when collecting, storing, and/or transmitting sensitive data, including leveraging existing open data and data models
Anticipating future changes and needs following the COVID-19 pandemic
CodeTheCurve timeline
Call for Applications opens on April 6th and closes on April 15th, and the 40 selected teams for the hackathon will be announced on April 20th. Online learning will occur on April 22nd and 23rd, and virtual hackathon activities will on April 24th, 25th, and 26th, and winning teams will be announced on or about April 30th.
Training opportunities for participants
Selected CodeTheCurve teams can expect to land new technical and professional skills, including entrepreneurship and design thinking, media misinformation and disinformation, data analytics, Jupyter Notebook, LinuxONE Community Cloud platform, SAP Analytics, machine learning code patterns, artificial intelligence, ethics in AI, AI for social good, chatbot creation, data protection and privacy, and much more.
Submissions and Judging criteria
Submissions must be in the form of a 2-minute video, and will be rated based on standardized criteria by an expert panel of judges with a focus on the following:
Alignment with one of the three CodeTheCurve Themes
Problem statement
Solution description
Feasibility
Ability to make an impact
Audience demand
The 40 teams that are selected for the hackathon itself will be rated based on standardized criteria by an expert panel of judges, with a focus on the following:
Problem statement
Mission
Vision
Target market/audience
Description of the solution
Alignment to the three challenges
Technical viability based on source code/technical documentation submitted
Pitch deck
Deployment strategy and feasibility
Business model
Winning teams
All teams that complete the final submission process will receive certificates of participation from the collaborators.
1st place winners from each theme will have 1 year of free access to LinuxONE Community Cloud and quarterly virtual meetups with thought leaders from IBM and/or its collaborators for a one-year period to advance projects further.
1st place winners in each theme will also receive unrestricted access to learning resources on the OpenSAP platform, SAP DKOM or SAPPHIRE attendance to pitch their solutions, and 3-months of business mentoring/coaching by SAP experts and execs.
For data scientists participating in the information and data management using Machine Learning on IBM Z track, the top team will also receive an extra jolt of enterprise-grade machine learning toolset access powered by IBM Z for six months to continue their amazing project, and be empowered to take it to the next level with monthly virtual mentorship meetups with global entrepreneurship and tech thought leaders.
CodeTheCurve is powered by UNESCO, IBM Z, SAP, TruChallenge, Angel Hack, iHackOnline, Internet Society, People-Centered Internet, FOSSASIA, Global Accelerator Network, Society of Physician Entrepreneurs, Redds Capital, Village Capital, Queen City Fintech, and you!
Deadline: April 15, 2020
To Apply, visit their official website here
See previously opportunities still running here