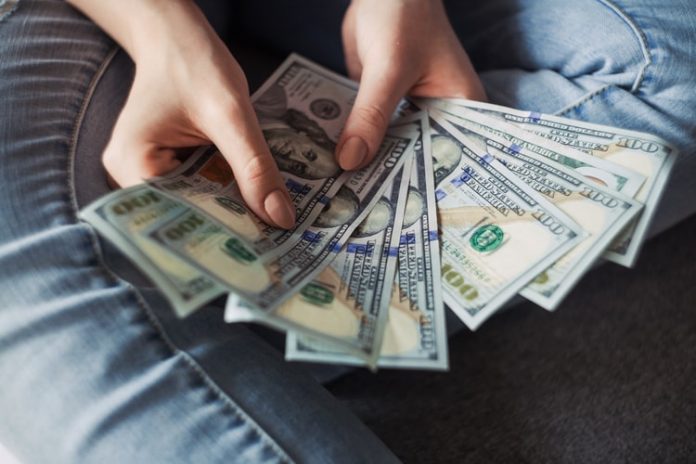 Apps to get an Instant Loan in Nigeria?
Hey guys,
Do you want to know where to get instant loans in Nigeria for your business or education purposes?
Then, you are in the right company.
The truth is, getting instant loans from family members, friends or colleagues is not always easy in Nigeria.
Going by the economic situation in Nigeria, it is difficult to find anyone who will be willing to loan you money.  Most people are also looking for some loans themselves.
Banking institutions are no better.
Before you can get a loan from any bank in Nigeria, you will pass through the fire. In fact, Nigeria banks hardly borrow ordinary people's money. For this reason, many Nigerian business owners don't see banks as an option when it comes to lending money.
There are other avenues where you can get fast loans in Nigeria and that's what we would be looking at today.
Apps to get instant loan in Nigeria
If you are a business owner in Nigeria and you are looking for a quick 'no wahala' loan for your business, there is good news.
The good news is that there are apps and websites that give instant loans in Nigeria. You can get money from these Apps or platforms at any time without collateral within a few minutes. Yes, it's fast like that.
Now, isn't that amazing?
If you run a business and would need an urgent online loan in Nigeria any time soon, or even right now, then you should be in the know of these fast credit loan app that I will be discussing below.
Please note that the instant loan Apps and websites that I will be discussing are in no particular order.
Now to the list of instant online loans available for Nigerians:
17 Apps to get Instant Loan in Nigeria
Ren money
Branch
Specta by Sterling Bank
Aella Credit
CO
FairMoney Loan App
Paylater Loan App
Petty Cash
QuickCheck
Lidya
Fint
Credit Direct
ALAT Loan App by Wema Bank
C24 LIMITED
Grofin
One-fi
Zedvance
1. Renmoney
Renmoney is a fintech lending company operating under a microfinance banking license in Lagos, Nigeria.
They provide loans to individuals and small businesses through our website, contact center, agent network and branches. Regulated by the CBN and insured by the NDIC, they also offer market-leading rates on Fixed Deposits and Savings accounts.
Their personal Loans and Micro-Business Loans are designed to conveniently meet your financial needs.
Whether you're employed or run your own business, you can get an instant loan of up to ₦6,000,000.
Branch
Branch offers loans from ₦1,000 to ₦200,000. Loan terms range from 4 – 40 weeks. Interest ranges from 15% – 34% with an equivalent monthly interest of 3% – 21% and APR of 33% – 261%, depending on your loan option.
There are no late or rollover fees and no collateral necessary. Interest rates are determined by a number of factors, including your repayment history and the cost of lending for Branch. Standard SMS and data charges by your mobile carrier may apply.
You may apply for their Instant loan by downloading the branch App.
Specta by Sterling Bank
What they do: Specta is an online lending platform that gives you instant loans in as fast as 5 mins!
Who they finance: they give instant loans to entrepreneurs in Nigeria, employed and youths.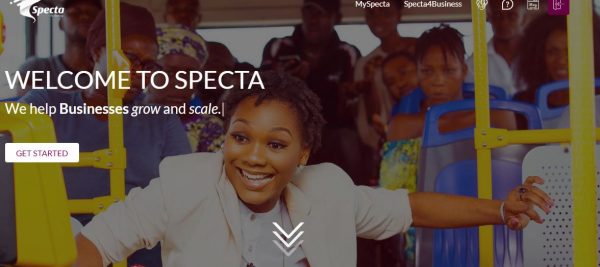 Loan size: They give up to 5 million and they are very reliable being operated by a reputable financial organization.
Aella Credit
If you are looking for where you can get a loan today, then think Aella Credit, especially if you are a woman.
Aella exists to simplify and open up financial access for all in emerging markets by leveraging technology and widespread mobile adoption.
They build products to make an impact at the frontier of Financial Inclusion. They operate in other African countries like Ghana.
Who they finance? Aella gives loans to all but they believe in, and support women and women-owned businesses, and they represent 45% of their active user base.
You can get their loans by downloading their Apps on play store.
Kiakia.co
Kiakia loan is another app to get instant loans in Nigeria.
a swift, smarter, and more convenient place to safely borrow and securely lend out real-time.
They give you access to personal and small business loans and also enable you to safely lend out funds at unbeatable interest rates.
The name kiakia literarily means instantly.
You can get instant loans via their website. Lenders are also welcome as they can give loans to borrowers on the platform.
Apps to get instant loans in Nigeria
Fair money loan App
With Fair money, you can get up to 500,00 in five minutes, now how good is the sound of that?
They give business loans and personal loans. All you need do is download the FairMoney app, sign up and follow a simple application process to get an instant loan in only 5 minutes.
FairMoney is a fast, secure, reliable and free Android mobile banking app, available in Nigeria. they make getting loans and paying bills fast and easy. You can also earn bonus cash when you invite your friends.
But FairMoney is more than just a loan app. Loans range from ₦1,500 to ₦500,000 with loan term durations of 4 – 26 weeks and equivalent monthly interest which ranges from 10% – 30%. There are no additional fees or hidden costs for processing your loan.
Carbon
Formerly known PayLater, Carbon empowers individuals with access to credit, simple payment solutions, high-yield investment opportunities and easy-to-use tools for personal financial management.
Carbon is headquartered in Lagos, Nigeria. They are a global company of over 90 employees with operations in Nigeria, England, and the United States.
You can get instant loans from carbon mobile Apps.
Apps to get instant loan in Nigeria
Petty Cash
Petty cash is a lending firm with customers in 36 states in Nigeria. They don't have branches, but they claim to have enough employees dedicated to helping customers borrow and invest funds.
Petty cash offers a fully digital experience by providing instant loans to salary earners in Nigerian through their employer or individually. This means that their customers can access finance anytime and anywhere.
You can get instant loans within 2 hours without collateral.
QuickCheck
Quickcheck provides digital financial services to help you get closer to your personal and business goals.
They use machine learning to predict borrower's behavior and instantly evaluate loan applications.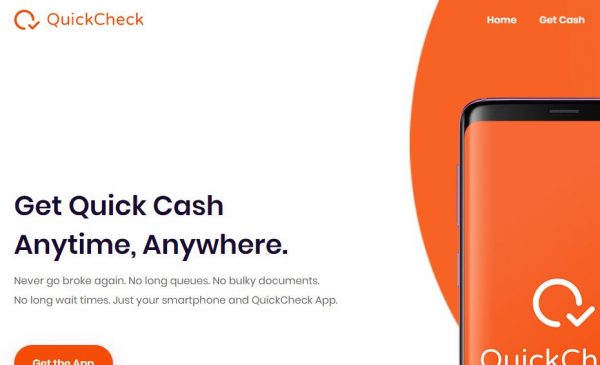 They aim at offering digital financial services to help you get closer to your personal and business goals.
Who they finance: Individual and business owners.
Creditville
You can get instant Online Loans in Nigeria quickly in your account as quickly as 4 hours after meeting the necessary conditions and documentation with Creditville.
You may choose to repay your online loan in full, at any time without any penalty and you may apply for a top-up loan without a waiting period.
Their interest rates are low and all-inclusive, ensuring transparency and we guarantee there are no hidden admin charges.
Their online loan application is easy and they grant the loans without collateral making us the ideal online loan company in Nigeria.
You can access quick loans on their website.
Apps to get instant loans in Nigeria
Lidya
Another app to get instant loan in Nigeria is Lidya.
Lidya is an online platform that provides loans for small businesses to give them the opportunity to expand their businesses and generate more income.
They are in the USA, Nigeria, Poland, and the Czech Republic. Loans are accessed in three easy steps.
Who they finance: Loans to entrepreneurs and small scale businesses. You can access the instant loan by visiting their website.
Fint
Fint is basically for investors. They help lenders earn from their investments.
They allow investors to make an impact in different sectors of the economy by connecting them to vetted individuals, businesses and their clients.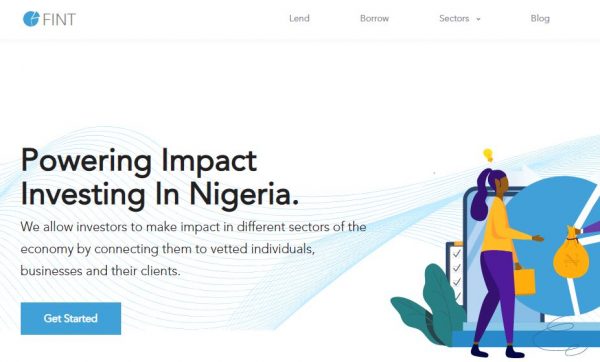 With various investment products such as Agriculture, Power, Asset-Backed Loans, Personal Loans, Insurance & Real Estate, Lenders on FINT can earn up to 39% per annum on their investment.
Lenders on FINT are changing the lives of millions of Nigerians by providing them access to affordable loans for basic needs such as power, rent, insurance, medical bills, school fees as well as business opportunities.
You can join them by visiting their official website.
Credit Direct
Credit Direct is one of the platforms where you can get instant loans in Nigeria. They are one of the pioneers and leaders in the lending space in Nigeria.
You can get quick loans from their website.
Alat by Wema Bank
What do they do?
Alat by Wema Bank Nigeria provides access to loans without paperwork, no visitation to any physical location and response time between acceptance of offer and loan disbursement is in minutes.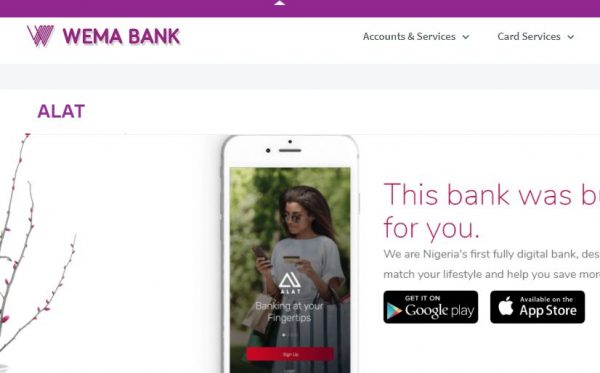 Who they Finance: Open to all validated customers.
Loan sizes: Up to N200,000
Apps to get Instant Loan in Nigeria
C24 Limited
C24 provides Nigerians with an online loan application that can be completed within 5 minutes.
Their loans are flexible and have great rates.
They provide personal loans, business loans, and quick cash.
Their instant loan size ranges up to N5,000,000.
Grofin
GroFin provides investment finance and business support to growing businesses in Africa and the Middle East.
GroFin provides Small and Medium Enterprise (SME) finance/business loans in South Africa, Zambia, Nigeria, Ghana, Ivory Coast, Senegal, Uganda, Tanzania, Kenya, Rwanda, Egypt, Iraq, Jordan, and Oman
Loan size: Up to US$100k and US$1.5M.
One-fi
What they do: OneFi is on a mission to democratize access to finance by leveraging data and technology. Our lending process is fully online via the Carbon Mobile App.
Who they finance: Businessmen and women, employers, employees, etc.
Loan size: Up to 1,000,000
Zedvance
Zedvance is another app to get instant loan in Nigeria.
What they do: They provide access to instant and fast loans without collateral. Users can apply for up to 5million naira with loan tenors of up to 18months and have their money sent straight to their bank account in minutes.
Who they finance: Small business owners and others.
Loan size: Up to N5,000,000.
Rounding Up
As always, if there is anything I didn't touch on in this post, feel free to let me know in the comment session.
Also, let me know if there is anything you want me to talk about in the blog or my YouTube channel.
Follow us on Twitter and Instagram. Subscribe to my YouTube channel and don't miss out on our awesome content there.
CHEERS!
Do you want to make money right from your campus and start building a successful life from school?