55 Best Businesses to Start in Nigeria With 100k in 2022
There's been a substantial uptick in the percentage of young entrepreneurs looking for low-cost business ideas in Nigeria. They have the talents and capabilities to become aspiring entrepreneurs, ready to transform the economic growth of the country.
However, almost all of the time, these bright young people lack the necessary funds to launch a successful firm.
Furthermore, a solid business idea has the potential to provide you with high profits with modest initial expenditures, as little as ₦100,000. Let's look at the best low-budget businesses to start in Nigeria in 2022.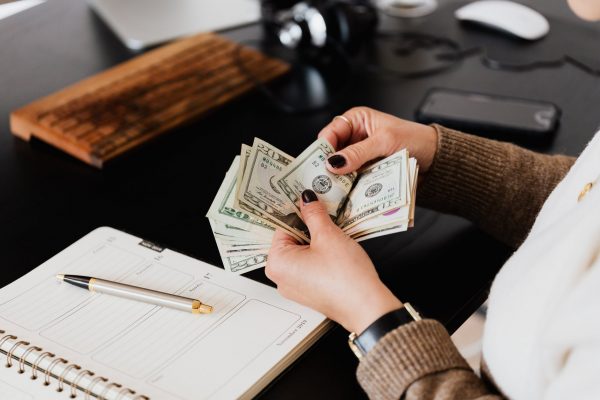 55 Businesses To Start in Nigeria With 100k in 2022
The following are the best fifty-five business ideas you may start in Nigeria with less than a hundred thousand naira – 100k, in no particular order.
Sale of Foodstuff
Build a food business if you really want to set up a business that will generate you revenue on a regular schedule. Always keep in mind that a densely populated area is one thing to consider.
Beans, rice, garri, semovita, semolina, poundo yam, indomie, and yam are among Nigeria's popular cuisine. Let any food item you choose to specialize on be all-encompassing so you may sell a variety of fast-moving foods.
POS/Mobile Money Business
One of the greatest businesses to start in Nigeria is a POS and mobile money agent business.
Mobile money agents are individuals who provide services such as money withdrawal and payment, as well as assistance with PHCN, GOTV, and other related services. They take a shave.
The term POS refers to a point of sale or service that involves a lot of liquidity, or cash that can be given out as a withdrawal.
In truth, the POS industry is a money-making machine that has been quietly operating for years. This is a tiny business that you may start in Nigeria with ₦100,000 and profit handsomely.
E-payments (Agent Banking)
E-Payment is one of the most profitable businesses in 2022.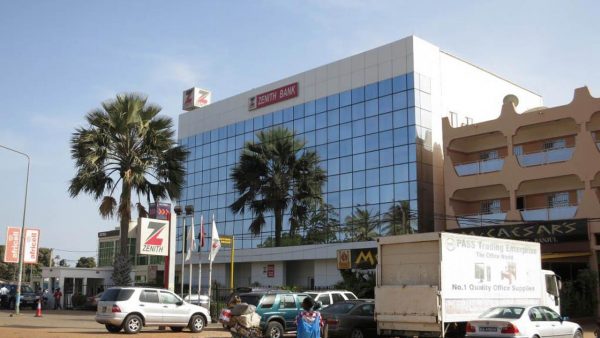 The e-payments/point-of-sale agent business is extremely lucrative. This company will truly work for you if you reside in a remote place where access to banks is difficult.
Accessing the banks is always a problem in Nigeria, no matter where you go.
In the area, there are a lot of bankers who work as agents. Customers on the street who would rather not use a bank are provided with basic financial services such as withdrawal and deposit.
Laundry Services
With less than ₦100,000, you may start a thriving laundry services business in Nigeria.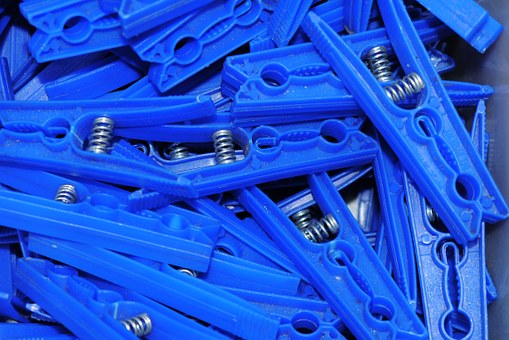 Since people don't actually have the time or the energy to handle chores like washing at home, this is a perfectly appropriate company to start in metropolitan areas.
Best business to start in Nigeria wit6h 100k in 2022
Mini Importation Business
Mini importation is a business that may be started with a small quantity of capital. You'll be astonished to learn that starting this business does not require a large sum of money.
How does this company operate? You can make a profit by importing a modest volume of items from a manufacturing country like China to Nigeria at a low cost of import.
Content Writer
Here is an opportunity for you if you are a creative writer or storyteller. You'll need your smartphone, an internet access, and a lot of experience writing articles.
Many companies are seeking for content managers to oversee the information that is published on their websites and social media channels.
You might also earn money by writing material for freelancing websites.
Graphic Design
Graphic artists are required by most small business owners for branding services such as card printing, bespoke nylons, fliers, social media material, and website and digital creatives.
If you're a great graphic designer, you won't be able to establish a firm with only ₦100,000 in your bank account.
Social Media Management Expert
A whole other skilled-based business that you may start with as little as ₦50k is this one.
With your superior social media management skills, you may begin assisting small company owners in growing their businesses for a nominal fee.
You may start this business with just your Android or iPhone, an internet subscription, and a few more details.
Digital Marketing Expert
Many small business owners in Nigeria desire to take advantage of digital marketing. It's common known that digital marketing is a low-cost, high-impact marketing strategy for small enterprises.
With 2.60 billion monthly active users and growing, Facebook is the most popular social media platform on the planet. Facebook is the darling of business owners due to its large user base.
SEO Expert
In Nigeria, a large number of business owners have websites. It's one thing to have a business website; it's quite another to have a fully functional website that ranks well in Google searches.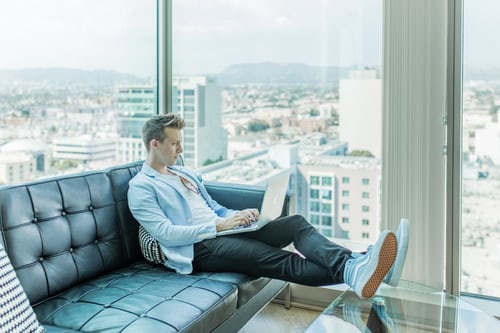 SEO abilities can help you get a website to the first page of Google in a matter of days. If you really have this talent, you can assist business owners in increasing their search visitors, leads, and product sales.
Best business to start in Nigeria wit6h 100k in 2022
Kindle Ebook Publishing on Amazon
This is an example of an online venture. Online enterprises are usually the most cost-effective. Ebooks are also selling well these days, especially if they are written on a relevant topic.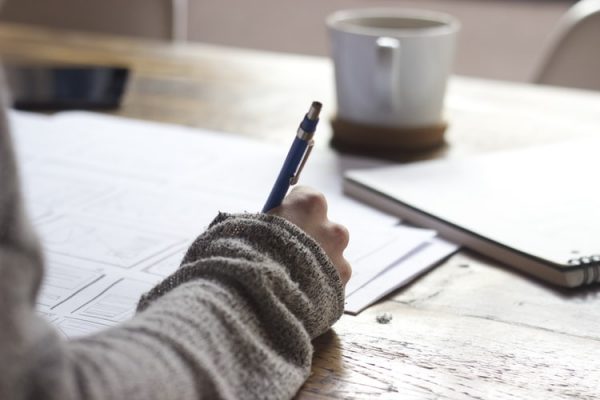 Begin writing after you've completed your research on the subject. You'll convert your information into an approved format once it's finished, and then you'll be ready to start creating.
Affiliate Marketing
Whenever you purchase another person's product on your platform, you can earn a commission through affiliate marketing.
All you need for affiliate marketing is a platform where you can display or sell products.
There's no need for an inventory or a store. With ₦100k online now, this is one of the best businesses to start in Nigeria.
Web Design
Web designers are one of the most in-demand professions these days. Surprisingly, you don't even need ₦100,000 to get started.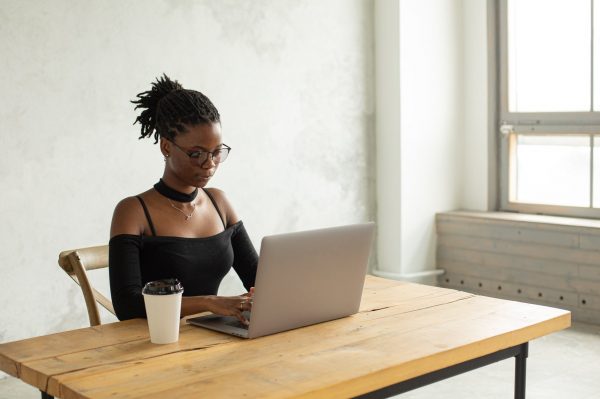 If you don't already know how to create websites, all you have to do is invest and learn.
This is one of the profitable businesses in Nigeria in 2022.
After that, you'll need money to promote your brand on social media and through word-of-mouth marketing.
Best businesses to start in Nigeria with 100k in 2022
Daycare Services
We live in a world where parents are becoming increasingly preoccupied. Caring for a child 24 hours a day, seven days a week is no longer an option that women want to contemplate.
Parents, on the other hand, want their children to be well-cared for, necessitating the need for childcare services.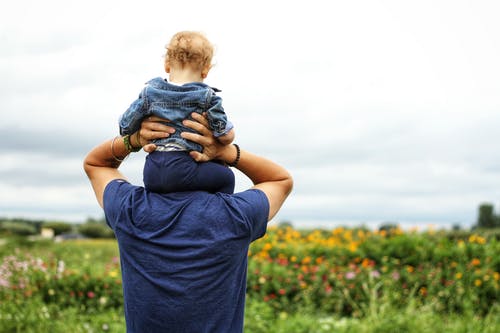 Are you aware that you may use your home to earn real money by providing daycare services? You may start your daycare business for less than a hundred thousand dollars.
Car Wash Services
A car wash business is a good fit for a minimal budget if you live in a city. The majority of car owners do not have the time to maintain their vehicles clean.
They believe that paying money to have their automobiles washed anytime they are dirty is a better option.
If you venture into this business, you will make the most out of these folks.
Repairing Computers
This is a skill-based business. You can't do something unless you have money and no understanding on how to repair a computer.
Because there are millions of computer users in Nigeria nowadays, this company is tremendously profitable.
Repairing Cell Phones
Currently, millions of Nigerians use mobile phones in the country. Along the way, people's phones are broken. So, for everyone, getting into phone repair is a smart option.
These days, the phone repair company is unquestionably one of the most profitable. Phone repair professionals are in a position to make a lot of money because there are so many fancy phones that aren't meant to last.
Interior Décor
The interior décor business does not require a lot of capital and is quite profitable. As a result, you may start an interior design firm with as little as ₦100,000.
So, what's the best way to get started? The interior design industry is entirely dependent on who you know.
Others would start bringing business to you if you have only one good business. Tell everyone you know about it.
Selling of Fruits
These days, everyone seems to be concerned about their health. Healthy foods and fruits, in fact, now command premium rates on the market.
People desire to live a healthy lifestyle, so they buy as much raw fruit as they can.
The problem is that you might not be able to finish all of the fruit in one sitting.
Cooking and Delivery
Cooking is a difficulty for many people, particularly those who are married. Bachelors and folks from the working class could be your objectives.
You wouldn't even need a bankroll of ₦100,000 to get started. It's important to consider your location and how you present your company.
You are not required to manage the delivery side of the business. You can work out an agreement with a delivery service to take a share of any new business you bring them.
Sales of Frozen Food
Frozen food, like raw food supplies, is a fast-moving business in Nigeria that you may start with ₦100,000.
If you already have a store where you can sell frozen foods, all you need to do now is buy a freezer. You'll make advantage of the business and have a good turnover.
Best businesses to start in Nigeria with 100k in 2022
Production and Sales of Detergents
You'd be surprised at how simple and straightforward it is to produce detergents.
It's also quite affordable; you may start with ₦10,000. With more than that, you'll be able to start on a much larger scale.
And the truth is that it is in really high demand. People are looking for alternatives to the leading detergent manufacturers, which are raising their prices by the day.
Production of Hand Wash
Following the Covid-19 outbreak, there was a surge in demand for hand washes. People have become accustomed to cleansing their hands as regularly as needed, and this behavior is set to persist.
If you have the talent, you should start creating hand washes and selling them right away.
Production & Sales of Skincare Products
Organic product manufacturing and distribution is a fantastic business to start with a small budget. However, this industry appears to be currently saturated.
You can tackle this difficulty by focusing on a certain market segment that is distinct.
Why not develop goods for men who wish to improve the color of their skin without using bleach or anti-aging creams? That is how you may tackle the competitiveness issue.
Production & Sales of Organic Drink
If none of the aforementioned business ideas appeal to you, how about starting your own organic beverage company?
People, as previously stated, are drawn to any lifestyle that improves their health, and drinking a healthy amount of organic beverages is one of them. You can begin now.
Sales of Original Honey
Original honey sales are one of the most profitable businesses you can start with little ₦100,000.
To succeed in this business, you must first find genuine, unadulterated honey; else, your ₦100,000 investment could be wasted.
You might wish to run some ads once you've perfected your sourcing.
Retailing of Palm Oil
If you operate in high-end areas, the palm oil business can be extremely profitable.
The majority of individuals in urban areas are constantly on the lookout for decent palm oil sourced from the village.
You might wish to work with a company that manufactures palm oil directly so that you can be sure of its authenticity.
This really is good business you're doing, especially with top-notch packaging.
Sales and Distribution of Cement
As long as people build houses, cement sales will continue to be a fast-paced industry in Nigeria. Cement costs have risen dramatically in recent years.
However, with ₦100,000, you may still get started and find a method to expand your firm.
I recommend that you find a place in a rapidly developing area where thousands of development projects are underway. It will be easier for you to find work and to stay busy with tasks if you do it this way.
This is one of the best businesses you can do in 2022.
Poultry Farming
Poultry farming is another viable option, particularly if you enjoy working with birds. Nigerians rely significantly on poultry products to meet their daily nutritional needs.
You may achieve your goals with a small investment of ₦100,000 and a lot of enthusiasm and determination.
Egg Retailing/Supply
Because Nigeria's egg market is so large, selling eggs is a wonderful business to start, especially if you're on a tight budget.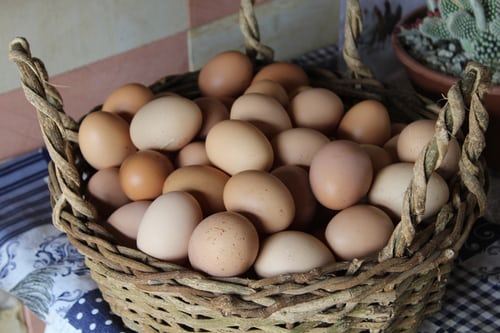 A good tip for the egg selling business is that you don't have to rent a shop. All you have to do now is approach a few buyers that wish to buy from you.
Dog Breeding
In Nigeria, people have dogs for meat, pets, and security. It is more cost effective to begin with three female puppies, which cost about 20,000 Naira each. They'd be ready to mate in less than a year if they were properly fed and cared for.
Pig Farming
Pork meat is in short supply in Nigeria, particularly in the south.
Protein-rich foods are likewise in high demand. A young female piglet will set you back roughly 50,000 Naira. This is a significant amount of money.
Best businesses to start in Nigeria wit6h 100k in 2022
Goat Farming
Goats grow quickly, and goat meat is in limited supply in Nigeria. It pays off, particularly if you choose a species that produces a lot of meat and matures quickly. This is one of the best businesses to start in Nigeria with 100k in 2022.
Editorial and Proofreading Services
This is just another business you can start if you have the necessary abilities and no money.
To get start, everything that is required is to break into the publishing and journalistic industries.
Dropshipping
Drop shipping is a commercial fulfillment strategy in which a company does not hold stock of the things it sells.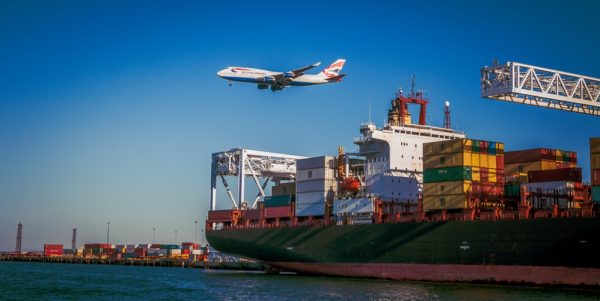 When a drop shipping store offers a product, it buys it from a third party (a manufacturer, wholesaler, or another retailer) who then sends it to the client directly.
In Nigeria, a dropshipping business can be started with as little as ₦50k.
Home Tutor
Becoming a home tutor, you must first have a thorough understanding of your subject. After that, sign up for as many online learning platforms as you can.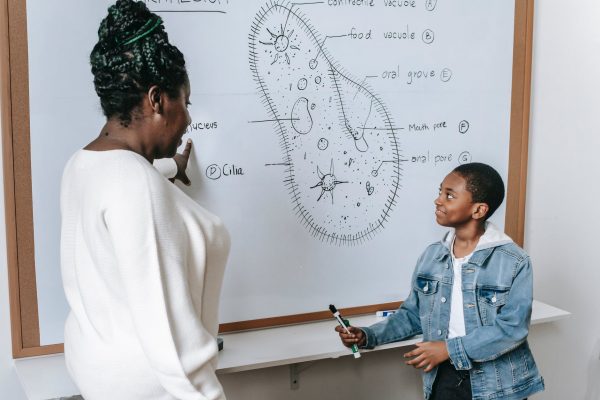 I'll also always suggest the use of word of mouth.
Then, once you've landed a job, you may begin teaching and earning money.
All you'll need is money to pay for an internet connection and a few other necessities.
Hairstyling and hairdressing
If you're good at hairstyling, you'll have a chance here.
If you have the necessary expertise, you can buy weaves and basic tools to begin started.
Sales of Cooking Gas
People require gas to cook if they must eat. As a result, you'll see that more folks are getting into the gas and accessory business.
With ₦100,000, you can establish among the most lucrative and scalable enterprises in Nigeria.
I recommend that you establish this business in a residential neighborhood where there aren't many other coking gas vendors.
Cleaning Services
Cleaning services seems to be another absolutely fantastic business that I definitely propose for you.
People relocate their offices and residential apartments on a regular basis. Because of the stress involved in finding a property in the first place, many people find it difficult to clean their new location before moving in.
Starting a cleaning services business could fill this void. To get started, you'll need a few things.
Delivery Services
Delivery services are becoming more important than ever for small enterprises in Nigeria. We live in a time when everything is at your fingertips.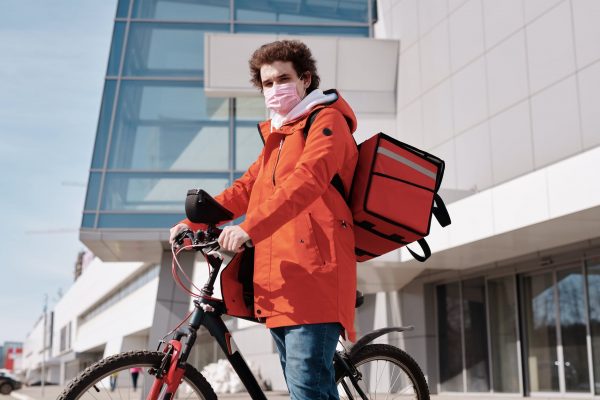 Shoppers want to be able to obtain their purchases while sitting in the comfort of their own homes.
As a result, they'd rather partner with a delivery service to distribute goods to their customers.
As a result, there is no good opportunity than now to launch a courier service business.
Selling of Perfume Oils and Fragrances
Perfume oils and perfumes are a fantastic alternative if you want to start a business in Nigeria with ₦100,000.
People appear to be sick of the high-priced luxury perfumes sold at department stores.
People appear to have discovered a way to combine perfume oils to produce the finest aroma ever.
This is one of the best businesses to start in Nigeria with 100k in 2022.
Sale on Frozen Foods
Another fantastic business that may be successful at any moment of day is the frozen food industry. If you already own a deep freezer, you can start selling right away from your house.
You'll also need a location near a residential area where you can attract a large number of customers. In the meanwhile, I wouldn't recommend getting a freezer on borrowing.
Water Dispenser/Sale of Pure Water
Water dispenser/pure water sales is another business you can start with ₦100,000 in Nigeria.
Because many residences lack a drinking water system, they must rely on sachet water and water dispensers.
This is a particularly amazing business concept because water is a daily necessity for everyone; we just cannot live without it.
Furthermore, it does not spoil or expire. This firm likewise has a low risk and low stress level.
Sharwama/Barbeque Business
Nigerians' favorite pastimes are sharwama and barbecue. This business takes some ability in the preparation of sharwarma and barbecue, but then you can certainly hire someone to do it for you.
Nevertheless, this is a lucrative industry, and if your signature is delicious and unique, people will flock to you.
Best businesses to start in Nigeria with 100k in 2022
Hair Care Business
You may start a human hair business with as little as ₦100,000 right now. You don't have to start with high-priced hair.
Begin with the most affordable options available to your customers and work your way up to your ideal hair type.
You can either purchase hair from manufacturers or buy it from distributors when you first start out in this company.
I recommend ordering from China through a reputable mini-importation website such as Alibaba.com or others.
Your purchased hair products will arrive safely at your homes and offices using this technique after a few days.
Reselling Data and Recharge Cards
Nigerians are believed to spend ₦447.8 billion per month on recharge cards. You'll agree that's a big deal.
The recharge card business is one of the interesting business ideas that anyone who desires to set up a business on a shoestring budget should consider.
Despite the fact that many may contend that the operating income on recharge cards is too low. If you have a large sales volume, you can overcome this objection.
Custom Clothing Business
You may also establish a personalized clothes company on a shoestring budget. You must be original and imaginative in your business.
Starting a personalized clothes business doesn't require much; all you need is a budget of roughly ₦100,000.
Shirtmaking
Shirtmaking is another excellent business to start in Nigeria with a budget of ₦100,000 fewer.
Go learn if you don't have the skill. With less than ₦100,000, you should be able to master fashion design.
Once you've honed your skills, start using your social media handles and other platforms to promote yourself and create stunning shirts and other types of clothes.
Sales of Ladies Casual Wears
Ladies, regardless of the state of the economy, want to look attractive all of the time. And, believe it or not, women's clothing is the most affordable – when compared to men's clothing.
This makes it a viable enterprise for anyone with a ₦100,000 budget.
To begin, you don't need need a shop. For a while, your friends and family will suffice.
Sales of Gift Items and Household Equipment
Another wonderful business that anyone can start right now with next to no investment is something like this. During the holiday seasons, this business grows even more.
You can sell stuff such as gently used items, baby items, and so on.
Best businesses to start in Nigeria with 100k in 2022
Barbeque Business
Barbeque is another low-budget profitable company to start in Nigeria. Some cities have a vibrant nightlife, and barbecuing meats including beef, chicken, goat meat, and pork on local grills is profitable.
Popcorn Production Business
In Nigeria, you can start a popcorn producing business with very little money and profit handsomely.
You'll need a nice location for this. You'll be willing to market sufficient popcorn to break even and earn a profit if you do it this way.
Selling Used-Car
A good company to start in Nigeria is selling used cars. Since you already own a smartphone, you may take advantage of this fantastic Nigerian business opportunity for free.
All you have to do is go about and look for cars that have been marked for sale. Contact the car owner and use your commission to sell the vehicle on e-commerce platforms.
Cook-On-Demand Business
Customers call you to assist them prepare food whenever they need it for a charge if you run a cook-on-demand service. To get started in this industry, you'll need to be a natural networker with excellent communication skills.
Weight Loss Consultancy
These days, hundreds of thousands of Nigerians aspire to lose weight. Before you begin, you don't even need to know everything there is to know about weight loss. You should also pay attention to specialists in your field and pick up a few tips from them.
Rounding up
Given the current state of the Nigerian economy, starting a business is a real eye – opener. Regrettably, many businesses in Nigeria require a significant amount of capital to get started.
Fortunately, we've found fifty-five businesses in Nigeria that you may start for less than ₦100,000.
Did we overlook any business ideas? There are many more than simply these 55.
That's the size of this write-up.