Ideaslane Africa in conjunction with Edusko Africa presents the Most Enterprising Students in Nigeria 2021. This list is in recognition and celebration of some of the most innovative, creative, and inspiring students from across campuses in Nigeria in the year under review.
"We are excited to showcase the innovativeness and creativity of these hardworking and outstanding young Nigerians who have shown that the fate of their future truly lies in their own hands", says Bukola Owo-Bello, founder, Ideaslane Africa.
"This year, we received hundreds of entries from students across different universities and higher institutions in Nigeria. It was a tough decision to finalize the list but our team of judges did a fantastic job with their selection".
"Students from across the country are leveraging technology and the power of social media to create simple solutions to some of the problems prevalent in their communities, thus, changing long-held narratives about entrepreneurship and higher education", adds Jide Ayegbusi, Edusko Africa CEO. "We are very excited about this and the prospects it holds for us all".
This development reflects the strength and the ability of our young people who incidentally constitute over 70% of our population to contribute significantly to the growth and development of our nation".
This year, the organizers of the annual list put the spotlight on select undergraduates from different campuses in Nigeria who have proven most enterprising with their innovative business ideas, industriousness and show great promise.
The Most Enterprising Students in Nigeria 2021
Adekanle Oluwadunsin Ibukunoluwa
Adekanle Oluwadahunsinmi is the founder of Smartmedicalwears, a startup that deals in providing fashionable and sustainable medical clothing for health care workers. He is a Medicine and Surgery student at the Lagoke Akintola University, Ogbomosho.
According to Adekanle, the startup launched "because I knew I could give Heath care workers something better, by improving on the fashion/outlook of hospital clothing and also focus on using sustainable materials such as Antimicrobial materials, which am sure I'll be able to achieve in the nearest future".
Akintola would also love to produce a line of medical materials that would be used generally in hospitals across the country.
Adeleke Favour Okikijesu
Adeleke Favour Okikijesu is a Computer Science student at Lagos State University. He is the founder/CEO of Qiqifarms.
Qiqi Farms is a registered startup in Nigeria that uses technology to scale up the production and value addition of organic food products, ensuring more nutritious meals are accessible and affordable to all Africans, unlocking the limitless potentials in the value chain.
Their vision is to build a healthy Nigeria, ensuring that Nigerians enjoy the value of healthy and affordable value-added packaged food products.
Qiqi Farms is a fast-growing brand that feeds over 500 families in 6 states in the country and more. Boosting of 12 employees (full-time staff and part-time staff) Qiqi Farms was founded in 2019 in Lagos, Nigeria.
Adeoti Gbemisola Victoria
Adeoti Gbemisola Victoria is an Event planner C.E.O of Vickie-decor and Surprise.  She is a Biochemistry student of the Federal University of Technology, Minna.
Her business helps people plan, decorate and organize their events, mostly into kiddies decorations, balloon decorations, and pleasant surprises.
Victoria started this business because she wants to be the reason people get to create lovely memories for their special occasions and to give them Satisfaction. She also wants to use her talents and passion to give joy to others.
In 12 months, Victoria would like to own her event lounge, gain more visibility and earn others' trust among other things.
Aladesulu Bukola
Aladesulu Bukola is the founder of Teenovation, an online marketplace for freelance services at a low cost. The startup is a bridge that links freelancers to people who need their services at an affordable cost and within a short period.
She is an Anatomy student of the University of Medical Sciences, Ondo.
Bukola wants to use her platform to solve the problems and challenges young creatives and freelancers in Africa especially in Nigeria face every day in getting gigs due to the tarnished image and distrust people have for skilled workers and distrust with the youths.
The Teenovation ideas have helped to provide jobs for young and skilled people, especially in Nigeria.
Aisha Adebimpe, Bankole
Aisha Adebimpe Bakole is a 400-level student of the University of Ilorin. She is the founder of Alagbafo Laundromat, a registered fast-growing laundry store located in Ilorin, Kwara state with 3 workers presently working at their store.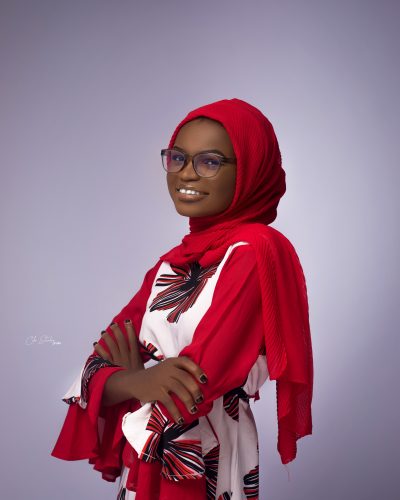 Having been into different businesses right from her 100L in 2017, she won the award of the student entrepreneur of the year in my department and the brand of the year in her faculty and was also nominated for different student entrepreneur awards like the EVA Awards.
She has also worked as the head of sales for a reputable startup company while still a student, where she has learned a lot about businesses and entrepreneurship.
Akinola Favour Aduragbemi
Akinola Favour Aduragbemi, a 400-level Financial Accounting at FUTA is the CEO of FavouriteTastyCakesAndTreats, a startup specialized in making cakes and confectioneries for events.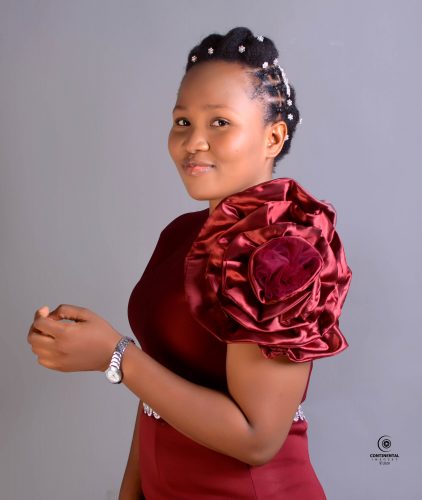 Among other things, Favour's financial predicament and dependency moved her to look inwards and become self-employed.
In the next 12 months, she plans to expand my business by attending the necessary training required/needed for the perfection of the skill, get a standard workspace and the necessary equipment to make the business run smoothly.
Akintola Funmilayo Azeezat
A 400-level accounting student of Caleb University, Akintola is the founder of Besttrends, a renowned growing fashion brand that provides goods and services to both genders.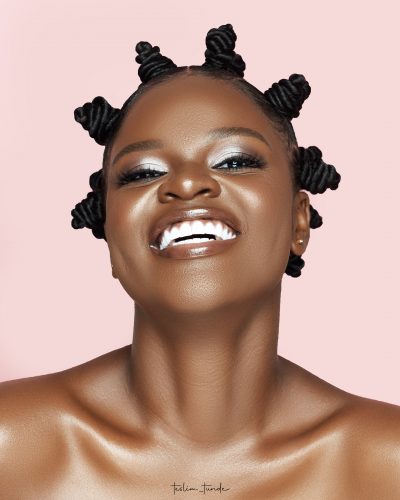 The business deal in handmade bags (leather, rattan, beaded, Ankara made, satin draw-string), purses, wallets, belts, branded (t-shirts and crop tops), and rattan furniture all at affordable and friendly prices in retail and wholesale packages.
The brand believes in giving their customers the most value for their money and they strive for growth and customer satisfaction.
Atolagbe Maryam Aramide
Atolagbe Maryam Aramide is a final year student at the University of Ilorin where she is studying Agriculture.
She is the founder/CEO of Machoice Intergrated Services, a Nigerian owned and registered brand that provides Nigerian families with high-quality dish wash liquid that is rugged on grease and mild on hands used for cleaning all kitchen wares and aiding kitchen hygiene thereby aligning with SDG of promoting clean water and sanitation in the kitchen and the general household.
Maryam's mission for her brand is to establish a standard and world-class production firm that will grow to be one of the major market leaders in the industry, make profits, and also give our customers value for their money.
Machoice works towards serving both the country and the international market, securing a long-term household-friendly brand name and building a huge legacy.
Adeleke Samuel Adeniji
Adeleke Samuel Adeniji is a portrait and lifestyle photographer and the founder and creative director of Adizyphotography.
Adeleke, a student of the University of Ilorin where he is studying Christian Studies Education loves storytelling.
This passion has been there since his days in junior secondary school, hence, he choose Mass Communication as a course of study which he didn't get. Photography where he now finds his expression.
Cheeka Onyeka
Cheeka Onyeka is an undergraduate of law at Nnamdi Azikiwe University Awka and the National/Country Director of the Federation of African law Students Association – DOPPP(Nigeria).
He is also a student-founder at Y Combinator's Startup School. He is the Founder of Cosmo Legal and Co-founder of MangoPay; two organisations that are fast racking excellence and solutions in Nigeria's legal industry and Fintech ecosystem respectively.
Cheeka Onyeka was recognised in 2019 by Business Africa Online as one of the African industry innovators driving sustainable change in the legal industry.
In 2020, he was named a global changemaker by Opportunity Desk in her maiden 30 under 30 changemakers list.  In Q3 of 2020, he was nominated as the 'Most Innovative Law Student' in Nigeria by the Law student Association of Nigeria.
He was also recognised by Campus Tori in her maiden edition of her "Student and More" Program.
Comfort Tolulope Oladeji
Comfort Tolulope Oladeji is the founder of Alt foods. She is a 500-level Law Student at the University of Lagos.
Alt foods is an agro-allied business that bridges the gap between locally produced food and non-consumption by providing alternative food options through processing and packaging of locally grown foods making use of eco-friendly packaging options, employing women, and victims of gender-based violence on contract for 70% of its operation.
The startup generates the bulk of its sales through resellers, customers turned brand advocates. Most of them are students in need of an alternative source of income.
In the next 12 months, she wants her company to have completed our NAFDAC registration, set up our physical location, completed research on a new product, signed up 100 resellers in different parts of Nigeria, signed up 2 international resellers, and have our product in major stores and supermarkets in Nigeria.
Comfort Balogun
Comfort Balogun is a student of the Federal Univerisity of Technology, Abeokuta.
She is a graphics designer and founder of Fort3d_design, a branding business that helps small businesses to meet their branding and design needs.
David .E. Ogoegbunem
David Ogoegbunem is a Marketing student of Delta State University, Abraka, and the founder of TheTeraBrand.
The TeraBrand is an advert company targeted at students across Nigeria
The platform is where students get to earn by advertising on the social media platform posts from clients. This in turn earns them some money for upkeep in school.
Esther Omolola Olaniyi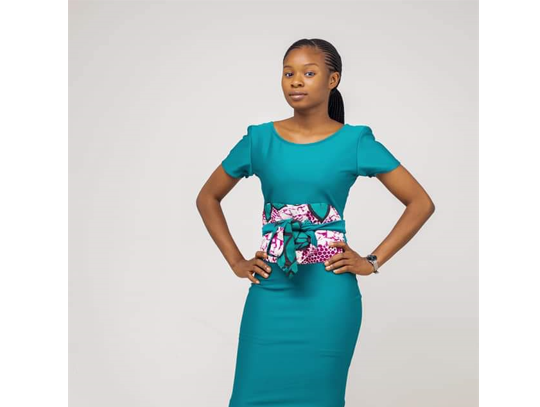 Esther Olaniyi is a 500-level student of Agriculture and Agronomy is the founder and creative director of Hairxterification.
The startup customizes hair products from locally sourced extensions to achieve crotchets and wigs of different styles and sizes but with the same qualities and features as the imported ones.
Ever since childhood, Esther has always been amazed by the African woman hair and the creativity that goes behind changing one's look completely once it's styled.
She is now able to contribute to that creativity by providing made-in Africa African hair products on a budget for every African woman.
Haoma Worgwu
Haoma Worgwu is the curator of Envisage Hub, an innovative career development hub aimed at closing the gaps that impede a smooth career progression for young persons.
She is a 400-level student at Covenant University where she is studying Economics.
Envisage hub is Africa's first career clinic with a mission to breed globally competitive youths. It is an enterprise borne out of my desire to enhance the career progression of GenZ persons in Africa and beyond, having gone through a rigorous career development process myself.
Sometimes ago, Haoma Worgwu carried out research and discovered that over 60% of Africa's population is under the age of 25 and a large percentage of this group go through a tedious career development process, as they do not have access or know the right sources or persons to meet, for the basic information and resources required to aid their career development.
Her solution to this problem was Envisage Hub.
Ifeanyi Godfrey
Ifeanyi Godfrey is an Economics and Statistics student at the University of Benin. He is the brains behind the Impact Africa Initiative, a nonprofit organization pioneered by a team of student volunteers to proffer basic solutions to the challenge of an average student in the area of skill empowerment.
The organization was fully started in 2019 when the vision to create a platform for skill empowerment was birthed.
Ifeanyi started IAI with the aim of bridging the gap in the low employability ratio among university graduates in Nigeria and reaching the African continent in the nearest future.
The organization is primarily saddled with the responsibility to ensure University graduates are equipped with relevant 21st-century skills to match up with the neck-breaking speed of change globally.
Ifeoluwa Adediran Emmanuel
Ifeoluwa Adediran Emmanuel is a student of Physiotherapy at the University of Ibadan and the founder of The Gaxut Hub.
The Gaxut Hub is an edutech platform with the vision to alleviate poverty in the nearest future while providing its users the best online learning experience around the world.
The project kick-started in September 2020. The idea we initiated is due to the increasing rate of digital skills and several opportunities in the tech world.
Ishaq-Balogun Anisa Oluwatobi
Ishaq-Balogun Anisa Oluwatobi is the brain behind The Sickle Cycle Initiative, a nonprofit organization aimed at fostering awareness of sickle cell disease in Nigeria.
The organization serves as a psychosocial support system for individuals living and thriving with sickle cell disease and enacts inclusive policies concerning sickle cell disease at local and national levels.
Ishaq-Balogun Anisa Oluwatobi is a Cell Biology and Genetics student of the University of Lagos.
As a person living with sickle cell disease in a well-to-do family, Oluwatobi understood the impact living with such a genetic condition has on the finances, availability, and psychology of myself and my family.
It then dawned upon her to think deeply about the fate of thousands of people living with the same condition in a poor family as Nigeria is known to bear the highest burden of people with sickle cell disease.
With all these thoughts, she knew it was time to change the narrative no matter how little!
John Adebowale
John Adebowale is a student of the Lagos State University where he studies Sociology. He is the creative director and owner of OluwamayowaShots, a growing photography startup in Lagos.
John has always had the passion to create and tell stories through the lens and keep people's happy memories recorded. His photography business helps him to achieve this.
Lawrence Blessing Opeyemi
Lawrence Blessing Opeyemi is a student of Ambrose Alli University Ekpoma, Edo State. She is the founder of one of the thriving skincare brands in Nigeria – Beetop_Naturalle.
Though she launched in August 202, the business has shown grown promise, and she helps people solve real problems of all kinds of skin problems. She started the brands as a result of the challenges she faced due to her own skin challenges and not finding the right product that meets her needs.
Today, she has turned that challenge into a venture that is not only making her money but putting smiles on her happy customers' faces.
Louis Fuvwoma Oghenenyore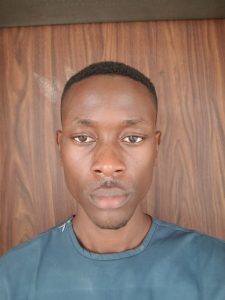 Louis Fuvwoma Oghenenyore is the founder of Iclean services professional cleaning startup, a fast-growing specialized cleaning services business headquartered in Ibadan, Nigeria.
The founder, Louis is a 100-level business administration student at the National Open University, Nigeria. The business was inspired by Louis's frustration when he dropped out of school in 2019 due to a lack of finances.
Mary Joseph Okon
Mary Joseph Okon studies Mass Communication at the University of Uyo, Uyo State where she juggles her studies with her fast-growing fintech startup SaveSmartNG, a financial institution that enables students to save at the comfort of their hostel through thrift banking.
When she started the business just before the panic hit in 2020, her purpose of starting the business was to help students to control their spending habits by saving daily through thrift banking.
Michael Blaise
Michael Blaise is a student of Tai Solarin University of Education. He is the founder and CEO of CampusHelp, a WhatsApp bot listing service that connects service providers to service seekers on campus.
Michael was moved to start Campushelp upon seeing how many students have vocational skills but no available market to sell these skills after gaining admission.
He created Campushelp – a WhatsApp bot that connects service providers to service seekers on his campus.
In the next 12 months, Michael plans to expand to other neighboring universities having gained over 5000+ active Campushelp users with over 3000+ Services successfully rendered.
Mfor-Abasi Sunny Okoh
Mfor-Abasi Sunny Okoh is a Dentistry and Dental Surgery student of the University of Calabar. She is the founder of The Entrepreneur Haunt, an online creative hub for young creatives and entrepreneurs in Nigeria.
Okoh is a creative and an entrepreneur, but she found it really hard to express herself because she wasn't in the arts. She is a medical student, and at that, she feels it is easy for people to confine them in one space. However, the Entrepreneur Haunt has provided a great platform to give expression to her creativity.
"I started The Entrepreneur Haunt to serve as a safe space for people like me, people that cannot be labelled, people that cannot be put in a box. The Entrepreneur Haunt unclips your wings and gives you permission to fly".
Odugba Ovokerie Favour
Odugba Ovokerie Favour is a student of the University of Benin where she is studying Paramedic.
She is the founder of Favie Chops and Drinks, a business that deals in yummy small chops (spring roll, samosa, Puff Puff, Beef, Chicken, Snail, and Gizzard) cocktails and Mocktail. The business also caters to indoors and outdoors events and delivers chops to any location in Warri.
Ogunsola Ayooluwa Folakunmi
Ogunsola Ayooluwa Folakunmi is a 400level student of Tai Solarin University where he studies Geography and environmental management. He is the founder and CEO of No Wahala bag, a bag made from waste that enables individuals to retain heat or cold with little energy to start up.
The no wahala bag preheats one's food in a pot for a few minutes just enough to make the temperature of the pot hot and then put into the bag which finishes the cooking of food.
"The bag also helps in chilling iced drinks to retain the chilled temperature for more than 6hours, among other functions.
The bags are sold at pocket-friendly prices. However, for the first few months of launch, we have been giving it out to students for reviews and improvement.
We have also sold a couple of bags based on demand".
Olusakin Winifred
Olusakin Winifred is a student at the University of Lagos where she is studying Economics education. She is the founder of Hautefabricbags a fashion line that deals in handmade bags.
Currently, her bags are being ordered from some higher institutions like Unilag and Uniben. They are being ordered in wholesales to be able to help other students raise funds in school.
Olushola Sunday Tosin
Tosin Olushola is a student at the University of Ibadan where he is studying Sociology.
He is the founder and creative director of SupersonStudio, a photography business dealing in documentary photography brand that also deals in weddings, portraits, lifestyle and fashion photography.
Tosin in the next 12 months plans to have raised and impacted 100+ photographers across the nation and beyond.
Okhipo Faith Ilamosi
Okhipo Faith Ilamosi is a student of the University of Ibadan where she studies Archaeology. She is the founder and creative director of Ilams Creations, a fast-rising graphics and design business.
The idea started as a hubby for Faith during the covid-19 lockdown in 2020 when schools were closed. Today, she is living her passion and also helping brands and small businesses meet visibility needs through design.
Her design business also aligns with her personality as an introvert and makes her feel like a superpower.
Opadoja Mary Oreoluwa
Opajoja Mary Oreoluwa is the founder of Alatasueuse, a home-cooked meal service into soups and foods delivery by order.
She is a Nutrition and Dietetics student of Ladoke Akintola University of Technology.
According to her, "I wanted to build something that would be bigger than myself, then I looked inward and saw what I could do, and what I love doing, I also cross-referenced with what was lacking around me, thus,  ÀLÁTÀ SUÈSUÉ was born, and it has been growing daily.
Salam Alimat Adeola
Salam Alimat Adeola is the founder of Deglittersapparel, a fashion brand that deals in adire productions, designs, cloth revamp, wholesale, and retail.
She is a student at the University of Ilorin where she is currently studying Zoology.
For her, the business idea came after she experienced some level of lack as a student which made her realize that it's not everyone that could afford new clothes.
She figured that this set of people could be helped by bringing back their old clothes to life, hence she started her adire line.
Samuel Opeoluwa Aribiyi
Samuel Opeoluwa Aribiyi is a student if the University of Ibadan, and the founder of Arisam Exotic creations, an event decoration, and management organization that uses its expertise to create beautiful events experiences.
Siji-Mabeweje Mofopefoluwa
Siji-Mabeweje Mofopefoluwa is a Mechanical engineering student at Covenant University. He is an actor, comedian, and event host.
Mofopefoluwa started acting a long time ago but didn't take it as a serious business until 2018 when he started comedy.
He started acting/comedy because of his passion for it, the joy it brings to his world, and also because it helps inspire people to do the things, they believed they couldn't do.
In the next few months, he has plans to work with big names, get on a tv-series and most importantly complete his comedy series with some other comedians.
Shofu Babalola Theophilus
Shofu Babalola Theophilus, a 300-level student of the University of Ibadan is the founder of SB Fumigation Services, a pest control service that also deals in the production of household chemicals.
Babalola started his business upon realizing that many students on campus have a high infestation of bedbugs and he saw that as an opportunity to unveil his zeal for the production of household chemicals by producing insecticide products and solving environmental problems.
In the next 12 months, his plans for his business are to register with all agencies and the pest control association and its members, also to provide digital tools to pest control operators.
Taiwo Sotikare Joseph
Taiwo Sotikare Joseph is a student of Foreign Languages at the Obafemi Awolowo University Ile-Ife.
He is the founder of Insight. ng, a platform that aims at giving Nigerians the best quality information on how they can start and manage their dream business into a grand success.
"I personally have tried out different forms of online businesses, including freelancing, blogging, affiliate marketing, vlog, and e-commerce, within the space of 4 years. Some of these businesses are big successes, while some are the opposite. Nevertheless, all of them give me a good amount of experience, which I love sharing with those trekking these businesses paths".
Insight.ng also gives businesses owners the opportunity to share their expertise and experience.
Toluwanimi Fagunleka
Toluwanimi Fagunleka is a student of College of Medicine University of Lagos. She is the founder of Tanum Creations, a digital marketing agency helping brands and organization communicate their ideas and thoughts in the best way their audience can understand.
The startup also creates content for social media platforms, blogs, and websites, they also coached fellow students, business owners on how to sell using different social media platforms.
For Toluwanimi, the whole idea started during lockdown when she started learning skills, acquiring knowledge, taking courses, and reading books.
She started sharing her knowledge with people around her and the feedback was encouraging. "It was mind-blowing, so I decided to go a step further, I created a marketing e-book and sold it to over 100 Business owners and they kept referring me.
And today, she has a fast-growing business for herself.
Ugboaja Comfort Gift
Ugboaja Comfort Gift studies Theatre and Media Arts at the Federal University Oye Ekiti.
She is the Creative Director of the fast-rising clothing line, Comfysfashionhouse, a fashion designing brand that deals in making well-made beautiful fashion pieces for African females.
Umar Ahmad Bolakale
Umar Ahmad Bolakale is a student of the University of Ilorin studying Agricultural science education. He is the founder and creative director of Alkhayatih fashion.
The fashion business deal in non-native and native attires for men: Agbada, Danshikih, shirts and trousers, Lab coats, jumpsuits and farm coats for practicals used in the institutional laboratories and school uniform both western and Islamic for primary and secondary school students.
According to Umar, "being a fashion entrepreneur, we would not only solve the quota of unemployment but also give training, incentives, small startup capitals for upcoming entrepreneurs".
Umeh Emeka Kingsley
Umeh Emeka Kingsley is a student of the Federal Polytechnic Oko where he is studying Civil Engineering.
He is the founder and publisher of Probusinessideas.com, an online platform that offers solutions to help small businesses grow from ideas to the growth stage. His experience with entrepreneurship and his passion to see small businesses thrive moved him to create this platform.
He is committed to growing his platform to attract more African business owners and readers in a few months' time.
Victory Oluebube Chibueze
Victory Oluebube is the founder of Oluebub healthy foods, a business that deals in the processing, packaging, and distribution of organic, healthy foods to Nigerians.
Her product ranges from pure honey, sweetened soybeans powder, crunchy coconut flakes, and more.
Victory is a student of Rivers State University studying Food Science and Technology.
She is motivated by her desire to become an employer of labour. "This little business of mine has changed my perspective of life. It has made me move over from the mentality of looking for a Wjob as a Food Scientist to creating jobs in the Food sector".