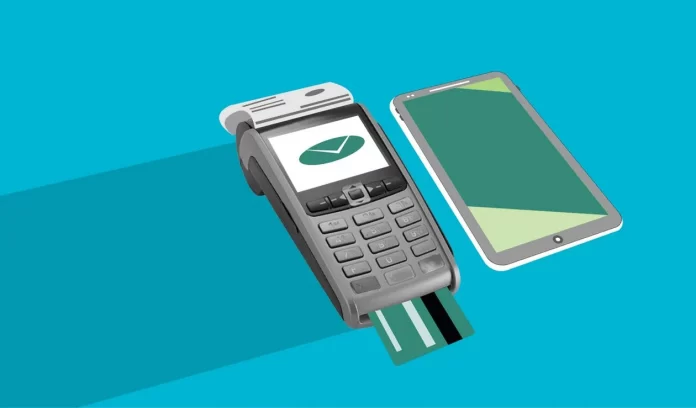 Best Businesses to start With 200k in Nigeria in 2022
A good number of people may see 200k as a fair amount of money with which to start a business in Nigeria in 2022.
And that is absolutely true because you can start a lot of businesses with that amount of money in Nigeria today.
You can easily start one of the most profitable businesses in Nigeria with even less than 200k.
Hundreds of chances abound in Nigeria for the business-minded ones. Many of these businesses are lucrative enough to turn you into a millionaire in a matter of months as a young person.
This post will show you how to start a business in Nigeria with 200 thousand naira or less.
Top 50 Businesses to Start With ₦200k in Nigeria
Here are the top fifty businesses you can start with ₦200,000, without giving too much away.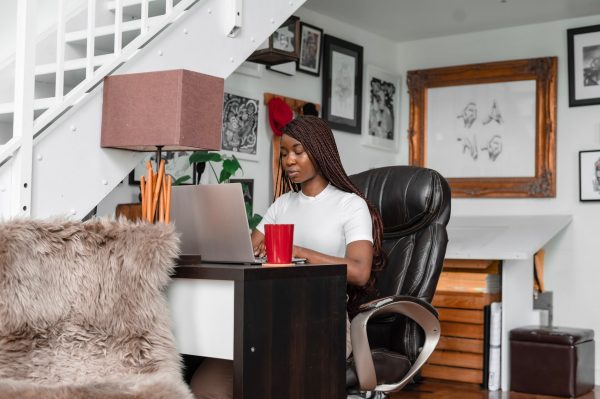 Some of the business ideas I will share in this article could be started with as little as 100k. Others, on the other hand, may require a little more if you want to obtain a competitive advantage.
POS Business
You can open and manage your own POS business for less than ₦200,000. For a POS company like MoniePoint, you need less than N25k to get the terminal.
Once you get the terminal, you'll need a small counter if you don't already own a shop. The counter should cost less than N60k or thereabout. Once that is done, you are ready to register and start your POS business. The registration is simple and very fast.
MoniePoint is one of the best POS distributors/companies that is most profitable for you in 2022. The company has proven that they have the interest of their customers at heart.
If you live in any part of South West Nigeria – Ondo, Ekiti, Oyo, Osun, Ogun, you can call this number 0803 064 0394 today to fast-tract starting your POS business.
Sports Viewing Centre Business
Are you really a sports fan who wants to make money doing something you enjoy? Then this is one of the inexpensive businesses to start, with a starting capital of as little as ₦200,000.
All you need is a viewing area, a television, and a DSTV console, and you're ready to go. As your business grows, you can add a betting store.
This will make you a lot of money in a short amount of time.
Poultry Farming
Poultry farming does not require a lot of investment. It also has a lot of advantages, particularly if you start during the holiday season when chicken meat is in great demand.
This business will demand you to do less work than the previous one.
Bakery
You can start a local bakery in your neighborhood with ₦200,000 in the capital. This is one of the country's fastest-growing enterprises.
Bread is ingested on a daily basis, which accounts for this.
Sales of Phone Accessories
In this age of technology, phone accessories are essential.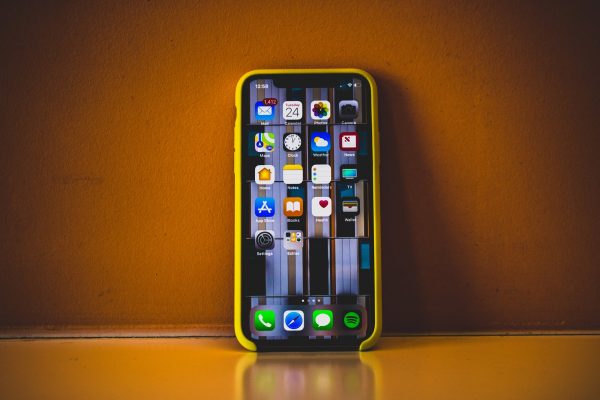 Nigerians not only update their phones frequently, but they also require peripherals such as headphones, earpieces, and Bluetooth speakers.
You can also start phone repairs business with 200k.
You can start a business and sell these items in your store.
See Also: Best Android Phones for Students
Popcorn Business
Popcorn is more of a small-scale business that may be launched with a modest amount of money. With ₦200,000, though, you can create more high-quality popcorn.
Barbershop Salon
You may open your own barbershop for as little as ₦200,000. If you want to open a professional barbershop at this price range, you'll need to invest in some equipment.
The real kicker is that the company will shortly turn a profit.
50 Best Businesses to start With 200k in Nigeria in 2022
Mini Importation
Mini Importation is a business that caters to persons with limited financial resources. You can import as many things as you like with ₦200,000. Here is a comprehensive guide on how to start a mini-importation business in Nigeria.
You can also design and furnish a store according to your preferences.
Blogging
If you want to make a fortune continuously without putting in a lot of effort, the blogging business might be the greatest place to start.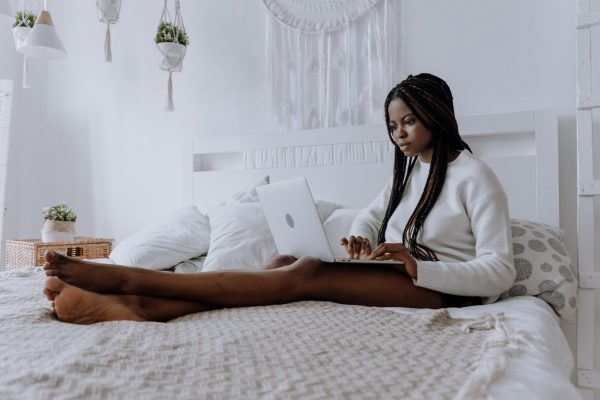 Starting a blog requires a significant amount of money, especially if you want to get it up and running quickly. Almost anything should be possible with ₦200,000.
Trading in the Foreign Exchange Market
Trading in the foreign exchange market is referred to as forex trading. This is an over-the-counter market for currency trading.
This company has the ability to turn you into a millionaire. You should be able to get by with ₦200,000.
Tailoring
Tailoring is one of the profitable businesses you may start with as little as ₦200,000.
Vlogging
Vlogging is the practice of sharing video material on social media platforms such as Facebook, Instagram, and YouTube.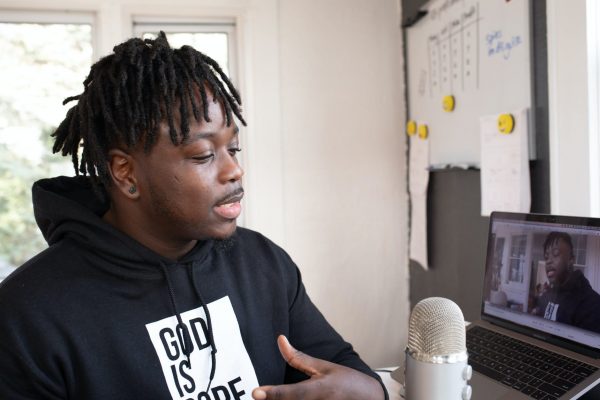 If you don't know, this is a large company that pays in US dollars.
You might wish to start vlogging by going to YouTube. This business will not cost you ₦200,000 to start.
See Also: How to Start a YouTube Channel and Make Money in Nigeria
Real Estate Business
Every business owner fantasizes about retiring and becoming financially independent. That is only achievable if you develop many passive income streams, such as real estate.
In Nigeria, the real estate market is still largely undeveloped, and you can get started with less than ₦200,000.
Supply and Distribution of Eggs
It is a good idea to increase egg supply and distribution. To make things easy for yourself, you may start a chicken farm.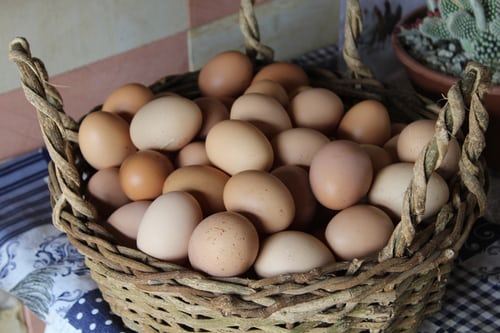 You might be able to sell the eggs to hotels and businesses.
Production and Distribution of Ice Blocks
Ice block manufacture should always arise while considering new business ventures. Even with a tiny amount of capital, such as ₦200k, this is a profitable business to start.
Everything you need now is a nice freezer, electricity, and water to get starting. Have you noticed how simple this is?
This is one of the best businesses to start With 200k in Nigeria in 2022
Car Washing Service
Car washes will continue to be in high demand. Surprisingly, this business is open to everyone with no prior expertise.
Because most automobile owners wouldn't have the time to wash their cars themselves, the car wash company is quite profitable.
The area that may be rented, the source of water supply, and the washing machine that will be utilized are all necessary for starting a car wash business.
Uberpreneur (Uber Driving)
Uber is well-known in Nigerian cities such as Lagos and a few other remote cities.
The majority of people opt to become Uber drivers because of the flexibility it provides. Furthermore, it is one of the most profitable business ideas you may pursue.
If you're interested in learning more about
Freelance/Ghost Writing
As a student, what profitable business can You start in Nigeria with less than ₦200k? Do you think of yourself as a content creator?
Then starting a freelance content development business could be a profitable side hustle you can start right now.
Rental Services
Rental services is another lucrative business to start with 200k in Nigeria in 2022.
People are always in need of goods they don't have, hence renting services is a profitable business. It is one of the most popular startup company ideas in Nigeria for making money.
Occasionally, events take place. When it comes to renting canopies, automobiles, and other items, people will always require assistance.
Mobile Food Service
Have you ever wondered what items in Nigeria are the most popular?
One of the most profitable business ideas is operating a mobile food cart.
The majority of people, particularly bachelors, do not have enough time to prepare meals at home. People eat every day, and most of the time, junk food is not an option.
A mobile food vendor's services are required at this point.
Hair Salon
If you are a beauty freak, a visit to a hair salon is your best option. However, because the niche is ever-changing, you'll need to stay on top of the latest trends in order to be relevant.
Hair salons are a lucrative business for women since they naturally desire to appear their best.
Dry Cleaning Business
People will always support you in the dry cleaning company, thus it's quite profitable.
Because of job or just because they are not free, not everyone has time to do their laundry.
Boutique
In Nigeria, starting your own boutique is a rewarding economic venture. Aside from this requirement, fashion is constantly changing due to the vast and varied interest in styles and desires.
Starting a clothes boutique business can be lucrative, particularly if you focus on women's goods.
Recharge Card Business
Talking about the best businesses to start with 200k in Nigeria in 2022, recharge card business is one of them.
Everyone seems to have a cell phone, and they will almost certainly require call cards. Call cards could be sold anywhere. In your hostels, offices, along the roadside, in restaurants and eateries, and so on.
Understanding that the majority of individuals have access to these locations. It's a lucrative business that anyone in Nigeria can start with as little as ₦200,000.
Starting a Pharmacy
This is one of the most lucrative enterprises you can establish and earn from. Setting up a pharmacy can be quite profitable, especially if you locate it in a densely populated area.
Setting up a pharmacy business does not necessitate becoming a doctor. You may, however, be required to have a license in order to be authorized.
Security and Bouncing Services
In Nigeria, starting a bouncing and security service business is a fantastic business idea. Clubs, wealthy individuals, and celebrities can all benefit from your services.
This is a business that can really assist you.
Furniture Making
Anything that adds to the aesthetic appeal of a property is a successful business to pursue.
Starting a furniture company in Nigeria can be a quick way to gain money in the country.
Best Businesses to start With 200k in Nigeria in 2022
Photography
Another amazing business idea you might investigate in Nigeria is photography.
On a daily basis, many events take place, and people wish to remember them. As a result, you will be able to benefit from this business quite soon.
DropShipping
This is one of Nigeria's newest and most profitable business opportunities. It's one of those enterprises that may be started with as little as ₦200,000.
All you'll need is a laptop or smartphone, access to the internet, and access to your social network accounts. Drop shipping is a great way to make millions of Naira.
Skincare Business
Of fact, starting a skincare business is one of the most profitable startup business ideas you can pursue.
You're ready to begin if you've mastered this skill and understand how to employ the proper quantity and quality of raw materials throughout production.
Gym Business
It may surprise you to learn that fitness has long been a cause of anxiety, and Nigerians are no exception.
If you're a fitness fanatic, you should consider launching a gym business in Nigeria.
Okrika Cloth Business
One of the wholesale business ideas is to offer Okrika fabric. It has the potential to make you twice as much money as the bale itself.
Okrika is one of the low-cost, high-profit company concepts. Due to the current status of the economy, it will always be purchased.
As a result, it is a profitable business to start in Nigeria today with as little as ₦200,000.
Restaurant Business
The restaurant industry has always been on the increase in a country like Nigeria. This just indicates that it will never be out of style. You can open a restaurant right now if you're a superb cook.
Best Profitable Businesses to start With 200k in Nigeria in 2022
Hotel Business
The hotel industry is one of the most profitable untapped industries.
People travel every day for a variety of reasons, and they'll almost certainly require a somewhere to stay for the night. As a result, starting a hotel business in Nigeria will always be viable.
Packaging for Small Chops
Small chops packing is a business you can start with little money and make a lot of money from.
Your little chops might be prepared, packaged well, and sold in offices and supermarkets.
Daycare Center
If you're looking for startup company ideas, daycare services is one you may start right now.
They provide services that are really necessary. Starting a daycare facility is an excellent idea if you enjoy taking care of children.
Social Media Business
The social media sector has quickly evolved into a significant instrument that may boost not just a company's visibility but also its profitability.
Most businesses today have a social media strategy as part of their full-service offering. Others, on the other hand, hire professional social media managers.
Affiliate Marketing
An affiliate marketer is someone who earns a commission by assisting in the sale of a product that he does not own.
This online money-making opportunity is a lucrative business that anyone may start with a small investment of less than ₦200,000.
This guide on how to start affiliate marketing will help you get started.
Delivery Services
For small businesses in Nigeria, delivery services are becoming increasingly vital. We live in an era where everything is available at your fingertips.
Shoppers want to be able to make their purchases from the convenience of their own homes.
Selling of Perfume Oils and Fragrances
I will recommend this business as one of the best businesses to start with 200k in Nigeria in 2022.
If you only have ₦200k to start a business in Nigeria, perfume oils and perfumes are a great option. People appear to have figured out how to blend perfume oils to create the most exquisite scent ever.
Sale on Frozen Foods
The frozen food market is another wonderful business that can be profitable at any time. If you already have a deep freezer, you can start selling from your home right immediately.
Sale of Pure Water
Water dispenser/pure water sales is just another business you can initiate with ₦200,000 in Nigeria.
Due to the lack of a drinking water supply in many homes, residents must rely on sachet water and water dispensers.
This is a particularly brilliant business concept because everyone needs water on a regular basis.
Sharwama/Barbeque Business
Sharwama and barbeque are two of Nigerians' preferred routines. You can employ someone to help you with the preparation.
Nonetheless, this is a rich market, and people will flock to you if your product is delectable and special.
Sales and Supplies of Safety Equipment
This is still one of Nigeria's unexplored business opportunities where you can make a fortune.
To get started, you don't need to be a safety expert or specialist. To be successful, you must have a thorough understanding of the product.
50 Best Businesses to Start With 200k in Nigeria in 2022
Automobile Dealership
Sales of cars, vehicles, and other autos have proven to be extremely profitable in Nigeria.
Given the country's population, beginning a vehicle dealership business, particularly in a rural place, is likely to yield a reasonable return.
Printing Press
This is one of the most established and profitable small enterprises. A printing press business allows you to mass create items such as news bulletins, periodicals, banners, and flyers in large quantities.
It's one of Nigeria's hottest and most profitable business ideas.
Consultancy
Are you a specialist in a specific field? Do you have a unique talent that you'd want to share with others? Then you should think about creating a consulting firm.
You can earn money by sharing your knowledge and experience gathered over the years. The consulting industry has the potential to make you a wealthy man.
Scriptwriting
Another good business concept for you to start with 200k is this one.
Writing and publishing series, storybooks, comics, and movie scenes is a fantastic way to get started on the road to financial independence.
You can still gain credit for your script if you sell it.
Conclusion
There are a variety of profitable startup business ideas that you may start with a small amount of money and benefit handsomely from.
We've compiled a list of Nigerian businesses that you may start with less than ₦200,000.
If you want to start a profitable business in the country, the ideal moment to do so was some time ago. Now is the next best time. I hope this information will get you started.