45 Businesses to start with 50k in Nigeria today 
Today, we'll be looking at businesses to start with 50k in Nigeria today that are both profitable and sustainable.
Before we go further, below is a list of some of the best businesses you can start with 50k.
Foodstuff sales
POS/Agency Banking Business
Weight loss/Healthy living Consultancy
Sales of honey/palm oil and other naturals
Hand sanitizer production/sales
Production and sales of bedsheets/ pillowcase
Sales of skincare products
General Cleaning – Homes and Offices
General Cleaning – Fumigation
Ice cream and healthy yogurt production
Organic drink productions and sales
Mini importation
Soap Production and sales
Cooking gas sales
Interior Decoration/wallpaper and carpet business
Sales of jewelry and wristwatches
Production and sales of soap/detergent
Production of air freshener
Production and sales of Deodorant/perfumes
Cake Business/catering
Make – up artists/beautician
Juice Drink Production.
Wallpaper/carpet business
Phone accessories business
Snacks Production.
Dry cleaning services
Poultry farming
Snail farming
Dry cleaning services
Car wash services
Photography/videography/video editing
Online businesses to start in Nigeria with 50k
Sell online on Jumia/Konga
Dropshipping
Sell your products on Amazon FBA
Membership website
Start a podcast
Make money from blogging
Make money from SEO services
Rent out your car with Uber
Offer graphic design services
Sell a video course on Udemy
Sell Vintage items on Etsy
Sell photos on Shutterstock
Publish and sell E-books
Make money from YouTube
Sell stock photos
Learn and teach AI/Robotics
Teach digital skills online i.e Zoom/IG
Become an Influence on IG
Become a content creator
Become an online tutor
Others
Starting a business in Nigeria is no longer an exception but the norm.
From employees who desire to earn some side income to augment their monthly salaries to students looking to make some money for themselves while in school or even unemployed graduates who seek to create employment for themselves, almost everyone wants to start a business in Nigeria.
One of the major constraints for intending entrepreneurs in Nigeria is funding.  But let me tell you the good news. There are hundreds of businesses to start with 50k in Nigeria or less.
Businesses to start with 100k in Nigeria
And these are not just some quick fix business ideas that are not feasible but genuine businesses that could become successful enterprises.
Now, without further ado, below are the 45 businesses to start with 50k in Nigeria:
Business to start with 50k in Nigeria today –
Foodstuff sales
If there was anything that many people learned during the Covid-19 pandemic, it was the importance and our dependence on food as a basic human need.
At some point, almost all businesses were locked down leaving food item sellers and other few essential businesses.
What I love about this business is the fact that with 50k, you would start the business on a grand scale. Even with 30k or 20k, you can start. All you need is a good location and some food items for sale.
2. POS Business
You can open and manage your own POS business for less than ₦200,000. For a POS company like MoniePoint, you need less than N25k to get the terminal.
Once you get the terminal, you'll need a small counter if you don't already own a shop. The counter should cost less than N60k or thereabout. Once that is done, you are ready to register and start your POS business. The registration is simple and very fast.
MoniePoint is one of the best POS distributors/companies that is most profitable for you in 2022. The company has proven that they have the interest of their customers at heart.
If you live in any part of South West Nigeria – Ondo, Ekiti, Oyo, Osun, Ogun, you can call this number 0803 064 0394 today to fast-tract starting your POS business.
3. Sales of honey/palm oil and other naturals
Talking about healthy living, many Nigerian living in urban areas have now developed a love for home-made and chemical-free natural products like honey, palm oil, good gaari (cassava flakes) from the more rural areas of Nigeria (Eastern or southwest parts or others).
If you live outside of Lagos in Nigeria, this could be a good business idea for you that you can start with little money. You already have customers waiting for you. This business is indeed a gold mine.!
4. Hand sanitizer production/sales
Tell you what, hand sanitizers have come to stay. People are now more conscious than ever before of the need to always sanitize their hands especially after they come in contact with dirty surfaces.
This awareness has created a business on its own.
This is one of the best businesses to start with 50k in Nigeria. All you need is a little training on making a hand sanitizer which should cost less than 20k, some material that would cost less than 30k, and a few customers that you can convince.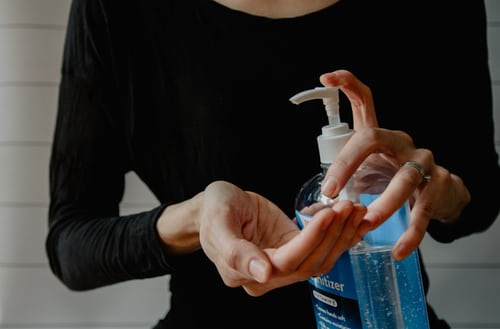 For this business to thrive, your products must be good and you need an enlightened customer base.
Here is a video on a step by step guide on how to produce hand sanitizers
5. Production and sales of bedsheets/ pillowcase
This is another low-cost business that will get started with 50k or less here in Nigeria. Beddings and pillowcases are essential items in every middle-income-earning household in Nigeria.
People like myself have about 6 pairs of bedsheets and some even more. Am sure you can imagine the prospect of this business already.
With 50k to purchase materials (if you want to do the sowing by yourself), and get sowing machines. You may want to leverage Instagram App to produce contents that would drive sales.
See Also: How to promote your business on Instagram for free
6. Sales of skincare products/organics
"Skincare" is the next most common word now in Nigeria next to the president's name, lol. Many Nigerians (especially females) are obsessed with skincare products that would either give them a skin tone or help bring radiance to their skin. The skincare line is one of the products of the "naturals movement".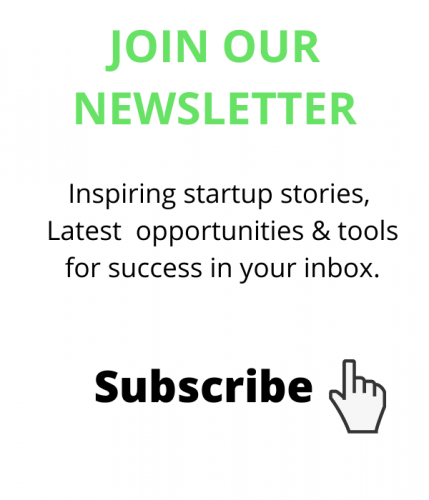 If you are interested in this business, it's something you can start with the little 50k you have saved. But you need expertise when it comes to producing the products. You may also learn it within the limit of your budget – 50k.
Remember to start small, start now and start with what you have. What can make you start out is to carve a niche, i.e, elderly ones, babies, new moms, etc., and remember, knowledge and skill is everything in this type of business.
See Also: 11 Common reasons why businesses fail
7. General Cleaning/Homes and Offices/Fumigation
People move and change houses from time to time. This creates a need for house cleaning services especially for busy, middle-high income earning families in urban cities in Nigeria. Office cleaning is also quite common.
This is a cool side business you could start with 50k or even 30k. It requires little expertise but will thrive on trust and competence.
Ensure you and your people observe standard practices that would make your customers keep coming and referring to others.
8. Ice cream and healthy yogurt production
From the way things are going, producers of soft drinks high on caffeine and sugar may soon have to bite their fingers with the level of enlightenment about the consumption of such items in Nigeria. But people would need alternatives.
Already, I'll rather take healthy yogurts and fruit ice cream that are locally made than popular soft drinks in a black and red bottle or even the popular one in orange, the same applied to malt drinks. This trend had created a huge business opportunity. The choice is yours to make.
How to become a professional Chef in Nigeria
Businesses to Start With 50k in Nigeria Today
9. Organic drink productions and sales
From fruity juice to yobo drinks or even smoothies, there is a huge market for it.
Location and taste of the people in the location are some of the factors to consider. But you can never go wrong with healthy products these days.
You can start this business big with 50k. In fact, as little as 20k will go a long way. Remember, no business with the right market/product combination and right pricing is bad business really.
Your effort, attitude, and discipline are very important factors in determining how successful you become in it.
Why you should avoid negative people in your business
10. Mini importation
Mini importation is one business model that you can set up with a small amount. Mini importation means importing on a small scale.
In Nigeria, we import things a lot. Most of the items we use daily are imported creating a huge love for imported items.
Apart from this, importing products from China and selling here in Nigeria is cheaper for a retailer.
How to start mini importation business in Nigeria
11. Sales of diaper
Did you know that hundreds of thousands of babies are born in Nigeria daily?
Did you know that almost all those babies use diapers? Diapers business is a very good business in Nigeria, Nigeria being a high population country.
With as little as 50k, you could start this business as a retailer and in time, become a distributor yourself.
Though the profit margin may not be so fantastic, with volumes of sales that you have the potential of making, I can assure you that this is a cool business.
See Also: 17 loan apps to get instant money for your business
Businesses to start with 50k in Nigeria today:
12. Soap Production and sales
If you do buy items such as detergent and washing soap in the Nigerian markets and shops, you would have observed the increasing price hike on these products.
The continued hike has created a need to look into locally producing these products and trust me, Nigerians are patronizing the locally made washing soap.
With the skill at hand, you don't need more than 10k to start this business.
With 50k, you would not only start soap production and sales, but you would also set a business that you can profit from and grow to the point of employing others.
13. Used books
The used books business is a lucrative business in Nigeria. Nigeria's educated population continues to increase making book reading culture expand.
Besides, lots of aspirational Nigerians who love to read cannot afford the price of new hard copy books. They'll rather get a fairly-used one.
Why I love this business is because it's not too common.
With 50k, you are good to start. Location is also important in this type of business. A school or office location or a location with high traffic of people is best.
14. Cooking gas sales
With the right location and business mind, sales of cooking gas is a business you can do with 50k in Nigeria. The reason is not far-fetched, whether there is money or not, people have to eat every day. More so, an average Nigerian uses cooking gas to cook. For me, it's cheaper and cooks faster.
This business, like all other businesses I have discussed, has its own risk. However, gas business is a good business idea for someone with an average budget.
15. Become a GOTV/POS business/ Mobile Banking
This is another good business idea you can start with the budget we are working on. And this is one of the hottest business ideas right now. Mobile banking/POS business and GOTV agent do similar things.
They offer digital services for grassroots customers on behalf of big companies and organizations like banks, GOTV, and other mobile services providers.
Because of the convenience that these agents afford customers, they patronize these agents a lot.
I know of a woman who is into this business on my street. She makes dozens of transactions daily. She does withdrawal for people taking at N100 from each transaction.
See also: businesses to start with 100K in Nigeria
If a transaction is above say, N10,000, she charges N200. Yet, people don't mind because of the convenience. She recently bought a new vehicle from the proceeds of the business.
Businesses to Start With 50k in Nigeria Today
16 Interior Decoration/wallpaper and carpet business
Another cool business idea if you ask me. And it highly profitable. You may be wondering if this business is not capital intensive. Well, here is the thing. You can always start with the little N5OK you have now.
All you need do is find a distributor of wallpaper who buys directly from a manufacturer (since you can't buy directly from the manufacturer because of capital), then see if he/she is willing to give you some goods worth a little more than what you have on the ground – 50K.
If/she agrees, voila! With word of mouth and SEO marketing on your website with social media, you should be able to kick-start the business.
For interior décor, you may not even need up to N50k. All you need is one first client who is willing to pay and from there, more others.
17. Sales of jewelry and wristwatches
Sales of these fashion items are a no-brainer. With as little as 10K, 20K, 30 – 50K, you can go to Balogun market (or tell a trusted friend to take you there) or any other market in your own location where they get jewelry for wholesales prices.
I assume you already have a customer base i.e, colleagues at work or who will patronize you when you get the goods.
Whatsapp business is also a very good social media tool/App you could use to promote your business. IG too will help. For a business of this nature, seeing is believing so your visibility is key.
See also: 101 Trending Instagram Hashtags in Nigeria Today 202018
18. Production and sales of air freshener
Talking of businesses to start in Nigeria with little capital, this is a good idea. I particularly love this business idea because it's not common and a lot of people aren't doing it yet.
For a start, you may sell in small supermarkets (if you have a good product that smells well and lasts) that are not so high-brow.
But as you grow your product and customer base, you start to attract bigger brands who would want to sell your products.
You may want to combine the production of air fresheners with similar products like perfumes, etc.
19. Production and sales of Deodorant/perfumes
Production and sales of perfumes and deodorants are also similar to air fresheners but you can leverage a larger customer segment who would want to buy perfumes. Your offerings should tally with the class of people you target and their tastes.
Some love very expensive perfumes that will leave a mark anywhere they go, while others just want to smell nice with a small budget.
Whatever their needs, the perfume business is a good business for people who wants to start a business with their small savings.
See also: Best Products to Sell Online in Nigeria
20. Cake Business/catering
Nigerians love cakes a lot. They use cakes at wedding ceremonies, anniversaries, and other ceremonies. People also buy cupcakes just for a sweet mouth. Added with catering, or jus cake business alone, this is a good one.
If you are very good at what you do, you would only need consistency and a little time and before you know it, the business will be thriving.
But then, don't expect any magic because there are already a lot of people who have started the business before you. However, if you have something very special about you, with time, you'll become big.
21. Businesses to Start With 50k in Nigeria Today: Make – up business/beautician
Make-up business is another profitable you can start with small capital in Nigeria. Both learning and buying of basic equipment will cost somewhere around N50K.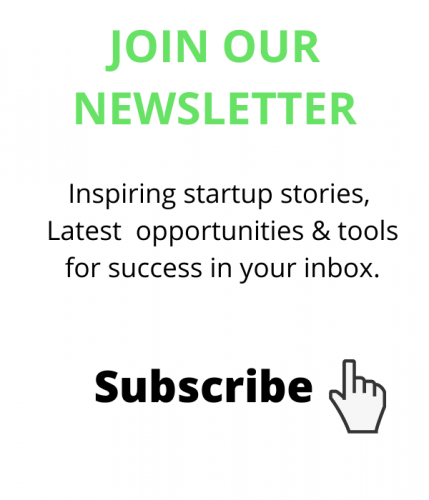 If your budget is a little higher than this, that even better for you. That way, you can learn from a more professional brand and buy more quality equipment (makeup items) to start your business. Makeup is no longer a luxury now, it's an essential part of women's life.
22. Juice Drink Production
Still capitalizing on Nigerian's present appetite for natural things, starting a juice-drink business is a nice business idea. It's one of the businesses you can do in Nigeria with 50k.
If you have a good location or you could create awareness using some of the contacts you have already, then, you can make a great business out of this business.
I personally have two friends of mine who are into this business; one is into fresh natural juice while the other is into more local drinks like zobo and kunu. The two of them are doing pretty well for themselves. This could be you, too.
23. Sales of human hair
Are you into the beauty or fashion industry or are you thinking of venturing into the fashion industry? The human hair business is a good place to start. For one thing, we are in the era of human hair; these days, ladies hardly have their hair done, they simply use wigs.
Synthetics are no longer consider as good enough quality so human hair is the in-thing now. If you can get a good human hair distributor who can sell for you at a very good price, you could start this business with small capital – even if you'll get two or three pieces of hair. When your business grows and comes big, you can become a distributor yourself.
See also: Top 100 Human Hair Sellers in Nigeria
24. Phone accessories business
We cannot overemphasize the role of mobile phones in people's lives today. Mobile phones are like people's companions, they simply can't do without them. For this reason, mobile phone accessories need to be changed from time to time.
It's even easier if you already have a place to operate – a small kiosk – and a good location. As time goes by, you may decide to include other things like phone repair, phone sales, computer/laptop repair, and sales, etc.
25. Snacks Production
If you can bake or you have someone who can make snacks, you can start this business with 50k, and the business is very profitable. A good location is also very important, especially a location with youth traffic.
Snacks are not too technical to produce and they can give you a good return on your money if you apply the standard business practice to it.
See Also: 35 Online Businesses in Nigeria that pay daily
26. Businesses to Start With 50k in Nigeria Today – Plantain chips business
This is another fast-selling food item that you can start with 50k. With hawkers who sell at traffic in Lagos and elsewhere in Lagos, there is a huger market for the business.
If you create a very unique and good brand, you can grow this business to become a successful venture. Your marketing strategy and the channels of sales also matter in this business.
27. Dry-cleaning services
You can start a dry-cleaning service business with a minimum budget. The important thing here is your location – if the location will expose you to the working class who would want to dry-clean. Also, a lot
depends on the contacts of people who need your services. But you can always start to grow your customer base little by little.
You can get your washing machine for about 30-35k. That's the most important tool you need.
If you live in an environment where there is a good power supply, then you don't need to buy a generator to start with, that could be a project for when you start making some money.
Remember, word of mouth is the best form of advert so, never stop underestimate speaking to as many people as possible about what you do.
28. Poultry farming
Poultry farming is another lucrative business to start with 50k in Nigeria. If you have a farming background or you have an interest in poultry farming, then this business might just be suited for you.
With a small amount of capital and a huge amount of passion, you can start a successful poultry farming business in Nigeria.
See Also: 11 Loan Apps to Borrow Money Quick in Nigeria
Businesses to Start With 50k in Nigeria Today
29. Snail farming
Just like Poultry farming, snail farming is also very is also another lucrative business to start with small capital in Nigeria.
The business is also highly profitable considering the fact that it is the high-class Nigerians that mostly eat snails.
If you have experience in this type of farming or you have an interest in snail farming, then this business might just be suited for you.
With a small amount of capital and a huge amount of passion, you can start a successful poultry farming business in Nigeria.
30. Photography/videography/video editing
Many businesses in Nigeria now operate online. And recently, there's been a shift from written content to video content and story-telling.
This has increased the need for video content creators, videographers and video editors, and even photographers.
If you are skilled in any of these professions, you could make a business out of it and start to earn pretty well.
Rest assured, there is a huge market for what you do. All you need to do is position yourself to attract contract opportunities. One way to do this is your optimum visibility online.
See Also: 53 Businesses to Start In Nigeria with Little Capital
Businesses to Start With 50k in Nigeria Today
31. Sell online on Jumia/Konga
Online businesses are another category of businesses to do in Nigeria with N30k, 20k or 40k or thereabout. For example, with such an amount of money, you may start selling items on Jumia or Konga. If you decide, for example, to start selling any of these fast-selling products online in Nigeria, you do not need more than fifty thousand.
With online selling, you save yourself money for rent and other huge expenses and simply focus on sales.
32. Dropshipping
Dropshipping is the new way people make money online in Nigeria now without spending a dime! But if you have a small budget like less than 50k or thereabout, the better.
Dropshipping simply put, is a business model where instead of purchasing a large amount of inventory (goods or products), you simply partner with a drop shipping supplier (manufacturer) and list their merchandise for sale online i.e., websites, Instagram or Facebook.
See Also: 81 Best Products to Sell Online in Nigeria
Once you receive an order you forward it to the supplier for fulfillment (supply to the customer), the supplier will ship (or transport) the product directly from their warehouse to your customer, and charge you only for the price of the shipped item.
You send your drop shipper the orders that come in, paying the wholesale price for each order. Whatever prize you sold for the customers will be deducted from the wholesale price and that's your profit.
Assuming the customer orders a tuxedo suit that you sell at N50,000 and the wholesale prize from the drop shipper is N28,000, your profit is N22,000. The merchant will charge you shipping fees though which is just a token compared to what you'll make.
33. Sell your products on Amazon FBA
Amazon is one of the biggest online retailers, with thousands of products currently listed on the site.  All you need do is to find products that are selling fast on Amazon, and you source cheaper versions of those products. Then, you add your own branding and then re-sell the items on the platform. And voila!
You have the opportunity to sell these products yourself or work with a manufacturer who will customize these products and dropship them to your buyers.
34. Membership website
Talking of businesses you can do with little capital in Nigeria, creating a membership website is a viable one. Membership sites have become very popular in recent years and the idea is easy enough to implement. It requires that you have an existing audience of some sort.
If people are already visiting your website because they like what you write about and how your style, you can create a membership section of your site that offers premium content. Now, every single person who visits your site won't take you up on the offer, but your dedicated fans will find it irresistible.
The type of membership site you create will depend upon the kind of site you run and how far you want to go with your premium content. You can start with less than fifty thousand naira.
35. Start a podcast
Everyone who has one skill or the other that they can teach others should start a podcast. Podcasting is the new gold mine! Already Podcasters in other climes are making hundreds of dollars and becoming millionaires, courtesy, podcastingBlogging, Podcasting, and YouTubing go-hand-in-hand.
They are all actually different mediums of passing one thing – information and eventually start making money.
What I like about podcasting is that you can start with 50k or less. As with many other online businesses, you don't need lots of money to start it. But patience and consistency matter if you will make any tangible money from it eventually.
See Also: 9 Tested Ways to make money from Podcasts in Nigeria
Businesses to Start With 50k in Nigeria Today
36. Make money from blogging – review blog
Product review blogs are some of the sought-after blogs these days. Brands continue to look for popular product review blogs that can help them advertise their products.
If you want to earn daily from a product review blog, lots of work is required. You'll need to create a website. WordPress has made that easy, and it's so affordable – less than 30k so no excuse. Then choose a product niche. It could be mobile phone products review or kitchen utensils or any other product niche.
Start gathering information about top brands in selling the products and start to review their products. Objective comparison is always the mark of credibility. That's what will eventually attract brands to advertise on your blog.
37. Make money from SEO services
Knowing how to rank websites is a very profitable skill and a good online business that pays daily. As long as people continue to use the search engines, then there will be a need for people that know the ins-and-outs of SEO. Once you understand what it takes to rank a website it's time to put your skills to the test. It helps to create a website where you can test your new SEO knowledge, but it's not a necessity.
In fact, you can start getting clients right away. The first approach involves using the already mentioned freelance sites like Upwork and Freelancer.com. Or, you can also pitch your services to local businesses who are looking to rank in the search engines on LinkedIn, Instagram, etc.
38. Sell art and crafts on Etsy
Etsy is an online marketplace where people sell and buy handmade art and crafts and vintage items. You know how some cultures of the world fall head over heels for handmade things right?
Now, match that with our expertise when it comes to arts and crafts here in Nigeria.
If you love art and crafts or like to make handmade products like Ankara shoes and bags, beads, fashion items, etc., Etsy is the place to make money.
How it works is this, Etsy will pay you once buyers buy the items that you list on their platform. They will only take 5 % for themselves. The rest of the money is yours, now, how cool can that?
Businesses to Start With 50k in Nigeria Today
Offer graphic design services
Wondering what business to start with 50k in Nigeria? If you have a graphic design skill then what business could you possibly be looking for?
Graphic designers are some of the most sought-after digital professionals today. Why not turn that need into a business for yourself and monetize your skill. Remember, you have an endlessly huge market.
If you'll love this business but you don't have the skill, you can start to learn. Graphic design is not as technical as programming. I started learning it some time ago and I saw how it was something so many people can learn if they put their minds to it.
39. Sell a video course online
Udemy is the world's largest online learning platform. Millions of online learners visit Udemy and other platforms like Coursera to buy online courses in content formats like PowerPoint slides, PDF documents, and YouTube videos.
If you have any particular skills or knowledge that you feel people will really want to learn, why not put such skills together in a series of videos and sell on Udemy or other online learning platforms like it and start earning daily?
When people buy your courses, you get loads of $dollars in turn. This resource from the learning revolution will help you learn the basic knowledge about the Platforms to Create and Sell Online Courses.
Businesses to Start With 50k in Nigeria Today
40. Sell photos on Shutterstock
If you love to take pictures or recording footage, then you can make money off this passion.
There are tons of sites that allow you to upload your stock photos and footage. These sites have huge user bases, and when someone licenses your photo, you get paid.
Some of the biggest stock photography websites include Shutterstock and iStockPhoto. What's more, you can start with 50k. If you don't already have a camera, you may want to borrow and take photos that will earn you money.
42. Publish and sell E-books
If you've been dreaming about writing books for a living, then this might be the best time to do it. The self-publishing revolution has made it possible for anyone to make a living by publishing books.
Keep in mind, since there's a lower barrier for entry, this also means more competition. But, by writing the best book possible, and satisfying reader expectations, you can increase your chances of success.
When publishing your own Kindle books, every aspect of the publishing process is under your control. This means you're responsible for writing, editing, formatting, getting a cover, uploading it to Amazon, writing your book description, and marketing it.
This is another business to do with 50k in Nigeria.
43. Make money from YouTube
People also make money online in Nigeria by creating a YouTube Channel that is monetized.
What do you have to do? Choose a topic you are interested in or passionate about or both. Start doing captivating videos on those topics. Your videos must be clean and neat so as to attract the viewers. No one wants to waste their data watching a lifeless soul on their YouTube, so make it very exciting.
To start with, tell your friends and family to subscribe to your channel so you can start having views. Also, announce your new videos to your social media to connect and start getting viewers and subscribers gradually. Once you have enough traffic you can begin to make money through adverts.
See Also: How Nigerian YouTubers Get Paid
See Also:  How Nigeria YouTubers Get paid
44. Teach digital skills online i.e Zoom/IG
You could also make money from your digital skills by teaching people who need those skills you know online via Whatapp, Zoom App, or even IG live.
You'll be surprised that you'll make money off this business because there are just too many people looking to learn this skill and you'll even start with less than 50k.
45. Become an Influence on IG
Another online business that pays daily in Nigeria is being a social media influencer
If you consistently give some kind of value to your followers on Instagram – whatever it is, you could grow your account beyond those of your peers and gradually build your way into becoming an influencer using the IG platform.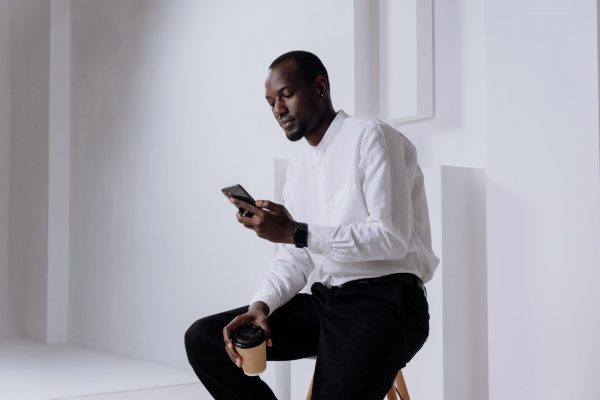 If you frequent IG, you'll have noticed how influencers of different sizes and shapes are making cool money from the number of followers they have on Instagram. Sometimes, don't you think, 'how I wish this were me'? And yes, it could be you!
Brands from the small, medium and big are looking everywhere for influencers who have relatively large followers on Instagram to pay them some good money so they can talk about their brands.
46. Create an E: Commerce website
E-Commerce websites have exploded in popularity in recent years. With the prevalence of platforms like WordPress, creating an eCommerce site couldn't be easier. If you prefer dealing with physical products and selling something tangible, then opening up an eCommerce store could be a great fit. There are two different methods of running a successful online store:
Creating and selling a niche physical product to a dedicated group of buyers or purchasing cheaper goods manufactured in foreign countries, repackaging them, and selling them at a markup.
The first approach can be very successful, but it does require a passion for the product and the willingness to do a ton of research, product development, and testing.
What business can I start with 20k?
There is a whole of lots of businesses you can start with N20k in Nigeria. For example, Foodstuff sales, Weight loss/Healthy living Consultancy, Sales of honey/palm oil and other naturals, Hand sanitizer production/sales, Production and sales of bedsheets/ pillowcases, Sales of skincare products, etc.
What business can I start with 10000 Naira?
What business can I start with 50k in Kenya?
There is a whole of lots of businesses you can start with N5OK in Kenya. For example, Foodstuff sales, Weight loss/Healthy living Consultancy, Sales of honey/palm oil and other naturals, Hand sanitizer production/sales, Production and sales of bedsheets/ pillowcases, Sales of skincare products, etc.
What business can I start with 25k?
Rounding up
Starting a business is an essential thing in Nigeria of today. Whether you are an undergrad student in Nigeria or an employee in some company or even a retiree, there are plenty of business ideas for everyone.
Don't procrastinate! Pick one of the business ideas I talked about in the article and start a small business that will turn huge in the nearest future.
As always, if there is anything I didn't touch on in this post, feel free to let me know in the comment session.
Also, let me know if there is anything you want me to talk about in the blog or my YouTube channel.
Follow us on Twitter and Instagram. Subscribe to my YouTube channel and don't miss out on our awesome content there.
CHEERS!
Do you want to make money right from your campus and start building a successful life from school?