Best businesses to start with 100k in Nigeria
Hey guys,
Today, we'll talk about the best businesses to start with 100k in Nigeria in 2023.
According to a recent  report, there were over 43 million micro-enterprises in Nigeria in 2019.
Small and medium-sized enterprises reached approximately 71,300 and 1,800, respectively.
Going by these facts, running a business is a viable option for many Nigerians.
Apart from curbing unemployment, starting a business could lead to financial freedom. But starting is always a challenge.
Many Nigerians have little or no capital to start a business. Worse still, they have no idea of a lucrative business to start.
If you have saved 100k or thereabout, and you are looking for the best profitable business idea in 2023, then you'll find many options in this article.
In any business you choose to do, make sure you avoid these common reasons why businesses fail in Nigeria.
Best businesses to start with 100k in Nigeria in 2023
Foodstuff sales
The world is witnessing unprecedented economic turmoil. Nigeria is not immune to these economic hardships, in fact, standards of living in Nigeria are at an all-time high.
At a time like this, the most important thing for people is food; every other thing can wait.
Starting a foodstuff business in Nigeria is the best business you can possibly start now.
Some of the best-selling foodstuffs in Nigeria are rice, beans, yam, plantain, Gaari, semovita, wheat, etc. 
What you need to start a foodstuff business in Nigeria
Your 100k capital
Your preferred location should be a residential area where commuters frequent.
A small shade in the front of your house or a small kiosk
If you have a good number of people who can patronize you, a shop is not compulsory when starting
A little knowledge of food items and their prices.
Pharmaceutical wholesales business
Next to feeding, people care about their health. People of all ages need to take one medication or the other at certain times.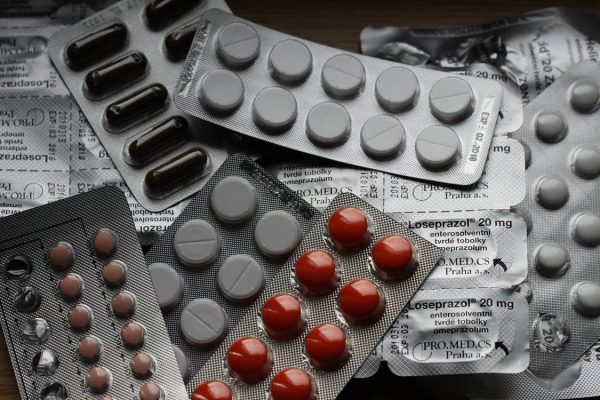 This makes the pharmaceutical business one of the most lucrative businesses in Nigeria in 2023.
The most profitable aspect of the pharmaceutical business manufacturing. But considering that starting that line requires millions of money, you can play at the level where you supply to pharmacies and patient medicine store.
There are some fast-moving drugs like antimalarial drugs, painkillers, antibiotics, etc. These are very good pharmaceutical items to start with.
The profit margin could sometimes double, depending on how well you are able to get good prices from distributors or manufacturers.
What you need to start a Pharmaceutical supply business
Your N00k capital or more
Ability to look for pharmaceutical stores and market them effective to become one of their suppliers
Little knowledge of the business terrain and fastest-moving pharmaceutical brands/products.
See Also: Businesses to start with 50k in Nigeria
Palm oil retailing business
If you would not see this business as dirty, it is indeed one of the best businesses to start in Nigeria with 100k.
Palm oil has always been one of the most valuable food items in all Nigerian homes.
Unknown to many, this business is one of the most profitable in Nigeria today.
You can make a 400% profit from selling stored palm oil when it's in season. But you need to be able to buy when it is in supply and know the exact time to resell.
Mrs. Akinfolarin who lives in Ijoka Road, Akure, Ondo State, is into this business. She started it over 15 years ago.
"I started this business close to 16 years ago. When I started it, I discovered, it was a very good business, it was better than all the businesses I had tried my hands on earlier. In good seasons, you can make 3 times the price or more. It is the business that I used to sponsor three of my children in the higher institution".
What you need to start this business
Your hundred thousand naira or more to purchase your first 3-5 25-littles bottles of palm oil. The more money you are able to invest, the better.
You need to know some households or a small market where you can sell your palm oil once it time to sell.
Alertness and knowledge as to when it is the right time to buy and resell.
See Also: Businesses to start in Nigeria with 200k
POS business
This is another guaranteed good business you can invest with your 100k in Nigeria right now.
Mobile banking makes life easier for millions of Nigeria who find it uneasy to use physical banks due to the stress associated with it.
If you get your location right, you can make up to 10,000 naira in profit in day without incurring any expenses.
For example, you can make up to 200 naira on a 10,000 withdrawal. Some even withdraw far more with the mobile money.
Now imagine that you make 50 of such transactions of N200 in a day, that's 10k per day which is 300,000k per month.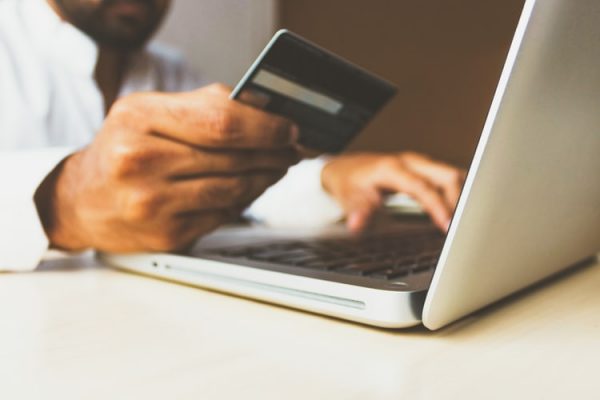 That's by far more than what an average 9-5 employer earns in Nigeria.
What you need to start this business
You need to register with a mobile money company in order to get your terminal (POS machine). You need to provide basic information about you such as your email address, ID card, phone number, etc. to register.
What you need to start POS business in Nigeria:
You'll pay a certain cost for the terminal, usually around 30k or less.
You will need to set up a location. A residential area or market is preferable. Make sure a bank is not near your location.
Get a small wooden kiosk or an umbrella and pay for rent for the space if it's not yours. Your rent should not be more than 5k-10k a month max.
Teamapt's Monie Point is one of the most profitable and seamless POS service provider companies in Nigeria right now.
If you live anywhere in Ondo State, Osun state, Ekiti or Ogun, you can call one of their representatives on 08030640394 and they will set you up A.S.A.P.
Skincare business
People have never been as interested in organic skin care products in Nigeria as they are now.
The organic skincare business is a very huge and expanding market, creating opportunities for more players in the industry.
Whether dark, chocolate, or light-skinned, everyone wants their skin popping bit at a budget.
You should consider this business idea if you're looking for a profitable venture you can start with small money.
Mrs. Martins who lives in the Ogba area in Lagos is into the skincare business. She has been in the business for over 4 years now.
She learnt the business when she finished school and realized that there was no white-collar job anywhere.
"The skin care business is a lucrative one. One of my friends had started the business in school. After we graduated, there was no job to do. So I went to learn the business. I paid 35,000 to learn. Since I started, the business has been growing. I make nothing less than 400k in a month as profit now".
What you need to start this business
You need knowledge. You'll have to enroll with someone who already has this skill and is willing to tutor. You can budget up to 50k for that.
Buy your materials. You don't need to start big. Buy all you need to make products for a few people, then once they pay you, you can make more products, progressively.
A market. By market, I mean a few people ready to buy who can be your first buyers when you set out.
Hair care business
Nigerian women and men associate a lot of importance with their looks.
They care about the well-being of not just their body but also their hair.
You can combine the hair treatment business with the skin care business or just create the hair care niche alone.
In any case, there are a lot of customers ready to patronize you as long as your products are effective. You can leverage WhatApp as your advertising channel and other social media platforms.
What you need to start hair business
You capital – N100, 000 or less
A sizable potential customer base
Knowledge of hair treatment
Interior Décor
Millions of houses are built in Nigeria every year that would need to be decorated. Apartments get rented out and tenants have to beautify their spaces.
This makes interior décor a business of all seasons and one of the best businesses to start with 100k in Nigeria.
Although some people start with as much as a million naira or more, but you can start on a very small scale with your 100k or more.
You can rent a small space with that amount and look for a distributor or manufacturer who can give you some products while you pay them once you are able to make sales.
Better still, save up to 300k and get some good cash-me-down.
What you need for this business
Knowledge of the trade
Your capital
A small space to display goods and potential customer base
  8. Cooking gas
One of the criteria for choosing the businesses in the list is how well a business meets people's needs.
No doubt, the cooking gas business is one that meets the needs of Nigerians who find gas a good alternative to kerosene.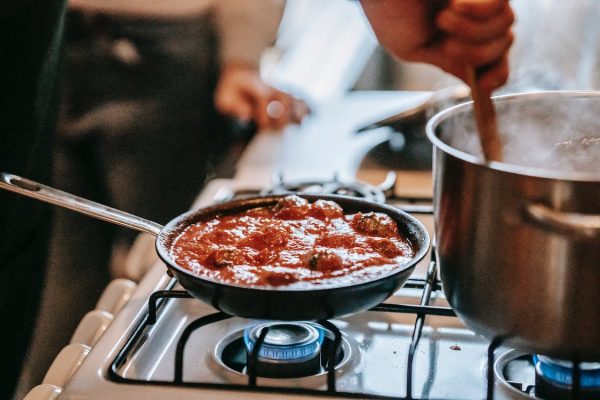 The only hitch about this business is that it is high risk because you will be dealing with gas.
Other than that, it is a very good business that you can start with a little more than 100k.
What you need to start this business
Your capital
A space in a neighborhood environment where there is little or no competition
Knowledge of how the business runs
Frozen food business
On the national scale, Nigerians consume over 90,000 cows daily, according to a survey conducted by Agriculture Ministry.
The same goes for chicken, turkey, fish, and others. Hundreds of thousands are consumed daily in Nigeria.
Little wonder a lot of people are into this business, yet, the market can hardly be oversaturated.
Hopefully, you have a freezer already. What is left is a good space and the money to buy your first sets of frozen items.
What you need to start this business
A freezer
A good neighborhood location with lots of commuters
An area with a good power supply
A standby generator in case power suddenly becomes unreliable
Noodles stand
Personally, I love this business idea. Why? It is very fast-moving. Especially the location is in a business area.
A lot of people would rather buy food outside than spend a lot of time cooking.
And considering the fact that noodles is are a common staple meal in Nigeria, this is a good business to start with N100k.
Kemsichukwu who lives in Yaba Lagos is into this business. According to him, the business is his forth business since he moved to Lagos and has proven very profitable.
He says his area has a lot of students and because he is the preferred noddle stands, he makes daily revenue of 20k. He is now able to build a kiosk now but he started with an umbrella.
What you need to start this business
A good location, preferably a business or commercial area or an area where young people and students frequent
Basic noodles cooking skill
Noodles, cooking gas, pots, water, cooking ingredients and seats.
Small chops business
This business has also become a hotcake in Nigeria today. You see a lot of people selling small chops at offices and business centers.
They have lots of people who patronize them in those places. With little capital, you can start this business.
Well strategized small chops business is one of the best businesses in Nigeria to start with N100k in 2023.
What you need to start this business
Learn how to prepare tasty small chops
Have your capital
Get a location where the business will move
Laundry business
The laundry business is a profitable business that has come to stay in Nigeria.
There would always be a market for this business – People who prefer to launder their clothes at a cost because they are too busy or can simply afford it.
You can start this business with 100k even if you don't have a washing machine.
All you'll need to do is buy a washing machine and start the business at home for now. As the business grows, you may rent a space where you will be more visible.
What you need to start
A washing machine
Washing equipment
Ability to do word-of-mouth marketing to get your first sets of clients
Honey retail business
Honey retailing business is a good business. Once you can source original natural honey, you've solved the hurdle.
As you can imagine, there is a huge market for this business and it is very profitable.
Besides, if your honey is original, you won't have to do much advertising; your product will speak for itself.
Honey sales one of the best businesses to start with 100k in Nigeria that  I found interesting.
What you need to start this business
A good source of original natural honey
Your capital
And the ability to so word of mouth marketing when starting out
Best businesses to start with 100k in Nigeria in 2023
Beverage retail business
Nothing compares to goggling a chilled drink and a very soft gala on a hot afternoon. I'm sure you can relate to this.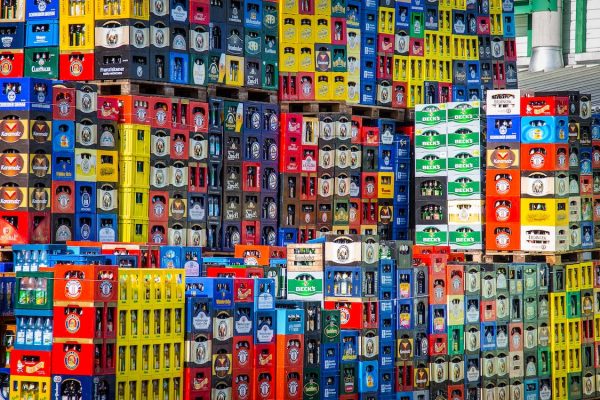 The fact is, Nigerians love beverage drinks, from orange drinks to caffeinated drinks, and soda, we can't be found wanting.
And you need no special skill or knowledge to start this business. Besides, the business has very low risks, so no need to worry about anything.
What you need to start this business
A good location/space
Money to start
Refrigerator
Dropshipping
Dropshipping is a type of business model that enables a business owner to operate without maintaining inventory, owning a warehouse to store their products, or even having to ship their products to their customers themselves.
The retailer (you) partners with a drop shipper who manufactures or warehouses products, packages the products, and ships them directly to the retailer's customer, on the retailer's behalf.
The retailer and buyer do not get to see either does the retailer needs to have a shop to store any products or goods before making sales.
To start dropshipping, you need an online store, i.e. a website, an Instagram or Facebook account to display and advertise goods for potential buyers to see and make orders.
You can start that business with 100k or less.
Perfume oils and fragrances
I love this one a lot, cos, who doesn't like to smell great?
I already have about three friends of mine who are into this business and boy, they are doing very well.
Yes everyone likes to smell good, but not many can afford known perfume and fragrance brands. Thanks to perfume oils, we can slay at a budget.
If anyone wants to smell very expensive and long-lasting without necessarily buying a Giorgio Armani or Chanel Coco, perfume oils are the best bets.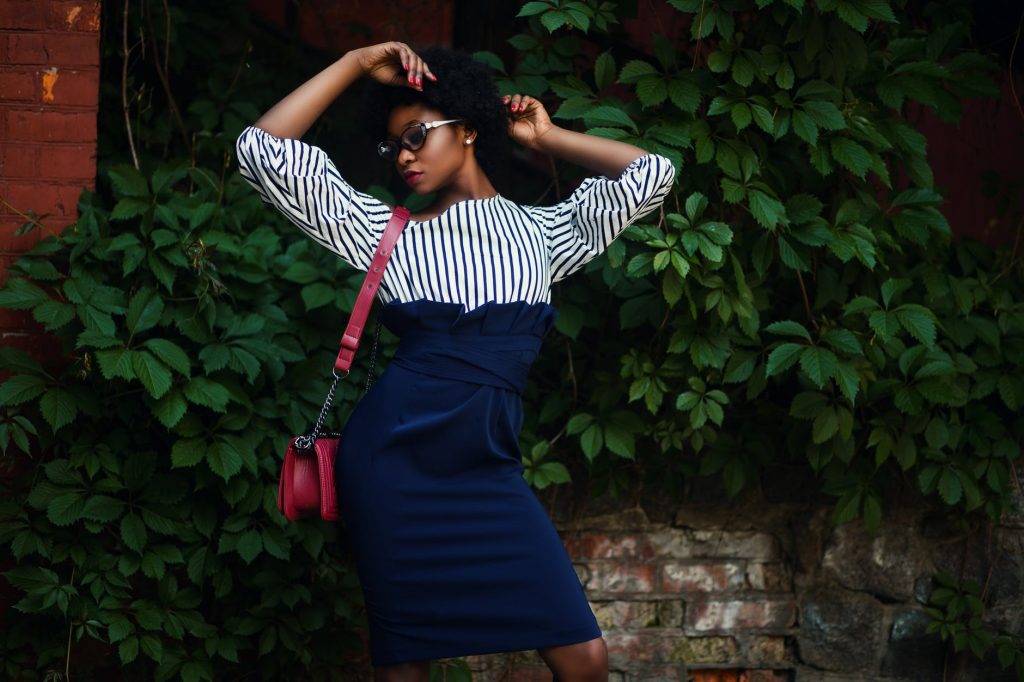 This is why this business has become very lucrative these days.
What you need to start
Knowledge about the perfume oil business – you need to know how to mix oils to get the best fragrances
Your capital to start – you need to buy the ingredient
Word-of-mouth of mouth marketing.
Best businesses to start with 100k in Nigeria in 2023
Hair extension/wigs business
Looking good, they say is good business and it remains so in 2023. One of the most profitable businesses is the hair extension and wig business.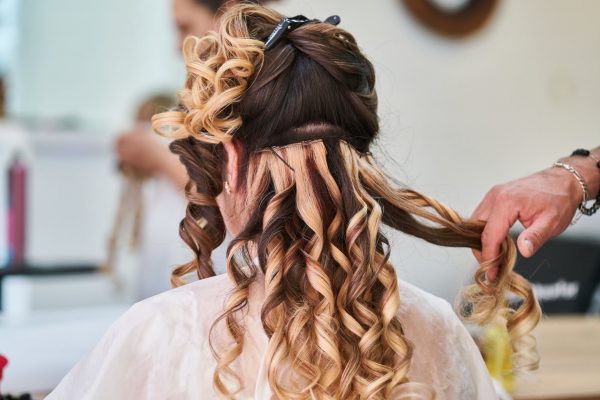 An average Nigerian woman today, especially those working 8-5 would rather use wigs than to expend hours in the salon every two weeks changing their hairstyle.
This development has made the hair business a suitable one for those looking for a good business idea to implement.
If this business idea sounds interesting to you, here is a simple guide on how to start hair extension business in Nigeria.
Cosmetics business
Another profitable business of all time is the cosmetics business. All you need to start is to be familiar with some of the fast-moving cosmetics items women use most.
You can even start this business with a small budget. You can even combine this business with the makeup business if you have the skill. The two go hand-in-hand.
This is one of the best businesses to start with 100k in Nigeria.
Baby items retailing
According to Countrymeter, Nigerians give birth to 23,697 live births on average per day as of 2022.
It is estimated that by 2050, Nigeria's population will be more than 450 million.
Any business targeting newborns in Nigeria will remain profitable at this rate of new births in Nigeria.
From pampers to babies' food, there is none of these business lines that is not lucrative. More interestingly, you can start with N100k or less.
Beddings and pillowcases
The production and sales of bed sheets are a good business to start on a budget in Nigeria.
You can start this business with a far lower budget. All you need is to source for the materials to use for the production.
You can leverage your contacts and also reach out to more customer base using social media platforms.
21. Detergent retail
The cost of branded detergents and bar soaps keep going higher by the day.
Added to the high cost of rent, food, and household equipment, people are always looking for alternatives that are cheaper.
The alternative to branded detergents are those made on a small scale by individuals who have learnt the skill.
These products have become very profitable because a lot of people would rather go for it.
What you need to start
Knowledge of soap making
Capital – N100k or less
Locate a market to source materials at a cheaper rate
Gift items and household equipment
Gift items and household equipment are also a good line of business for anyone looking for a profitable business to venture in 2023 because these are high-need products.
Phone/computer repair
In Nigeria today, there are over 187.9 million mobile connections. People's mobile phones get spoilt as often as people drink water.
Many would rather repair their spoilt phone than get another one because of the cost of those new ones now.
Expect a phone is extremely expensive to repair or irreparable, it is advisable to repair a spoilt phone than buy a new one that could also get bad too.
With lots of luxurious phones that are not durable, phone repair technicians are in to make a lot of money.
Phones accessories retail
Next to purchasing good phones, people love to accessorize their mobile phones.
Headpieces, screensavers, screen guards, phone covers, and stickers are some of the fastest-moving phone accessories you can venture into.
Rent out your car on Uber
Ride-hailing is one business model that the world has welcomed with their whole hands.
With the arrival of Uber, Bolt, and other ride-hailing companies in Nigeria, there is now another business opportunity for millions of Nigerians to opt for.
Preferably, you can drive by yourself and make all the money except the little percentage you return to the company.
Despite the perceived saturation of this business, it is still profitable, especially if you drive your car by yourself.
Best businesses to start with 100k in Nigeria today
Cement business
I hinted at Nigeria's population earlier. No doubt, these people will live in house and the houses would most likely be built with cement.
Little wonder the cement business has proven very lucrative ever. You can also start this business. However, to lay the proper foundation for this business, you may need a little more than N100k to start.
What you need to start this business
A good location where you can attract potential customers – preferably a newly developing area.
Industry knowledge
Your capital
Cooking and food delivery
If people must eat, then, food must be cooked. But cooking is a problem for many.
Your cooking skills and package matters most in this business.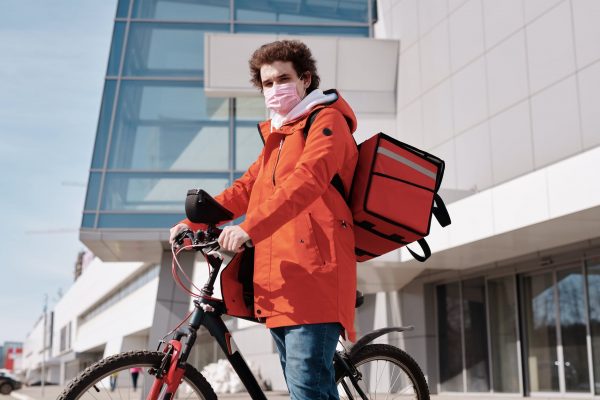 WhatApp and IG are there for you to advertise. Make use of them.
You can strike a deal with a delivery business as long your customers will be willing to foot the delivery bill by themselves.
This could be just a side business until your client base grows and you can then face it as a full-time job.
Bachelors, working-class high-income-earning mums, elderly families, busy working-class people, etc. could be your targets this business.
Cake baking snacks
This is another profitable business that you should consider. You can start with 100k if you have already learnt or know this skill very well.
Birthdays, weddings, anniversaries, and other events will never seize. And trust me, cakes are an integral part of such occasions in Nigerian. Lol.
All you need are the cooking tools until you find your first customer. Leverage social media and word of mouth to target and  market your customer.
Water dispenser/pure water business
Another business you can start with 100k in Nigeria is water dispenser/pure water sales.
Many homes do not have a running water system so they resort to buying sachet water or for those of the middle class, water dispensers.
This business is particularly a good business idea because water is a daily must-have item for everyone; we cannot simply do without it.
In addition, it also doesn't get spoilt or expire. There is also minimal risk and less stress for this business.
Egg retailing
According to the poultry association of Nigeria, Nigeria would records annual revenue of N620 billion and daily revenue of N1.7 billion, if 50 percent of its population consumes at least, an egg per day for one year.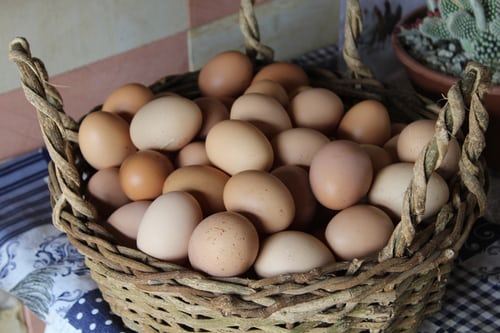 The egg market in Nigeria is indeed a very huge one, making the egg sales business a profitable business idea for anyone in 2023.
The good thing about this business is that you need a lot of money to start. With your 100k or less, you will start this business on a large scale.
What you need to start
A space to display. You can also sell from your house and leverage word of mouth to spread the message.
Your capital
Catering services
A lot of caterers have made a fortune from cooking at parties and functions in Nigeria. These occasions are an integral part of our lifestyle.
So, if you are into the catering services business, and you know your onions, getting customers should not be a problem.
The more skilled and versatile you are the better in this business. Don't be restricted to locale dishes or certain types of cuisines only, learn a wide range of cuisines and be flexible.
What you need to start this business
Catering skills
Reach out to potential customers through word of mouth and the social media
Cleaning and fumigation business
Another business I will strongly suggest for you with 100k or less is cleaning services business.
People move offices and residential apartments from time to time, and it is often a challenge for many to clean their new place before they move in because of the stress involved.
Apart from moving to new apartments or offices, some homes outsource the cleaning of their houses to professionals. They may clean their house using professionals one or twice a week or more.
This is one of the best business to start with 100k in Nigeria
What you need to start this business
A little knowledge about cleaning and fumigation services which can be learnt online
A good ability to market yourself and business
Your starting capital
Cleaning materials
Organic drinks and smoothies
If you are yet to find a suitable option among the businesses I share above, how about you start making organic drinks and selling to a targeted market segment?
For the love of anything organic, natural and healthy, a lot of people would prefer smoothies to beverages that can damage their health.
Again, you can start this business with your N100k or less.
What you need to start this business
Source for your fruits
A good location or word of mouth to contacts
Your capital to start
Tools to make juices and smoothies.
The next sets of businesses I will be discussing are businesses that you can do online using your mobile phone or laptop.
This is 2023 and there is no way we would be discussing lucrative business without looking the online way.
After all, most businesses are run online these days and every of our daily life has a digital part to it.
Online Businesses to start with 100k in Nigeria
Cryptocurrency
Cryptocurrency is one of the latest online innovations of our time. Cryptocurrency simply means a currency in digital form.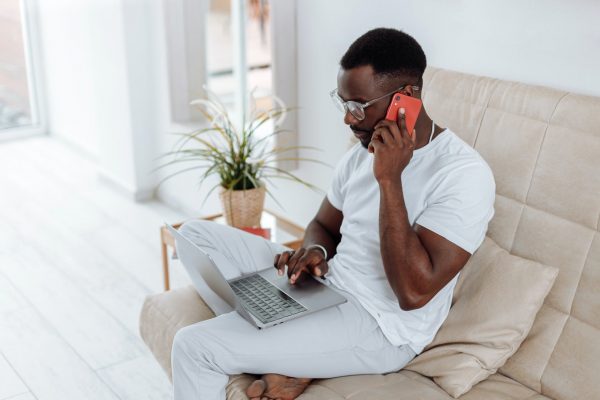 Just as you can make money when you invest in stocks and bonds, you can also make money by investing in a crypto coin and reselling to make profit.
But those are not the only ways to earn from the cryto craze. There are several other ways you can make money from crypto as a business.
This comprehensive guide on how to make money from cryptocurrency is all you need to start.
SEO expert
SEO experts in Nigeria are in a very lucrative business.
For one thing, every business owner wants their business to grow and one way to do this digitally is through a SEO optimized website.
SEO experts get businesses from web owners who are willing to pay any amount billed as there are not many SEO experts out there.
Another option for businesses is to enlist SEO the services of marketing firms and this comes as a higher price.
All you need to start this business is a good SEO skill, a good online presence and awareness of your skills.
Web design
Web design remains one of the best businesses to start in Nigeria with 100k.
If you don't have the development skills, then your first step is to learn the basics of how to code. Once you have the skills, it's time to start finding work.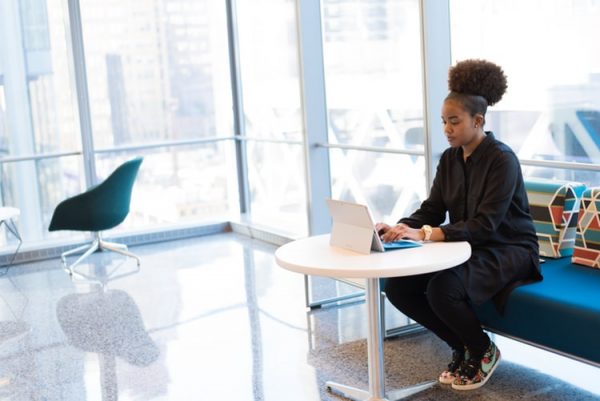 Create a profile on sites like Upwork, LinkedIn, and Freelancer, and start pitching jobs to get paid.
To increase your chances of success it can be helpful to create a niche for yourself, and craft your profile and portfolio accordingly.
Social media management
A social media manager is in charge of creating exciting social media content on a brand's social media pages based on the interests of the brands audience.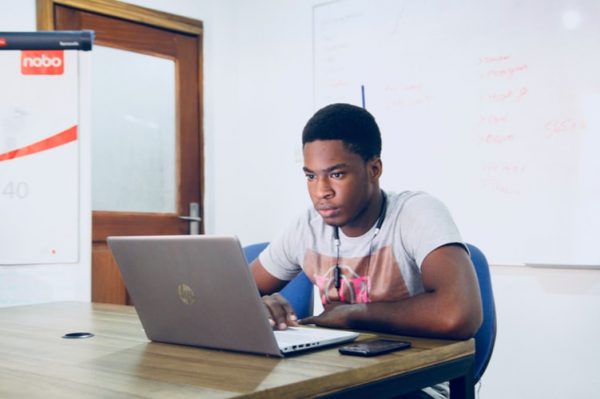 A social media manager also helps drive engagement that will increase their client's followers and boost sales.
This business is great because you can manage as many as 5 businesses or more at once and pay from all the businesses. To make your work easier, you may use apps that help to post on social media easy for content producers.
Content/copywriting
There are many aspects to this type of business. Content writing is the process of planning, writing and editing web content, typically for digital marketing purposes.
It can include writing blog posts and articles, scripts for videos and podcasts, as well as content for specific platforms, Twitter or other platforms.
When most people hear "content writing", they think "writing articles". However, writing content isn't just important for blog posts.
Blogging
Arguably, one of the best businesses anyone in Nigeria is blogging, if they love writing.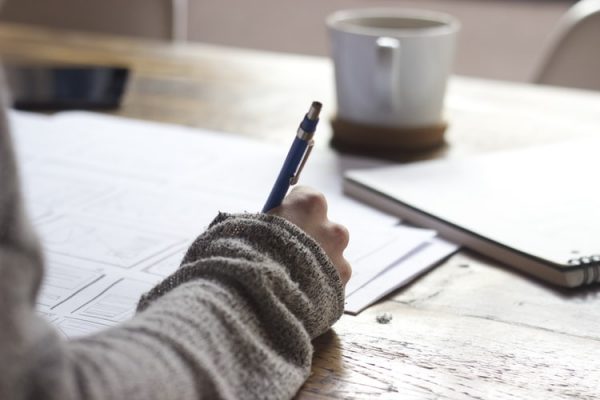 As a blogger myself, I can testify to it the fact that blogging is one of the coolest ways of making money online till tomorrow. Yes, you have to put in the hours.
How to start a profitable blog
Even though YouTube and other video content platforms are becoming really popular, blogs remain the basis or foundation of online search results.
People will ever continue to read blog posts, no matter what other innovations come. What you are reading now is a blog post for example.
You can start a blog by choosing from these best-selling blog niches, create a WordPress website and learn how to rank on keywords.
YouTube
Whether you simply wish to earn on the side or develop your underutilized speaking skill or simply create a platform where you give expression to your feelings and lifestyle, YouTube is the best platform to project yourself and make money while at it.
The platform allows you to get seen by people from everywhere in the world for being you, and in the end, if you do so well at it, you get paid.
You can also grow your YouTube channel into a business. Lifestyle, fashion, travel, cooking, etc. are some of the areas you can cover on your YouTube channel.
All you need to start this business is your mobile phone, and internet subscription.
Best businesses to start with 100k in Nigeria in 2023
Sell products on e-commerce
If you ask me what kind of online business is lucrative in Nigeria right now, selling products online would be my answer.
For one thing, selling online require little or no time commitment other than you listing your products on some of the top e-commerce platforms in Nigeria.
You'll need to create a profile (like your online shop) on any of these platforms or more and display your goods.
Once the products you love to sell are listed on any of these e-commerce platforms with attractive images, you can rest, assured online shoppers will buy the products.
Once you get an order, you may use a delivery service to fulfill the order.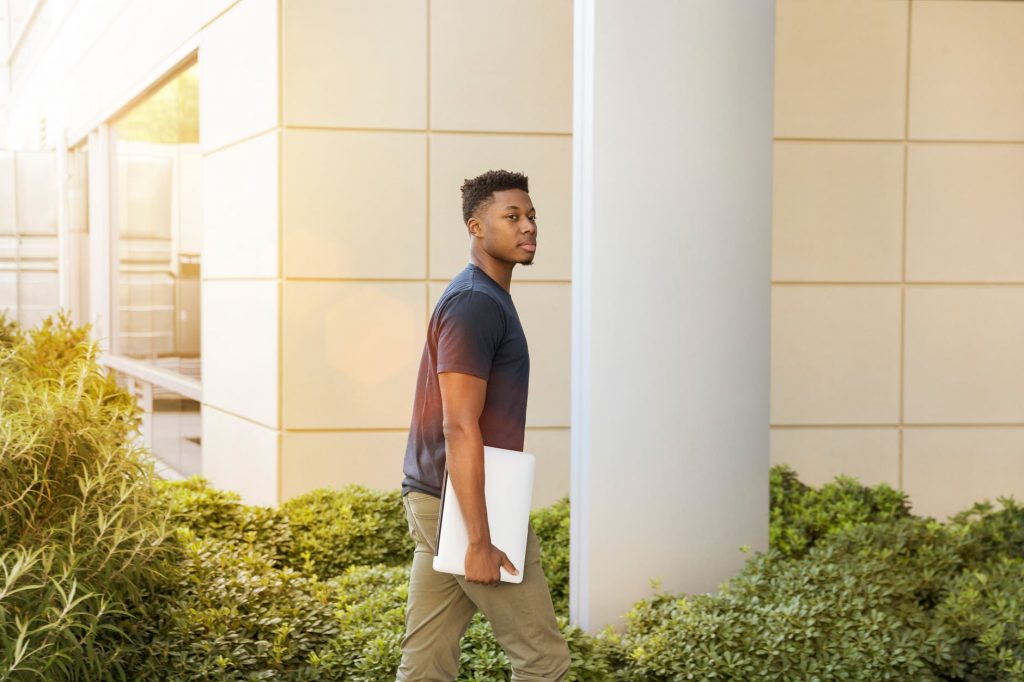 Alternatively, you may want to leverage dropshipping where you don't need to stock any products at all just use a manufacturer or retailer to get products directly to customers. More on this later.
I'd recommend starting with any of these fast-selling products in high demand right now.
Digital marketing
Digital marketing is another business you can start online in Nigeria and earn well. You can learn digital martet skills online and work as a freelancer.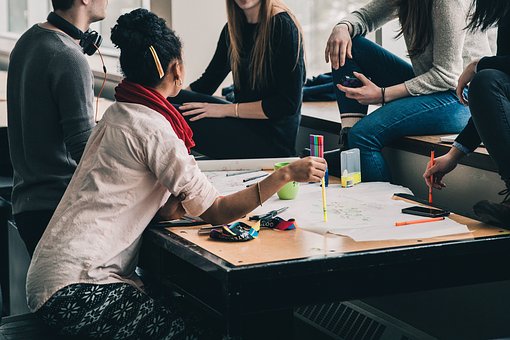 Photography/video editing
These two skilled digital job will never case to be in high demand. If you have any of these skills why not commercialize and start earning?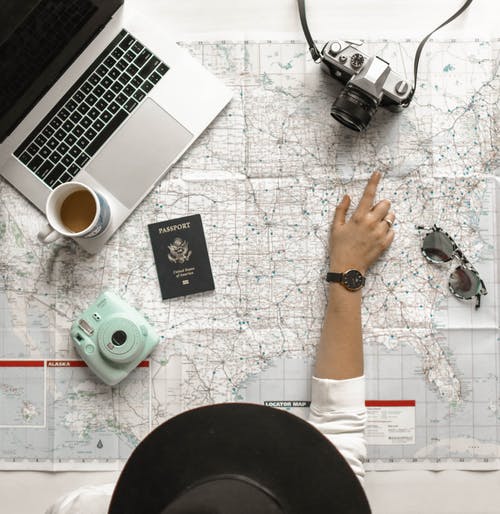 Rounding up
That's it on the Best businesses to start with 100k in Nigeria. As always, if there is anything I didn't touch on in this post, feel free to let me know in the comment session.
Also, let me know if there is anything you want me to talk about in the blog or my YouTube channel.
Follow us on Twitter, Instagram and Facebook. Subscribe to my YouTube channel and don't miss out on our awesome content there.
CHEERS!