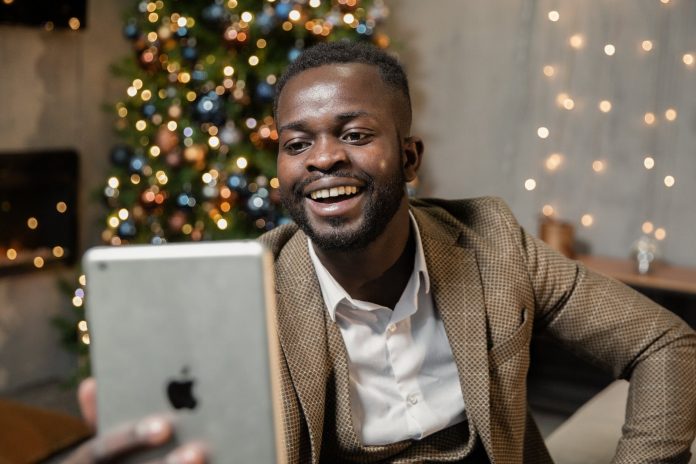 The 35 best online businesses in Nigeria in 2021 that are most profitable
Today, we will be looking at the best online businesses in Nigeria in 2021. This post will benefit you greatly if you are looking for a side income that pays you some cool bucks daily.
A quick lineup of the online businesses in Nigeria that pays daily that we will discuss:
Online businesses in Nigeria in 2021
Make Money with Fiverr
Get Paid from Online Surveys
Sell Art and Crafts on Etsy
Publish E-books (Kindle Books)
Create an Ecommerce website
Make money daily with a membership website
Start a podcast
Email Marketing
Invest in Cryptocurrency
Become a social media influencer
Manage social media accounts
Make money dropshipping
Start A Niche Blog for Affiliate Website
Create a YouTube Channel
Start a niche blog I.e., product review blog
Sell a video course on Udemy
Create and sell Apps
Rent out your car with Uber
Become an online tutor
Sell Websites on Flippa
Make money daily by creating an online course
Become an online tutor
Launch and Grow A Start-Up
Sell online on Jumia
Sell online on Konga
Sell your products on Amazon FBA
Sells Products on a Shopify Store
Sell your product online via social media
Earn daily from video Editing
Make money from web designing
Offer your SEO services
Graphic design
Become a freelance writer
Sell Stock photos
Become a virtual assistant
BEST ONLINE BUSINESSES IN NIGERIA IN 2021
As a student or an employee who is looking to go into an online business in Nigeria that pays daily, the good news is, there are quite a number of options for you to explore.
However, at Ideaslane Africa, we believe that there is no shortcut to success. Don't be deceived to think that because an online business may make you money daily, you would not have to work hard and earn your pay.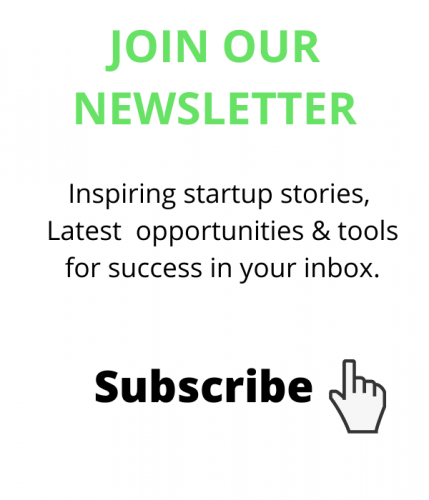 Truth is, even in Freetown, there are no such things as free things. So, tighten your belt and get ready to work.
If you put in some measure of hard work, consistency, and focus on the online businesses that pay daily listed in this post, you will surely soon gain some financial freedom, feel fulfilled and even help others who might also desire the same financial freedom.
Without further ado, here we go.
Best Online businesses in Nigeria  in 2021 – Render paid services online
Make money daily on Fiverr
Getting jobs on Fiverr is one of the best ways to get paid online in 2021. They are the largest online platform where people sell and buy services (mainly online services) such as graphic design, SEO services, content writing, animation, etc.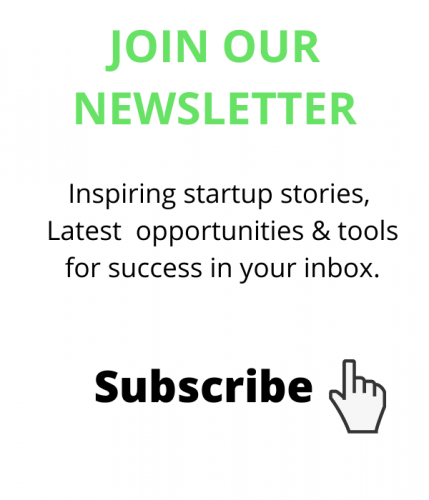 If you are good at providing any of these services or even more, go and sign up on Fiverr as a creator, create an appealing profile and start getting customers who need those services.
This is one of the best online businesses in Nigeria in 2021.
Take away tip
There are already some digital service providers like you who have since registered on Fiverr and have been getting gigs. So, make sure your pricing is not too high or too low – just moderate. Once you have some clients in your hands, you may begin to charge more.
This post on making money on Fiverr is a great place to start if you are ready to start making money online this 2020.
Get Paid from Online Surveys
Have you heard about paid surveys? I tell you what, paid surveys are some of the online businesses that pay daily in Nigeria today.
It is especially suited for Nigerian students looking for online businesses that they can do and earn some money.  I'll not recommend it for employees looking to add to their earnings because their pay might not be attractive enough for them.
Through paid websites, you can be sure to get credit alerts in your account daily. Now, isn't that awesome?
So, what's a paid website?
As the name implies, paid survey sites are online platforms where surveys and researches are carried out on behalf of different companies or organizations using internet users like you and me to gather their information.
See Also: 21 online businesses for Nigerian students
So, basically, this is how it works. You sign up to any of the paid websites, put in your (so they know the kind of surveys you can answer), and then proceed to answer those surveys based on your background and other factors considered.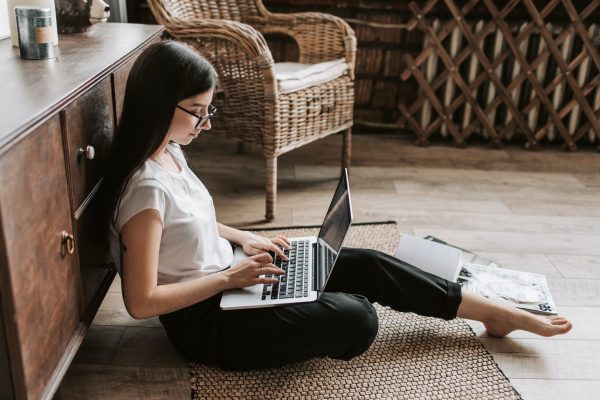 On your successful completion of surveys, you then get paid. So, voila! This is basically how it works. But here is where the work is. It takes patience and a high degree of self-discipline to be able to complete those surveys on the platform – you have to delay your gratification a bit. Lol.
Take away tip: If you want to maximize your daily earning with the paid platform, you may register with more than two paid survey sites.
Now, as to how to make money from paid survey websites and how much they pay Nigerian users, I discuss this extensively in this post about Top 15 Best Paid Survey Websites for Nigerians.
Sell Art and Crafts on Etsy
Wondering what are the online businesses that pay in Nigeria without investment? Etsy is your go-to-place.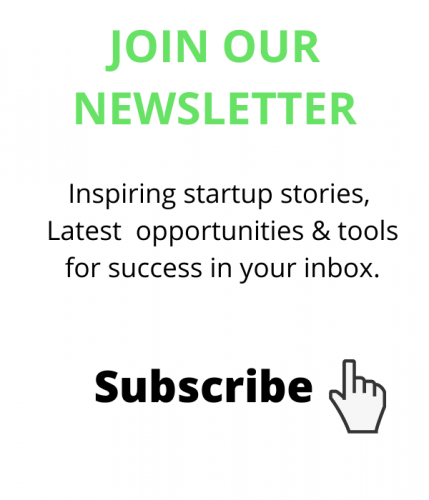 Etsy is an online marketplace where people sell and buy handmade art and crafts and vintage items. You know how some cultures of the world fall head over heels for handmade things right? Now, match that with our expertise when it comes to arts and crafts here in Nigeria.
If you love art and crafts or like to make handmade products like Ankara shoes and bags, beads, fashion items, etc., Etsy is the place to make money.
How it works is this, Etsy will pay you once buyers buy the items that you list on their platform. They will only take 5 % for themselves. The rest of the money is yours, now, how cool can that?
Take away tip
Don't have vintage items? Steal your mum or grandma's. Thank me later. Okay now, that was a joke, please. But brother man, you got to help yourself out.
Publish E-books (Kindle Books)
If you've been dreaming about writing books for a living, then this might be the best time to do it. The self-publishing revolution has made it possible for anyone to make a living by publishing books.
Keep in mind, since there's a lower barrier for entry, this also means more competition. But, by writing the best book possible, and satisfying reader expectations, you can increase your chances of success.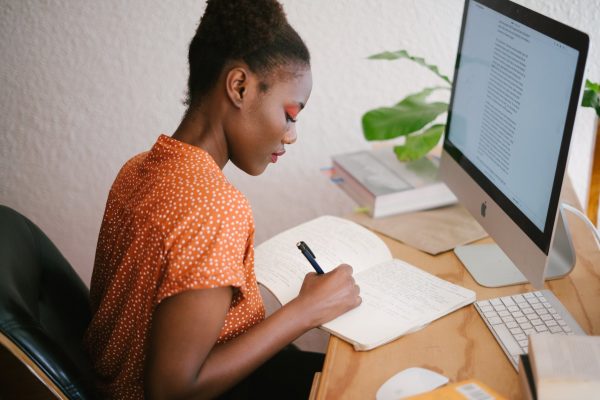 When publishing your own Kindle books, every aspect of the publishing process is under your control. This means you're responsible for writing, editing, formatting, getting a cover, uploading it to Amazon, writing your book description, and marketing it.
See also: New E-Book- How Not to be Broke in School
Take away tip
Research your niche carefully, make sure there's a viable book market that isn't too competitive but still has a viable audience. Write the best book possible and hire a professional editor. Invest in a high-quality cover and book description — these two elements work hand-in-hand when you need to sell your books.
Online businesses in Nigeria that pay in 2021  – Sell Products Online
According to research, in 2019, the number of online shoppers in Nigeria reached 76.6 million, out of a population of over 200 million people. That's almost half of the population in 2021-2025 and in coming years, this number has doubled or even more.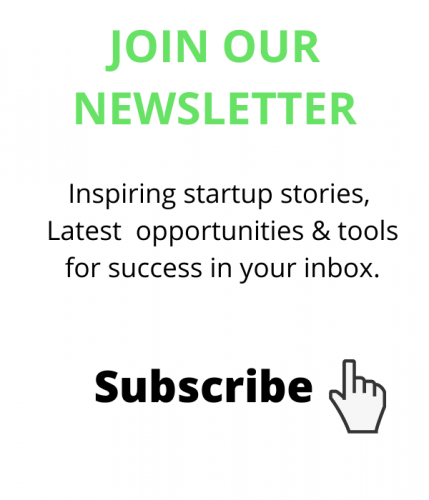 That shows you that if you are in the business of buying and selling and you are not selling online, then you are throwing a lot of millions into the bin. Having an online shop will pay you daily in Nigeria.
Take away tip
Not all products are fast-moving and will do well online. But for the sake of people who want to start selling online, I have listed some 81 best products to sell online in Nigeria here.
Sell online on Jumia
If you are selling any of these fast-selling products online, one e-commerce platform where you can sell fast and make money daily from your sales is Jumia. As you may already know, Jumia is a leading e-commerce website in Nigeria. Millions of Nigerians buy goods on the platform daily.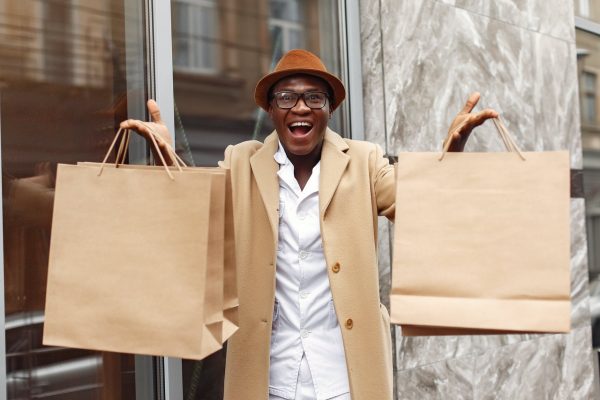 If you want to sell online and you do not have your own website, you could register on Jumia as a seller and start selling on the platform. They take a small commission from your sales. That's usually a token compared to what you will make.
Take away tip
Because the platform could be very competitive, your products on display need to stand out from others selling the same products as you. Your pricing must also be reasonable so that you neither scare people away nor appear to low-budget.
See Also: 25 Best E-commerce websites in Nigeria
Sell online on Konga
I have3 no doubt in my mind that you already know about Konga if you live in Nigeria, or else …
Konga is another e-commerce website that can help make your dream of doing an online business in Nigeria and getting paid daily come true. They also attract millions of buyers who rush the website to shop for various items.
The process of starting to sell on Konga is quite simple and fast. You may want to run through it here.
Sell your products on Amazon FBA
Amazon is one of the biggest online retailers, with thousands of products currently listed on the site.  All you need do is to find products that are selling fast on Amazon, and you source cheaper versions of those products. Then, you add your own branding and then re-sell the items on the platform. And voila!
You have the opportunity to sell these products yourself or work with a manufacturer who will customize these products and dropship them to your buyers.
See Also: How to make money online as a student in Nigeria
Sells Products on a Shopify Store
Still on online businesses in Nigeria that involve buying and selling, Spotify is a commerce platform that allows anyone to set up an online store and sell their products. Merchants can also sell their products in person with Shopify POS.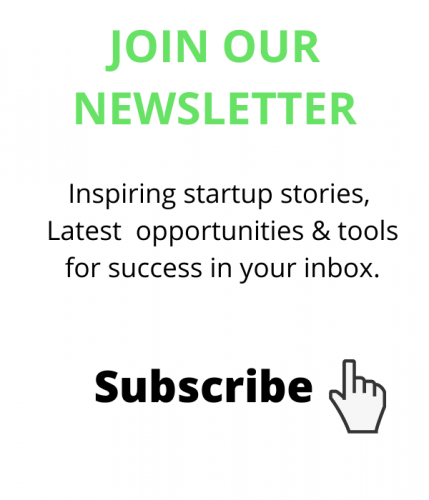 Shopify is now the leading commerce platform designed for businesses of all sizes. Whether you sell online, on social media, in-store, or out of the trunk of your car, Shopify has you covered.
This is how to make money with Shopify in Nigeria
Online businesses in Nigeria that Pay daily – Sell your product online via social media
Among other things, social media has really made people lives easier when it comes to business and selling online. On Instagram (one of my favourite social media platrforms by the way), thousands of Nigerian business owners make money daily by selling their products using the social network.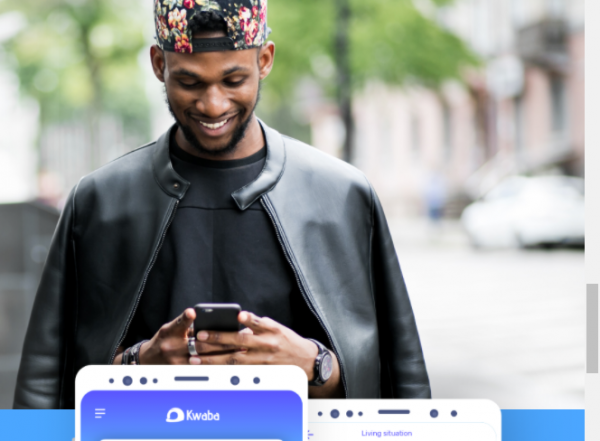 Many people who have become a successful business owners in Nigeria do not even have a store where they sell their goods. They only display their goods on Instagram or other platforms from the comfort of their homes and they can't even meet up with demands from their customers.
This could be you too. Start small. Post daily. Be consistent. Be engaging. Learn on the job and soar.
See also: 19 ways to promote your business on Instagram
Start a podcast
Everyone who has one skill or the other that they can teach others should start a podcast. Podcasting is the new gold mine! Already Podcasters in other climes are making hundreds of dollars and becoming millionaires, courtesy, podcasting.
Blogging, Podcasting, and YouTubing go-hand-in-hand. They are all actually different mediums of passing one thing – information.
So, if for example you have a blog where you teach or educate your readers on some subjects, you could easily convert your information into an audio format and start podcasting.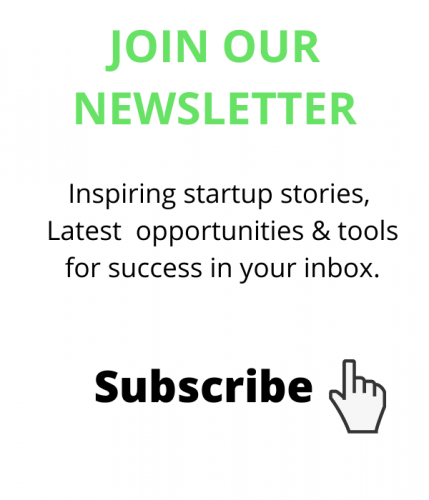 If you can combine, quality content, consistency and promotion, the YouTube channel is in line to eventually pick up and end up making lots of money for days, and then you could start earning money.
If you have been having your eye on podcasting, it is time for you to kick start it once and for all; you can't afford to wait any longer.  Before you start your Podcast, see these 9 Tested Ways to make money from Podcasts in Nigeria.
See also: 9 ways to make money from podcasts in Nigeria
Email Marketing
Think about how many emails you get in your inbox every day. A lot of these are probably email newsletters you've signed up for. Some you can't wait to open every day, while others — you wonder how they've even reached you.
Creating a niche email newsletter can be a great way to reach a targeted group of people and create a solid and sustainable business. Best of all, starting an email newsletter doesn't have to be difficult. With platforms like ConvertKit, Drip, MailChimp, and Aweber, it's never been easier.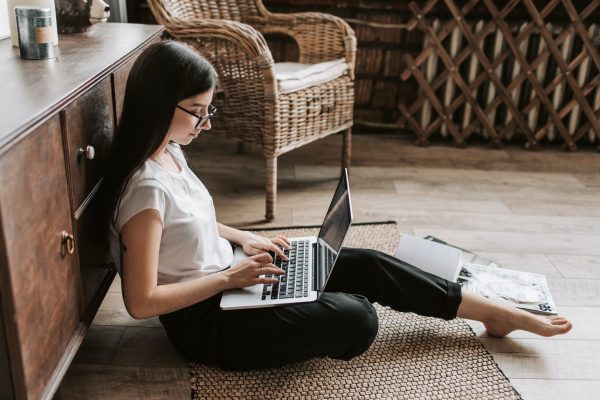 Best of all, starting an email newsletter doesn't have to be difficult. With platforms like ConvertKit, Drip, MailChimp, and Aweber, it's never been easier.
Here's the process for you to follow:
Decide upon a niche you'd like to serve, and the style of your emails
Choose an email marketing provider
Create a simple landing page and drive traffic to that page
Send regular emails to that list
The goal of your email list is to build trust, so your customers would open your emails every day. Once you have a sizeable list of people that opens your emails you have multiple ways to monetize that list, such as:
Selling your own digital products
Offering a membership course
Sending your subscribers to affiliate offers
Selling sponsorships
Best online businesses in Nigeria in  2021
Invest in Cryptocurrency
Investing in cryptocurrency is one way you can make money online in Nigeria these days/ The first step in your cryptocurrency business is to get your knowledge and skills up to speed.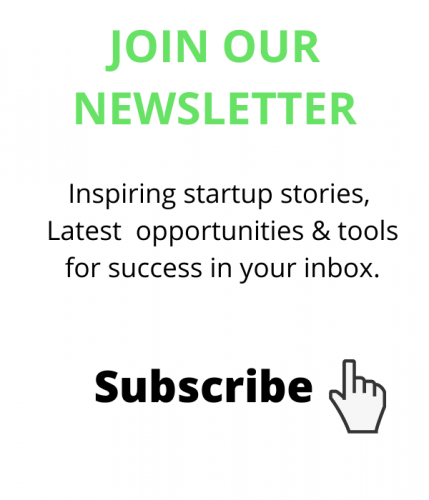 There are multiple approaches to earn money off cryptocurrency including:
Investing in coins before they IPO, or grow in value
Learning how to program and work with blockchain
Become a cryptocurrency writer/blogger/vblogger
Getting a job at a cryptocurrency startup
Since cryptocurrency and blockchain technology are still in their beginnings, it's a great time to learn the necessary skills to position yourself for
future success.
Become a social media influencer
Another best online business in Nigeria in 2021 is becoming a social media influencer
If you consistently give some kind of value to your followers on Instagram – whatever it is, you could grow your account beyond those of your peers and gradually build your way into becoming an influencer using the IG platform.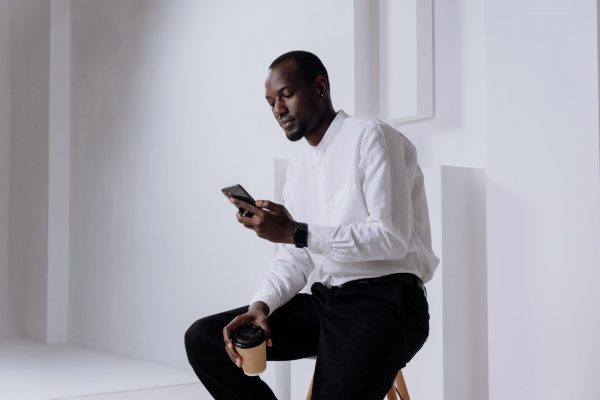 If you frequent IG, you'll have noticed how influencers of different sizes and shapes are making cool money from the number of followers they have on Instagram. Sometimes, don't you think, 'how I wish this were me'? And yes, it could be you!
Brands from small, medium, and big are looking everywhere for influencers who have relatively large followers on Instagram to pay them some good money so they can talk about their brands.
See Also: How to become a social media influence in Nigeria
Best Online Businesses in Nigeria 2021
Manage social media accounts
Now, let me make a clarification. Managing social media accounts is different from being a social media influencer.  An influencer works with brands who pay them to advertise a product to the influencer's followers subtly.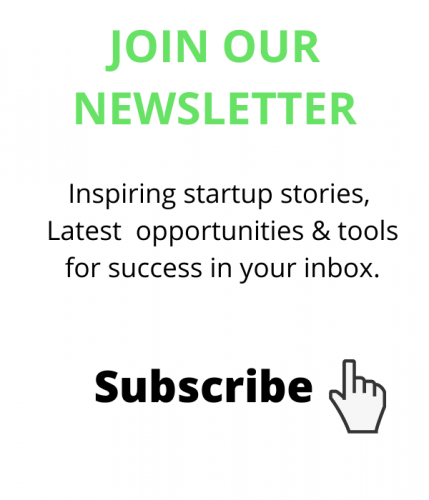 Managing social media accounts involve creating exciting content on brands' social media pages and helping such brands drive engagement that will increase their followers and drastically boost sales.
Take away tips
I love this work because you can manage as many as 5 businesses or more at once and pay from all the businesses. To make your work easier, you may use apps that help to post on social media easy for content producers.
See Also: Top Hashtags for Nigerian businesses on Instagram
Make money dropshipping
Dropshipping is the new way people make money online in Nigeria now without spending a dime!
Dropshipping simply put, is a business model where instead of purchasing a large amount of inventory (goods or products), you simply partner with a drop shipping supplier (manufacturer) and list their merchandise for sale online i.e., websites, Instagram or Facebook.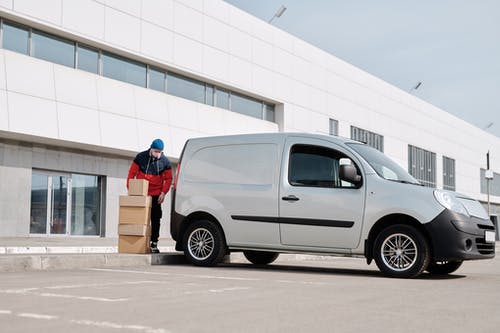 Once you receive an order you forward it to the supplier for fulfillment (supply to the customer), the supplier will ship (or transport) the product directly from their warehouse to your customer, and charge you only for the price of the shipped item.
You send your drop shipper the orders that come in, paying the wholesale price for each order. Whatever prize you sold for the customers will be deducted from the wholesale price and that's your profit.
Assuming the customer orders a tuxedo suit that you sell at N50,000 and the wholesale prize from the drop shipper is N28,000, your profit is N22,000. The merchant will charge you shipping fees though which is just a token compared to what you'll make.
ONLINE BUSINESSES THAT PAY DAILY IN NIGERIA 2021 – V/BLOGGING IDEAS
Create an E-commerce website
E-Commerce websites have exploded in popularity in recent years. With the prevalence of platforms like WordPress, creating an eCommerce site couldn't be easier.
If you prefer dealing with physical products and selling something tangible, then opening up an eCommerce store could be a great fit. There are two different methods of running a successful online store:
Creating and selling a niche physical product to a dedicated group of buyers or purchasing cheaper goods manufactured in foreign countries, repackaging them, and selling them at a markup.
The first approach can be very successful, but it does require a passion for the product and the willingness to do a ton of research, product development, and testing.
See Also: 25 best e-commerce websites in Nigeria
Start a product review blog
Product review blogs are some of the sought-after blogs these days. Brands continue to look for popular product review blogs that can help them advertise their products.
If you want to earn daily from a product review blog, lots of work is required. You'll need to create a website. WordPress has made that easy, so no excuse for that. Then choose a product niche. It could be mobile phone products review or kitchen utensils or any other product niche.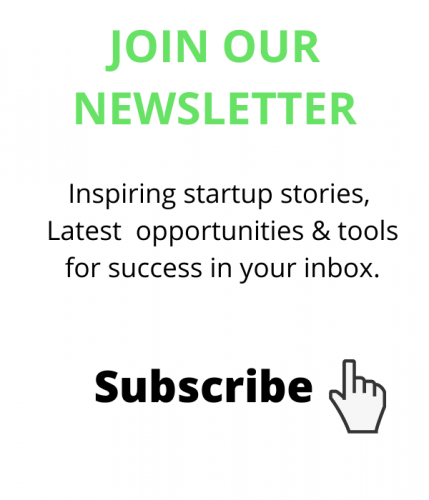 Start gathering information about top brands in selling the products and start to review their products. Objective comparison is always the mark of credibility. That's what will eventually attract brands to advertise on your blog.
See Also: How to start a blogging business in Nigeria and make money
Make money daily with a membership website
Talking of the best online businesses in Nigeria in 2021, creating a membership website is a viable one.
Membership sites have become very popular in recent years and the idea is easy enough to implement. It requires that you have an existing audience of some sort.
If people are already visiting your website because they like what you write about and how your style, you can create a membership section of your site that offers premium content.
Now, every single person who visits your site won't take you up on the offer, but your dedicated fans will find it irresistible.
The type of membership site you create will depend upon the kind of site you run and how far you want to go with your premium content.
Online businesses in  Nigeria that pay daily – Start A Niche Blog for Affiliate Website
The money is not just in blogging, it's in niche blogging. A niche blog is a blog that focuses on a particular market segment or audience.
It could be a dating or relationship blog hair and skin blog, or a fashion blog for men who want to remain boys. lol. Basically, you can choose any niche provided you are knowledgeable or passionate about it.
It is easier for you to attract advertisers with a niche blog. Advertisers know that you have a defined audience and if their potential customers are in the demography you target, they would want to do business with you.
The biggest icing on the cake is that with a niche blog, you can easily start affiliate marketing start making money by advertising affiliate products and services.
See Also: 101 untapped blog niches in Nigeria for new bloggers
Sell your services on your website
Selling services from your website is one of the fastest ways to online money making. There are two different approaches you can take:
Create an Educational Blog and Offer Your Services
Create a niche blog that contains useful information about a certain topic. Let's say you have a blog about woodworking techniques, and you've built a decent sized email list and got a solid traffic number.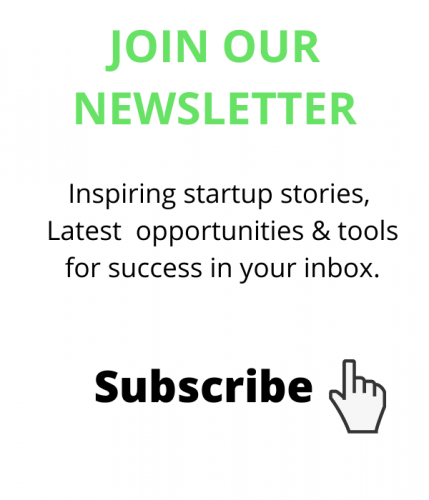 You can add a services page to your site where you offer woodworking lessons, whether in person or through mediums such as Zoom.
This is one of the best online businesses in Nigeria in 2021.
Create a YouTube Channel
People also make money online in Nigeria by creating a YouTube Channel that is monetized.
What do you have to do? Choose a topic you are interested in or passionate about or both. Start doing captivating videos on those topics. Your videos must be clean and neat so as to attract the viewers. No one wants to waste their data watching a lifeless soul on their YouTube, so make it very exciting.
To start with, tell your friends and family to subscribe to your channel so you can start having views. Also, announce your new videos to your social media to connect and start getting viewers and subscribers gradually.
Once you have enough traffic you can begin to make money through adverts.
See Also:  How Nigeria YouTubers Get paid
Sell a video course on Udemy/others
Udemy is the world's largest online learning platform. Millions of online learners visit Udemy and other platforms like coursera to buy online courses in content formats like PowerPoint slides, PDF documents, and YouTube videos.
If you have any particular skills or knowledge that you feel people will really want to learn, why not put such skills together in a series of videos and sell on Udemy or other online learning platforms like it and start earning daily?
When people buy your courses, you get loads of $dollars in turn. This resource from the learning revolution will help you learn the basic knowledge about the Platforms to Create and Sell Online Courses.
Here is how to create an online course step by step.
Create and sell Apps
How many Apps do you have on your phone? Am sure you lost count. Now, did you know that when you download an App, you are making money for the App owner?
Although this online business is highly skill-based, it's a very good way to make lots of money while you sleep daily.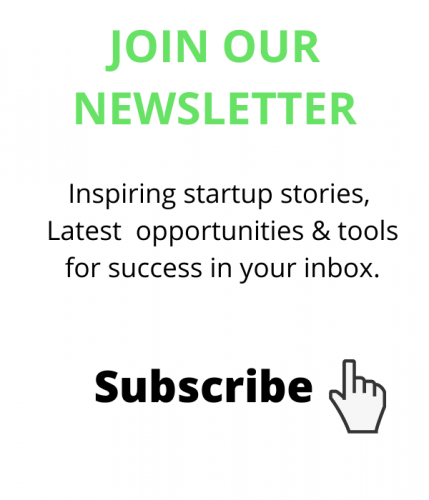 Ok. So, you are not a programmer and you can't code to save your life. But you may have a friend who can or better still contract it out to someone who is willing to work and in place of his fee, you may offer him a share in the business.
See Also: Best Apps to borrow money in Nigeria without collateral
Best Paying online business in Nigeria 2021: Rent out your car with a ride-hailing app
Trust me, if you have a good car, renting your car out with a ride railing app like Uber or Taxify is one of the coolest online businesses that pay in Nigeria daily.
First, your car has to be relatively okay. They have criteria that your vehicle has to meet. Once your car is good to go, you then need a trustworthy driver. This is usually a pain for most car owners – getting a trustworthy driver for their cars. If you are fortunate to get a good driver, it's time to start earning.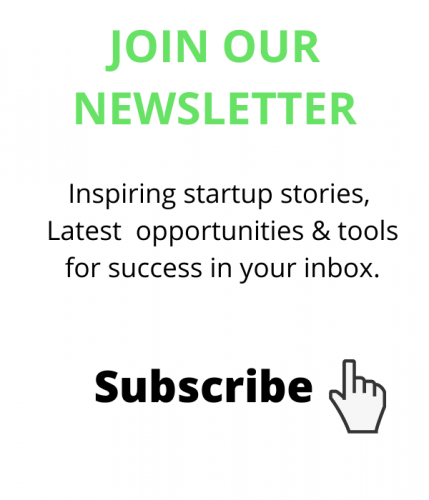 Yes, the App provider – I.e., Uber or Bolt will take some from your daily earnings but it's usually about 20% or less. You also would have to pay your driver with some percentages. For car owners who drive the vehicle themselves for ride-hailing, it's a lot more profitable.
Become an online tutor/Home tutor
If you are professional in any subjects or skill and you could effectively impact learners, why not consider teaching online. A friend of mine used to be a French teacher in a private secondary school earning N45k.
Because her salary was small, she started looking online for platforms where she could find students who want to learn French so she could start home teaching to augment her teaching job.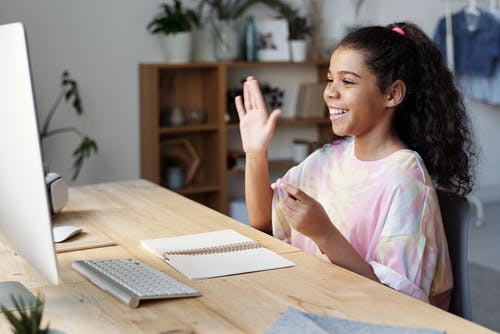 Today, she has resigned from her teaching job and she now teaches French online to about 7 kids earning over N250k monthly. She is very happy to have lots of time for herself and her family and also excited to earn more. This could be you, right?
Sell Websites on Flippa
Website Flipping is one of the top ways of making money from blogging, and many pro internet marketers are using this technique to make huge money.
The basic idea of Website flipping is to create a well establish site and sell it for huge profits. Though Website flipping is not for everyone once you become a pro in buying and selling websites, you will be making huge money.
If you are interested in website flipping as an online business that you can make money from, you can learn more about it here.
Launch and Grow A Start-Up
If there is anything you should take home from this blog post, it's the fact that one of the best routes to a successful life in Africa and Nigeria today for a young person is to have a startup. First of all, there is a difference a startup and a small business.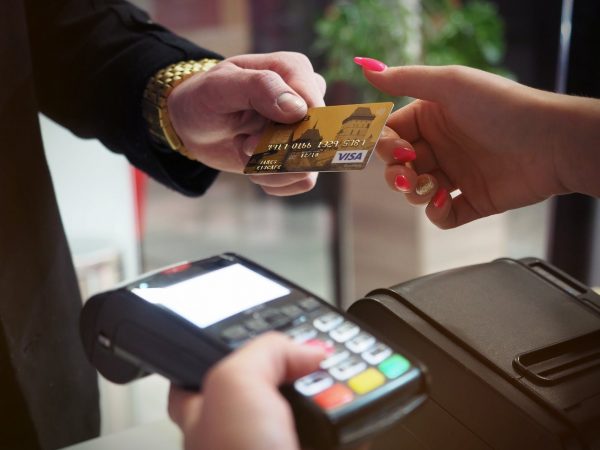 Identify a pain point or problem that people experience in your environment and create a solution, preferably, tech solutions. If your solution is good enough and users are willing to pay for it, then you are in for a life of success.
Lots of agencies and foreign governments are interested in financing startups that solve Africa's problems these days, especially problems of hunger, education, health, and finances.
To be a startup founder is not rocket science but you've got to be a bit smart and knowledgeable about what you do. These stories of entrepreneurs in Africa will inspire you to take a leap and start something.
If you are interested in a startup business, learn more here.
Earn daily from video Editing
If you a skilled video editor, did you realize video editing is an online business that pays daily in Nigeria?
Lots of brands in Nigeria have embraced storytelling as a way to engage their audience and get them to buy into their businesses. Video contents are one of the most engaging marketing communication strategies that drive engagements most.
In other words, thousands of brands are looking for video editors for their video content. It's time you started getting your own cut of the online business cake.
Best Online businesses in Nigeria in 2021- Become a Website Developer
If you don't have the development skills, then your first step is to learn how to code. Once you have the skills, it's time to start finding work.
Create a profile on sites like Upwork and Freelancer, and start pitching jobs to get paid. To increase your chances of success it can be helpful to create a niche for yourself, and craft your profile and portfolio accordingly.
For example, maybe you want to build websites for real estate agents and property management companies. Or, you'd like to specialize in creating eCommerce websites that use WooCommerce and WordPress.
First, make sure there's a need for your skills, maybe there are a lot of jobs posted for your specific skillset. Then, craft your niche web development business and start pitching relevant jobs.
Other best  online businesses in Nigeria in 2021 are:
Offer your SEO services
Offer Your SEO Services
Knowing how to rank websites is a very profitable skill and a good online business that pays daily. As long as people continue to use the search engines, then there will be a need for people that know the ins-and-outs of SEO.
Once you understand what it takes to rank a website it's time to put your skills to the test. It helps to create a website where you can test your new SEO knowledge, but it's not a necessity.
In fact, you can start getting clients right away. The first approach involves using the already mentioned freelance sites like Upwork and Freelancer.com.
Or, you can also pitch your services to local businesses who are looking to rank in the search engines on LinkedIn, Instagram, etc.
Graphic design
This is another skill-based online business that is very lucrative in Nigeria in 2021. If you have the skill or you are just learning to design, you can start earing daily by reaching out to as many business owners you know a possible.
Approach business owners on LinkedIn and other social and professional media platforms and let them know that you can offer them amazing services at a very reasonable price. Also, make sure you sharpen your skill and continue to hone your skills daily.
This is one of the best online business in Nigeria in 2021.
Become a freelance writer
If you really love writing, then making money as a writer can be a great online business for you. Even with no experience, you can start making money as a writer pretty quickly.
The first step is establishing your niche and deciding on the type of writing you'll take on, for example:
Will you create in-depth blog posts for SaaS sites?
How about website copy for real estate agents?
Or sales emails for health and fitness websites?
There's a near-endless supply of content that needs writing. Your big decision is to settle down on what kind of writer you want to be?
Once you've discovered your niche it's time to create some samples and start pitching clients. The fastest approach is using freelancing platforms to find relevant clients. However, you can also create a few samples, upload them to websites like Medium, or LinkedIn.
Sell Stock photos
If you love to take pictures or recording footage, then you can make money off this passion.
There are tons of sites that allow you to upload your stock photos and footage. These sites have huge user bases, and when someone licenses your photo, you get paid.
Some of the biggest stock photography websites include Shutterstock and iStockPhoto
Become a virtual assistant
If you're great at planning and organization, then becoming a virtual assistant could work for you. A virtual assistant is responsible for a wide range of tasks. For example, you could do general bookkeeping, data entry, email management, research, and a lot more.
Becoming a virtual assistant can be a great way to not only grow your income but exchange contact with important people as well. Not only that, but the market and need for VAs is only growing.
This is another good online business in Nigeria  2021 for anyone who wants to make money online.
A lot of small business owners are turning to virtual assistants, instead of hiring a full-time staff member. You can find virtual assistant gigs on sites like Fiverr or Upwork.
Closing Thoughts
By now you understand that there are lots of online best businesses that pay daily in Nigeria in 2021. Whether you just want to earn an extra couple hundred bucks a month or start a new career, everything depends on you. However, most of these online business ideas require some form or skill. Do you see why you need to acquire some digital skills in today's world?
Don't let the list above overwhelm you, but instead ask yourself what you would enjoy doing? Take your current skills and experience into consideration and see how you can apply them to one or two of the opportunities I listed above.
Remember, just like any way of earning money, it might not happen right away. But, with persistence and dedication, as I said at the beginning of this post, you will get there.
If you enjoyed this post and gained a thing or two kindly say hello and tell me what you have learned in the comment session. Cheers!