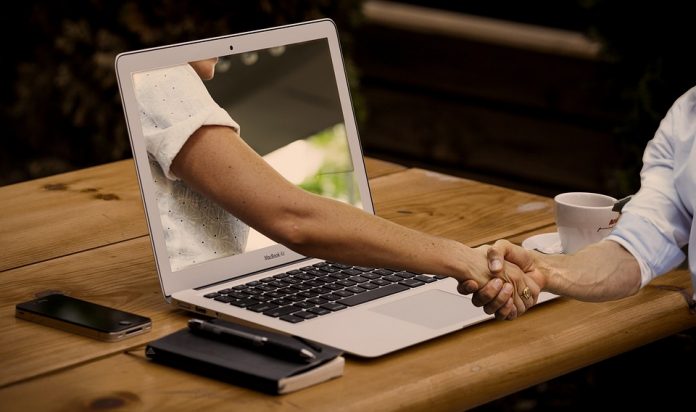 How to make money online in Nigeria 2020
Hey guys,
Have you been asking: 'How can I make money online in Nigeria in 2020?'. If so, I've got great news for you.
To tell you the truth, there are amazing opportunities to make money on the internet in Nigeria without scamming anyone or robbing Peter to pay Paul.
In this post, I' am going to expose you to some real legitimate hustles – ways you can earn online that you can be proud of any time, any day in Nigeria or beyond.
I will also share some 75 amazing and profitable products you can sell online in Nigeria right now. Those products are some of the very fast-moving products anyone can sell online.
As it is with any other human endeavour, a great measure of hard work, focus, persistence and knowledge are needed if you will thrive in any of the online businesses I will be listing here.
If you are not looking at the online space, here are some 53 businesses you can start in Nigeria in 2020 with little capital.
For one thing, Nigeria is a very competitive terrain. According to a recent report, there are over 200 million people living in Nigeria of which the majority of the population are youths aged 18-35.
This huge youth population coupled with an unprecedented unemployment rate in Nigeria has left many young Nigerians to look elsewhere to earn ends means – the internet.
Not all internet businesses are legal or legitimate and unfortunately, a lot of youths have fallen prey.
In this post, I will be sharing some of the most legit and profitable online businesses you can start here in 2020.
Leggo!
31 Ways to Make Money Online In Nigeria 2020
Get Paid From Online Surveys
Start A Successful Podcast
Sell Art And Crafts On Etsy
Make Money With Fiverr
Create An Online Store With Drop Shipping
Launch And Grow A Start-Up
Start A Niche Blog For Affiliate Marketing
Video Editing
Publish E-books
Design websites
Sell Ads space and sponsored posts
Ecommerce website
Membership website
Start a podcast
Write for websites
Make money through AdSense
Rent out your car with Uber
Start a product review blog
Graphic design
Sell a video course on Udemy
Sell photos on Shutterstock
Rent your home on Airbnb
Become a proofreader
Create as sell Apps
Teach Online
Co-working space
Dropshipping
And more
Ways to make money online in 2020
Get Paid From Online Surveys
If you have some free time on your hands, instead of staring at Instagram feeds all day, why not start filling online surveys and start earning some cool bucks.
Online surveys are questionnaires that the target audience can complete over the Internet.
Online surveys are usually created as Web forms where a database can be stored and statistical software can provide analytics.
People are usually incentivised to complete online surveys by winning prices upon the completion of the task.
Companies often use online surveys to have a better insight and understanding of customers' preferences, tastes and opinions.
You can make as much as $1000 (N350,000K) annually just by completing surveys.
To earn up to this amount, you may juggle more than one online survey platform.
There are many scam websites out there. Ensure you work with the best survey platforms for Nigeria. 
Check them out!
Agreed, videos have their own appeal and are a huge means by which contents reach a targeted audience. Podcast has its own advantages too.
You cannot watch videos while driving or working out at the gym, when doing the dishes or when doing some other activities. That's where podcasts come in handy.
With your podcast, you can listen to valuable information when you are engaged in activities that do not require your mental attention.
Podcasts are getting more popular in Nigerians and many Nigerians already their favourite Nigerian podcasts.
If you love to talk and inspire people, why not start your own podcast channel already and start sharing with friends and family?
Well, I know by now you are asking, ''how can I make money with podcasts''? That's thoughtful of you.
There are many ways you can make money from a podcast, similar to other social platforms. These tested ways to make money from podcasting in Nigeria will give you a head start.
is a useful resource if you are thinking of making money online via podcasts.
Sell Art And Crafts On Etsy
If your question is where can I make money online in Nigeria? My answer would be, on Etsy.
Etsy is an online market place where people sell and buy handmade art and crafts and vintage items.
If you love art and crafts or like to make handmade products i.e. fashion items, decoration, etc. then, Etsy is where your money is waiting for you.
Etsy will pay you once buyers purchase items that you list on their platform and only take 5% for themselves. The rest of the money is yours.
You will be paid in dollars. That means you have the potential of making some cool cash if your items are a fast-moving one on the Etsy platform.
Make Money With Fiverr
Similar to Etsy, you can start making money online right now on Fiverr if you have marketable digital skills.
By marketable, I mean sought after digital skills such as graphic design, Infographics, content writing, WordPress designers, programmers, keyword research, video animators, etc
If you have any of these skills, you can start earning in dollars from people looking for skills that you have.
5. Create An Online Store With Drop Shipping
Do you that you can now have an online store without actually having one?
Dropshipping is the new way people make money online without spending a dime!
Dropshipping simply put, is a business model where instead of purchasing a large amount of inventory (goods or products), you simply partner with a drop shipping supplier (manufacturer) and list their merchandise for sale online i.e. websites, Instagram or Facebook.
Once you receive an order you forward it to the supplier for fulfilment (supply to a customer), the supplier will ship (or transport) the product directly from their warehouse to your customer, and charge you only for the price of the shipped item.
You send your drop shipper the orders that come in, paying the wholesale price for each order.
Whatever prize you sold for the customers will be deducted from the wholesale prize and that's your profit.
Assuming a customer orders a tuxedo suit that you sell at N50,000 and the wholesale price from the drop shipper is N28,000, your profit is N22,000. The merchant will charge you shipping fees though which is just a token compared to what you'll make.
6. Launch And Grow A Start-Up
If you have the mental capacity, passion and knowledge, you can launch a start-up and grow it to the point where it starts making money for you. You may want to start any of these profitable businesses to start in Nigeria with little capital.
It's important to note that most successful start-ups are not driven by profit; they are driven by the passion to solve an important problem.
Running a successful start-up is no get-rich-fast scheme. It requires a whole lot of hard work and tenacity.
If you have a start-up idea, you will need to develop these 13 skills will to succeed as an entrepreneur. 
These top business blogs in Nigeria are good sources of insights on business and start-up growth.
7. Start A Niche Blog For Affiliate Marketing
The money is not just in blogging, it's in niche blogging. A niche blog is a blog that focuses on a particular market segment or audience.
It could be a new mom blog, a black girl's boss ladies blog or a fashion blog for men who want to remain boys. Basically, you can choose any niche provided you are knowledgeable or passionate about it.
It is easier for you to attract advertisers with a niche blog.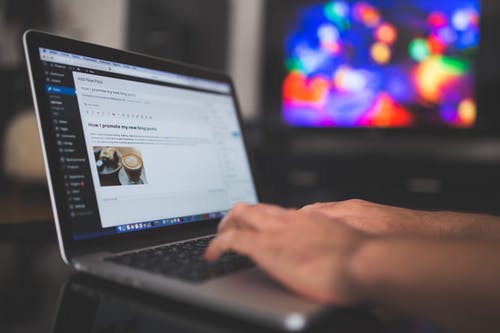 Advertisers know that you have a defined audience and if their potential customers are in the demography you target, they would want to do business with you.
The biggest icing on the cake is that with a niche blog, you can easily start affiliate marketing and start making money by advertising affiliate products and services.
8. Start a YouTube Channel
Another way to make money online in Nigeria is through running a successful YouTube channel.
What do you have to do? Choose a topic you are interested in or passionate about or both.
Start creating captivating videos on those topics. Your videos must be clean and neat so as to attract the viewers. No one wants to waste their data watching a lifeless soul on their YouTube, so make it really very exciting.
To start with, tell your friends and family to subscribe to your channel so you can start having views.
Okay, it's that easy, I agree. So, I have gone the extra mile to research how you can really build subscribers fast on YouTube and start getting paid.
After creating 'out of this world!' videos, start announcing!  Yes, announce your new videos to your social media to connect and start getting viewers and subscribers gradually.
Once you have followed through this process, repeat it until you start making money online through YouTube. Now, looking forward to seeing your YouTube channel at the top.
9. Video Editing
It's no longer news that videos are more consumed than other kinds of contents. This trend will continue even in 2020 and beyond.
Celebrities, for instance, need the services of video editors to perfect their video before they post them.
You can make side hustle money from video editing skill this time than ever if you have the skill.
We live in a world where you can quickly reach target persons with your message by just tagging them or sending a DM.
10. Become A Social Media Influencer
Social media influencing is now a career path that many young people are embracing. Apart from the part that it could be fun and not too stressful (if you are doing what you love), it is quite lucrative.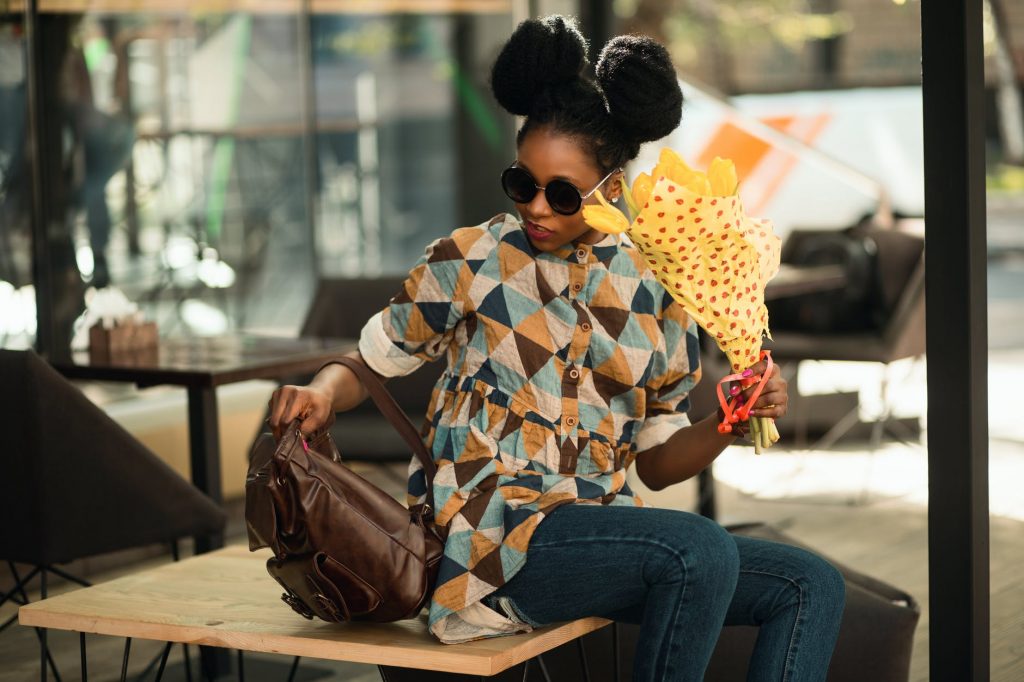 There is money to be made from becoming an influencer in Nigeria.
Income sources range from sponsored posts, direct product adverts, brand ambassadorship etc.
What does becoming a social media influencer entail? How can you become one? I explained it all in this post on how to become a social media influencer in Nigeria.
Write E-books
If you have sufficient knowledge about anything at all and you feel there are people who will be willing to learn the same, you could cook up your knowledge in the form of a book – an E-book.
Writing and publishing an e-book is one way a lot of people are making money without spending online in Nigeria without spending so much on cost.
Choosing a marketable topic and compelling content is something that you will have to get right if you want your e-book to fly and become a best-seller.
You would need to have a number of social media connects that you could bank on to buy your e-book or at least help you tell others about it using their various platforms.
You could also spread your e-book across web platforms where book lovers read for a token subscription.
If you cannot write to save your life, you could always contract your e-book out to freelance writers.
13. Design Websites
This one is a no brainer. We all know that those web designers are some of the most sought after professionals about this time.
I mean what company or business does not have or want to build a website for their business?
If you have this skill, you can make a lot of money from helping brands build their websites.
I would easily advise any young person who is looking for an online business to go learn this skill.
14. Sell Products Online Across Lots Of Platforms
If you sell products, one way to make money online this year is to have your goods sold across all online platforms.
Jumia and Konga are the leading e-commerce websites in Nigeria, do you have your products in their warehouse and on their websites? Why not?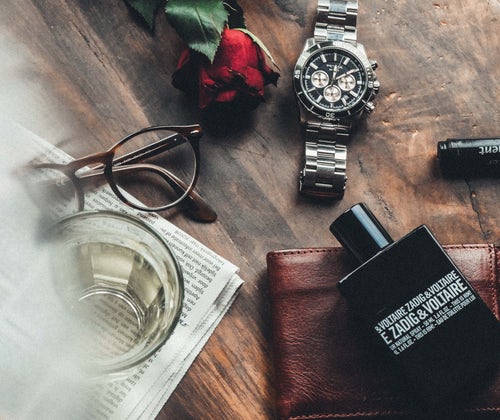 Other platforms are also available. You could also use social media, especially Instagram to display your products to a wide range of targeted audience. If you want to sell your products online, here are the fastest-selling products online in Nigeria
15. Sell Ad Space and Sponsored Posts
If you have an already existing blog, a good way to start earning from online is to start selling Ad space and sponsored contents on your blog space.
Bloggers who earn most in Nigeria mostly make their money through selling Ad spaces and sponsored posts.
This is no easy feat however as there are hundreds of bloggers out looking to sell Ad space and sponsored posts.
To gain advertisers, do your homework first. Niche blogs work better so that brands find it easy to identify if their audience is on your blog.
Content is still king, your content must speak for itself. Your blog must also be relatively popular to convince advertisers.
Once you get the above-mentioned right, Start sending proposals out to small and medium companies first.
Here is a sample of a proposal for Advert I sent out some time ago you may want to follow this pattern:
Hello, Esteemed Shoe Maker
Hope you are doing well.
You guys are doing an amazing job at The Foot Academy (TFA) and we find it really commendable especially as you are impacting the lives of Nigerian youths. Thumbs up!
My name is Bukki and I am the team lead at Idealane Africa
I thought to introduce our web platform, https://ideaslane.com/ to you so that you could see another opportunity to spread your message to youths who are interested in learning shoemaking and becoming financially independent.
Ideaslane.com is a media platform that provides resources, information and opportunities for students and young Nigerians who want to think, grow and fulfil their potentials. We are also committed to telling their inspiring success stories.
We have monthly unique visitors of over 55,000 young Nigerians between the ages of 15 – 35.
We believe you can reach your target audience through our platform. And the best part of the deal is that our advert rates are unbelievably affordable!
Please find attached our advert rates and contact information.
Thanks.
Do not start with a company that is big already. You may not even get a response from them at the very least and could be discouraging.
Ecommerce Website
Ecommerce is a very competitive and highly capital intensive industry. But the truth is, e-commerce is being embraced by more online users in Nigeria by the day.
So the future is bright for e-commerce in Nigeria. You could jump into this internet penetration rate and make some cool cash off e-commerce.
16. Membership Site
If you are an expert in your industry in Nigeria, (whatever your industry is) you could start a membership site.
A membership website is a site that offers 'specific information' to an audience usually for a fee which is paid monthly.
With your membership site, you can continue to generate monthly income even while you are sleeping. A lot of hard work is required to be successful with the type of website.
Start A Successful Podcast
You have a passion for inspiring people or you really love to talk? Why not start a podcast and start making money from it online?
A podcast is just like an online radio where you have a particular focus that you address. It could be anything from celebrity interviews to book reviews, inspirational talks, etc.
A podcast is not as common in Nigeria as it is in the US and some other countries yet but trust me, podcasts are going to get really big here in Nigeria soon.
The earlier you started a podcast the better your chances of gaining listeners and of course attracting advertisers.
Write for website
Companies and bloggers are always looking for professionals to write for their websites and blogs in exchange for some money.
If you love to write, why not start taking advantage of this demand.
You do not have to be the best writer in the world to start offering writing services. With a burning passion for writing, you can always learn on the job.
Also, there are lots of tools available these days to make writing easy. Grammarly, for example, is one tool I find very useful when it comes to writing error-free articles.
You could consult Google for a list of tools that can help you write better.
Blogging AdSense Advert Niche
A huge number of bloggers in Nigeria target Google AdSense as their top revenue source for their websites and blogs.
In fact, some bloggers are in the business of blogging just to make money from the most talked about Google AdSense platform.
The blatant truth is that Google AdSense is a cool way of making money with your blog but it's very difficult to make good money from Google AdSense if you don't have crazy traffic to your website.
In fact, to get approved by Google AdSense is often very challenging for a lot of people. If you follow these guidelines, you will get Google approval to place ads on your platform
Once you get the approval, the next thing how to get your $100 threshold for the first time. Well, for this, if your blog already drives enough traffic – at least 1000 daily – you should be able to make your $100 in a month.
The amounts you can make from Google AdSense monthly henceforth should continue to
Rent Out Your Car With Uber
Yeah. I categorise this as one of the online businesses to do in 2020 because of the mode of operating this business – which is through the internet.
If you have a car that is Uber-fit, you could be making some money to foot some of your plenty bills.
Uber car owners get money weekly from Uber drivers who use the car. You could make anything from 25-50k weekly or more if you have a modest and hardworking driver.
Now, that's about 200k monthly additional money.
Start A Product Review Blog And Get Paid To Review Gadgets
So I talked about blogging earlier as one of the online businesses that pay here. I also mentioned some ways to make money blogging.
Apart from making money from Google AdSense, you could also make money by setting up a review blog.
Depending on the type of products you review on your blog i.e. mobile phones, natural hair and body products, makeup brands etc., you could make money from brands that pay you to review their products.
Graphic Design
Graphic artists are some of the most sought after professionals these days.
Large companies and small to medium businesses alike need the services of graphic designers.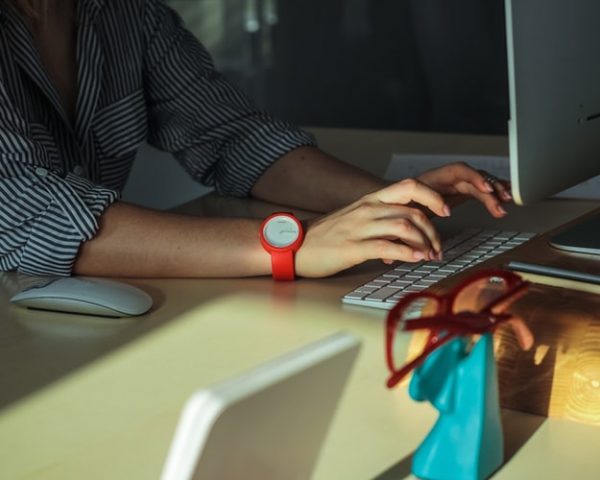 You may want to learn graphic design so you too could earn some cool cash designing stuff for brands.
Sell A Video Course on Udemy
Udemy is the world's largest online learning platform. Millions of online learners visit Udemy to buy online courses in content like PowerPoint slides, PDF documents, and YouTube videos
If you have any skills or knowledge that you feel people will want to learn, you could teach such skills in a series of videos and sell on Udemy or other online learning platforms like it.
When people buy your courses, you get loads of $dollars in turn.
This resource from the learning revolution will help you learn the basic knowledge about the Platforms to Create and Sell Online Courses.
You can also see: How to Create an Online Course a Step-by-Step Guide.
10 Steps To Creating A Wildly Successful Online Course
Sell Photos on Shutterstock And istockphoto
Do you love taking photos? You could earn money online here in Nigeria from selling your beautiful pictures to photo platforms like Shutterstock and iStockphoto?
I have personally observed that there is an inadequate supply of Nigerian photos on top online photo platforms where one can download good quality pictures.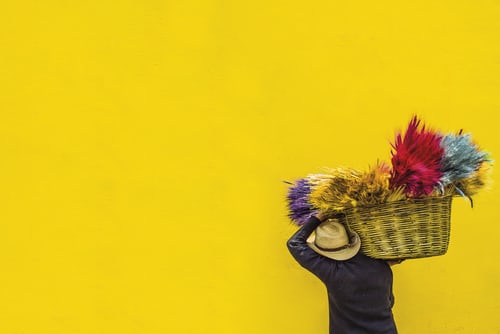 Any photographer who can find a way of filling this gap is ready to make money in this line of online business.
Rent Your Home on Airbnb
If you have a well-build serviced apartment that you can rent out, you could start making your money from renting it to travellers looking to enjoy a 'home' experience outside of the home.
All you have to do is list your serviced property on apartment booking platforms like Airbnb.
Once someone books your apartment from their platform, you get paid based on the amount you charge on the space.
Serviced apartments are more expensive than hotels and lots of Nigerians are capitalizing on the profitability earn from this online business.
Become a proofread
Most writers find it difficult to proofread their works by themselves.
They may write thousands of words in a few hours, but when it comes to proofreading, it becomes quite a task.
Many writers will rather hire a proofreader who will edit their works for them.
If you like to read a lot, you may be able to do render this service for writers and make your cool cash while enjoying what you do at the same time.
Create An App
The year 2020 will see the entrance of more Apps into the App market. You may want to create a unique and useful App for a specific audience.
Apps can make you money through in-built adverts and other methods.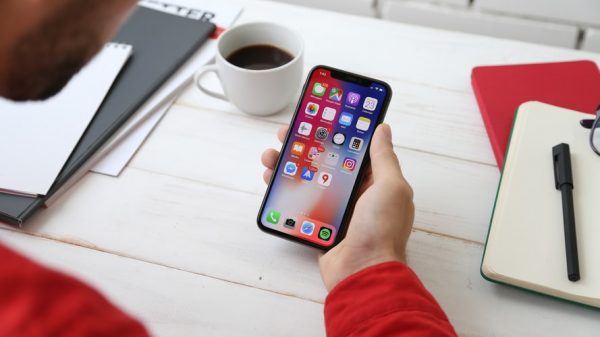 Become A SEO Expert
SEO (Search engine optimization) experts are some of the most sought-after professionals in today's web and digital world.
Businesses' and bloggers want their websites to rank for their various keywords; top search engines, and attract users to click so as to take intended action which will lead to sales or advert click.
Most companies, small businesses and bloggers alike employ SEO experts to handle this very crucial part of their digital presence.
If you have SEO expertise, you can offer to render your services to bloggers and small businesses who want their websites to attract more traffic.
You can earn a good salary from rendering SEO services to businesses.
Online Education
Online universities are here to stay. With the current trend in online learning, other forms of education will be transferred through the web.
This is a trend that will disrupt the education sector if you have a business-oriented person; this is an opportunity to tap into. It promises to be big in the future.
Use Your Office For Co-Working Space
Co-working spaces are becoming the ideal working spaces for a lot of soloprenuers and entrepreneurs in Nigeria.
It's a great idea for start-ups, and even more, established companies who want to explore other environments.
For most people who opt for co-working, it's not just about saving money; it's a good way to network and meet other people exploring the same opportunities from other industries.
If you have a serene, neat and presentable office space with internet facility, you could make it available for other entrepreneurs to co-work there at a token monthly or daily charges fee.
You can list your co-working space with online platforms where you can reach people looking for such.
That's about our list of how you can make money online in Nigeria in 2020.
Now, back to the 75 products that online shoppers are buying most online in Nigeria.
Car Accessories. …
Baby Items/Children. …
Household items. …
Personal Care products. …
Clothing. Clothing is another good one. …
Food and Groceries. Raw food. … see a full list of fast-moving products that you can sell online and make your money quick. Feel free to check them out and make 2020 your money year. And all the best to you.
Do you know how a person living in Nigeria can make money online in Nigeria other than these ways I have talked about, feel free to share in the comment session?
This post can be a good gift to someone right now, why not share with others?
Get to see our inspiring contents on Instagram