35 Fastest Moving businesses in Nigeria in 2024
Looking for the fastest moving businesses in Nigeria in 2024?
You've clicked the right search result.
I've got some amazing business ideas researched for you that I'll be willing to share.
In this blog post, I'll list the fastest-moving and most profitable businesses in Nigeria that most you can start with little or reasonable capital.
Make sure you avoid these common reasons why businesses fail in Nigeria.
Are you ready?
Let's go.
Fastest-moving businesses in Nigeria
Foodstuff business
Foodstuff business is the first on my list of the fastest-moving businesses in Nigeria today.
Food is an important need of humans everywhere in the world, especially in Nigeria where there is economic hardship.
In 2024, you can still start a food business and make good profits, no matter your competition.
How to profit from food stuff business
Sell the most sought-after food items such as rice, beans, semovita, yam, gaari, etc.
Make sure your preferred location is highly populated
Maintain a competitive price and practice a 'pay go policy', no depts!
Secondhand Clothing Boutique (Thrift Store)
A secondhand clothing boutique focuses on offering gently used clothing and accessories at affordable prices. The thrift store should be clean, well-organized, and aesthetically pleasing to attract customers.
Knowledgeable staff can assist customers in finding stylish and unique pieces. Consider implementing a strong online presence through social media or e-commerce platforms to reach a wider audience.
Pure water/sachet water business
If food is an important human need, so is water. In many homes in Nigeria, getting potable water is a challenge.
See Also: Businesses to start with 100k in Nigeria
They resort to sachet water, table water or water dispensers. Here is a good business opportunity you can tap in.
How this business works
Get a location around a residential area that is well commuted
Get a good and trusted source of supply or better still, if you have the capital, start your own water factory
Do not buy too large quantity until you figure the market demand
Bread production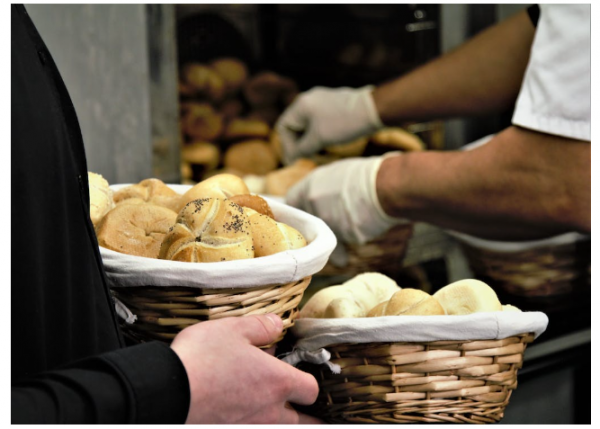 You can start a mini bakery with N500k here in Nigeria. The business is not only one of the fastest-moving business in Nigeria but also highly profitable.
How to start a profitable mini bakery
If you have a neat and clean space, you can convert it to a mini bakery
Start with items that are of the highest demand in your area in terms of size of bread and price
See Also: Businesses to start with 200k in Nigeria
Remain consistent and grow slowly but steadily.
35 Fastest Moving businesses in Nigeria in 2024
Pharmaceutical business
You'll agree with me that everyone loves to stay healthy and active. From time to time, people need medications to achieve this.
That's why I'll recommend the pharmaceutical business as one of the fastest-moving businesses in Nigeria in 2024.
See Also: Businesses to start with little capital in Nigeria
How can I start a pharmaceutical business with small money?
There are many levels of this business. There are the manufacturing and distribution levels each of them requires a lot of capital to start.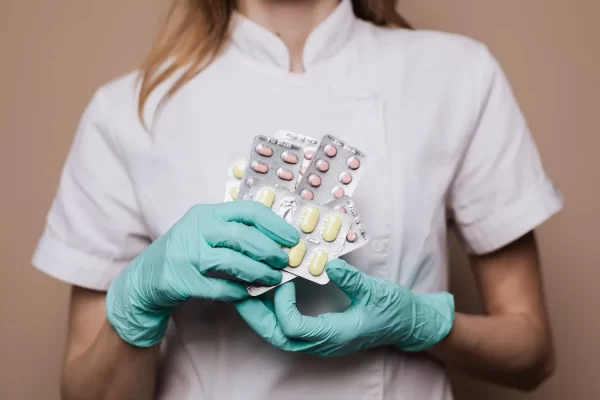 You can play in the retail supply chain by supplying in bulk to pharmaceutical stores or medicine stores around you
Start with word-of-mouth marketing to those stores
Start with items that are most in demand such as painkillers, anti-malaria, antibiotics, etc.
Delivery services
Millions of businesses in Nigeria today now deliver customer goods to their doorsteps at a cost.
This trend has opened up a new business opportunity, the delivery services business.
I can tell you for free that is one of the fastest-moving business in Nigeria in 2024.
Tips for starting a delivery business in Nigeria
You can start this business by buying a fairly used Bajaj motorcycle which may cost between N200K-300K.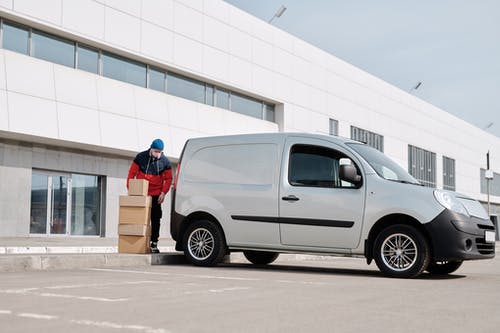 Target small businesses within your location and gradually expand
Use social media to target small businesses
Maintain competitive pricing that is profitable for you
Cement sales
This is another business that moves fast in Nigeria, especially in newly developing areas.
Tips for starting a cement business
Open a shop in a newly developing area preferably
Learn then strategies for success in the business
Get a very reliable supplier for a good cement brand
Poultry farming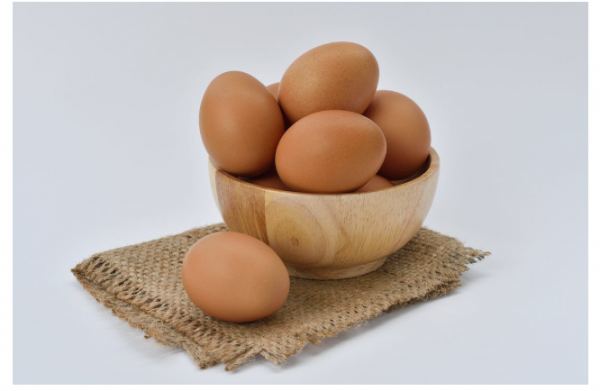 If you are a fan of agriculture and you are looking for a good business that is fast-moving in Nigeria in 2024, then this may be a good pick for you.
Poultry items are some of the most sought-after farm produce today.
Tips for growing a poultry framing
Start with a small farming area to test-run
Work with good veterinary doctors to reduce mortality rates for your animals
Sell end products such as eggs as additional income sources
Used phone sales
Nothing sells faster than used phones in Nigeria, especially used iPhones. Next to food, people prioritize having a mobile phone device.
The used iPhone market in Nigeria is a multi-billion naira market and it keeps growing.
This is the business opportunity anyone looking to start a business should pay attention to.
Auto Spare Parts Shop
Running an auto spare parts shop involves stocking a wide variety of vehicle components, including engine parts, electrical components, body parts, and accessories.
It's crucial to have a well-organized layout that allows customers to easily find what they need.
Knowledgeable staff who understand different car makes and models are essential for providing accurate advice and ensuring customers get the right parts.
Building strong relationships with reliable suppliers or wholesalers is key to maintaining a steady inventory.
Ride-hailing business
Ride-hailing is the practice of arranging for a trip or travel in a private vehicle driven by its owner for a fee, by means of a website or app.
As you may have noticed, this business is one of the fastest-moving businesses in Nigeria today.
Tips for starting a ride-hailing business
There are many aspects to the ride-hailing business, i.e., registering your own car with ride-hailing companies and getting a driver to work for you.
Or driving for a ride-hailing company,
If you have huge capital and start-up know-how, you can start your own unique startup around ride-hailing.
Sales of baby items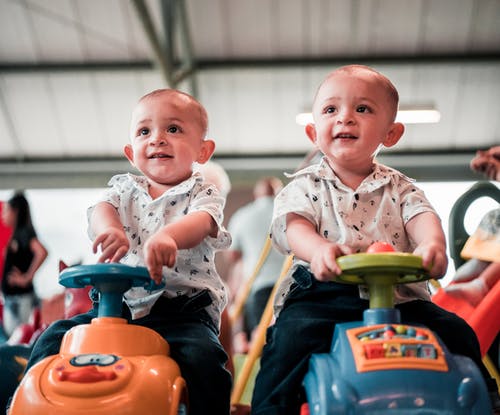 According to Countrymeters, Nigeria gives birth to an average of 23,697 children every day. That's apart from the many other unreported birth cases.
Anyone in a line of business that serves children is more likely to make it big here in Nigeria than anywhere else in the world.
What are the best-selling baby items that I can sell? Here:
Diaper creams and ointment, car seat accessories & Car seat toys, playards
Bottles Plates spoons, sterilizers and warmer,
Bath soaps, body creams, sponges, towels, and swaddles.
Pacifier and humidifier, etc.
Fastest-Moving businesses in Nigeria in 2024
Okrika business
Also known as "bend down select", this is one of my favourites in this list.
This is because there is a huge demand for fairly-used items now in Nigeria because of the economic hardship people are experiencing.
From clothes to shoes, kitchen utensils, electronics, etc., fairly used business is a good business right now.
Interestingly, the business also gives high returns.
Hospitality business
This business option is obviously for those who have a reasonable amount of money to start a business in Nigeria.
But it's one of the businesses where you can make money fast having made the right investment.
Pro tips for hospitality business
Choose the location of your hotel wisely to attract your target customers
Put in a highly effective maintenance culture to remain in business for the longest time
Hire the best people to work with you at all time
POS business
You must have noticed that everywhere you go these days, you'll come across signage signifying that POS is available.
That tells you how lucrative the POS business has been.
Despite the growing number of POS terminals available and shops, there is still an opportunity for anyone who wants to start this business.
What do I need to start a POS business?
Get a small space where you can display your small kiosk
Register with a good POS company that has a good network service that can be trusted
Provide your credentials and pay a token (less than 30k or thereabouts) for your terminal
Beware of fraudsters looking to steal from POS businesses.
Frozen food business
There is no way I'll complete this list without mentioning the frozen food business.
This is one business you can never go wrong with because of the demand for it.
What you need to start a frozen food business
Get a freezer, generator, and small space to display frozen foods
Start with the most demanded frozen food items such as chicken, turkey, fish, etc.
Consistency is key
Gym services
If you want to know which business gives high returns in Nigeria, then Gym services business is one of them.
However, it requires a high amount of starting capital to start.
I love this business because of the increasing awareness that Nigerians now have about the need to keep fit and healthy.
Mobile Phone and Accessories Store:
Operating a mobile phone and accessories store demands a diverse range of smartphones, accessories, and technical expertise for repairs, along with a prime location and strong relationships with reputable suppliers or distributors.
Interior décor
I personally have a friend who is into this business. She used to work in oil and gas but resigned as a result of having to take care of her kids.
Now, she has a thriving interior décor business after starting three years ago. She is into wallpaper supplies, décor, etc.
This is a good business idea you can start in Nigeria right now.
Phone accessories business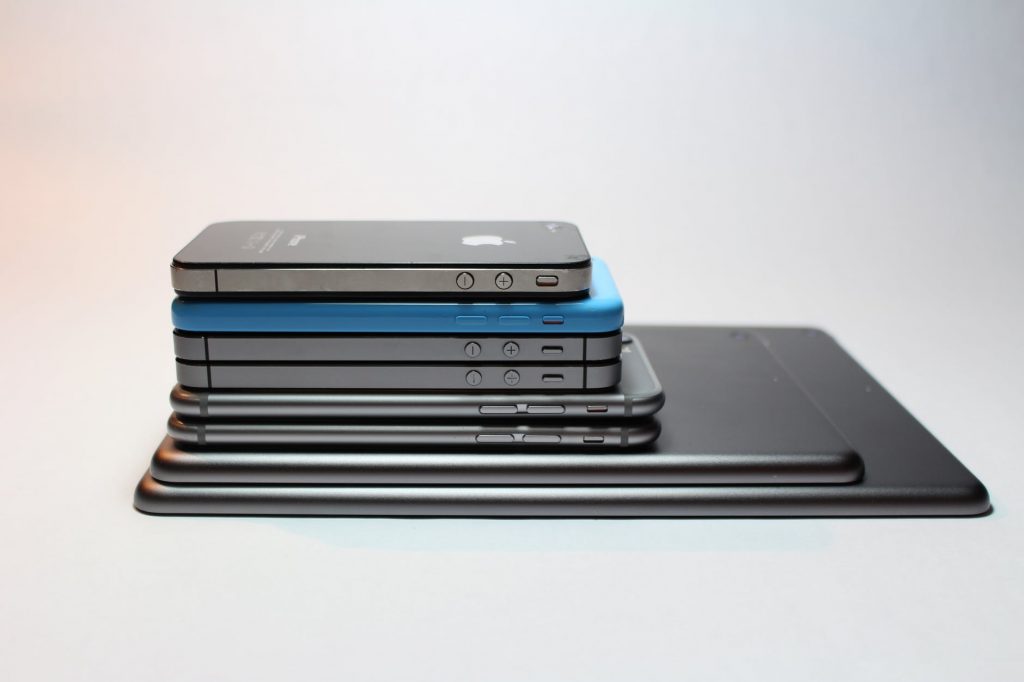 If you have 200k or less, you can start phone accessories business and make good profit from it.
This business requires no technical know-how, simple to start and very profitable too.
How to start a profitable phone accessories business
High density area is best for this business
If you can get a student environment to start the business, that will be excellent
Know what the market is saying in terms of phone accessories that sell the most
Photography videography business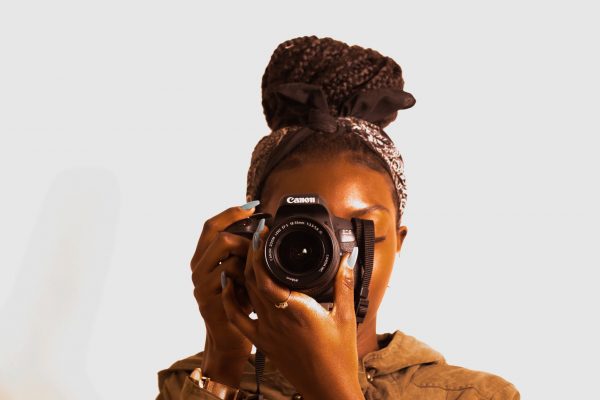 Here is another good business idea that is fast-moving here in Nigeria.
Nigerians love to keep good memories and beautiful events with their family and loved ones.
From wedding ceremonies, birthdays, naming ceremonies, house-warming, child dedication, wedding anniversaries, etc., there are so many needs for photographers and videographers today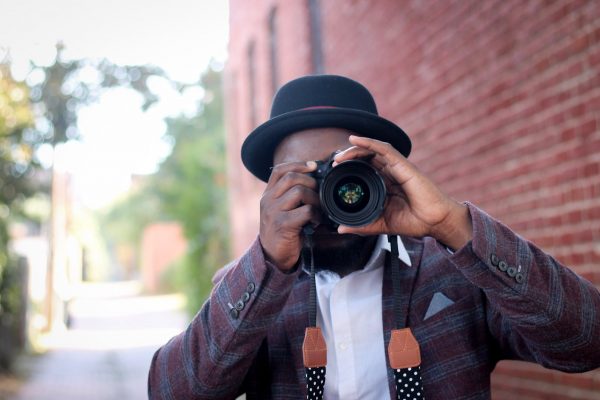 Pro tips for photography and videography business
This business is not a new one, therefore, it is highly competitive.
To succeed, you have to be very creative and innovative
Organic skincare and hair care business
Skin care business is one of the most lucrative businesses to start in Nigeria. It is also one of the fast-growing industries too.
With 100k or less you can kick-start your line of products.
If you know how to produce organic skin care products, you can start a business in that line and join the line of skin care millionaires in Nigeria.
Pro tips for organic skin care business
You can always learn the skills
Leverage word-of-mouth advertisement and social media platforms
Smoked fish business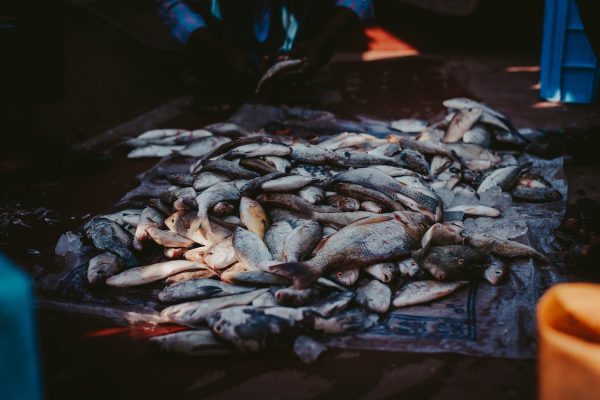 You hate the smell of smoked fish, right? But I bet you don't hate the money you will make selling smoked fish for middle-income earners in Nigeria.
There is an untapped business opportunity here that you can tap into. Nigerians consume millions of smoked fish pieces daily.
You can go into smoked fish retailing and sell to people who live in metropolitan cities and don't have access to quality smoked fish
Pro tips for smoked fish businesses
Packaging is everything
Word-of-mouth and social media will really help get the word out
Start with family and friends
Fastest-Moving businesses in Nigeria in 2024
Car dealership
I really love this business because it's not seasonal. Nigerians buy cars all year round.
However, a reasonable amount of capital is required to start.
The good thing is that car dealerships can be very lucrative once you've established an interesting client base.
Service apartment business
My experience using a service apartment in Abuja is one I can't easily forget. It was a very beautiful house and I felt as though I was on some vacation.
Have you used a service apartment before? If not, I'll advise you to try it the next time to travel out of your base. It's better than a hotel.
Many people now make money renting their houses house as service apartments in Nigeria and you can join the fast-moving train.
Pro tips for service apartment business
If you don't have your own house, no worries.
You can rent an apartment and turn it into a service apartment with the knowledge of your house owner or landlord
Highbrow areas are the best for this business as most clients are choosy when it comes to locations
Oil and gas business/ petrol station
This one is a no-brainer. If you have the fund required, you can rest, assured that oil and gas business is one of the fastest-moving businesses in Nigeria in 2024.
Supermarket business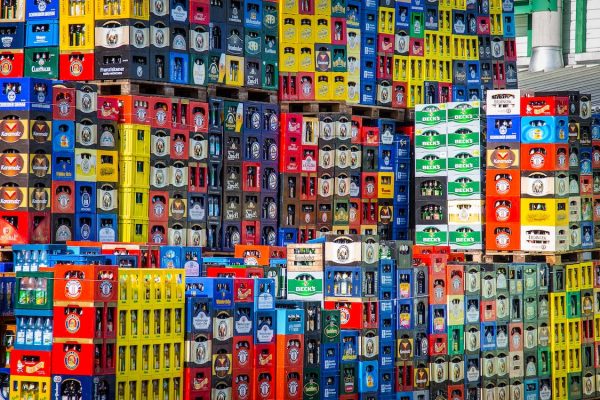 Sounds like you love to visit the supermarket. Now, who doesn't?
Here is one business that is also not seasonal and is always a good business to invest in.
35 Fastest Moving businesses in Nigeria in 2024
Pro tips for supermarket business
Target a good location that is visible to passersby
Consistency is key here, don't joke with it
Maintain high customer service culture and you will thank me later
Catering business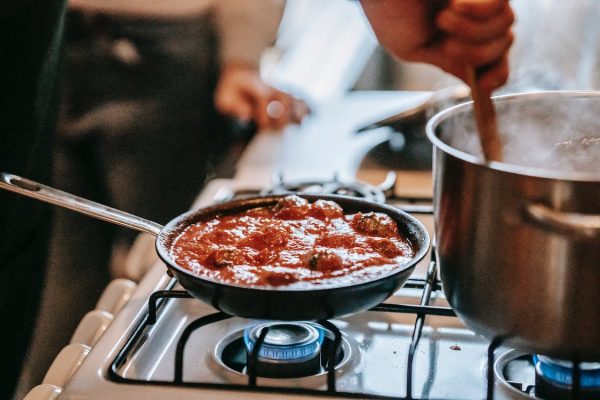 If you are contemplating starting a new business, how about you start a catering business?
If you have or are willing to hone your cooking skills, this is a fast-moving business in Nigeria at all times.
Pro tips for catering business
There are many specialties and aspects to this business
You can delve into international cuisines or local dishes, depending on your strengths and the market demands
Maintain the taste that people love about you, consistence is key.
 Pet Supply Store
Running a pet supply store or grooming salon requires a selection of pet products, grooming equipment, knowledgeable staff, and a clean and safe environment for pets and their owners.
School business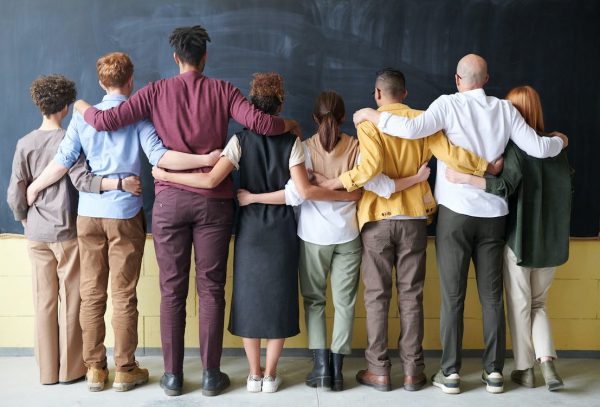 Yet another capital-intensive business idea on this list is school business.
You'll agree with me that education still remains an important thing to many Nigerians despite high poverty rate in here.
If you start a school business small, you have the opportunity of growing it to become big gradually.
Pro tips for school business in Nigeria
Start with what you have and where you are.
Spend some money doing targeted offline and online advert
You may want to list the assistance of a consultant when starting
Restaurant Business
Similar to food stuff business, restaurant business is a fast-moving one in Nigeria.
Depending on the area you want to serve, you may start a modern buka or high-brow restaurant. Again, that depends on your capital.
In any case, this is a good business to start in Nigeria.
Real estate business
Real estate is the in-thing in Nigeria today. Everyone who's got a few million or hundreds of thousands would want to invest in real estate.
You can start a real estate business with or without capital by marketing and selling real estate for agents or real estate businesses and earning commissions.
The often is getting first paying clients.
You don't have to leave your day job to start a real estate business if you don't have millions to invest in it.
Exportation business
There is a massive opportunity to make money exporting items from Nigeria these days.
If you are able to meet the criteria to export a product to the UK or US, you will make a lot of money from it.
Exportation business is one of the fastest-moving businesses in Nigeria in 2024.
Online businesses
There are also many online businesses in Nigeria right now that are well-paying.
Some of them pay daily or evenly after meeting a particular threshold.
If you love to work remotely and online, you can try your hands on these online businesses.
Freelance business
Similar to online businesses, you can also make money by getting gigs on freelance platforms.
If you have skills such as writing, graphics design, SEO content creation, and animation, you can make money from freelance gigs in Nigeria.
Rounding up
There we go about the fastest-moving businesses in Nigeria in 2024.
As always, if there is anything I didn't touch on in this post, feel free to let me know in the comment session.
Also, let me know if there is anything you want me to talk about in the blog or my YouTube channel.
Follow us on Twitter and Instagram. Subscribe to my YouTube channel and don't miss out on our awesome content there.
CHEERS!
Do you want to make money right from your campus and start building a successful life from school?