Two Nigerian agritech startups, Releaf and Foodlocker, along with Kenya's Mhogo Foods have emerged winners at the finals of the $120,000 African Development Bank (AfDB) AgriPitch Competition.
The three (3) winning startups were selected from nine (9) finalists classified under three categories – Early Startups, Mature Startups and Women-Empowered Businesses.
See Also: SA Ed-Tech Startup The Student Hub Raises $2.9m from Naspers Foundry
AgriPitch organisers had received over 2,500 applications and evaluated 605 proposals from 30 African countries. 25 finalists from across 12 countries were eventually shortlisted for the prize. After qualifying for a two-week business development boot camp, the top 9 startups selected pitched their solutions to a panel of judges and investors at a virtual event.
See Also: 6 African Tech startups Secure Backing from Orange Ventures Seed Challenge
Femi Aiki's Foodlocker won the $40,000 prize for mature startups while Ikenna Nzewi's Releaf was awarded $20,000 as the winner of the early startup category. Among the women-empowered businesses, Elizabeth Gikebe's Mhogo Foods received $20,000 in funding.
See Also: New micro financing VC fund for black women in tech launches
Runners-up in the three categories featured Baby Grubz, Lono and Bringo Fresh from Nigeria, Cote d'Ivoire and Uganda respectively. Noel N'guessan's Lono was awarded a $20,000 prize while Oluwaseun Sangoleye of Baby Grubz and David Matsiko's Bringo Fresh received $10,000 each.
Here's what you should know about the winners.
Foodlocker
See Also: Applications Now Open for the Westerwelle Young Founders Programme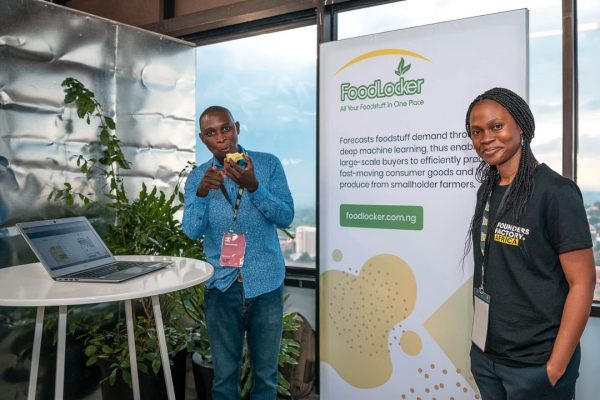 Founded by Femi Aiki in 2017, Foodlocker is an Ibadan-based e-commerce startup which supplies consumers with fresh foods and grocery sourced from local farmers and traders. The startup supports smallholder farmers with technologies for the production of foods such as tomatoes and chicken.
See Also: SA AI-based Fintech Startup FinChatBot Raises $1.6m to Expand Into Other Markets
Foodlocker aggregates fresh agricultural produce from local farmers, pays them fairly and provides an online platform for customers to purchase these products at affordable prices. People can alternatively buy foods and groceries from its offline stores.
Speaking on the $40,000 AfDB funding, Femi said: See Also: 81 BEST PRODUCTS TO SELL ONLINE IN NIGERIA IN 2021
Now we can afford to buy more inputs. We can now afford to bring on board more experts in those value chains who can support smallholder farmers more remotely. That money will support the company to get results.

Femi Aiki, CEO Foodlocker
Using deep machine learning, Foodlocker forecasts the demand for consumer goods and speeds up the sale of farm-fresh foods through its web app.4
See Also: 31 WAYS TO MAKE MONEY ONLINE IN NIGERIA 2021
In 2018, the agritech startup raised $30,000 seed capital from angel investors and won the $11,000 Data Analytics Award at the 2019 Pitch AgriHack Competition. It also secured a $40,000 seed funding from Founders Factory Africa in February this year.
Foodlocker says it realises up to ₦10 million in monthly revenue.
Releaf
See Also: In Search of Self: Tips for Your Self-Discovery Journey
Releaf was founded in 2017 by Isaiah Udotong, Ikenna Nzewi and Uzoma Bailey Ayogu with the goal of using novel hardware to enhance the sale of quality raw agricultural produce and extend the supply chain of local farmers to food factories in Africa.
Starting out in Nigeria's vegetable oil industry, the startup sources directly from smallholder farmers. It also operates logistics using its proprietary hardware to increase the availability of raw agricultural products for processing.
See Also: 61 LUCRATIVE BUSINESSES TO START IN NIGERIA 2021 WITH LITTLE CAPITAL
We are very confident about the work that we are doing to catalyze industrialization in food processing. It is excellent to see the African Development Bank with its High 5s focus – one of them being industrialization – to also be supporting us.
Ikenna Nzewi, Releaf CEO
According to Releaf, it has equipped over 1,000 farmers to provide food factories with more than 7.5 million kg of quality crops in less than 18 months.
See Also: Nigerian Digital Bank Kuda Raises $10m Seed Funding Round
In 2017, the company raised $180,000 after joining Y-Combinator and last year secured $1.3 million in funding from angel investors including Eudaimonia Capital.
Mhogo Foods
Elizabeth Gikebe founded Mhogo Foods in 2017 to provide tech-enabled conversion of cassava products obtained from small-scale farmers. Based in Kenya's capital city Nairobi, Mhogo processes cassava tubers into gluten-free flour, cassava snacks and animal feed.
See Also: 6 African Tech startups Secure Backing from Orange Ventures Seed Challenge
Mhogo secured a $2,500 grant after winning the impact Award at the 2020 GoGettaz Agripreneur competition.
All AgriPitch winners will be invited to the African Youth Agripreneurs Forum (AYAF) online DealRoom, which connects scalable youth-led African businesses with global investors.