Online Businesses in Nigeria That Pay Daily In 2020
Hey guys,
Today, we are looking at some online businesses in Nigeria that pay daily in 2020.
In this post, I will take you through some online business ideas where you could earn daily and how to go about it.
I will also share with you how you can start earning through YouTube in Nigeria (YouTube is one of the ways to get paid daily in 2020 – 2030 in Nigeria, trust me).
So these are some ways to make money daily in Nigeria that we will be discussing:
Paid Survey sites
Sell crafts of Esty
Write for Opera mini
Sell Websites on Flippa
Sell service on Fiverr
Become a YouTuber
Start Podcasting
Online course
Influencer on Instagram
Niche blogging
Amazon affiliate
Become an online tutor
Niche blogging
Ebook publisher
Instagram marketing
Build an App
Sell on Jumia
Sell on Konga
Sell your product online
Video Editing
Web design
Graphic design
Content writer
Sell Stock photos
Tech startups
Dropshipping
Join a Remote Company Part-Time (or Full-Time)
Sells Products on a Shopify Store
And more
Needless to say, it's the dream of every million young Nigerians to earn some additional income from the online space these days.
The reasons are not far-fetched. For one thing, there is an increasing rate of unemployment in the country resulting in financial dependence for a large number of our young population.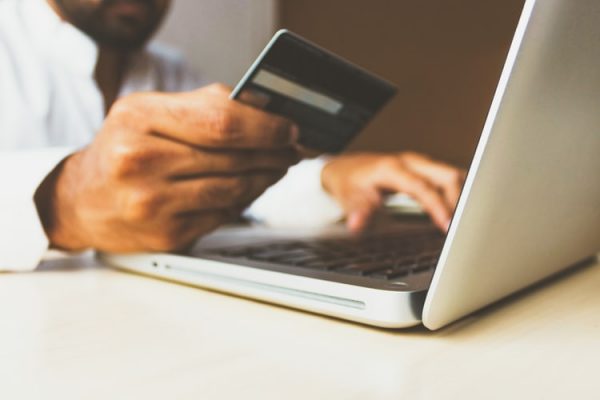 And for those who manage to get one paid employment or the other, there is the challenge of massive underpayment pushing employees to look elsewhere – mostly online – for additional sources of earnings.
Others who do not fall into these categories have other legitimate reasons for wanting to make passive income from the internet.
But those reasons are always attached to the desire to become financially independent and be able to live a decent life.
If you fall into any of these categories or you are a Nigerian student exploring possible means of earning and supporting yourself on campus, or maybe you have plans to become an entrepreneur in the future or you are even one already seeking ways to make more money, here is the place to be, let's start from this post.
You can truly make money doing internet-powered legit online businesses in Nigeria and start making money daily. Yes. You heard me right, you can make money daily in Nigeria.
So, I'll be sharing some of the opportunities for making money daily in Nigeria from the internet.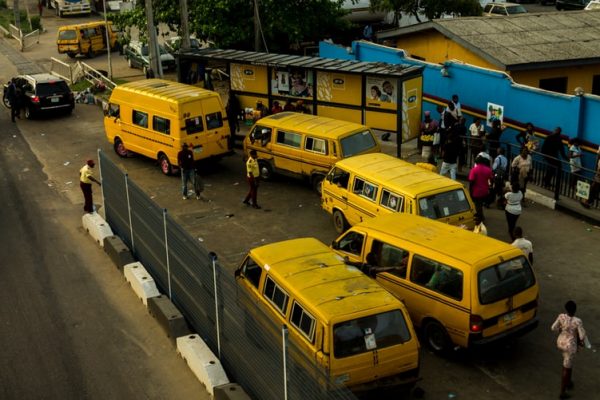 Below, I'll give you a list of legitimate internet-enabled businesses in Nigeria in 2020. These online jobs are those that pay daily here in Nigeria.
So pay more than usual attention and follow the necessary steps that will be discussed to start earning daily.
Before I go into the list proper, let me remind you of an inspiring quote from one of my favourite and most powerful writers of all time, Tony Robbins.
Tony Robin once said: "There is a powerful driving force inside every human being that, once unleashed, can make any vision, dream or desire a reality." –
So as you launch your internet business soon after reading this post, and these other life-changing resources, I want you to unleash the driving force inside you and make your vision of being financially independent a reality.
Unlike what you would read on any make money online website in Nigeria, let me categorically tell you that success is a principled process.
You have to follow the process and be principled consistently before you can attain any semblance of success with your online business.
Unlike what you will come across elsewhere, making money online is not some quick fix; yes, you could be getting paid every day and at the same time, you need to put in a lot of work for a considerable period of time before it could yield any tangible income for you.
Without further ado, let's see some of the ways you could earn daily in Nigeria through some of the online business ideas below.
Online Businesses in Nigeria That Pay Daily In 2020
Paid Survey sites
A paid survey is one of the most talked-about ways of making money recently in the world and it's one of our recommended income sources if you are looking to earn by the side in Nigeria.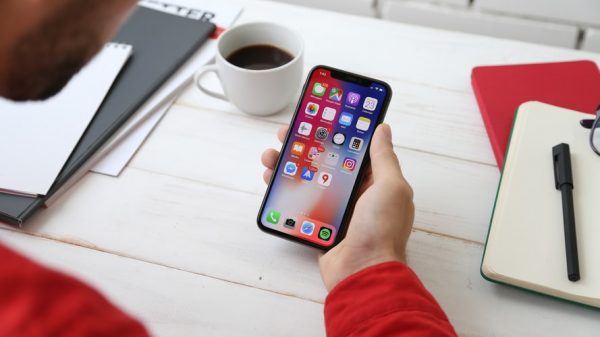 Through this site, you can earn daily in Nigeria.
As the name implies, paid survey sites are online platforms where surveys and researches are carried out for on behalf of different companies using internet users like you and me.
So, basically, this is how it works. You sing up to any of the paid websites, put in your different details (so they know the kind of surveys you can answer) and then proceed to answer those surveys based on your background and other factors.
On your successful completion of surveys, you then get paid. So, voila! This is basically how it works.
But here is where the work is. It takes patience and a high degree of self-discipline to be able to complete those surveys on the platform.
Take away tip: If you want to maximize your daily earning with the paid platform, you may register with more than two paid survey sites.
Now, as to how to make money from paid survey websites and how much they pay Nigerian users, I discuss this extensively in this post about Top 15 Best Paid Survey Websites for Nigerian.
Sell arts and crafts on Esty
Another place where online money is right about now is on Etsy.
Etsy is an online market place where people sell and buy handmade art and crafts and vintage items.
You know how some cultures of the world fall head over heel for handmade things right? Now, match that with our expertise when it comes to arts and craft here in Nigeria.
If you love art and crafts or like to make handmade products like Ankara shoes and bags, beads, fashion items, etc, Etsy is the place to make money.
How it works it this, Etsy will pay you once buyers buy the items that you list on their platform. They will only take 5 % for themselves.
The rest of the money is yours, now, how cool can that?
Write for Opera News Hub
So if writing is what you love to do, you can avail yourself the opportunity of getting paid online with the Opere News Hub platform.
Have you heard about Opera news? Ok, so Opera News is the news website segment of Opay and Oride.
You know those guys can be bullish right? Lol.
Opera News is currently listing writers on their platform who can write and contribute to their array of high-ranking contents online.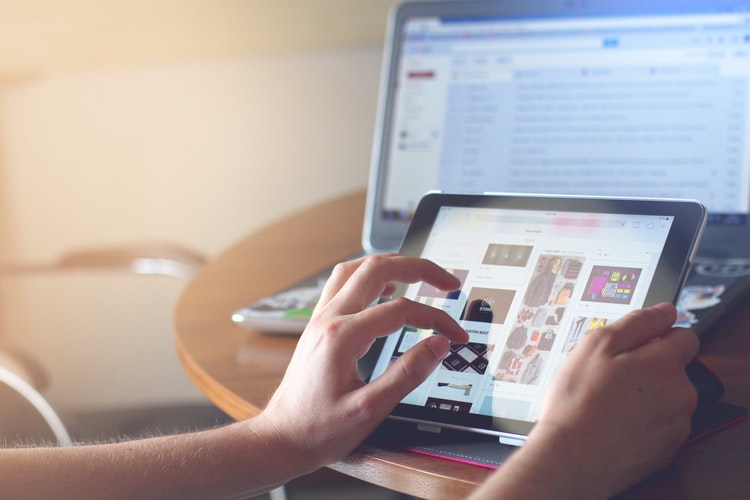 Yes, you can get paid when you sign up on their platform as one of their Opera News Creator.
The platform launched this not too long ago so this is the right time to get in and make some money before Nigerians abuse it. Lol.
The way the Opera News Creator platform works are simple and clear. Once you register, you can begin publishing A.S.A.P. Your revenue is based on the number of views you are able to garner for your published posts.
You can make money daily and earn as much as over N100,000 monthly from this platform.
So, if you are wondering how exactly do you make money through Opera News Hub Creator?
This article on How to Make Money with Opera News answers that and by the time you must have seen the article, you should be on your way to making money through that platform.
Sell website on Fippa
This one is particularly a good one for programmers and those who can design websites. Now, how does it work?
You design a start-up or business website, build it to the point that it is looking good and ready to use by buyers. Then sell it out to people whose businesses or start-ups need those websites.
You can sell your website for as much as $1,000 or more and that rate repeats the process. See this is a good example of how ­$1,000 was made Monthly Selling Startup Websites on Flippa.
Sell services of Fiverr
Another way to make money online without much stress is through Fiverr. Fiverr is one of the largest online platforms where people sell and buy services (mainly online services) such as graphic design, content writing, etc.
This post on making money on Fiverr is a great place to start if you are ready to start making money online this 2020.
6. Become a YouTuber
One good way to make money daily that I will personally recommend is through YouTube. It's no longer news that video contents get more attention, views and popularity than any other form of content.
And this is more so today. If the content was king before now, then video content is the king of kings today (lol). So what that means is that people going the way of YouTube than the traditional blogs.
Some may argue that blogging still pays. Yes, it still does but YouTube is getting more attention and this is the time for anyone who wants to make money online should tap into YouTube because it's just getting started.
In a place like Nigeria, there is still a fertile land for YouTubers to grow now so I'll advise you to start a YouTube channel and cash out before it becomes oversaturated.
I earlier explained in details in a previous post how you can Start Your YouTube channel, grow your subscribers and start earning on YouTube. I will give you some of the tips at the end of this post as I promised.
Start Podcasting
Everyone who has one skill or the other that they can teach others should start a podcast. Podcasting is the new gold mine! Already Podcasters in other climes are making hundreds of dollars and becoming millionaires, courtesy, podcasting.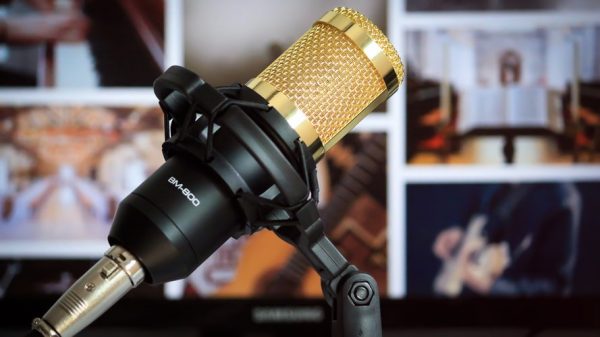 Blogging, Podcasting and YouTubing go-hand-in-hand. They are all actually different mediums of passing one thing – information.
So if for example you have a blog where you teach or educate your readers on some subjects, you could easily convert your information into an audio format and start podcasting.
If you can combine, quality content, consistency and promotion, YouTube channel is in line to eventually pick up and end up making lots of money for days and then you could start earning money.
If you have been having your eye on podcasting, it is time for you to kick start it once and for all; you can't afford to wait any longer.
Before you start your Podcast, see these 9 Tested Ways to make money from Podcasts in Nigeria.
Online courses
Instead of reading countless or articles on starting a blog or listening to episodes after episodes of on starting a blog before you are able to launch a blog, wouldn't you rather listen to an online course that lasts for only a few hours?
That's the idea. So people looking for information from the online would rather do online courses where they will pay once and for all and have access to an array of information packaged in an online course.
This is not the same as a university degree offered online. Online courses in this context refer to a series of short videos where people teach one skill or the other or share information to those who need the information.
Online courses are getting popular in Nigeria from day to day and are going to grow even bigger in 2020 and the decade.
So, if you are looking for how to make money real big in 2020 and beyond, you better look for how to put your courses together in an online course.
Instagram influencer
If you consistently give some kind of value to your followers on Instagram – whatever it is, you could grow your account beyond those of your peers and gradually build your way into becoming an influencer using the IG platform.
If you frequent IG, you'll have noticed how influencers of different sizes and shapes are making cool money from the number of followers they have on Instagram. Sometimes, don't you think, 'how I wish this were me'? And yes, it could be you!
Brands from small, medium and big are looking everywhere for influencers who have relatively large followers on Instagram to pay them some good money so they can talk about their brands.
And once Instagrammers fall in love with you or what you bring to the table on IG, your ram
So why not leverage this great platform and start building your brand on IG that people can identify with.
These Tip on How to Become a Social Media Influencer in Nigeria will give you a head start in becoming an influencer on IG and making money on a daily basis in Nigeria.
Niche Blogging
Needless to say that you can make money online through a niche blog; for one thing, you are reading one and this blog makes money for the publishers (lol).
See how to grow a money-making blog with these 33 Simple Tips To Grow Your Blog: Beginners Guide If you are ready to start a successful blogging career.
You may also want to see these 101 Untapped Blog Niches in Nigeria to Make Money. So, there you go. Those are some of the ways of making money online in Nigeria without paying money to start.
The rest of the list is itemised below and I believe they should be self-explanatory enough for you. Feel free to ask any questions on the comment session or send your questions to bukkibello.o@gmail.com.
Now, back to my promise at the beginning of this post. Let me share with you some of the tested and trusted ways you can start earning through YouTube in Nigeria.
Make money through Sales Funnels
A good source of income from YouTube channel is through sales funnels.
You can make money by sending people down sales funnels. These sales funnels can be for your own products or those of other people.
So this is how it works. Someone comes across your video while searching for something else. Then you ask them to sign in to get freebies like free eBooks, a webinar, a download or anything that could be free that they would want – who doesn't love freebies? Lol.
Then you send them through emails or through a landing page those sales funnels. (They must have submitted their email address or other info before they are sent the sales funnels).
The sales funnel eventually leads them to purchase a product; it could be your product or those of others.
Now, isn't that cool?
Simply click this link to access the other 7 other ways of making money from YouTube in Nigeria for free and start growing your YouTube business fast.
If you gained anything from this post, kindly tell me what you love most about it in the comment session. Feel free to ask any questions you may have concerning the article too.
It took some time to put this blog post together. You'll be showing that you appreciate my effort by sharing it with your friends. Thank you.
Cheers!