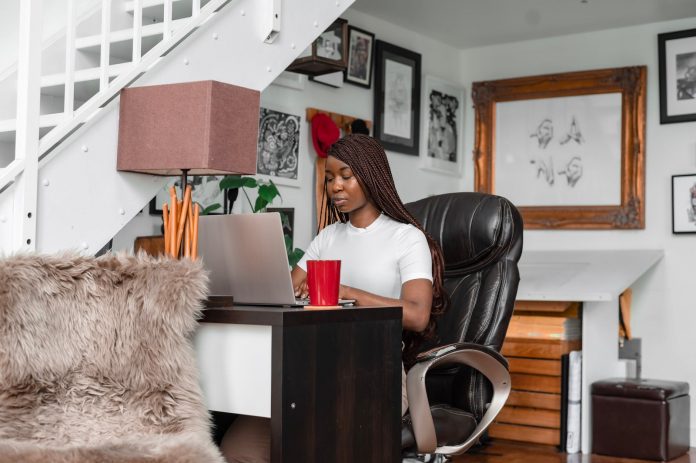 Today's article is all about online jobs for students in Nigeria in 2023.
Online jobs are regarded as the perfect side hustle because they can be done from anywhere. Anyone wishing for a life of independence and to make some cool money may find working from home to be the ideal job opportunity.
This type of job is very good, especially for students in Nigeria. It is a good alternative to traditional employment where you have to physically resume in an office daily to work.
If you're a student who needs to earn extra money to cover living expenses, our list of the top 25 online jobs for students in Nigeria today, will guide you in making the right choice..
31 Online Jobs for Students in Nigeria 2023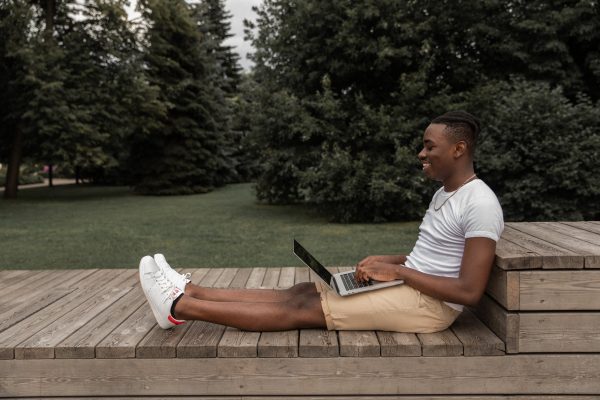 Below are the best online jobs for student in Nigeria in 2023.
Start a YouTube channel
Whether you simply wish to earn on the side, give expression to your creative ingenuity or establish yourself as an authority in an industry, YouTube is the right platform to help you put yourself out there.
You can also grow your YouTube channel into a job as a student in Nigeria.
According to the latest YouTube statistics, YouTube has 2.1 billion monthly active users based all around the world.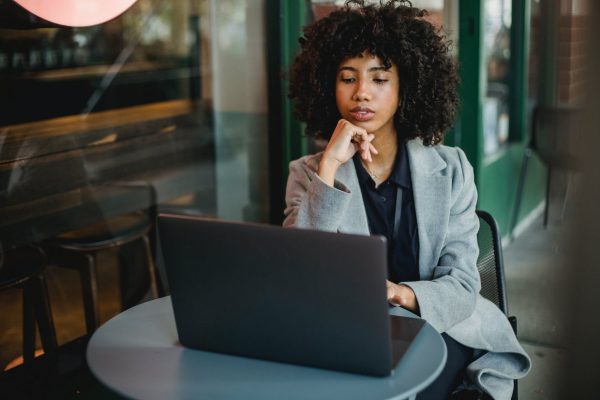 This statistic is a testament to the fact that YouTube is the right content creation platform you should capitalize on right now if you want to make money as a student.
You can use our Beginner's guide on how to start a YouTube channel in Nigeria to start your YouTube channel.
Social media manager
Are you an avid user of TikTok, Facebook, Twitter, or WhatsApp?
We all use these social media Apps almost daily. The time you spend on these networks can be converted into making money online.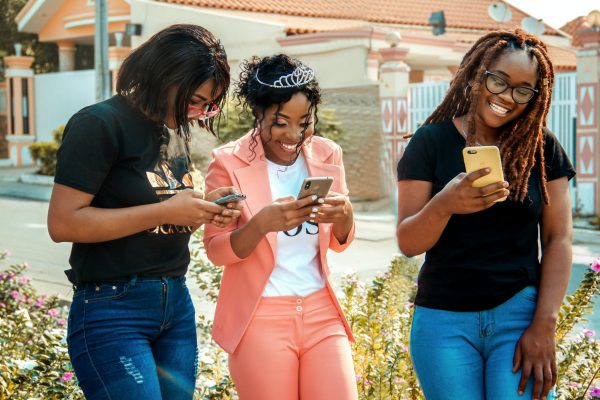 If you're good at inspiring people with your posts, you might want to think about making money from it.
You can help small businesses run their social media platforms and help them build a passionate following.
Most of these businesses don't have the time to manage their social media accounts by themselves. And they really need to have social media accounts to grow their business. So, that's where you come in.
You can make money online as a student in Nigeria by helping these small businesses to do this and get paid at least 20-40k per month.
Start a niche blog
Another online job for students here in Nigeria that pay daily is niche blogging.
If there is any niche you are really passionate about and knowledgeable about, you could start blogging about it as a student and soon starting making money from it.
You can see our list of some of the best blog niches in Nigeria that you should explore if you want to be able to monetize your blog.
Freelance Writing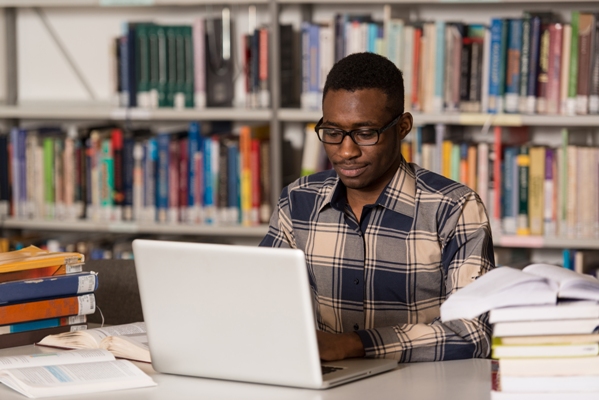 Are you a student with strong writing skills? Your talent might be used to get an online or independent writing job. While you're still in school, this work will be incredibly satisfying and won't take up much of your time.
Overall, if you enjoy writing, this online job is ideal for you.
Freelance writing opportunities are growing rapidly today. Every brand wants to tell its brand story out there and they need writers for that.
People also need writers for scripts, copies, short stories, biographies, etc.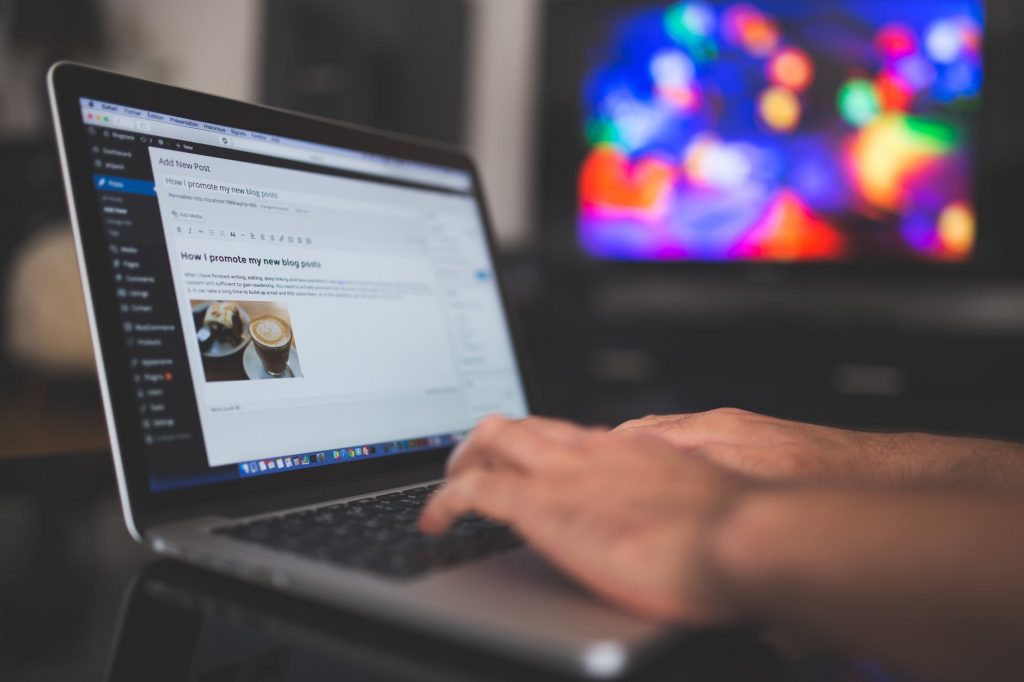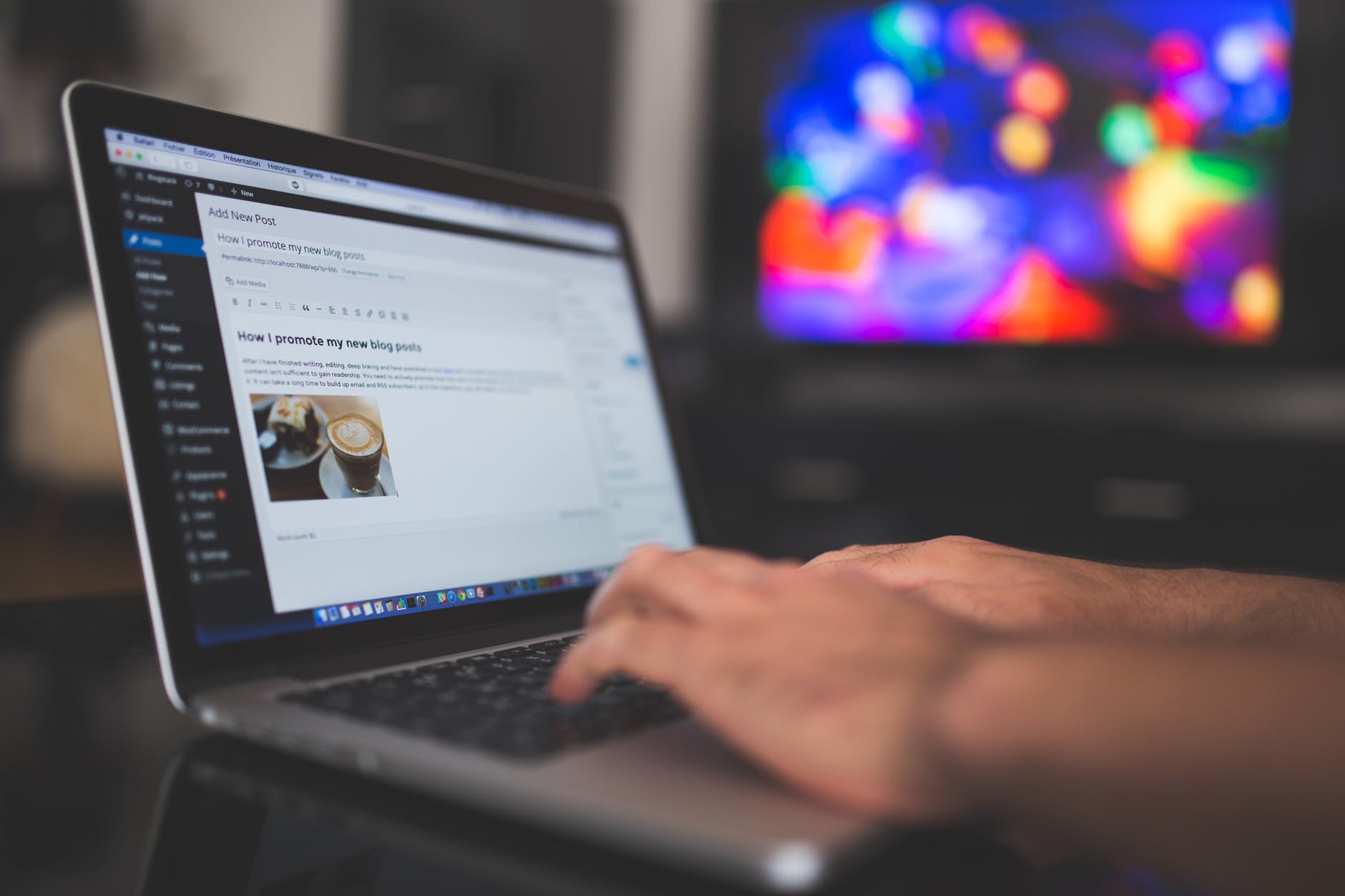 You can get different writing gigs from freelance platforms like Fiverr, Toptal, Jooble, etc, or reach out to startups who are looking for your services via Instagram or even other platforms.
Paid Survey Tasks
Another great online job for students that I'll recommend is to earn from paid survey websites in Nigeria.
A paid survey is an online platform where a person fills out the details of some surveys or similar activities and then gets some reward.
The paid survey websites put out these surveys on behalf of companies and organizations that want to improve on their performances and need customers' insights.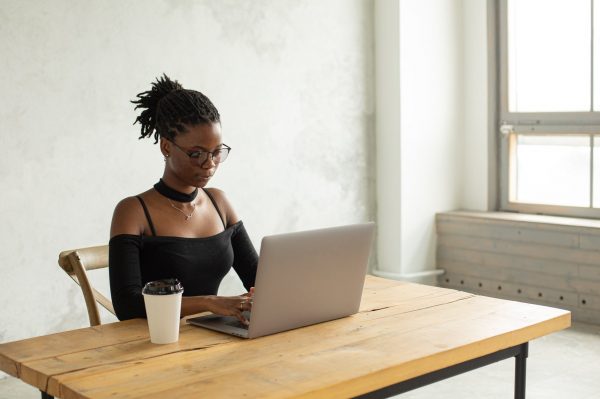 The usual prizes are a small amount of money and other prizes.
You can earn anything from $1-$10 from successfully completing survey tasks.
This may seem like a small amount of money but imagine you register on 2-5 best-paid survey sites for Nigerian users, that way, you could even double your income.
Best Online jobs for students in Nigeria in 2023
Online Tutoring
Are you studying education or are you good at teaching? If so, it could be a great chance for you to impart your knowledge and earn money doing it.
If you enjoy teaching and are searching for a job that you can perform from home, this should be a good fit.
Starting an online teaching business in Nigeria is quite simple. This is possible on websites that offer online education, such as Tutorial.com, Tutor.ng, CityTutor or Proteach.
So every student who registers for your course will earn you money. Fortunately, you are not restricted to your immediate location thanks to the internet. Children and people from anywhere can become your clients.
Start cryptocurrency trading
Investing in cryptocurrency is one way you can make money online as a student these days.
The first step in your cryptocurrency business is to understand how cryptocurrency works.
There are many ways to make money with crypto, not just by trading coins.
Data Analyst
One of my favourtite student jobs in this list is data analyst. It's simple and easy, and lets you earn decent money with minimal effort.
There is a wide range of businesses that offer data entry jobs, but some of the most popular include Aureus, Trust Circle Data Entry and Azure Solutions.
You can also research on Nigerian Data Analyst jobs and read up about data analysis skill to position yourself for more opportunities.
But trust me, it's one of the best online jobs for students in Nigeria in 2023.
Web Design
Are you a computer science student? Do you have a working knowledge of coding and web design? You may simply work while attending school.
Even if you are a newbie with an interest in this job, you can still do it. Several simple videos are available to assist you in getting started.
Companies and businesses in Nigeria typically outsource web developers and this is one of the best online job for you as a student here in Nigeria.
Publishing and Selling of E-books
An electronic book or E-book is a publication that includes text, graphics, or both and is made available online. This is yet another opportunity for you to make money online as a student in Nigeria.
You must devote time and effort to conducting market research on topics that might sell well if you want to generate money from your E-book.
Start assembling the information once you have decided on the topic you wish to write about.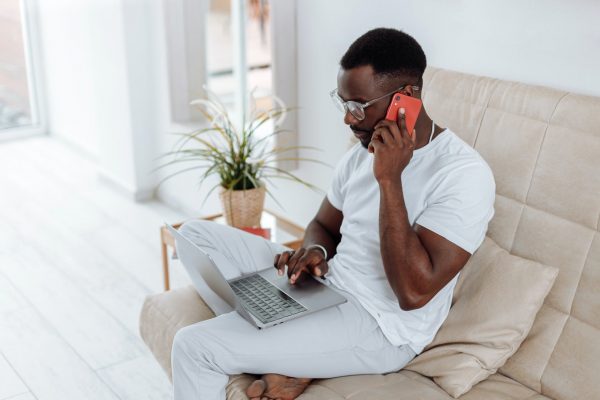 A typical e-book should have at least fifty pages. Ensure that your e-book offers needed value or focuses on a topic that people want to read because that's what matters most.
You can publish your E-book on Amazon Kindle publishing (Self-publishing) and earn money as people buy your books.
Online jobs for students in Nigeria in 2023
Become a TikTok creator
TikTok continues to gain the attention of many business owners as a good tool to promote their businesses.
However, many of them cannot create TikTok contents for their business because they lack the knowledge and are busy the other aspects of their business.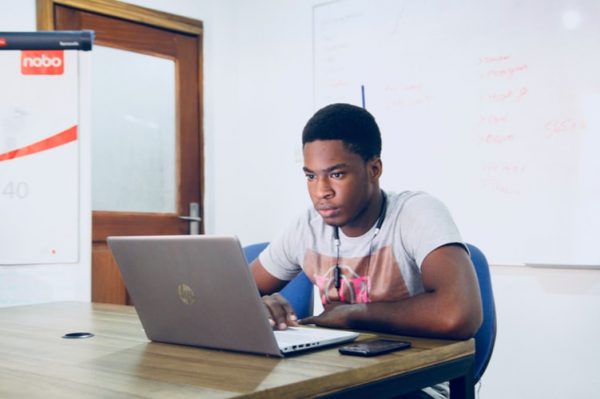 They are willing to pay young people to make such videos for them an help them grow their accounts.
This could be a good job opportunity for a student in Nigeria.
Editing and Proofreading Services
Here's another chance for you if you have a good eye for details. If you are a top-notch editor and proofreader, you can consider this opportunity.
Clients provide raw content to those who provide editing services. It is your responsibility as an editor to edit the content so that it is suitable for the target audience.
You can look for publications, blogs, and businesses that churn out a lot of written materials as your clients and work for them part-time.
Telemarketing
Telemarketing is one of the best online jobs for students in Nigeria in 2023. It is suitable for students because it is quite simple and easy to do.
Calling consumers or answering incoming calls is the only way to obtain orders for certain goods or services.
No additional training is required to begin a telemarketing career because you will learn how to do it while working. These positions are available on websites like LinkedIn.
Video Shooting Jobs
For any student looking for the best online jobs in Nigeria, ill suggest they go and learn video making and start earning from the skill.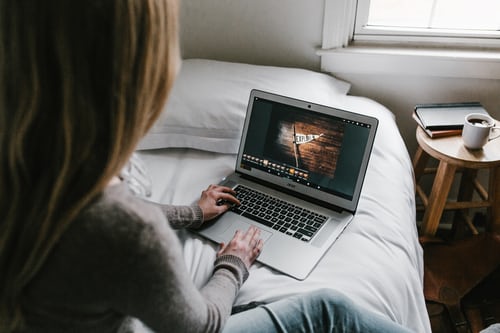 Video shooting is now the norm and many businesses need videos to promote their company through YouTube, TikTok, Instagram or Facebook etc.
In light of the recent trend of video production and editing, many businesses, especially advertising agencies, require service providers that can work with their schedule and location.
If you can do this job, then this is one of the best online jobs for you as a student.
SEO Jobs
Bloggers and web owners are always looking for people to help them write their web content and not just that, but make the content rank on search engines.
That's what an SEO person does – they write content that helps websites get visible to their potential customers. If you have this skill or can learn it, you can use it to make money online as a student.
This is one of the best online jobs for students in Nigeria in 2023.
Start a product review blog
Product review blogs are some of the sought-after blogs these days. Brands continue to look for popular product review blogs that can help them advertise their products.
If you want to earn daily from a product review blog, lots of work is required. You'll need to create a website. WordPress has made that easy, so no excuse for that.
Then choose a product niche. It could be mobile phone products review or kitchen utensils or any other product niche.
Before long, small to medium brands would want you to help them review their products on your blog for money.
Translator
If you can speak and understand more than one foreign language, then a translator job might be best for you.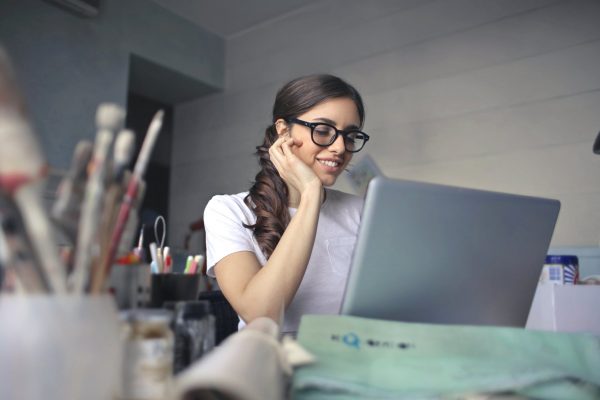 From one-page white papers to instruction manuals and manuscripts, in this job, you'll be handling all types of content that need translating into another language.
You can also get jobs like video subtitles and audio clips that need to be converted into foreign text.
Understanding your language's cultural nuances and specific grammatical concepts can help you do this job successfully. The better your review on sites, the more your earnings.
Some trusted sites that can provide you with work-from-home translation jobs are Lingoda, Acclaro, and Languagesunlimited.com.
Virtual Assistant Services
Will you still be able to study at school while running errands? No worries, you don't have to do it physically.
Virtual personal assistants are necessary for many business owners and organizations to manage their daily tasks and perform tasks. You can work with them as a virtual assistant.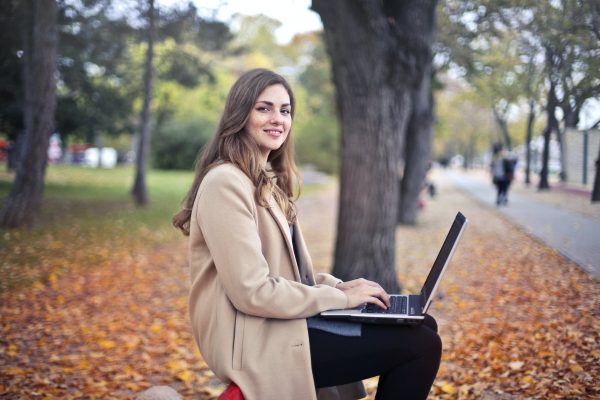 You need to be really good at planning and communicating and have your way around tools like Google Calender, Calendly and other tools for planning and scheduling.
You can also help your clients carry out errands online like sending emails, attending to messages, etc.
Sell Online Courses
Are you a student versed about anything that people could find interesting? Why not turn your passion into money by developing and offering an online course?
People acquire new skills or pick up some fresh learning from the convenience of their homes by enrolling in an online course.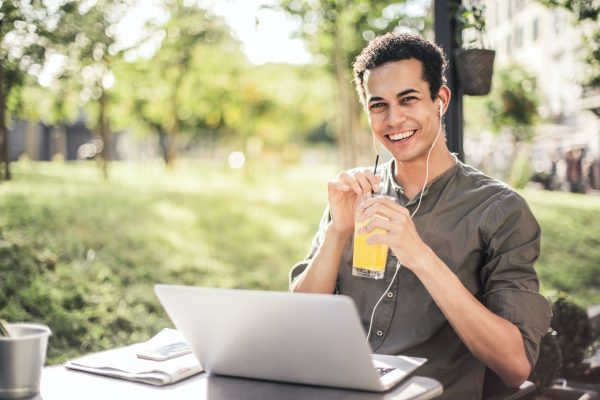 Why not make money online as a student by providing these online courses to people who need it.
Your online course must be paid for if you want to generate money from it. But to generate money from your course, it has to give value.
So, make sure your course is practical. Here is an example – 10 steps to asking out a girl and she will say yes. Funny how the topic may sound but some people are actually looking for such information.
Once you create your course, search for online platforms where you can sell your courses and start making money.
Online jobs for students in Nigeria
Sell items on Instagram
Instagram is like a social business platform among other Apps. A lot of people use the App to promote their businesses and grow their personal brand.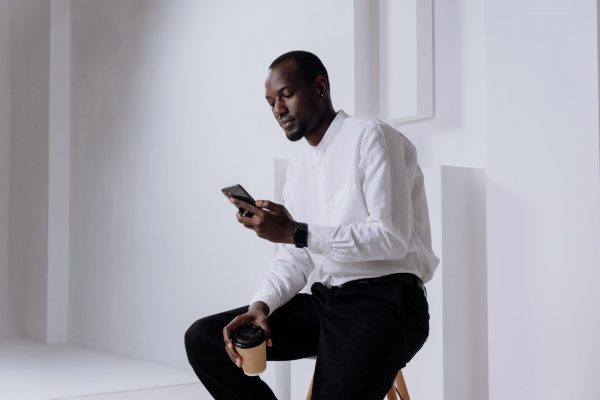 A lot of buying and selling happen on Instagram daily. If you are into sales of items, you can create an Instagram account for that and start selling using the platform
All you'll need is the technics to get people to see your products by boosting your posts and also being consistent. Before you know it, you will be making money through this platform even while still in school.
Data analyst job
Data analyst job is another great job for students in Nigeria in 2023.
Data entry simply means taking data from one source/format and transcribing it into another (usually a spreadsheet or database management system.)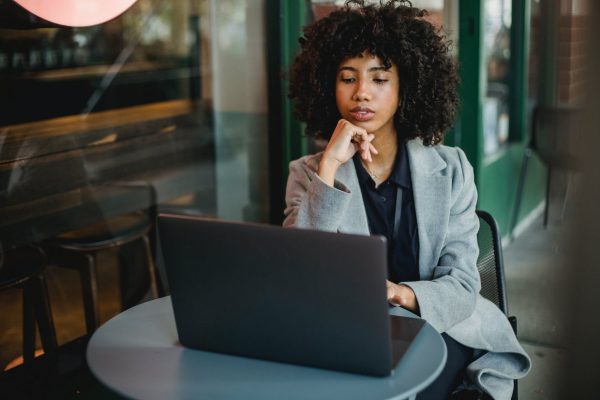 If you are detail-oriented and efficient, it's a job that pretty much anyone can do.
You can earn decent money as a data entry/analyst.
Although many startups and small businesses may require that you combine this job with other smaller jobs but it shouldn't be anything you wouldn't be able to do as long as they are willing to pay you.
Your best bet for finding a data entry gig is to post your services on a platform such as Fiverr or Upwork.
Chat agents
If you're willing to help people with their problems but don't feel comfortable talking on the phone, you can work online as a chat agent.
Chat agents jobs some of the best online jobs for students in Nigeria in 2023.
Chat agents offer customer support via text-based chat and are expected to take multiple queries at once. This could be an ideal job for you if you don't have a lot of experience working in an online role.
You can find chat jobs on sites like: Jooble, Indeed, CrowdChat, etc.
Become a social media influencer
If you consistently give some kind of value to your followers on Instagram – whatever it is, you could grow your account beyond those of your peers and gradually build your way into becoming an influencer using the IG platform.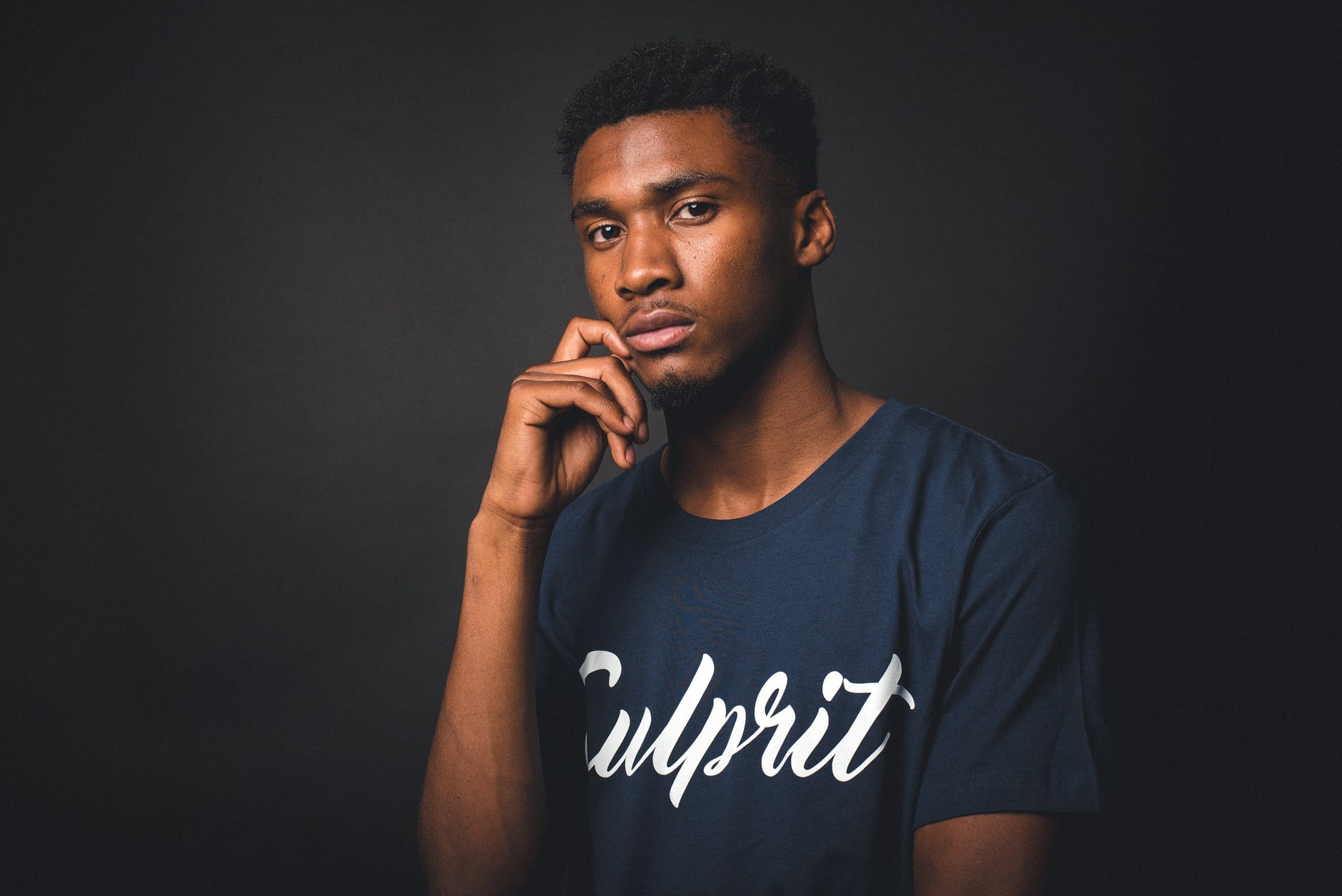 If you frequent IG, you'll have noticed how influencers of different sizes and shapes are making cool money from the number of followers they have on Instagram. Sometimes, don't you think, 'how I wish this were me'? And yes, it could be you!
Brands from small, medium, and big are looking everywhere for influencers who have relatively large followers on Instagram to pay them some good money so they can talk about their brands.
Graphic Designing
Graphic designing is one of the popular freelance jobs you may pursue while in school. Since you'll be creating images like a company logo, business cards, or even something more sophisticated like a full brochure, this work won't require much from you.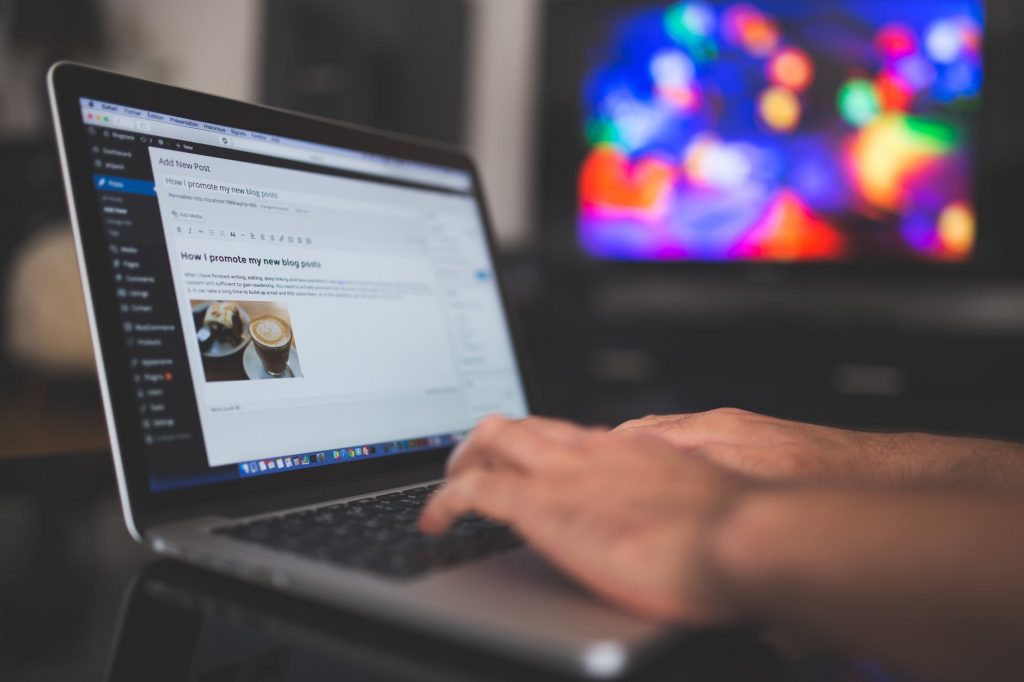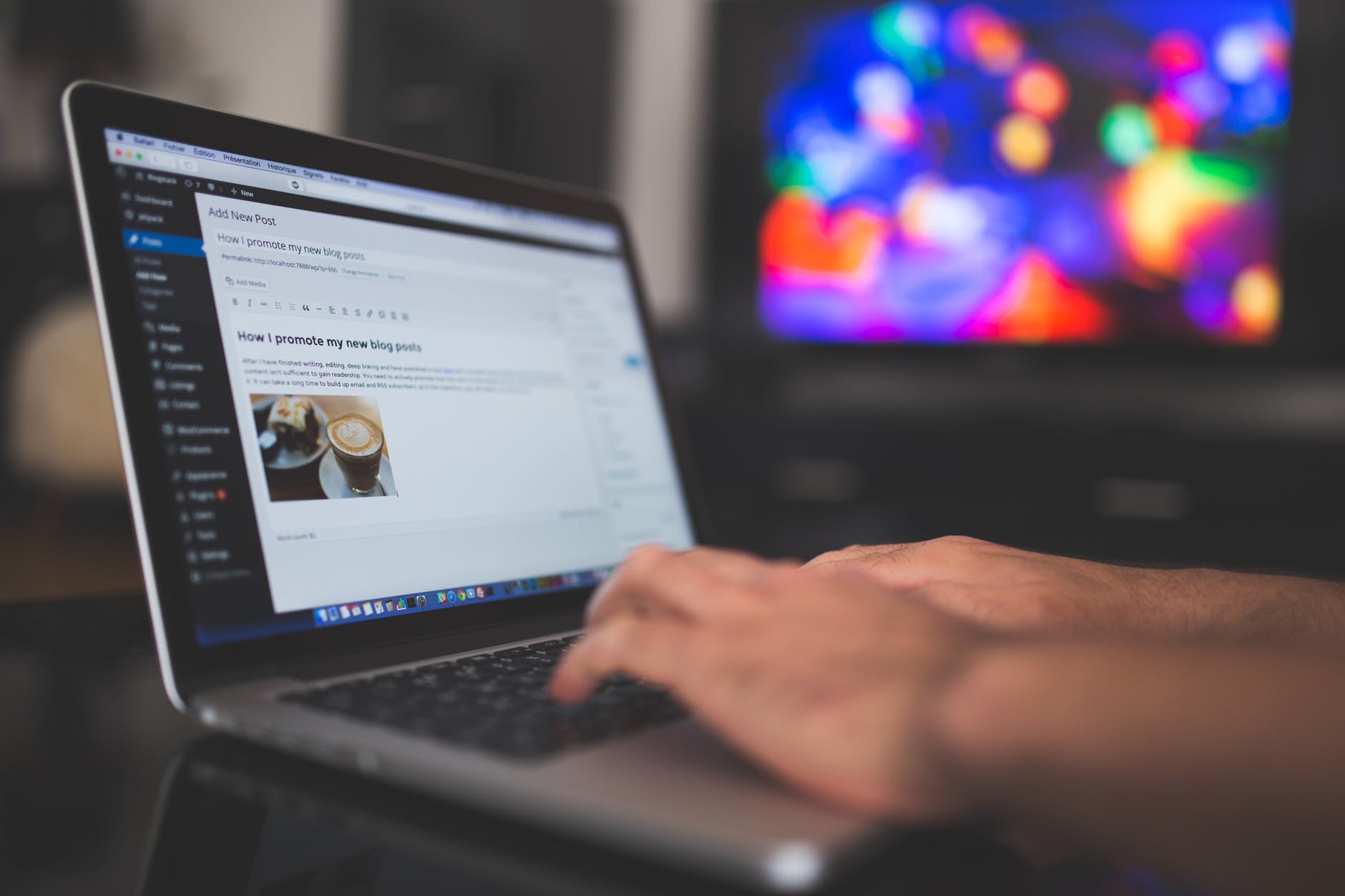 You can create some drawings for blog articles and webpages to augment this. Everything depends on your originality and level of ability.
What qualifications are necessary for graphic designers? Simply be aware that you are not required to complete the course in school. You can fast learn graphic design abilities online, but you definitely need them.
Email Marketer
Do you have a specific ability that no one else has? Can you craft email subject lines that people can't help but click? If so, you can contact businesses and make money online by managing their email campaigns.
Once you demonstrate that skill of enticing recipients, employers will rush to secure your service and give you a long-term contract. Major brownie points if you can help businesses grow their email list.
If this job sounds great to you, you can find the jobs on sites like Upwork, PeoplePerHour, LinkedIn, etc.
Bonus 
Personal Trainer
If you're a fitness enthusiast and have good knowledge of proper exercise techniques, then consider applying for online personal-training gigs.
With online coaching you can train anyone, anytime, anywhere, which gives you the opportunity to take on more clients. You can choose to train people via Zoom/Skype in both group or one-on-one settings.
You can find good gigs for a personal trainer on Fiverr or Glassdoor.