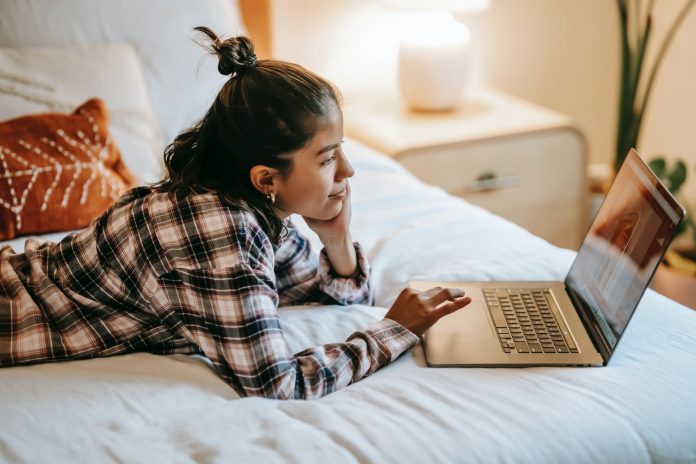 How to make money online every day in Nigeria
Making money online has become a necessity for many Nigerians these days. The economic situation in the country leaves people with little option.
If you are looking to find answers to how to make money online every day in Nigeria, then this blog post is all you need.
At the end of this article, I would have answered all your questions and provided you with the latest, most lucrative, and legit ways to make money online every day in Nigeria.
All of that and more in a jiffy…
Make sure to bookmark this resource as you may need to come back to this list from time to time as you start on your way to daily early.
Feel free to share your thoughts in the comment section at the end of this post and share this post with your friends and family – sharing is caring.
Now, let's begin.
How to make money online every day in Nigeria
Start your YouTube Channel
If you are wondering how to make money online every day in Nigeria, one of the best ways to achieve this is to create your own YouTube channel.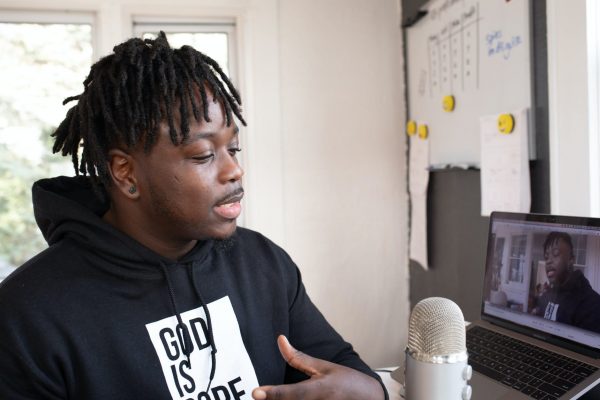 As of the time of writing this post, over 1 billion hours of YouTube videos are watched daily. This is massive if you ask me.
That means there are thousands of viewers out there to consume your content on YouTube. Also, according to Statista, about 500 hours of content is uploaded every minute.
That reveals that YouTube is becoming competitive by the day. In Nigeria, the number of YouTubers increases by the day.
So, the time to start is now, in fact, you should have started earlier but now it is not too late to start.
If you love to air your opinion about any subject or provide people with needed information or entertainment, YouTube is the best channel to use now.
The good thing about YouTube is that you can also monetize it.
If you apply to monetize your YouTube channel, you will start getting paid in dollars once you hit 1000 subscribers and 4,000 watch views (the aggregate hours people spend watching your videos) within 12 months.
You can read more here starting a YouTube here: How to start a YouTube channel in Nigeria.
And also, how you can make money from YouTube: How Nigerian YouTubers get paid.
Invest in cryptocurrency
If you want to make money online fast in Nigeria, you should look into cryptocurrency investment.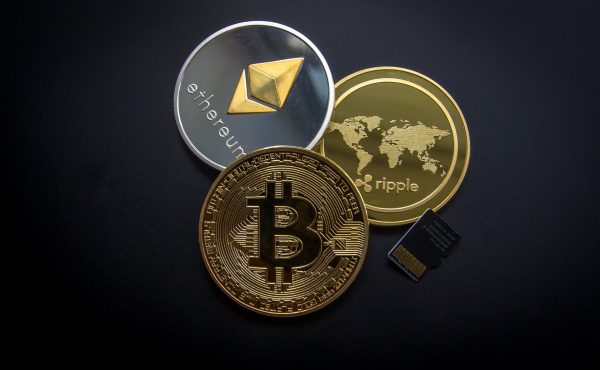 Though this type of investment has its own risks just like any other way to invest in Nigeria, all things being equal, you can make good money through bitcoin or other recognized crypto platforms.
Bitcoin and other cryptocurrencies often see drastic price changes in a very short period of time. This could mean good ROI for you when the prices are high.
So, it's advisable that you study the market so as to buy the crypto when prices are low to sell when they add value.
I will advise that you start with only a fringe of your money when starting. Don't put all your life savings in crypto when starting out, it's just wise that you learn how it works first.
Get transcription jobs
Some of the legit platforms to make money online every day in Nigeria is through transcription jobs websites.
These platforms list transcription jobs available and you can find suitable paying jobs on such platforms.
Transcription jobs are remote jobs that require you to convert audio or video files in text form or speeches to text.
To perform this task well, you'll have to listen to existing records that are assigned to you and type them out accurately.
These jobs hardly require any prior experience or formal education, it's something you could learn on the job.
A good typing speed, good listening power, and accuracy are added advantages for you. You can attain all of this by practice, however.
You could earn up to $10-$15 dollars per hour.
Some of the top platforms where you can find the best transcription gigs are Transcribeme, Flexjobs, Gotranscript, Rev, etc.
Bank with V
Did you know?
There are some digital banking apps that allow you to open an account, save a very small amount of money, refer a few others to save with them, and get paid monthly.
This is how it works.
Have you heard of V by VDF? V by VFD is an online digital bank by VDF microfinance bank, one of the top microfinance banks in Nigeria.
With your V App, you can earn up to N30,000 monthly if you are able to bring get the required number of referrals on board.
You will be required to activate your account with N2,000 naira (which you can always withdraw).
If you are able to refer others who deposit a total of N500,000, you will earn N30,000 monthly.
If you are able to refer more people who deposit a bigger sum, you can get up to the tune of N200,000 monthly.
It all depends on how well you can persuade your referrals.
Affiliate marketing
One of the ways to make money online every day in Nigeria is through affiliate marketing.
Affiliate marketing is the process by which an affiliate earns a commission for marketing another person's or company's products.
The affiliate simply searches for a product they enjoy, then promotes that product, and earns a piece of the profit from each sale they make.
The sales are tracked via affiliate links from one website to another.
Some ways you can promote an affiliate product are through your social media pages, blog, or even your YouTube platform.
See Also: How to promote your business on Instagram for free.
There are so many affiliate programs in Nigeria that you can opt for and make money once people buy from your link. You get a pre-agreed commission once people buy from your link.
Start a niche blog
There are bloggers in Nigeria who make up to 7 digits monthly and hundreds of thousands daily.
If anyone tells you blogging is no longer lucrative, please ignore them.
Starting your own blog is one of the surest ways to can make money online every day in Nigeria.
All you need is massive traffic to your blog. Underline the word massive, I'm not just talking about 500 visitors here.
If you get up to 2,000 daily visitors to your website who are mostly organic or directly from a search engine, trust me, you are sure to make more nothing less than N250,000 monthly just from one source of blogging income – Google AdSense.
Now, imagine you also monetize through affiliate marketing, direct adverts, and sponsored posts, that's a lot more money in your bank account.
There are really no limits to what you can make blogging – no caps.
One thing that would determine much of your success is your SEO skills and your keyword searchability.
The niche you choose also matters a niche like entertainment for example is almost oversaturated.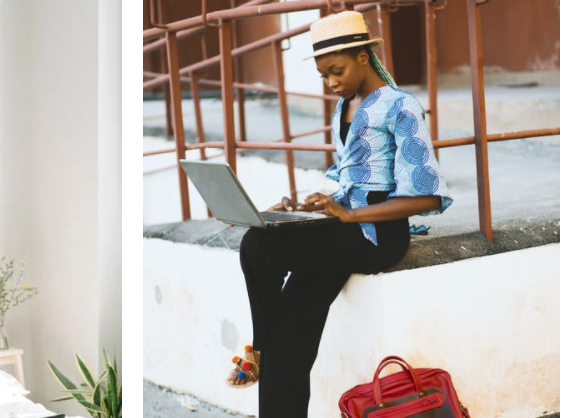 If you are interested in making money every day in Nigeria through blogging, then, you should start here:
Make money writing for blogs
Asides from owning your own blog, writing Search Engine Optimized articles and posts is another way you could get paid daily.
If you have SEO skills, you can pitch to write for blogs whose niche aligns with your interest.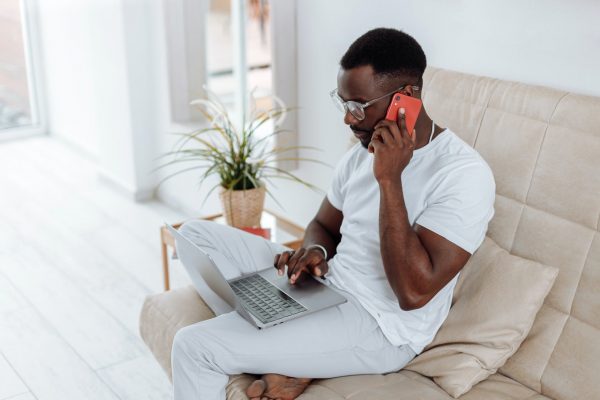 You can get paid N2,000 or more for a 1,500 words article.
Let's say you write two of such articles per day, that's N4,000 daily, N28,000 in a week, and about N120,000 per month.  That's not too shabby.
Depending on your speed and skill, you could even write more articles daily or bargain for more pay per article.
The amount you would make writing for a blog is little compared to owning your own blog, so this may be something you want to do temporarily.
How to make money online every day in Nigeria
Get paid on survey sites
Do you spend hours on your social media network literally doing nothing? I totally can relate; social media is very addictive.
The good thing is that there is a way you could put your leisure to use and get paid while having fun. These platforms are called paid survey sites.
These survey sites get surveys from different brands who are interested in getting feedback from their users and improve on their offerings.
They pay you a token to fill those surveys while doing other tasks like searching on the web, play video games, make offers, etc.
I'll recommend these paid survey sites especially for Nigerian students who want to make money daily online.
Not all survey websites are open to Nigerian users. Some on the other hand don't pay out on time.
To avoid all these issues, I have helped you put together a list of the best paid survey websites for Nigerians.
Make money on Etsy
Etsy, Inc. is an American e-commerce company focused on handmade or vintage items and craft supplies.
These items fall under a wide range of categories, including jewelry, bags, clothing, home décor and furniture, toys, art, as well as craft supplies and tools.
It's an e-commerce platform for vintage items just like Jumia or Konga is an e-commerce platform for general day-to-day items.
So, how can you make money every day on Etsy, you may ask?
It's quite simple, visit the website, create a profile and start displaying items such as jewelry, toys and baby items, clothing, bags and purse, phone cases, etc.
Being an e-commerce website, buyers already know this platform as the go-to place to buy items like this. And that's the advantage for you.
All you have to do is display your items.
Selling through Etsy isn't free. For example, the site charges 20 cents to list an item.
When you make a sale, there's a transaction fee of 5% of the price you display for each listing plus the amount you charge for shipping and gift wrapping.
Make sure to research the hot-selling items on the platforms so you could what to offer.
It would also help if you could open a Paypal account so you could get paid since you operate from Nigeria.
Make money from video editing
By now, you should know that one of the best digital skills that pay the most in the world today is video editing skill.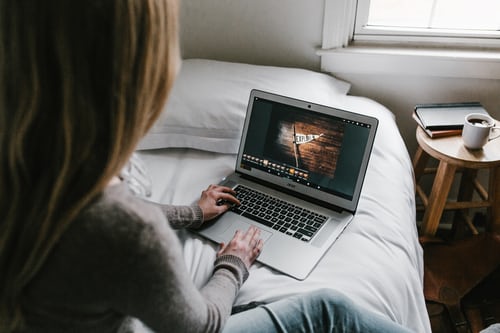 Well, if you did not know before, now you do. You can make money every day in Nigeria by offering video editing services.
From YouTubers who want to publish top-notch videos to small businesses who want to tell their brand stories and bigger brands who desire to remain top of mind, the market for video editing is huge.
If you can edit videos well to meet these purposes and more, you should consider, putting the word out there.
Earning daily from jobs you get is not far from reality if you put the right strategies in place as a video editor.
You may not possess videography skills. If that's the case, why not sacrifice some money and time to learn it.
In no time, you would make hundredfolds of whatever amount you invested in learning this skill.
Earn by playing video games
There are some video game testing websites that pay you some money to test their products.
Testers can play video games, take surveys, participate in focus groups, and watch movies and game trailers for extra money.
A tester can earn an average of $30/hr on some of these sites.
Whether you love video games and apps or are just looking for an easy way to make some extra cash, you'll want to check out these sites and explore this fun side hustle opportunity.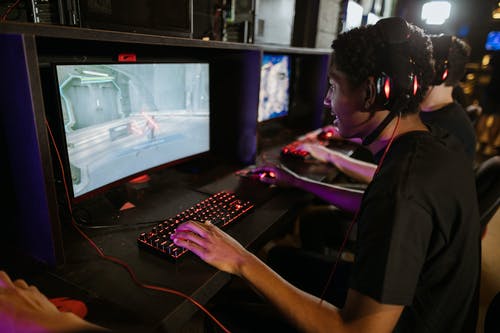 More is required to test a video game than just checking how fun the game is or not. You also have to check the game for language, bugs, compatibility, glitches, spelling, etc.
Earn from stock photography
Unknown to many photographers, there is a way to make money every day with photography without getting a wedding or special event.
To make money through stock photography, you don't have to stress yourself waiting for clients to pay money, you get paid once a purchase is made anytime during the day or at night.
See also: How to make money online as a student in Nigeria
If you are successful with stock photography, you would make money even while sleeping. Yes, it's that good.
Stock photo websites are sites where people pay to buy beautiful portrait images about different topics of interest.
You might have noticed that there were times when you needed to download a photo online but you were asked to pay a certain amount.
You probably left the site and downloaded a free image with less quality.
That's a stock photography website. These websites allow photographers to post their beautiful photos on their shelves and once someone buys, the seller (the photographer) gets paid a certain percentage.
You can submit your beautiful images to stock photography websites like Unsplash, Gratisography, Morguefile, Pixabay, Stockvault, Pexels, etc.
You can earn anything from $5 or more from a single image. Now imagine you sell up to 5 images daily from different platforms. That's some cool money, I tell you.
Get paid freelancing
Millions of people around the world earn money online every day from freelancing jobs. Freelancing is not a new phenomenon; it's been here for a while.
As the name implies, a freelancer is commonly used for a person who is self-employed and not necessarily committed to a particular employer long-term.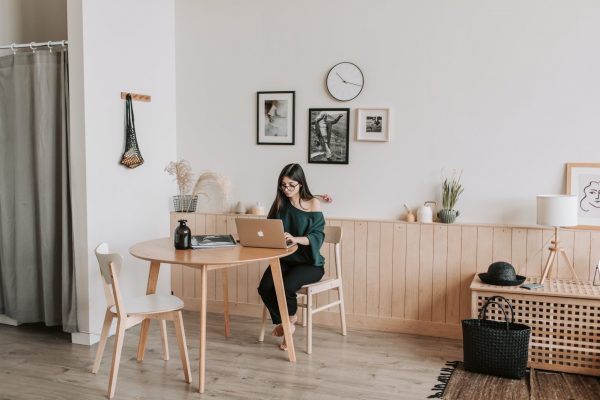 See Also: 31 best jobs for students in Nigeria to make money
In the United States alone, there are 57 million freelancers. Now, imagine the number of freelancers across the globe.
If working on your own terms, at your own time, and in your own place sounds like a life you would want to lead, then, freelancing might just be your best bet.
What is required of you to get a freelance job that pays you every day today is to have one or more of these high-demand digital skills.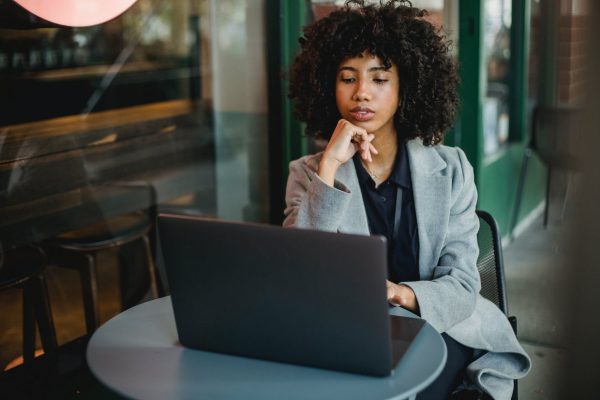 Some of these skills require less than three months to learn, so you do not have any excuse not to learn these skills.
Once you have any of these skills or even more, you can begin to write down a list of freelancing websites where you can get jobs based on your skills.
Some of the good websites for freelancers are:
Upwork.
Craigslist.
FlexJobs.
LinkedIn ProFinder
Fiverr
TaskRabbit, etc.
For most freelance websites, you would be required to open a profile detailing the skills you have, your experience in the field, your rates, and how long it takes for you to deliver your work.
With your fascinating profile and a competitive rate, you would naturally attract clients who've got jobs for you.
Clients would also have rating criteria and the more you are rated, the more jobs will come your way.
How to make money online every day in Nigeria
Self-publishing
If you are yet to decide on how to make money online every day in Nigeria from the ideas I listed above, then self-publishing is another great idea you should consider.
Many young people in Nigeria that you see living a good life are actually not into "yahoo" or illegitimate business.
See Also: 51 Most Profitable Businesses That A Student Can Do In Nigeria
A lot of them make money daily online. It's only those who know how online business works that know this.
You can make cool money every day from your self-published books online. Yes, you can become an author earning in hard currency daily.
With a platform like Amazon Kindle Publishing, you can become a published author and start getting some money from your book sales online.
The most cost-effective and efficient way to do Amazon self-publishing is through e-books which allow people to download your work directly to their devices.
If you'd like to have a print book out there too, you can use a feature to do that.
This option, with paperbacks, is also available in the Kindle Direct Publishing program.
In order to sell your e-book fast and smile to the bank, you need to make adequate research on hot topics people will be willing to buy.
See Also: What can I sell as a student in Nigeria? 45 profitable ideas
Write powerful content that will get people to rate you well and recommend your book to others; create a catchy title and a beautiful book cover.
From writing to designing your cover page, the beautiful thing is that you can get freelancers to help you out in all the processes with just a token.
Sell on e-commerce websites
If buying and selling is your thing, you can also make money daily selling profitable high-demand items.
Unlike opening a physical store where you wait for people to walk in and buy items on their own, top e-commerce websites make it easier to attract more buyers at once.
Why e-commerce works so well is because millions of people already know some of these websites and they visit them when they want to shop.
So, marketing cost is automatically taken off your shoulders, all you need do is post beautiful and attractive images of your items on your shelf on these platforms.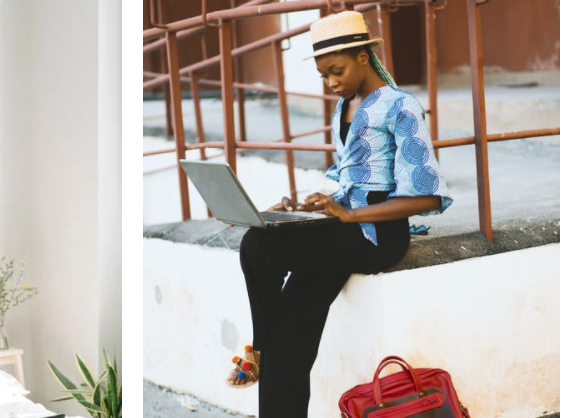 If your price is competitive and your items are attractive, buyers will naturally troop in buying your items.
Jumia and Konga are some of the popular e-commerce for most hot-selling in Nigeria, but there are many other good platforms you can sell your items.
As you may expect, these platforms will take some percentage from you when you make a sale. This is only fair as they own the platform by themselves.
Make money from social media networks
Social media apps like Instagram, Facebook, and Twitter are apps that give real money in Nigeria?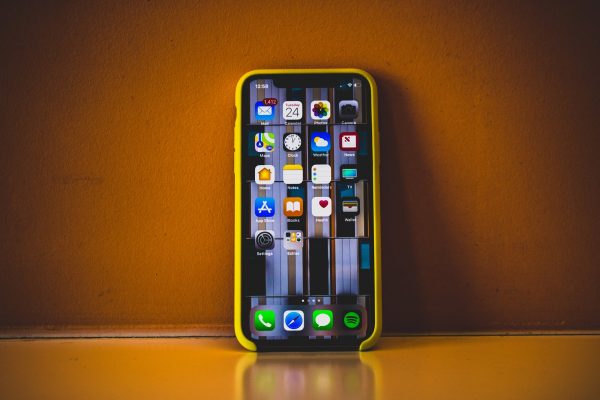 You can make up toN 5,000  a day on these apps or even much more if you make good use of it.
Really, the amount you can make depends on the effort you put in. One thing about making money every day in Nigeria is that you need to put in the effort.
The amount of effort and commitment you are willing to put in often determines your result or the amount you can make daily.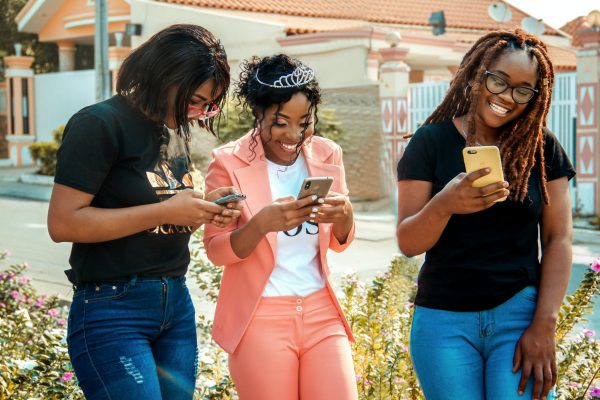 I know of many business owners who are making money on social media selling their items; from palm oil sellers, wall-paper sellers, caterers, human hair sellers, you just name it.
See Also: Best human hair sellers in Nigeria
These social media apps are the best thing to happen to self-employed people in Nigeria. You can triple your sales in a matter of days if you use these apps effectively to promote your business for free.
If you post educative and enlightening information about your product or services daily, with time, you would attract followers who are interested in your products.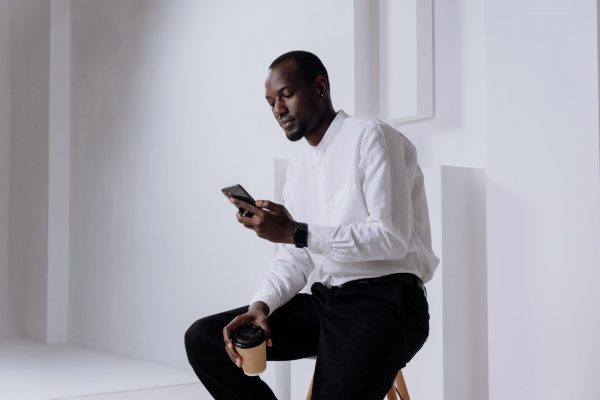 Imagine that you have 5 thousand followers and each time you talk about your product, 20 people make inquiries daily and 5 people buy.
If your product sells for N5,000, that's N25,000 sales daily. Now imagine you have up to a hundred thousand followers.
Nigerians are cashing out using social media to push their businesses and brand, don't be left out.
Make money as a virtual assistant
Lots of busy business owners and individuals need help in handling some of their busy daily tasks, but they may not be able to hire a personal assistant for now.
A good alternative for these people would be to hire a virtual assistant who would not only get things done faster but more effectively and at a more affordable price.
As a student, you can offer virtual assistant services to these business owners and busy people and charge them for your services.
Some jobs of a virtual assistant may include answering emails, booking appointments, and other non-personal tasks that a busy person may not have time to do.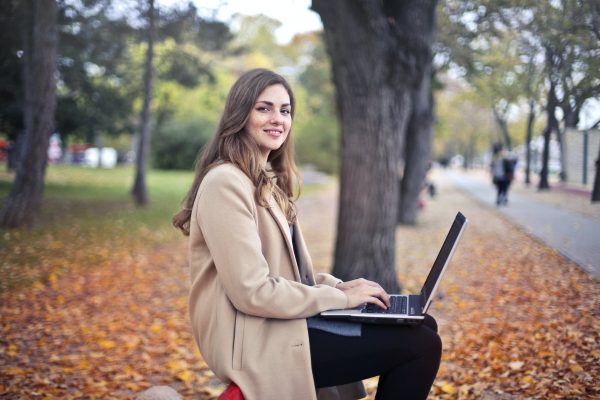 This is one of the online businesses that are best in Nigeria that you should really explore.
You may not know how to find job opportunities like a virtual assistant. No worries, set up a social media account like IG and get yourself free publicity there.
Better still, go on LinkedIn, find prospective clients, and shoot them a message.
Make sure to position yourself well by having an attractive profile among other things.
Start dropshipping
Dropshipping works for many young Nigerians who want to work from home and make money every single day.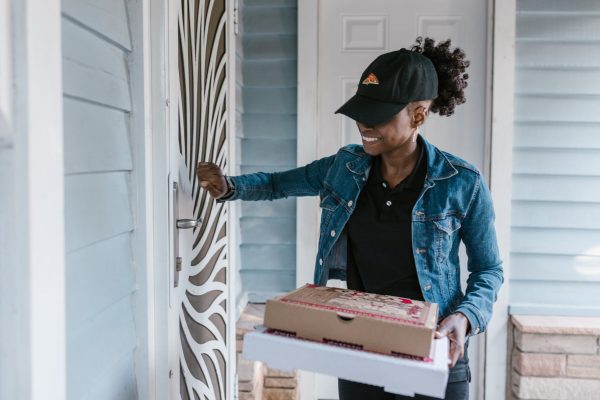 Simply put, dropshipping is a form of retail business wherein the seller accepts customer orders but does not keep goods sold in stock.
This is how it works:
When someone orders a good, you simply transfer the orders and shipment details to either the manufacturer, a wholesaler, or a fulfillment house, who then ships the goods directly to your customers.
All you need to do is post beautiful images of the goods available with your manufacturer on your business pages online.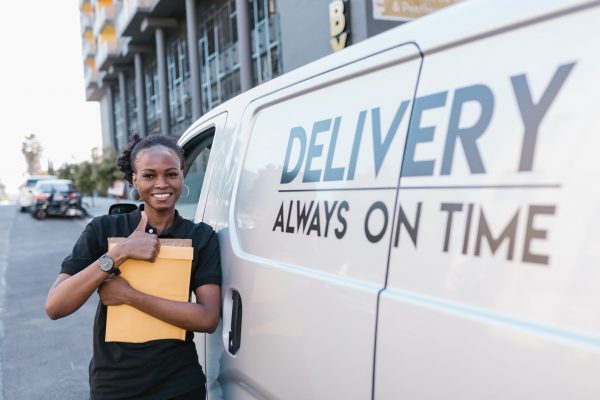 Once people make an order, send details to the manufacturers who fulfill the order. How do you make money?
You sell the goods at the price you desire, send the manufacturers there's and the profit is yours.
Start a podcast
Similar to a podcast, you can also earn daily with your podcast if you are able to create a successful podcast channel that people listen to.
A podcast is an episodic series of spoken words in form of digital audio files that a user can download to a personal device for easy listening.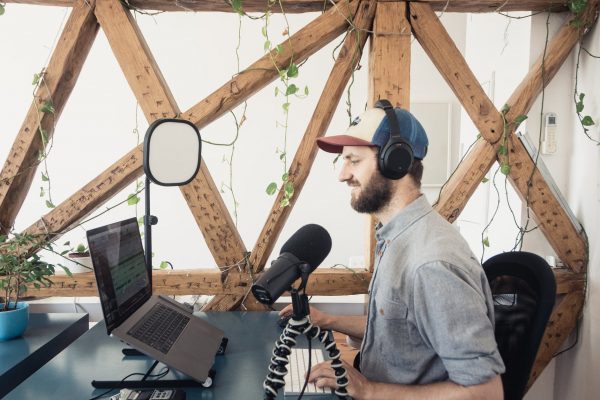 The number of listeners you are able to get will determine how well you are able to monetize your podcast.
Some people prefer podcasts to YouTube because it's an audio file and no one has to see their faces.
If you are the shy type but you still love to talk and express yourself, you should try podcasting.
The good thing is that you can also earn from a successful podcast channel.
Become a brand influencer
You don't have to be a celebrity to become a brand influencer making money almost every day.
As a non-celebrity, for now, you can become a mini-influencer in Nigeria and start working with brands looking for small-sized influencers.
Not all brands can afford the likes of Big Brother Naija x housemates to advertise their products.
Some are just looking for small influencers with a few thousand engaged followers. You can play in this area.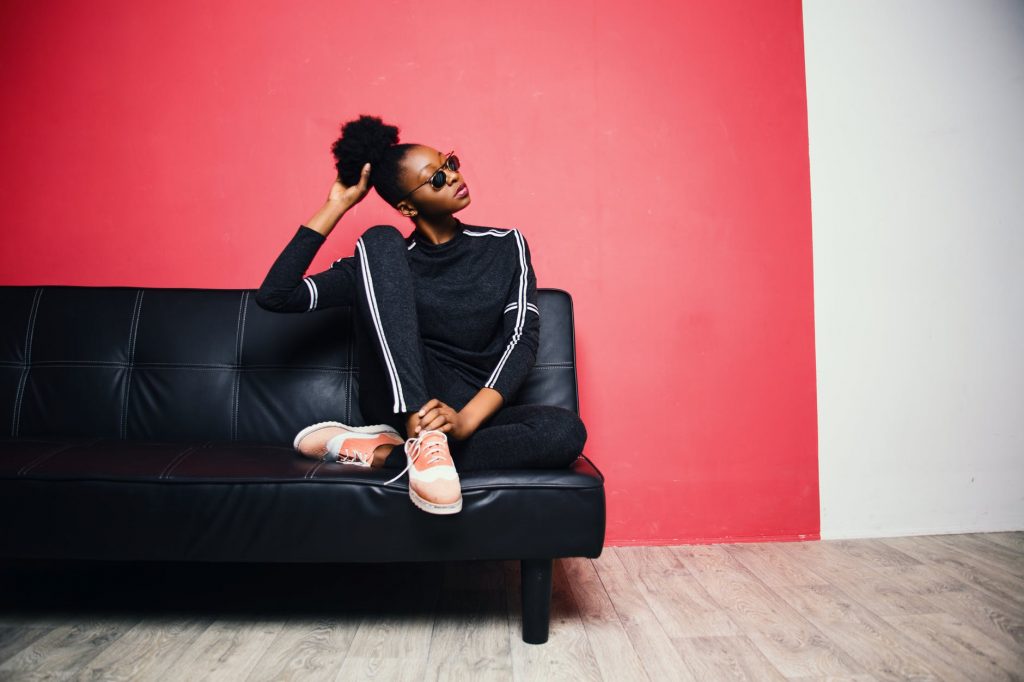 You need to start building your following base by being intentional about your social media content.
First, identify a platform you want to be known on. Is it IG, Facebook, Twitter, YouTube, or others? Then, check this detailed guide on how to become an influencer in Nigeria.
Graphics Design
Graphics artists make cool cash every day solving design problems for small businesses and startups.
Branding has become a very vital part of a business that it has become necessary for business owners to either learn graphics design, hire a graphics artist, or pay for one every time they have to design.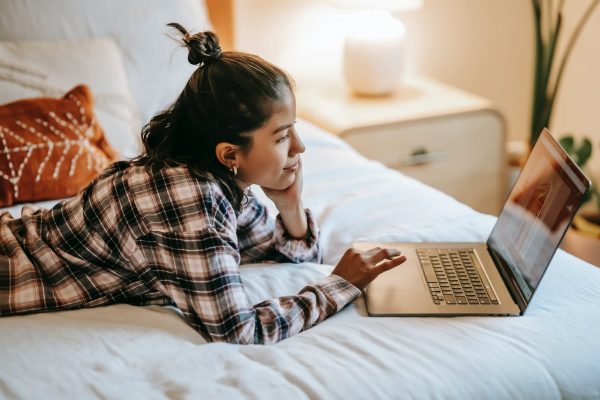 This leaves graphics artists smiling to the bank every now and then as most business owners would rather hire them or pay them each time, they employ their services.
Graphics is one of the high-demand digital skills that is guaranteed to earn you money here in Nigeria as long as you know the craft.
So, if you've been thinking of how to make money every day in Nigeria, you should try your hands on graphics.
Not just try your hands, as a matter of fact, learn the skill, practice well, know it very well and start using it to make money for yourself.
You can attract customers by building strong social media and gradually promoting your graphics services.
Data Entry
If you have a good eye for detail, a data entry job may be one of the ways you can earn online without spending anything in terms of investment.
In many cases, data entry jobs can offer tremendous work-from-home flexibility.
Data entry professionals use computers and data processing programs to enter information into a database or documentation platform.
Data entry job descriptions may also include transcribing data from recordings or phone conversations.
Websites like Smart Crowd, Fiverr, Click Worker, Scribie, etc. are some of the good places to find data entry jobs.
Earn from email marketing
Think about how many emails you get in your inbox every day. A lot of these are probably email newsletters you've signed up for.
Some you can't wait to open every day, while others — you wonder how they've even reached you.
Creating a niche email newsletter can be a great way to reach a targeted group of people and create a solid and sustainable business.
Best of all, starting an email newsletter doesn't have to be difficult. With platforms like ConvertKit, Drip, MailChimp, and Aweber, it's never been easier.
Best of all, starting an email newsletter doesn't have to be difficult. With platforms like ConvertKit, Drip, MailChimp, and Aweber, it's never been easier.
Here's the process for you to follow:
Decide upon a niche you'd like to serve, and the style of your emails
Choose an email marketing provider
Create a simple landing page and drive traffic to that page
Send regular emails to that list
The goal of your email list is to build trust, so your customers would open your emails every day.
Once you have a sizeable list of people that opens your emails you have multiple ways to monetize that list, such as:
Selling your own digital products
Offering a membership course
Sending your subscribers to affiliate offers
Selling sponsorships.
ROUNDING UP
That's it on how to make money online every day in Nigeria.
As always, if there is anything I didn't touch on in this post, feel free to let me know in the comment session.
Also, let me know if there is anything you want me to talk about in the blog or my YouTube channel.
Follow us on Twitter and Instagram. Subscribe to my YouTube channel and don't miss out on our awesome content there.
CHEERS!
Do you want to make money right from your campus and start building a successful life from school?