Hey guys,
Wondering how you could make some money for yourself during the Corona Virus lockdown while working from the comfort of your room?
Trust me, that's the way to go right now.
This is about what every forward-thinking business-oriented person should be thinking during this COVID-19 pandemic lockdown apart from helping others and staying safe.
In this blog post, I'll take you through some amazing and simple ways to make some guilt-free cool money while this self-isolation lasts and even beyond.
I always say this, at the end of this pandemic, some people are going come out smarter, better, and even richer, rightly positioned for all the amazing opportunities that would open up in the wake of the pandemic.
Wouldn't this rather be you?
The ideas I'll share with you here are awesome but amazingly simple things that anyone can do at home with little or no stress and little or no capital.
I bore you no more!
No, straight to ways to make money during the coronavirus pandemic:
How to Make Money During the Corona Virus Lock-Down
For one thing, information products sell more than ever in this time of corona-virus lockdown.
Guess what, interest in e-books started even before the COVID-19 pandemic. But with the lockdown, the quest for information products has increased drastically.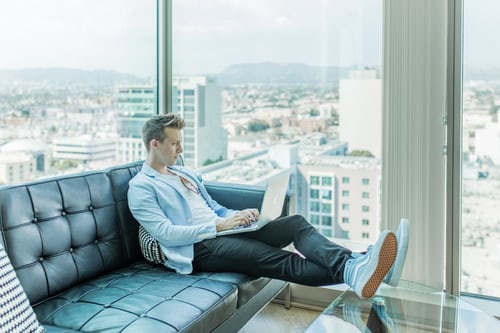 The perfect home business you can do right now is information marketing. Offering e-books is one of the ways to sell your information product.
It's quite simple to create an e-book but the first thing is to choose your topic wisely. Choose a topic that your target audience needs, rather than want. 'How-tos' and 'ultimate guides' e-books don't do badly.
Make sure you research topics that are most fast-selling.
Once you've written your e-book, convert it to a PDF format then convert to the Amazon Kindle publishing format or any other format accepted by the platform you want to use.
Depending on how useful your e-book is, you could be making $10-50 on a copy of your book or even more. Now that's cook money, isn't it?
Start a Podcast of interest, monetize it
The podcast industry is growing astronomically. According to a report from the Interactive Advertising Bureau and PWC, the podcast industry generated an estimated $479.1 million in revenue in 2018 and is expected to produce more than $1 billion by 2021, according to a new report from the Interactive Advertising Bureau (IAB) and PwC. The latest revenue figure represents an increase of 53 percent in just a year.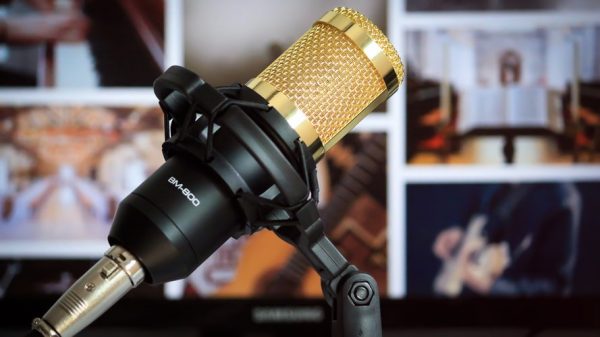 With these statistics, it is obvious that the podcast is booming right now. Now, that's the best good-news since Boris Johnson was discharged from the hospital for COVID-19, isn't it?
There are hardly enough podcasts for people to listen to on the various topics of interest.
Why not start your podcast? And no, you don't necessarily have to be an authority on any subject; once you are passionate about the topic, you could even interview authorities on the different topics and flesh up your podcast contents.
Sell handcrafted items on Etsy
If you're curious about is where to make money online right now, then, my answer would be, on Etsy.
Etsy is an online market place where people sell and buy handmade art and crafts and vintage items.
If you love art and crafts or like to make handmade products i.e. fashion items, embroideries, etc. then, Etsy is where you should be displaying your items and getting paid now.
Etsy will pay you once buyers purchase items that you list on their platform and only take 5% for themselves. The rest of the money is yours. I can assure you that you could make good bucks doing this.
Start an online course
Have you bought an online course recently? I don't know about you but I have bought up to $300 worth of online courses in the past three months.
Now, I want you to put your imagination into use. Imagine that you own the online courses I had bought in three months. You must have earned $100 each month from me – just one customer.
You may want to multiply that by 500 buyers or even more each month. Are you thinking what am thinking?
Get paid from Online Surveys
You have plenty of free time on your hands now.  Would you rather keep staring at your endless Instagram feeds all day or start filling online surveys and earn some cool bucks?
Online surveys are questionnaires that the target audience can complete over the Internet.
Online surveys are usually created as Web forms where a database can be stored and statistical software can provide analytics.
You would be incentivized to complete online surveys by winning prices or money upon the completion of the survey task. Making money has never been easier!
Make money on Fiverr
OMG Fiverr is awesome!
If you've not been making money on Fiverr, then have you been under the rock?
Anyways, if you have marketable digital skills of any sort, it's the best way to make money in this lockdown.
By marketable, I mean sought after digital skills such as graphic design, Infographics, content writing, WordPress designers, programmers, keyword research, video animators, etc.
If you have any of these skills and you know your onions, you may just be one click away from earning from people looking for skills that you have.
Start a niche blog
If you've always loved blogging, this is the time to launch your niche blog. To make money blogging, you need loads of people to visit your website.
One of the ways to drive traffic to your website is to have lots of articles/blog posts that are SEO (Search engine) optimized. This means those articles have to be written in such a way that they would pop up when searchers are looking for them on search engines.
The good thing is, the coronavirus lockdown allows you to write dozens of blog posts that would eventually earn your money as visitors come rushing to your blog.
Sell products on your website
If you have an existing blog or website and a reasonable audience, why not start selling fast-moving products on your website?
The product could range from home-made face masks to hand sanitizers or any fast-moving products that you fell people would need in these difficult times of the pandemic.
Create and sell mobile Apps
Mobile apps aren't new I know.
What's new is that mobile apps that teach users environmental health tips; indoor fitness, or even coronavirus global updates may be selling faster than you can imagine now.
People are not just looking for information, they want to be safe and make safety a matter of lifestyle. Apps that can help users get all these and more would do well, trust me.
If you have the skills to create apps, this is the best time to make money from it as people are consuming information now more than ever.
Sell professional photos online
Webmasters, bloggers, graphic artists' copywriters and others in the creative industry or outside buy professional photos for their web contents.
Stock photography platforms like Shutter stock are the go-to-place for these users whenever they need clean professional photos.
If you have some reservoir of professional photos that you can sell – since you can hardly take new ones, this is the best time to put your photos into good use and start earning through stock photo platforms.
Start a Youtube channel
From TV shows to documentaries; interviews to vblogs, YouTube is where everyone consumes their content these days, after all, who doesn't love videos?
In 2018, YouTube was the most-downloaded iOS app. Also, one billion hours of YouTube content viewed per day. These statistics keep growing and YouTube is positioned as one of the most preferred social media platforms.
According to a report, https://www.smartinsights.com/digital-marketing-platforms/video-marketing/video-marketing-statistics-to-know/ people will spend 100 minutes a day watching online videos in 2021. This is a 19% increase compared to daily viewing minutes in 2019, which stood at 84.
That's amazing, right?
This lockdown presents you a good opportunity to start creating and posting videos on that YouTube account you created a long time ago.
If you can draw enough traffic/views to your videos, you would be making some cool cash from this platform.
Write copies for websites
It's one thing to have a working website, it's another to have inviting copies that would bring attract users to the landing page.
If you can write extraordinarily good copies, why not find who's looking for such skills and start earning right from your home during these unprecedented times.
Start a membership site
Membership websites are not kissing us goodbye any time soon.
You can make money from a membership site during this corona pandemic. Of course, this is only if you have something to offer would-be members who would pay you.
Are you knowledgeable in any field of interest that is hot right now?
If you could package your knowledge into something you can teach others, you may create a membership website with those.
For the website, those who pay for the membership gets unlimited access to materials that will help them learn how to make money online. Those materials may be videos, PDFs, Ebooks email lists and so on.
This is quite profitable; all you need to do is to have something special to offer a targeted audience, do some homework and voila!
Become a proofreader
Lots of writers find it difficult to proofread their works by themselves. I belong to this category too. But hey, maybe you could cash in from our weakness.
Are you a meticulous reader who has a good understanding of English grammar? Then this may be a way to make money during the coronavirus lockdown.
Become a video editor
You can make money from video editing skills this time around than ever if you have the skill.
Now that we are all house-bound, people are consuming video contents like never before. However, the more professional the videos, the more views are gotten. Little wonder, people want to have the best professional videos on their platform.
If you have video editing skills, start looking people looking for your skills and soon, you'll be getting paid for doing what you know how to do.
Tutor
Parents are going crazy looking for how to engage their kids as the schools are closed, courtesy of coronavirus.
E-learning platforms are seeing a spike in the number of parents subscribing to them. The increase affects the whole value chain, especially the need for tutors. Form language teachers to mathematics instructor or music coaches, there is a massive need for tutors everywhere now.
You may want to register as a tutor in some of these platforms and start making money from your knowledge.
Organize webinars at subsidized fees
Since week two of the lockdown, every day, I'm inundated with dozens of invitations to attend webinars – some free, some paid – on various topics relevant to my industry.
Zoom has recorded an all-time spike in their number of users since COVID-19 outbreak. People are not just using the zoom to connect to Sunday online church services; they are organizing paid for webinars.
You could speak to two or three friends to facilitate a webinar on something like 'parenting through the coronavirus' or any other topic from finance to emotions to health, etc. Remember, the price must be reasonable otherwise, your webinar's going to be attended by your most loyal friends, and that all.
Offer Consultancy services
Can you render consultancy services in the area of your core knowledge? Perhaps you have a wealth of knowledge in any area that is particularly of value at these times. You could leverage professional social media platforms like LinkedIn to get the word out there about what you do and start getting gigs in exchange for your skills.